As a fitness brand, your mission is to help people achieve their fitness goals so that they can improve their habits and get a balanced lifestyle. Creating fitness content is a game-changer. From a business perspective, it increases the chances of building long-lasting relationships with your target audience.
Certainly, investing in promoting health and wellness is key to fitness businesses. They make a reputation for their brands by creating fitness content. What's the best marketing channel to promote it? They use social media platforms, email outreach, strong websites, and others.
Based on our experience, blogging is the best spot to get the most out of your fitness content ideas. Blogging helps build authority in the fitness industry like nothing else, and why not? It's a top-notch way to stand out in a sea of competitors. We'll delve into that further down below.
In the meanwhile, let's say once fitness brands start their digital journey, they never stop looking for new marketing strategies to keep people motivated, build customer retention and attract new customers through engaging content.
At Creatitive, we know this could be overwhelming for a gym owner at the beginning, yet we'll come across some of the best gym content ideas for your fitness blog.
And to get started, let's kick things off by discussing content marketing!
Five Reasons Why Blogging Is the Best Spot For Your Fitness Content Ideas
Blogging is the best spot for your gym content ideas because it provides several benefits over social media posts. We'd like to share five reasons:
Reason #1: Longevity
Blog posts last longer than social media posts, giving your content more longevity. One day, trendy social media posts have reached thousands of impressions; once the hype they carry on is gone, they vanish. People just scroll down and find another trendy post. And it goes on and on.
Reason #2: Improve SERPs
Creating blog posts helps to position fitness brands in Search Engine Results Pages (SERPs), which translates into driving traffic, lead generation, and reaching your target audience. Consider most fitness lovers head to Google when they have a query and browse: "Best Low Carb Snacks."
Yet, social media posts require more frequent updates, whereas blogs provide a platform to create more in-depth content, such as fitness articles, workout tips, and delicious and nutritious recipes.
From a business perspective, blogs are an effective marketing channel for fitness businesses, personal trainers, and gym owners to share their personal stories and fitness journey, engage their audience, and provide value through informative and interactive content. By creating blog posts and sharing user-generated content, people can promote their gym's apparel store, fitness centers, and other brands.
Furthermore, blogging allows fitness professionals to establish themselves as experts in the fitness industry, provide social proof and share impressive fitness goals, training videos, and nutrition tips. Ultimately, blogs allow users to leave feedback forms and surveys for future content ideas, creating a space for engaging content and free advertising.
Reason #3: In a Digital Age, Writing is King
All the above confirms why writing is king. In today's digital world, high-quality content is what differentiates competitive fitness brands. Not only will it increase both brand visibility and brand awareness, but it also boosts brand positioning.
Building a fitness blog consolidates a brand's authority and credibility. Your target audience will perceive you as a fitness industry leader and expert that they can rely on.
Reason #4: Your Fitness Blog Is Your Content Marketing's Backbone
Your fitness blog should be your content marketing's backbone. See it as your long-form content strategy.
Let me illustrate with an example: Say you write about "7 Killer Leg Workouts For Men." Your audience loves it; it drives traffic, and you get one or five new gym members—they sign up off the bat. If given a chance: Why not tell your marketing copywriter to break it down into four gym social media posts?
Think outside the box: Use your fitness blog as an endless inspiration source for your social media post ideas. You name it: images, infographics, interactive social media content, and so on. You can get all of that in no time and save a shedload of money.
Reason #5: A Blog Goes Hand in Hand with a Top-Notch SEO Strategy
A fitness blog plays a vital role in SEO campaigns. Search Engine Optimization, or SEO, is a digital marketing strategy that aims to increase web traffic, lead generation, and conversion rate. Fitness brands strategically target keyword-related queries and use the best practices to train Google on how to show their websites in the search results.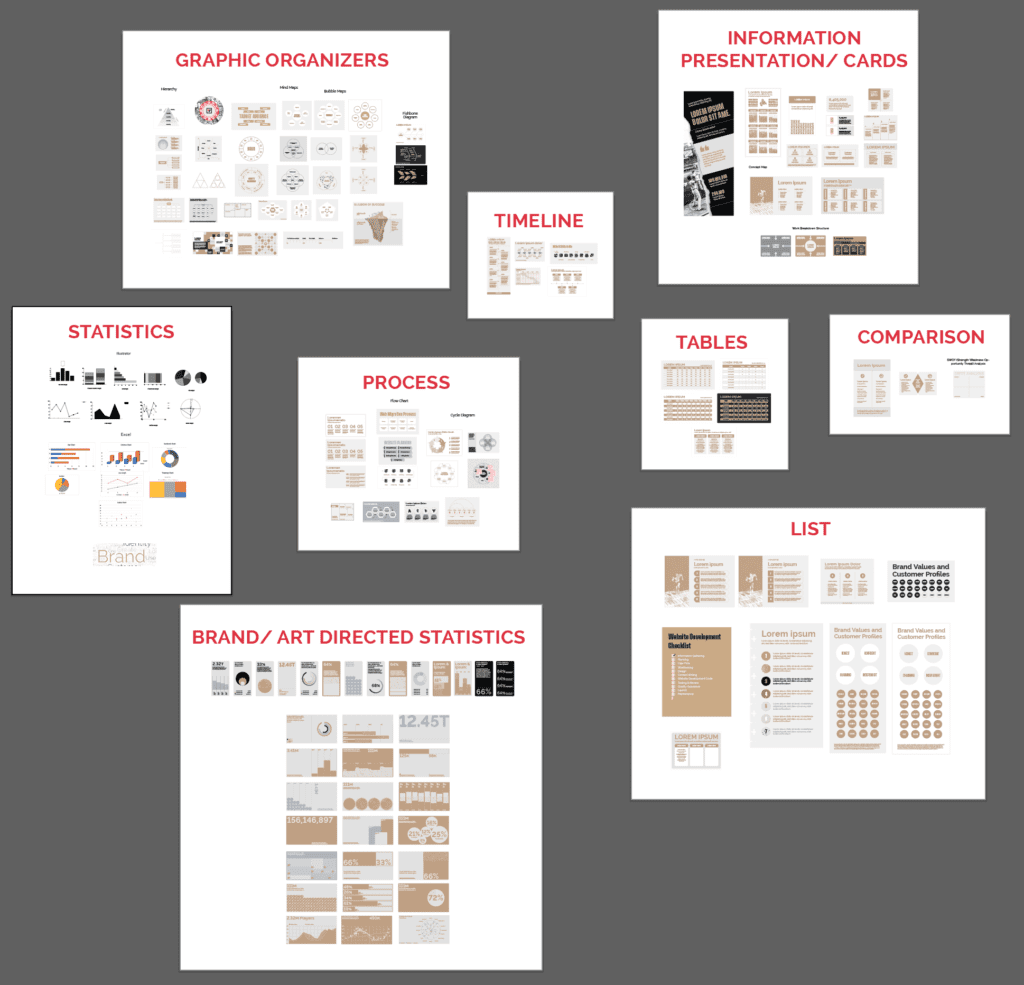 Marketing Strategy
Start your digital journey today!
SEO campaigns and content marketing efforts are made simultaneously despite the common misconception that they can be implemented as separate campaigns. While it may be true that they are different from one another in several areas, they can't be separated.
While content marketing focuses on a broader and more holistic approach to moving audiences, SEO focuses on ensuring your gym website content meets all the technical requirements to reach your target audience.
A successful SEO strategy involves high-quality, creative, innovative content and top-notch content marketing campaigns to promote it and keep people engaged 24/7.
Your Fitness Blogs Showcase Your Expertise
Ensure that you don't miss anything; we've listed down all the things you need!
Fitness Blogs Boost Web Traffic and Generate Leads
When it comes to content marketing and search engine optimization, some fitness businesses overlook the importance of web development. For example, Google won't share fitness articles if your website lacks the minimum SEO requirements to index your page.
With that in mind, ensuring your site is up-to-date so is a must. SEO compliance is a critical part of your blogging strategy so that it drives results effectively. If you're unsure of how you can update your website, don't be afraid to reach out to professional web designers.
SEO implies several factors. Though content needs to be optimized periodically with on-page SEO tactics, a site also needs off-page SEO practices for it to be truly optimized. So, to make sure that your site makes its way to the right people and to maintain a great SEO campaign, your site needs to be updated!
Set Out Your Strategy!
Before brainstorming your gym content, set out your content marketing strategy goals.
Just like any other marketing effort, your fitness blog should start with a strategic game plan. Conduct market research, think like your customers, and look out for what their pain points are. Example: What are they browsing for? Do they need "Workout routines for beginners" or "healthy recipes"?
Those are just a few ideas to get your creative juices flowing. However, you've got a wide range of instruments to understand your audience. Send them feedback forms surveys to know what they expect from your fitness brand. Not to mention the power of personal training tips. Are they looking for sized-bite advices for weight loss?
Learning about your targeted audience is crucial as it is the perfect way to plan your content strategy.
Down the road, you can conduct keyword research based on your customer's pain points. Both the topics and keywords you've gathered will determine the content of your blog posts. For instance, if they are all into "best leg workout ideas" or "low-budget healthy eating habits", share fitness articles that cover the ins and out of those queries.
Motivate People with Great Content
Taking off your own fitness journey can be challenging at many levels. Some people spend hours and hours looking through social media pages before actually becoming gym goers. Not to mention the frustration people experiment when glancing over gym social media content. You know, Olympus body shapes, fancy gym apparel, and so on. People need a little push to connect with themselves and become gym members.
That said, be a proactive gym owner and spread your brand messaging towards improving people's lives. Inspire. Convince. Promote. A gym business, for example, ought to give extra value to those who are on the fence.
Taking an overview of the most effective health and fitness marketing campaigns, we've noticed crafting a well-thought-out, original gym message is a game-changer in writing content. Whether on social media channels or websites, fitness brands use powerful motivational quotes as Call To Action, and they come up with eye-catching CTA boxes to improve conversion rates.
As said before, create social media posts, and, in turn, people will engage for a couple of days, maybe hours — instead, create blog posts featuring a video testimonial.
These are some motivational gym content ideas:
Share your personal story
Offer a tour of your fitness center, highlighting all the equipment
Engage personal trainers in public speaking and let them speak to your audience
Discuss the struggles they've gone through before they were able to lead a healthier life successfully! Aside from this, you can also write about additional steps people can take toward wellness with healthy meals.
Most consumers look up gyms on Google before signing up for memberships. Funny enough, people who barely care about fitness end up committed to physical fitness goals thanks to a motivational and consistent brand voice.
Promote Wellness and Mindfulness
Mindfulness is such an integral part of a well-balanced lifestyle. Make the most out of your fitness content by promoting and sharing wellness and mindfulness tips through your blog.
Nowadays, people interact with fitness brands that promote self-awareness on multiple social media profiles. Create content that fulfills this need. Don't be afraid to share snippets of great books in your blog posts. If you do so, you'll reach new audiences.
7 Gym Content Ideas for Your Fitness Blog
As a fitness business owner, it shouldn't be too hard to write in-depth articles on health and wellness, but the real dilemma lies in grabbing the attention of your targeted audience.
What is the best way to come up with fresh and unique gym content ideas?
With this in mind, we've listed down seven winning ideas to leverage your gym content.
Use Data-Driven Info & Statistics
A large number of consumers who join fitness centers are following their doctor's recommendations. For instance, those who are prone to diseases such as high blood pressure or diabetes hit the gym as part of their medical prescription. The same happens to individuals with cardiovascular diseases who are also prescribed regular workout routines. This is because regular exercise is the greatest preventive medicine for basically almost everything.
With this in mind, some fitness blogs incorporate physicians and specialists in Health Care as a part of their think-tank. They draw on scholars' studies and research to give their blog posts extra value and boost credibility. Think about the thin line between a sedentary lifestyle and cardiovascular diseases.
How do you convince people that workout routines will prevent them from a stroke?
In terms of content quality, there's a huge difference between the following statements:
Regular exercise is good for preventing heart attacks
Do you see the difference?
Data-driven information is most definitely a game-changer.
Challenge Your Audience
Many companies promote health and physical activity campaigns. In turn, some employees feel motivated to stay mentally and physically balanced. A good example is ASICS with his "Movement for Mind Programme." It seems they have incorporated it into their social media strategy. Many brand-loyal customers have engaged with it and become evangelists of ASICS's brand message.
Aligned with this, you can create blogs that bring up the benefits of fitness for a broader audience. Who knows, maybe get out of your comfort zone and talk to people who have never dared to join a gym.
As said before, it could take years for a person to really become a gym goer. They can spend years just being mere viewers on a social media platform. Or maybe, they get excited just by seeing other social media users achieving their fitness goals. But you can do better. As a fitness brand, you got a powerful tool to inspire and persuade them. Some people might be hard to convince. But it's worth it to challenge them.
Answer FAQ
Most people head to Google for quick answers to fitness-related queries. With that in mind, you can write in-depth pieces answering the most frequently asked questions.
For example, if you run a fitness brand that involves a personal training business, go ahead and gather your client's FAQ. Dedicate a blog post for each question and discuss things in-depth. By doing so, your website grows to become a great source of helpful takeaways.
Moreover, get the most out of these FAQ by creating videos as well as infographics that you can then share on your social media accounts.
Mental Health is Vital, Spread the Message
Health Organizations have said it before— the American population's mental health is worsening each year. 21% of adults are experiencing at least one mental illness. That's roughly 50 million people. 55% of adults with a mental illness have not received any treatment. Disturbing, right?
The National Alliance on Mental Illness has emphasized the importance of learning just how common mental illnesses are. By doing so, people get a better understanding of its physical and social impact.
A lot of wellness brands in the previous years have advocated for better healthcare in terms of mental health — and it's not too late for you to join them!
Back on track, use your blog as a platform to help spread public awareness and discuss how regular exercise helps alleviate the negative effects of mental illness.
Make Fitness Life Appealing to Everyone
There's often a misconception that going to the gym and working out is only for a specific type of person. I'm sorry, but I have to disagree. Fitness is for everyone. Every person out there who wants to improve their life. Break that misconception down by writing blog posts that invite different kinds of people — from the youngest generation to the oldest!
For instance, you can discuss how active pregnant women can continue their routines through workouts meant for them and their babies. You can also write about regimens meant for those recovering from life-changing injuries. As an expert in your field, your gym's wellness blog must be able to touch the hearts of those who think exercising is impossible.
Be Passionate about Sports!
There's a large list of exciting sports outside fitness, powerlifting, CrossFit, etc. Write about sports! Getting into sports is a lot easier for people than motivating themselves to hit the gym. That said, discuss the different fun sports people can get into: everything from soccer, boxing, MMA, hiking, and the list goes on.
Explore different dance classes apt for beginners or consult with your personal trainers and have them talk about their favorite sports that got them into fitness! This is another great way for your wellness blog to be a source of motivation for those both athletic people and not-so-athletic individuals!
Provide Nutrition Tips: From Budget-Friendly Meals to Healthy Recipes
Healthy eating is one of the first fitness goals someone can achieve. In fact, it's one of the most common signs you've started your fitness life. Go all the way through it and discuss how beginners can improve their eating habits slowly!
Let's be honest; starting a diet regimen can be pretty hard for most people. So instead of writing about heavily restrictive meal plans, discuss the small changes that they can make. Just like a personal trainer teaching the basics of dumbell workouts, benchpress, how to squat, and so on.
In addition, write about how your members can develop meal plans that work well with their current workouts! What fits better for their genetics? Delve into these gym insights that remain unknown for most people who don't have this type of knowledge handy.
Overall, inform them how to incorporate a daily menu on a daily basis according to their needs and budgets. Keep in mind: People would feel motivated to shift their lifestyle if you provide them with realistic, attainable diet meal plans.
3 Great Fitness Blog Examples
Crunch Fitness
Crunch Fitness Blog is one-of-a-kind. It consistently creates engaging content ideas and workout tips for its target audience, which comprises gym members and other fitness enthusiasts. From delicious and nutritious recipes to workout ideas and personal stories, the blog covers all aspects of the fitness industry.
Gold´s Gym
Gold's Gym Blog is a great example of a fitness blog that consistently creates engaging content for its target audience of gym-goers, personal trainers, and fitness enthusiasts. The blog features user-generated content, personal stories from trainers, and interactive social media and training videos. It's also an excellent marketing channel for the gym's personal training business and apparel store, generating free advertising through social media profiles and SEO.
Gold's Gym Blog uses feedback forms and surveys to gather information for future content ideas. Overall, other fitness businesses can learn from Gold's Gym Blog's success in delivering expert and trustworthy content.
Title Boxing Club
Title Boxing Club's Blog is an impressive fitness blog that offers engaging content ideas, workout tips, personal stories, and nutrition tips for gym members, personal trainers, and fitness enthusiasts. The blog shares user-generated content and workout ideas, and training videos, providing social proof and motivation for others on their fitness journey. The gym's social media pages offer a wealth of content and post ideas, while the blog provides feedback forms and surveys for future content ideas.
Title Boxing Club's Blog also serves as a marketing channel for its personal training business, using search engine optimization to increase visibility. Other fitness businesses can learn from this blog's success by creating engaging content and leveraging user-generated content.
Need To Craft Your Gym Content Strategy?
At Creatitive, we know creating blog posts for fitness brands is challenging. But we love challenges. We understand the power of a great fitness blog. If you need support, don't hesitate, and reach out. Our writers are on the leading edge of storytelling and are familiar with the ins and out of the fitness journey.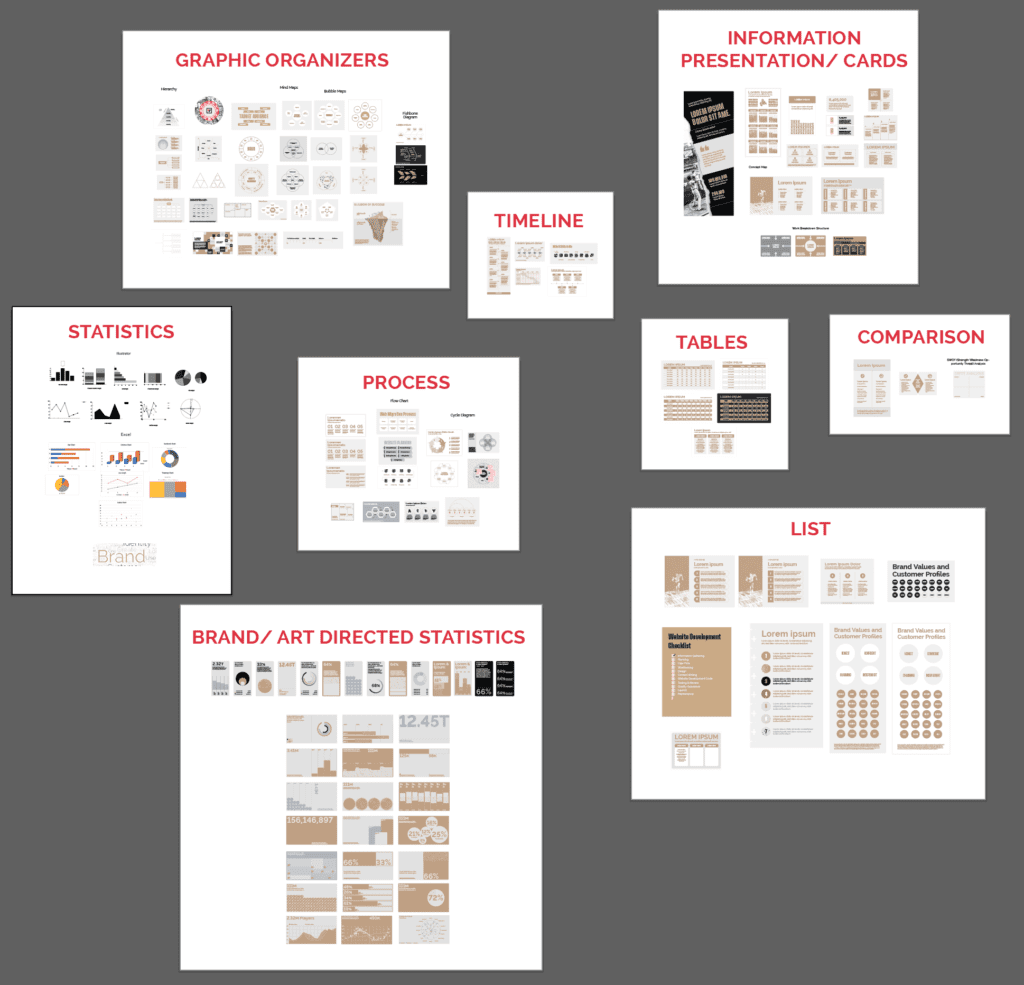 Marketing Strategy
Start your digital journey today!