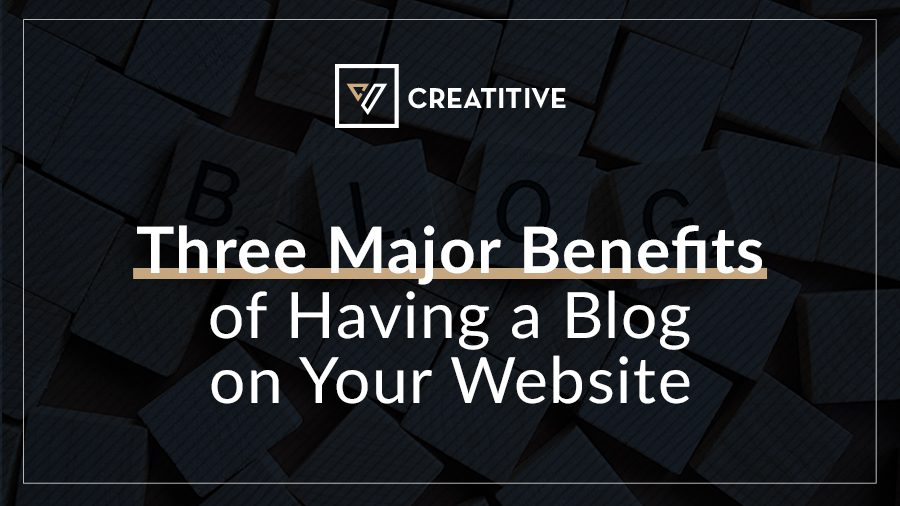 Let's talk about the major benefits of blogging. No matter what type of industry you're involved in, having a website for your small business is extremely important. However, if you really want a site that performs and brings in search engines' leads, it's important to pay attention to its blog content and structure.
There are five essential pages that every website should have, with the right writing skills. These include a home page, services page, about page, a contact page, and a blog. Now, you may be wondering, what are the advantages of blogging and why should I start a blog?
In general, blog posts are another tool that can help increase traffic to your own website as well as its conversion rate. Let's take a further look at how blog posts accomplish these benefits of blogging.
Biggest Benefits of Content For Marketing Businesses
In the beginning stages of owning a website, many business owners feel like a blog post is a waste of their time. They're busy and they can't imagine that writing 300 words on their products will do their business any good. However, they are gravely mistaken.
They are asking themselves, ''should I start a blog?'' The answer is YES! A new blog is an incredibly powerful tool for a business owner to have and an essential part of every website. Here are some of the main benefits of blogging:
Increases site's visibility on search engines and traffic
If you want people to be able to find your website, you have to make sure that it is search engine optimized. A high-quality blog post is a great way to add keyword density to your website and boost its search visibility and traffic so that you rank better on Google's SERPs and other search engines as well.
Read more about traffic, leads, creating new content, content marketing, and how blogging can improve your SEO. But generally speaking, Google's algorithms need content to index. So when you start blogging, the crawlers start identifying where your site belongs. If optimized well, your own blog should appear on the search results of your targeted keyword. The higher your posts rank, the better website traffic you receive. Additionally, your blog post adds more substance to your existing social media account.
A blog post builds trust and relationship with your customer and online presence
Today, consumers are spending a larger amount of time researching a product before making a purchase. Adding a blog to your website can give you a way to provide consumers with the information they're searching for. Your blogs offer you the free opportunity to showcase your expertise and knowledge as a brand. Readers will use your posts to judge just how much you know about your product. And with well-written posts, you'll inevitably build trustworthy relationships with your target audience.
Additionally, it can also give you a way to interact with potential customers and build a relationship by responding to comments or incorporating your blog into your email marketing campaign.
Business blogging Gives and Establish Brand Credibility
Blogging about your industry makes you look knowledgeable and trustworthy. When consumers feel that your business is more credible, they're more likely to invest in your products or services. Creating a strong brand is very important for every business.
Besides, when you start blogging on your website, it establishes your business as an industry leader. In time, it will become the go-to place for informative and relevant content, making it another significant benefit of having a blog on your website.
Offers valuable content for your online readers
One of the essential benefits of business blogging is that it provides the possibility to give value to readers. Sharing blog content that will help them in solving problems, or merely offering tips on how to make something better, drives traffic from a lot of website visitors.
Moreover, all this time invested in blogging will transmit that you value greatly your potential customers, which in turn will boost your trustworthiness. Writing skills and effective content marketing are 2 skills that are necessary to be starting a blog and offer the most value to your readers.
Generates Leads for your Business Marketing Strategies
And to follow the benefits of blogging above, another benefit of having a blog on your website is that it ultimately generates leads. Having the chance to read a blog related to your business will make those online visitors more prone to converting into customers. Also, when you write blog posts, you create the opportunity of sharing the content, which also can attract new customers.
A great way to build a newsletter database for inbound marketing efforts
A newsletter online marketing campaign is the one that gained a lot of popularity during the past years. It is one of the finest But one of the challenges of this tactic is the difficulty of convincing people to subscribe. Hence, a blog is a great tool as it can make it more appealing for users to join your community.
With the help of qualitative content, you can keep your customer database up to date in regards to your products or services. Keep in mind that it is always best to focus on value, rather than focusing on convincing people to buy from you. The newsletter should be informative and shed light on the advantages your business can offer.
Generates Backlinks
Another benefit of blogging is that it creates backlinks, which in the end, aid in increasing authority and ranking in the search engines. Mainly, when sites link to your information, it looks like an excellent recommendation to Google.
So, backlinks act like suggestions and help boost your website's credibility. Blog posts are a great way to make your site appear favorable to any search engine algorithm and receive extra inbound links. Depending on your target keyword, the number of your backlinks could make or break
Long-term Solutions
When you have a blog going and it's optimized like your entire site, your business now has a long-term source of traffic. Regardless of whether you're running other online marketing campaigns besides your content marketing and SEO, you've got a guaranteed source of potential leads. You can press pause on other campaigns so long as your blog is still going.
Additionally, you have the chance to repurpose blog content for other campaigns! Instead of creating new content for your social media campaigns, you can always go through your old posts and find something to use there.
Cost-Efficient Marketing
Digital marketing experts often suggest that smaller businesses invest in cost-efficient marketing strategies like starting a new blog and SEO. When executed properly, both strategies can provide your small business with free marketing. So long as your blogs stay optimized and you continue to write high-quality pieces for your customers, you'll always have the traffic coming your way. You can switch strategies while keeping your SEO campaigns ongoing.
New Revenue Stream
Some bloggers who have built quite a large audience use their blogs as a new way of making money. Through the help of PPC ad campaigns or pay-per-click advertisements, bloggers can use the blogs they've created to advertise other sites. Other bloggers who didn't create PPC ads launched their own e-commerce sites to sell products. The same thing can be accomplished when you've built a strong following for your blog. Not only will it help you in making money, but it'll also expand your horizons further.
Become a better business, drive traffic by starting a blog today.
Want to learn more about the benefits of having blog content for your business? Let's talk strategy! Learn how create content and bring more traffic to your website with us! Give us a call or complete the form on our contact page to schedule your free consultation!