Brand and Website Discovery: What To Expect
Creatitive will create a series of actionable items to grow your business. Discovery Marketing is a very important process in that growth process.
Do you have a plan for reaching your goals?
Schedule a consultation to see if you qualify for Discovery.
To stand out, you've got to have discovery strategy
Brand & Website Discovery is the first step towards creating an effective strategy for growing your business.
Guided Discovery Phase That Leads to Success
At Creatitive, our main goal is to help your business succeed. Brand discovery phase is an important step in digital marketing because it allows our team to learn more about your company. Doing discovery marketing also gives our team a way to become familiar with our clients' long-term goals and any concerns you have for the present.
Throughout the process, we'll be creating a series of actionable items that are geared towards helping your company grow and succeed. At the end of the process, you'll have a solid understanding of what you need to do next to gain what you want and you'll also receive a detailed sitemap as well as a PPC competitor analysis from our website discovery phase.
We will be available for any consultation session you want during the entire discovery phase as well. We will provide help and give solid advice along the way.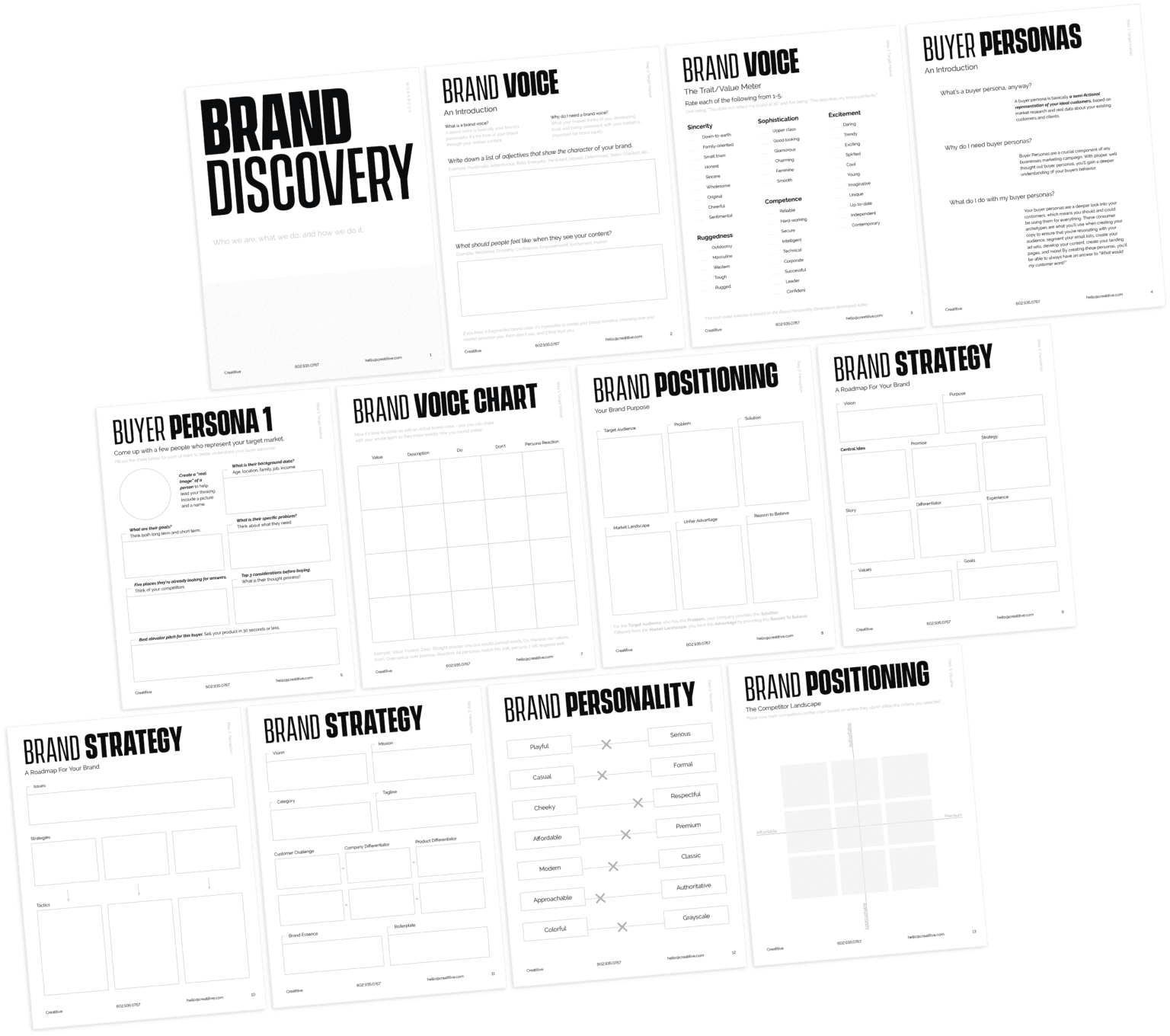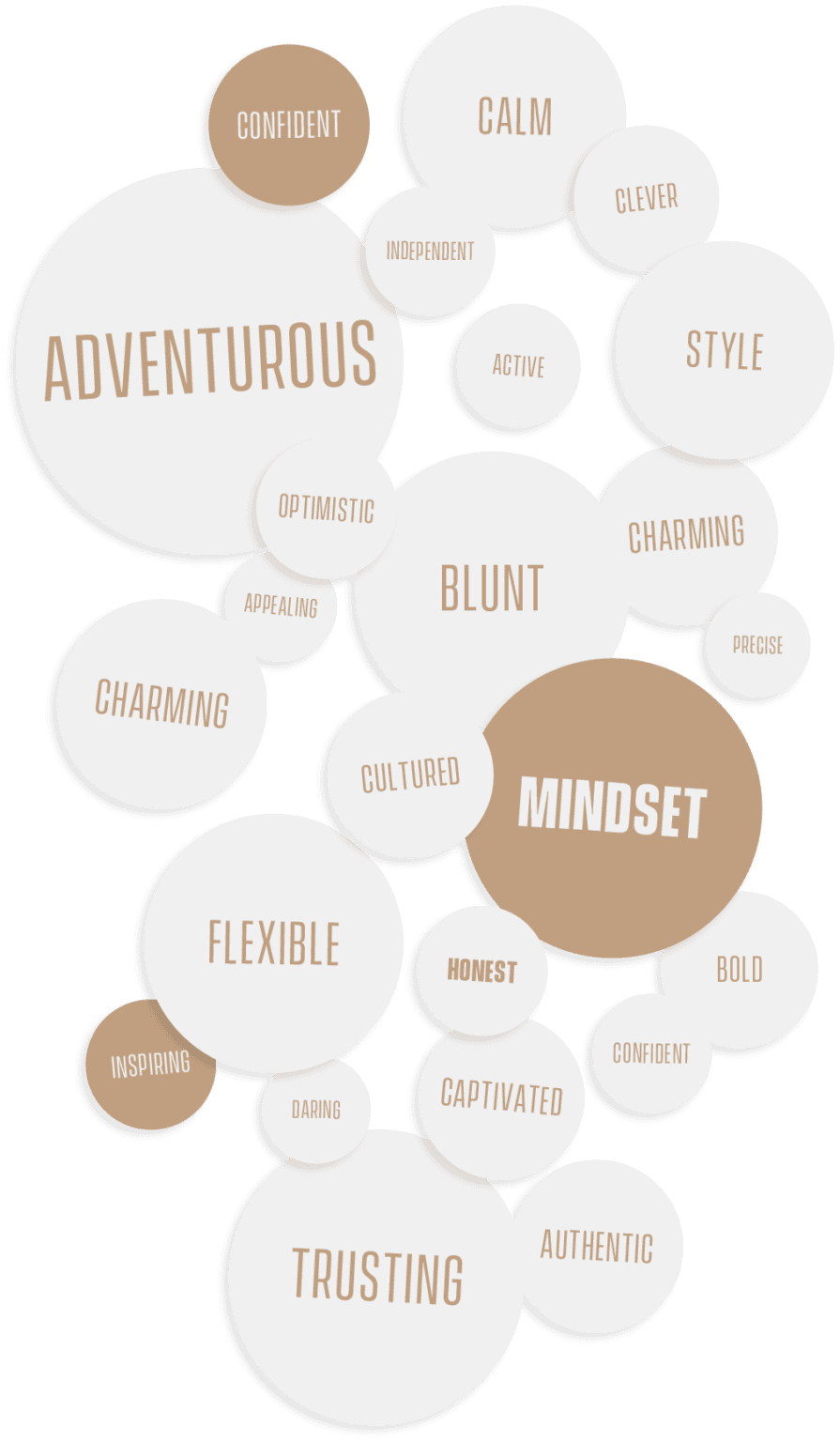 Brand discovery steps
Initial Consultation
We believe that the best way that we can help our clients is by getting to know them first. The goal of our first phone call is to discover what makes our clients' company unique and what it is that they want to accomplish with their website. This also helps our team to determine if a client qualifies for our Discovery phase and session. Moving forward, we provide extra marketing consulting services whenever you feel there is a need for this.
Goal Setting & Planning
During the first stage of Discovery phase, we dive deeper into a session about our client's wants, goals and plans for the future. Obtaining this information allows our team to create a strategic plan and do digital research for our clients' website and devise a way to effectively market your products and/or services.
SEO & PPC Competitor Analysis
The next session of Discovery phase focuses on ways to increase traffic to your site. We'll go over a detailed SEO and PPC analysis of your competitors — this includes keyword analysis and a competitor research report — so you can gain an idea of what you're up against and also see the amazing possibilities that can come from a well-devised digital strategy.
Sitemap Generation & Review
Based off the information we've gathered from you and some research we've conducted on our own during the website discovery session, we'll go to work to create a rough draft of your sitemap, which we'll go over and review with you either in-person or over the phone. This gives you the chance to request changes and/or ask any questions you may have before proceeding further. Creating a sitemap and submitting it to Google is very important.
Subsequent Discovery Sessions (optional)
The Website Discovery phase and research are never really done. During the development phase of building your new website, we can also implement additional discovery work. This could include Discovery session that revolves around the details of the layout, design, together with wireframing of your website. We can also provide design mockups of specific pages upon request.
Brand discovery case studies
Proven results on and off the field.
It's time to make a plan that works
Take the next step in increasing your business revenue by reaching out below.
Brand discovery insights
Our leading athlete branding stories from across our knowledgebase