Graphic Services: Design and Branding
Creatitive is a digital branding agency that works with a variety of creative projects. Learn more about our creative solutions.
How can professional creative design grow your business?
Schedule a Pre-Discovery Call.
You know that your business is far superior to your competitors
But what kind of message are you sending to your customers?
Brands and websites are more than just words — they are also art and images. Graphic design is an important aspect of any business marketing strategy. Without colorful and attractive imagery, it's difficult to engage with your target audience. We take creative design to another level.
Colorful, high-resolution, and illustrative graphics help potential buyers gain a better understanding of your services and products. With graphic design, you allow them to visualize the benefits your business offers. Creatitive is a digital creative design agency that offers a rich palette of options. Our talented designers create eye-catching images that tell the story of your business perfectly. We provide clients with all the imagery and tools they need.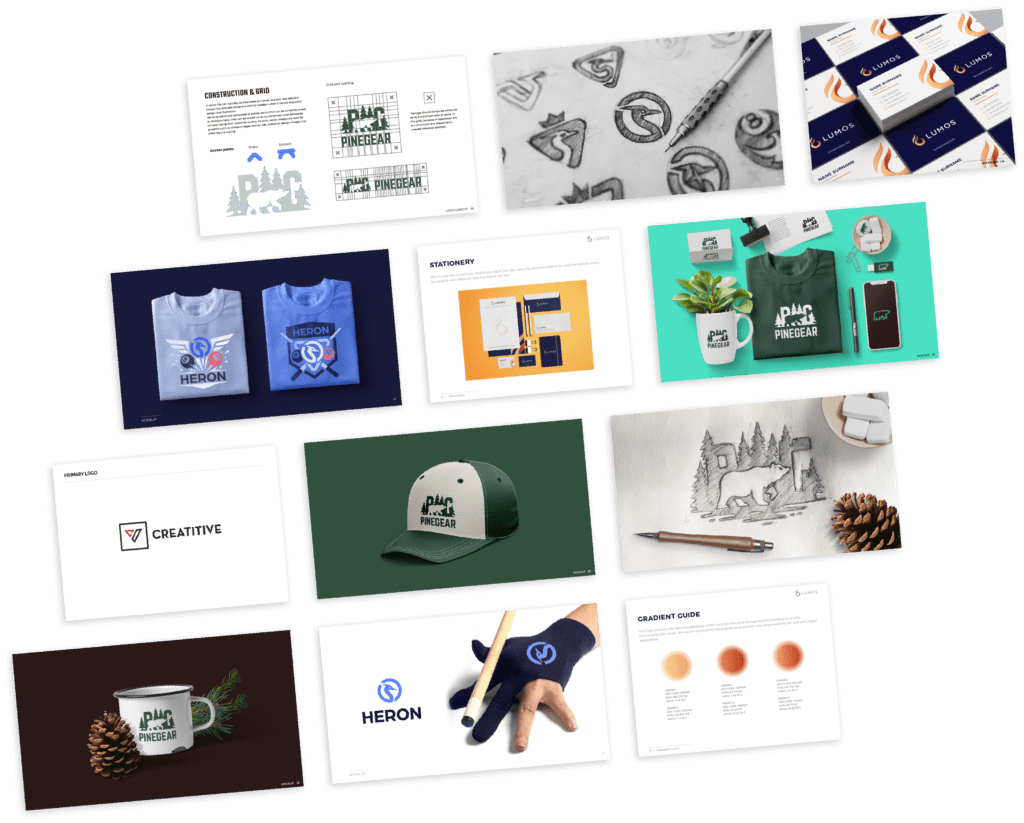 YOUR SUCCESS IS YOUR BUSINESS' TRIUMPH
Logo Design
Create a strong brand identity with a memorable logo design. Our team of logo creators will make custom logo designs that represent your brand and creates a lasting impression. Creatitive offers affordable logo design that's professional and available for every business. Tell us your preferred color palettes and styles, and our artists will get right to it. We offer logo design packages for any budget.
Brand Design
We don't just put a bunch of images together to create your brand. Instead, we invest time in research. We study your business and the competitive landscape to determine the best imagery and create a perfect brand identity. You can rely on our graphic design services to create the perfect brand. We also work with you to find the perfect color, layout, and fonts for your brand design. In short, we are the branding agency you need.
Print Design
Do you need business card design, brochure design or print design? Creatitive can do all of that and more! We ensure these print designs connect to your audiences on an emotional level. If you have any suggestions for our physical marketing collateral design, let us know. If you need a digital printing service, definitely let us know!
Promotional Designs
In terms of marketing, larger format prints are better. Our promo designs help you achieve greater visibility and easier advertising promotions. Our team will help you with the different aspects of promotional development and large print projects, such as imagery creation, measurements, and style selection.
Brand strategy case studies
Proven results on and off the field.
Impress your audiences with amazing graphic designs from us
For more information, talk to us today.
Brand strategy insights
Our leading brand strategy stories from across our knowledge base.