In the digital age, finding the right digital marketing strategy for your fitness club is a game-changer. There's no one-size-fits-all solution in the fitness industry, and you may see that your target audience responds better to one method than another. You might also find that your skillset better aligns with one gym marketing strategy versus another.
For example, analytical types gravitate toward more measurable channels, such as pay-per-click (PPC) marketing, local SEO, or search engine optimization (SEO).
In contrast, more creative types gravitate towards social media marketing, content marketing, or a user-friendly website. Google Ads is another excellent, targeted approach to placing the right content in front of the right consumer at the right time.
In this blog, we'll explore ten excellent marketing strategies for gyms, fitness clubs, fitness centers, or health clubs and determine which option(s) are best for you and your fitness brand. Plus, we'll delve into three outstanding examples of gym marketing strategies. But before that, let's kick things off by defining what's a marketing strategy.
What is a Marketing Strategy?
Simply put, a marketing strategy is a plan of action designed to promote and sell a product or service. It includes identifying target audiences, defining unique selling propositions, setting marketing objectives, and creating tactics to reach those objectives.
In the fitness industry, a well-thought-out marketing strategy is crucial to stand out in a sea of aggressive competitors. It helps businesses to differentiate themselves from the competition, build brand awareness, attract new customers, retain existing ones, and ultimately drive revenue. A solid marketing strategy also enables fitness businesses to adapt to changes in the market and customer preferences, ensuring long-term success.
10 Fitness Marketing Strategies for Gyms
#1 Build Brand Awareness
First things first, to grow your online fitness business, generate leads, and land new customers, building brand awareness is unnegotiable.
Simply put, brand awareness refers to how aware or familiar consumers are with your brand or its products. It measures how memorable and recognizable fitness brands are to their target audience. From a branding standpoint, brand awareness is what sets the ground for new members to sign up for a gym membership. The same applies to retaining existing gym members. In other words, the greater the brand awareness, the more audiences will be familiar with your logo, messaging, and products.
Brand awareness allows understanding, identifying, and ultimately purchasing your products and services. In the fitness industry, brand awareness encourages new members to support your fitness brand. Using this branding questionnaire is key to ensuring your brand becomes top-of-mind for your target audience.
Think outside the box: If prospective leads recognize your fitness brand, they are more likely to sign up for a gym membership. That's why brand awareness boosts conversion rates. It makes you stand out in an overcrowded market.
With that in mind, brand awareness is the first touchpoint between a gym owner and a potential customer. At the same time, it's what makes it possible for leads to get into your fitness marketing funnel. Plus, brand awareness is a critical goal of online fitness marketing.
Building brand awareness allows you to cast a wide net across your audience of possible consumers. You can funnel leads toward the decision-making processes and, ultimately, the buying process, turning potential customers into dedicated members.
Analyzing user behavior is an effective marketing strategy to understand your new and existing members, scan local searches, and appeal to your target audience.
To build brand awareness, you must extend to all social media platforms on which those individuals spend their time. Test different marketing strategies, such as local SEO, local search, email marketing, generating social media posts, running Facebook Ads, and video marketing. In the end, you may discover that specific marketing channels work better than others.
Run a digital marketing campaign in collaboration with another well-established brand with your target market. This is an effective way to get in front of new audiences, make your mark, and offer potential customers a peek into your gym or health club.
#2 Foster Brand Loyalty
In essence, brand loyalty is consumers' favorable association with a particular brand. Customers who exhibit brand loyalty are devoted to your brand beyond products or services, demonstrated by their repeat purchases despite competitors' efforts to lure them away. In the case of gyms and health clubs, building brand awareness can raise client retention for memberships.
Gym member retention is the main pain point for gym and fitness club owners. Though they reach competitive sales targets and conversion rates, fitness clubs strive for customer retention due to the highly competitive market.
The Association of Fitness Studios states that the retention rate amongst fitness studios is 75.9%. Thankfully, brand awareness and developing relationships help to combat the turnover rate. Higher engagement with gym members can reduce the risk of membership cancellations. In turn, it increases the consumer's overall sense of satisfaction, keeps them motivated, and inspires membership renewal.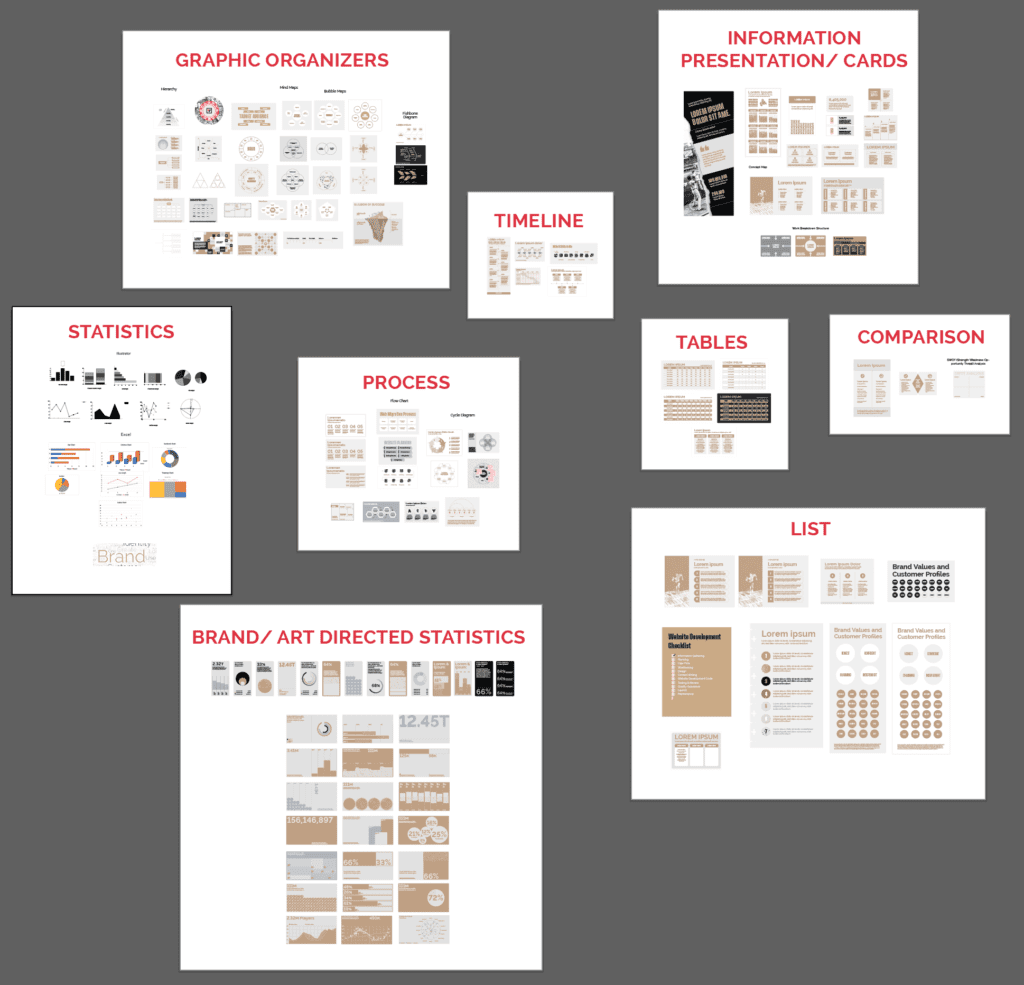 Marketing Strategies for gyms
Transform your gym into a success story. Let's discuss your growth objectives today.
#3 Create a Helpful Fitness Blog
We've said it multiple times, creating a fitness blog is an absolute winning marketing solution. Draw on scholars' fitness industry-related research to get you started. Search for fitness keywords, such as "online fitness marketing," "gym marketing plan," "health content," etc. Then, every week without fail, write each blog to fulfill users' intent and promote them via email marketing and on your social media accounts.
By striving to become a thought leader in your industry, expand your fitness services and fitness program through written education, and including topics of interest such as weight training, a personal training session, and advice from personal trainers, you'll find that you organically generate higher user interest and become more reputable amongst your customers, past, present, and future.
#4 Get the Most Out of PPC Advertising
Head to Google and search for 'gyms near me.' At the top of the Search Engine Result Page (SERP), you'll see a bunch of ads and 'organic' results at the bottom. Websites ranking at the top of Google —in the ad space— are those that are getting the most out of PPC advertising. By using it, fitness businesses have better chances to run a specific digital marketing campaign effectively.
Similar to SEO, PPC helps a gym or health club to appear as high in the SERPs as possible. Keep in mind internet users only browse the first Google page, so fitness brands' websites that rank further down the list are lesser seen and lesser known.
Yet, fitness PPC is a powerful tool for sharing your gym promotion ideas with qualified leads. Not to mention you can get the most out of PPC by testing your gym marketing campaigns on different website landing pages —it really takes a small marketing budget to do that. Moreover, PPC is an online fitness marketing strategy that is straightforward to track, so you can evaluate where to invest your budget in the future. Think about it as a unique booster of your fitness marketing campaign.
That said, PPC requires commitment and open-ended investment. Your web traffic will drop dramatically if you stop PPC advertising without reaching new audiences.
#5 Create a YouTube Channel
YouTube has over 2.68 billion active users. With this in mind, it's a unique channel to continue expanding your gym marketing strategy, stand out from other fitness clubs, engage with potential customers, boost your results on search engines, and showcase your personal trainers on social media.
Its advertising is also highly intuitive—you only bid to advertise on video content rather than search results. Additionally, users are engaged and typically spend more time on YouTube than on other social media channels.
Creatitive is an excellent example of a brand that has expanded its reach to YouTube, as our creative content is tailored to educate, motivate and entertain a particular sector of our audience. We keep our brand guidelines as we promote our brand values, brand voice, and brand personality through our video content while communicating the ethos of the BrandBuild™ process to our enthusiastic audience.
YouTube is a cost-effective part of your overall marketing budget. It is free to start, helps evolve and elevate your content marketing, gets in front of your gym members' eyes, and expands organically to other marketing channels and social media platforms.
#6 Leverage Email Marketing
While relying on traditional email as a lead marketing channel may seem counter-intuitive, this couldn't be further from the truth. In fact, if you dedicate time and resources to collecting email addresses, you can nurture them and convert them into leads and, ultimately, paying customers.
Each individual who submits an inquiry, comes for a free trial, reads your blog, or requests more information, should be automatically placed on your email list. The vast majority of email marketing software lets you segment addresses and target specific audiences within your list.
Email marketing is meant to add value to your audience and communicate the benefits of your products and services. As a gym or fitness center, consider sharing well-written content marketing, such as training advice, nutrition plans, and equipment reviews.
#7 Tap Into a Social Media Marketing Strategy
Social media has taken the world by storm. Channels such as Facebook, Twitter, and Instagram spearheaded the new wave of communication. Social media has been successful at getting all consumers in one place daily. This has changed the way brands communicate with consumers, as social media is the place to be. And social media marketing is a critical component of a brand's marketing strategy.
Community managers are an excellent acquisition for brands lacking significant time but having resources and capital. They have the expertise to leverage social media platforms and build a solid online presence for different fitness businesses. They optimize posts and use different marketing strategies to reach companies' target audiences with visual assets, ads, and statements.
Nowadays, brands rely on an active online presence to engage with their audiences and drive sales. Social media is essential to engage with the masses and an excellent way to showcase your brand, build brand awareness, and build long-lasting relationships. One way to accomplish this quickly, efficiently, and effectively is by running fitness marketing strategies.
#8 Influencer Marketing
Before social media, brands sought to partner with the biggest names and celebrities to increase brand awareness and brand equity. Today, Instagram, Twitter, YouTube, and Facebook have produced a new category of fame—the social influencer. While these individuals often don't possess any real talent, they have millions of loyal followers eager to see their next update.
The stellar news is that this approach to social media marketing is ideally suited to the fitness industry. In fact, health and fitness was the first industry to unlock the power of the influencer. And one mention of your gym or fitness club on Instagram or TikTok from the right influencer could be your ticket to stardom.
#9 Host or Guest Star on a Podcast
Another excellent marketing strategy for gyms is to host or guest star on a podcast, such as Creatitive's Brand Power Analysis Podcast. Find a podcast with a good-sized audience interested in fitness and training and sponsorship. This could be an excellent means to market your gym or fitness club to a vast audience beyond your local community. Podcasts are the perfect way to communicate with a diverse and vast audience worldwide despite the significant upfront costs.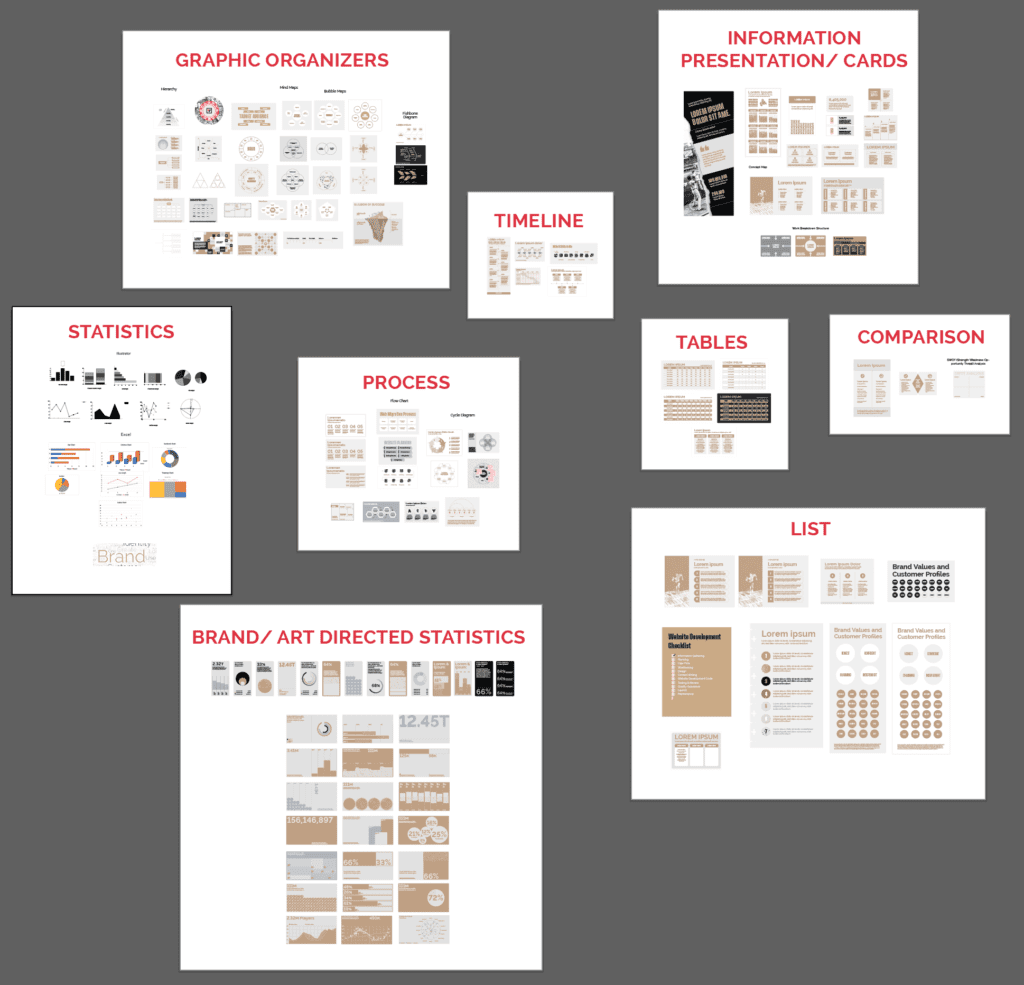 gym Marketing Strategy
Transform your gym into a success story. Let's discuss your growth objectives today.
#10 Develop an SEO Strategy
Search Engine Optimization (SEO) may seem intimidating to some business owners, but it's actually simple to implement. Not to mention, it's critical to promote a business online. SEO involves getting your content seen by search engines like Google and placed on search results pages.
Conducting keyword research is part of your SEO strategy. Experts must include relevant industry terms, queries, and content categories to appeal to your target audience. These are the search terms your potential customers are looking up on Google. Make sure you include these keywords in your content strategy. Be proactive and creative when optimizing your online content since it might benefit your conversion rate.
Yet, ensure you get the most out of tools like SEMrush, Ahrefs, Surfer SEO, and Moz Keyword Researcher to find the most critical keywords in your industry, keep tabs on competitors, and come up with an innovative fitness marketing strategy.
Additional Takeaway: The Power of Local SEO
In fitness marketing, you need a well-thought-out SEO strategy. I can't stress enough: You must tailor your SEO solutions and SEO tools to your local area to beat competitors.
Local SEO faced limitations before the mainstream adoption of mobile smartphones. However, the current growth in mobile internet access has opened the door for local SEO like never before, and it's become a critical component of any gym marketing strategy.
That being said, local SEO is a top-notch tactic that boosts business and brand visibility on Google. Basically, it creates a My Business account on Google and enables local internet users to discover content, products, and services near them. Your gym or health club can attract new members through Local SEO.
3 Examples of Marketing Strategies for Gyms
Crunch Fitness
Crunch Fitness is a prime example of a gym that has successfully employed fitness marketing strategies to grow its brand. Crunch's engaging content marketing connects with its target audience by sharing motivational content, highlighting member success stories, and promoting its unique fitness programs. Yet, Crunch Fitness offers a referral program, rewarding members who bring in new customers.
Fitometry Health Club
Fitometry Health Club is a fitness studio that has leveraged digital marketing strategies to expand its reach and attract a loyal customer base. The studio's user-friendly website is optimized for search engines, making it easy for potential clients to find information about their services and schedule. Fitometry also maintains a strong presence on social media platforms and regularly shares valuable fitness tips, behind-the-scenes content, and special promotions.
Coalition Strength & Conditioning
Coalition Strength & Conditioning is a gym that has used content marketing to establish itself as a thought leader in the fitness industry. The gym's blog features informative articles on various topics, such as nutrition, training techniques, and recovery. The coalition also hosts community events, like charity workout fundraisers, to engage with its local community and attract new members.
Be One Step Ahead of the Competition in the Fitness Industry
In the digital age, finding the right digital marketing strategy for your fitness club is a game-changer. There's no one-size-fits-all solution in the fitness industry, and you may see that your target audience responds better to one method than another. Jump on a call with one of our experts to leverage your fitness brand with the best marketing strategies for gyms.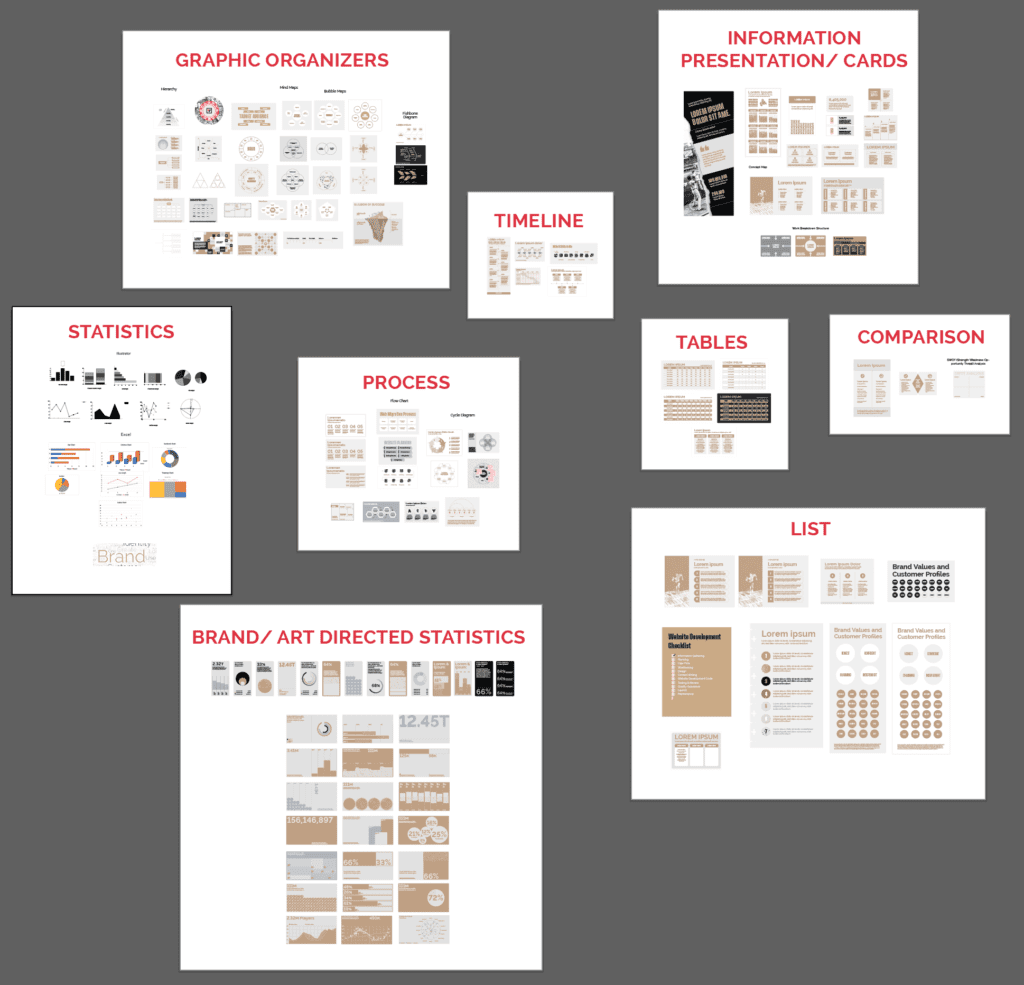 gym Marketing Strategy
Transform your gym into a success story. Let's discuss your growth objectives today.
FAQ
How Do I Promote My Gym Marketing?
To promote your gym marketing, implement a mix of digital and traditional marketing strategies, such as:
Building a user-friendly website with SEO optimization
Utilizing social media marketing to engage with your audience
Offering referral programs and enticing promotions
Collaborating with local businesses and hosting community events
Developing a content marketing strategy, including blog posts, videos, and email newsletters
Running targeted advertising campaigns
Optimizing your local SEO efforts
Need to garner more inspiration? Explore other gym marketing ideas.
What Are the Four Types of Marketing Strategies?
The four types of marketing strategies include:
Product development: Enhancing or modifying existing products to meet the needs of your target audience
Market development: Expanding your gym's reach by targeting new markets, such as different geographical locations or demographics
Market penetration: Increasing your market share by attracting new customers or encouraging existing members to use your services more frequently
Diversification: Introducing new products or services to your gym, such as specialized fitness programs or wellness services, to appeal to a broader audience
How Can I Promote My Fitness Business?
Promote your fitness business by:
How can I increase my gym customers?
Increase your gym customers by:
Implement effective marketing strategies to attract new members, such as social media marketing, targeted advertising campaigns, and promotions
Focus on customer retention by offering excellent customer service, maintaining a clean and well-equipped facility, and providing engaging fitness programs
Encourage word-of-mouth marketing through a referral program
Build partnerships with local businesses and participate in community events to increase brand visibility and reputation
Employ these fitness marketing strategies to effectively promote your gym or fitness club, attract new customers, and retain existing members. With consistent effort and a commitment to providing exceptional services, your gym can enjoy long-term success in the competitive fitness industry.