Are you passionate about health, wellness, and fitness? Do you want to help others meet their fitness goals?
In 2023, there is a bunch of health and fitness business ideas to thrive on. You may want to garner some inspiration first, right?
In this blog, we'll explore winning health and fitness business ideas for a successful venture. Uncover the profitability of the industry and dive into personal training studios, gyms, nutrition, niche classes, senior programs, corporate wellness, mobile studios, apps, podcasts, recovery centers, and meditation.
Is Fitness Business Profitable?
According to Statista, there were approximately 31 thousand health clubs —gyms, fitness centers, yoga studios— in the United States in 2022. The annual estimatedrevenue for the health and fitness industry was 31 billion U.S. dollars in 2022.
In recent years, the health and fitness industry has witnessed tremendous growth. People are more aware of the importance of physical well-being and are investing in their health. This increased focus on fitness has led to a booming industry that offers a plethora of opportunities for entrepreneurs. So, is the fitness business industry profitable? The answer is a resounding yes!
With the right approach and a well-thought-out fitness business idea, you can tap into this lucrative market and make your mark in the world of health and fitness.
At the end of the day, it's all about developing a unique selling proposition to potential customers!
Top Health & Fitness Business Ideas for a Successful and Profitable Venture
To help you get started, we've compiled a list of some of the top fitness business ideas that are both innovative and profitable. These ideas cater to various niches within the health and fitness industry, so you're sure to find the perfect business idea that aligns with your passion and skills.
#1 Gym or Fitness Studio Owner
Owning a gym or fitness studio can be a lucrative investment in the thriving fitness industry. As a gym owner, you can offer various services such as group classes, personal training, and specialized fitness challenges to attract a diverse clientele. This business idea requires upfront costs for gym equipment and space, but the potential for profit is significant with the right marketing and member retention strategies.
If you're not a huge fan of working for someone else as a trainer, become a gym or fitness studio owner. By opening your own small business studio or taking advantage of different fitness business idea opportunities or franchises, you'll be in charge of your own future. Keep in mind that, as a business owner, you'll also need to market your new studio. An experienced fitness marketing agency can help you understand your brand's message and create a long-term strategy for success so you can grow your business with ease.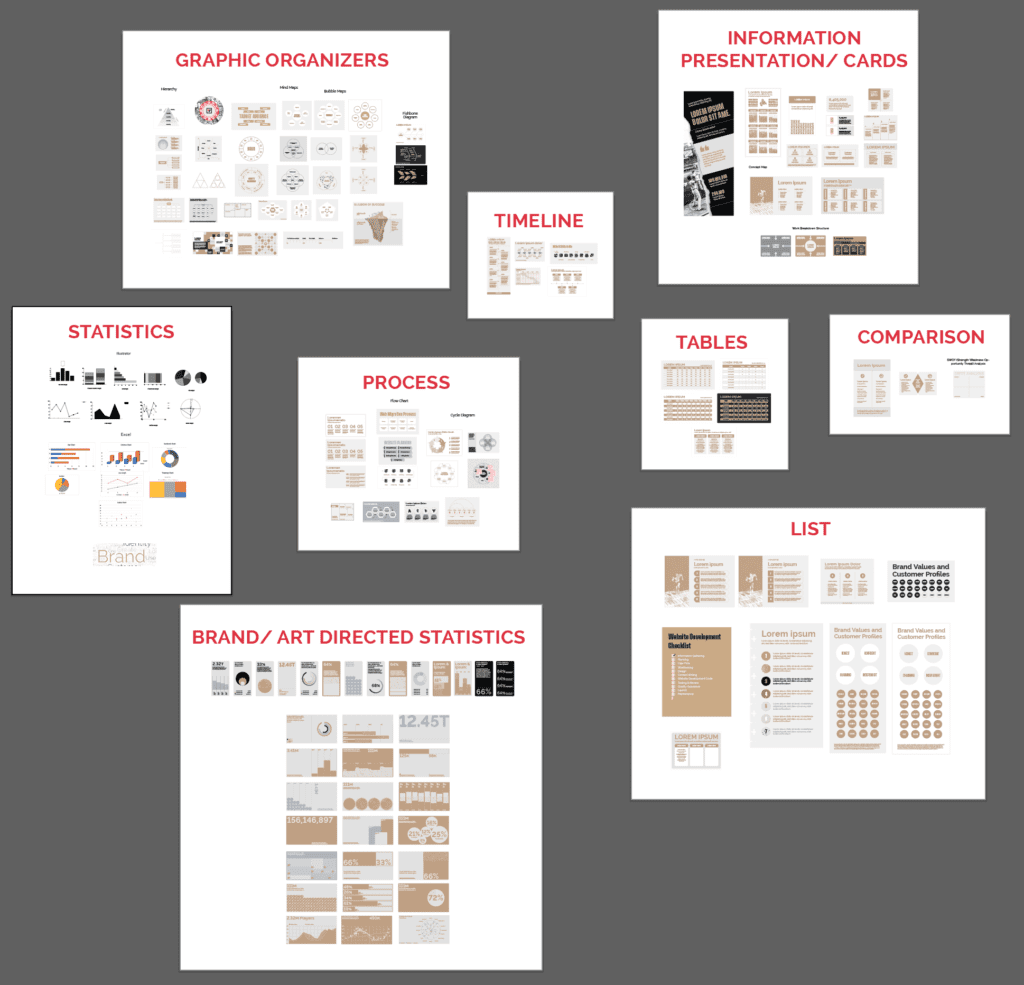 Marketing Strategy
Start your digital journey today!
#2 Pilates and Yoga Studios
Pilates and Yoga Classes continue to be popular fitness trends, making them ideal choices for a niche fitness studio. As a studio owner, you can offer a variety of classes catering to different skill levels and preferences. You can also host workshops, retreats, and teacher training programs to diversify your income streams and enhance your studio's reputation.
#3 Fitness Apparel and Accessories Store
The fitness clothing market is growing rapidly, making it an excellent time to start a fitness apparel and accessories store. You can sell activewear, sports shoes, and workout gear, catering to the needs of fitness enthusiasts and gym goers. This business idea can be implemented as a brick-and-mortar store, an online store, or both. By offering trendy and functional fitness clothing, you can attract a loyal customer base and generate substantial profits.
In addition, you can also sell accessories like resistance bands, yoga mats, and fitness devices in your store. By offering a comprehensive range of products, you can position yourself as a one-stop shop for all things fitness, attracting a wider audience and boosting your profits.
#4 Online Fitness Classes
Creating a fitness business centered around niche classes like aerial yoga, barre, or HIIT can help you stand out in the competitive fitness industry. Catering to a niche audience allows you to develop a dedicated clientele who appreciate your specialized offerings. Collaborate with skilled fitness instructors and market your unique classes to attract fitness enthusiasts looking for a fresh challenge.
#5 Personal Training Studio
Starting a personal training studio is a great fitness business idea for experienced personal trainers looking to expand their services. This venture allows you to create your own space tailored to your training style and client needs. With a personal training studio, you can offer one-on-one sessions, small group classes, or even online training for clients who prefer virtual workouts.
When most people start thinking about new fitness business ideas, the first career that comes to mind is becoming a personal trainer. In this role as an entrepreneur, you'll be able tohelp people reach their personal fitness goals and improve their wellness. You'll help people in different stages of wellness and can make a huge difference in their quality of life by helping them with personal training.
#6 Fitness App and Web Development
Developing a fitness app or website can be a profitable venture as more people turn to technology for guidance and support in achieving their fitness goals. Your app or website can offer workout routines, meal plans, progress tracking, and even virtual fitness classes.
With a well-designed app or website and targeted marketing efforts, you can attract users and monetize your app through subscriptions or in-app purchases.
#7 Fitness Blogger
A fitness blogger creates content related to health, fitness, and wellness, sharing their knowledge and experiences with a broad audience. This fitness business idea allows you to monetize your passion for fitness through advertising, sponsored posts, and affiliate marketing. The key to success as a fitness blogger is producing high-quality, engaging, and informative content that resonates with your audience.
If you're not the type of person, who wants to seek out individual clients but still wants to help others improve their health, consider becoming an online fitness blogger. It is one of the best ideas in the fitness industry. As a blogger, you'll write informative and photo-rich articles that others can use to learn new exercise routines, diet tips, and anything else you think is relevant. Ideally, you'll write these posts yourself, but you can outsource the task to an experienced blog writing service.
Blogging is also one of the great fitness business ideas a small business could adopt! If you're a small business owner who wants to promote its wellness studio online, you can discuss training and other wellness trends while advertising your own products.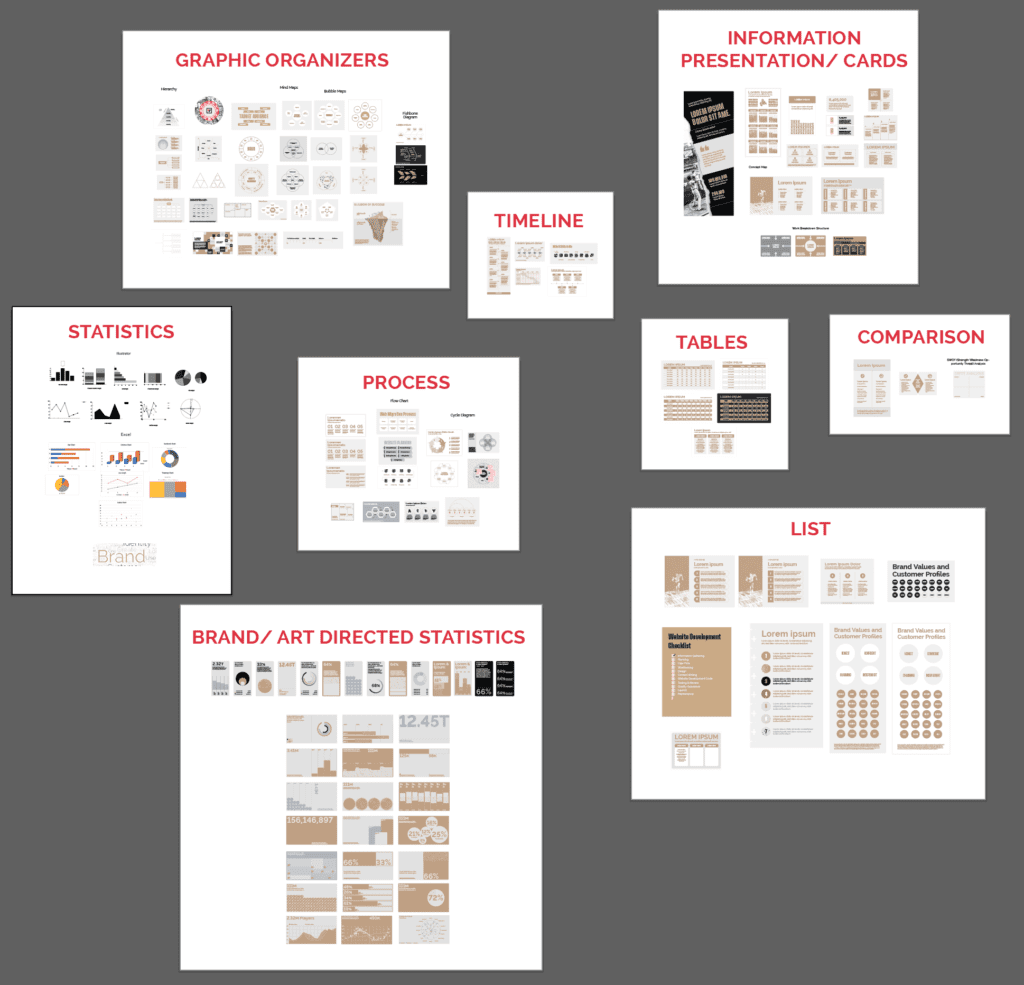 Marketing Strategy
Start your digital journey today!
#8 Recovery and Rehabilitation Center
A recovery and rehabilitation center focuses on helping clients recover from injuries or surgeries and regain their physical fitness. This fitness business idea is ideal for physical therapists, sports medicine professionals, and massage therapists. Offer specialized services like cryotherapy, compression therapy, and therapeutic massage to promote healing and overall well-being.
#9 Mindfulness and Meditation Studio
The wellness industry is experiencing significant growth, with more people seeking stress relief and mental well-being through practices like mindfulness and meditation. Opening a mindfulness and meditation studio can help you tap into this growing market. Offer guided meditation sessions, mindfulness workshops, and stress-reduction programs to help clients find balance and inner peace in their hectic lives.
#10 Nutrition Consulting
As a nutrition consultant, you can help clients achieve their health and fitness goals by providing personalized meal plans and guidance on healthy eating habits. This fitness business idea is perfect for certified nutritionists and health coaches looking to make a difference in their clients' lives. You can offer your services in person or through online classes and consultations.
#11 Independent Supplement Sales Rep
The supplement industry is booming, making it an ideal time to become an independent supplement sales rep. In this role, you'll promote and sell various supplements, such as vitamins, protein powders, and pre-workout products, to fitness enthusiasts and health-conscious consumers. You can partner with an established company or start your own supplement brand.
#12 Physical Therapist
Physical therapists help clients recover from injuries, manage chronic pain, and improve their overall physical fitness. This fitness business idea requires formal education and certification but offers a rewarding career in the health and fitness industry. As a physical therapist, you can work in a clinic or hospital or even start your own private practice.
One of the best new fitness ideas for business is becoming a physical therapist, therapy aid, or massage therapist. These people help individuals overcome injuries and rebuild their strength so they can get back on their feet. Most professionals will need to market their practice to attract clients. However, you may be able to find wellness franchise opportunities that can help you grow your client base through already-established brand recognition.
#13 Senior Fitness Programs
As the population ages, the demand for senior-specific fitness programs grows. By focusing on senior fitness, you can cater to a demographic that values health and well-being but requires tailored workouts to accommodate their unique needs. Offer classes that improve balance, strength, flexibility, and cardiovascular health for seniors in a supportive and inclusive environment.
#14 Corporate Wellness Programs
Corporate wellness programs are becoming increasingly popular as companies recognize the benefits of a healthy workforce. By offering wellness initiatives, workshops, and fitness classes to businesses, you can tap into a profitable market while promoting health and well-being among employees. Tailor your programs to each company's unique needs to ensure your services remain in high demand.
#15 Mobile Fitness Studio
A mobile fitness studio offers the convenience of bringing fitness classes and personal training sessions to clients' homes, offices, or local parks. This business model can help you minimize upfront costs associated with a physical location while reaching a broader audience. Offer a variety of workout styles and flexible scheduling options to accommodate clients with busy lifestyles.
#16 Fitness Equipment Rental
Starting a fitness equipment rental business caters to those who prefer working out at home or need temporary equipment for a specific event. Renting out gym equipment like treadmills, stationary bikes, and weight sets can be a lucrative business venture with minimal overhead costs. By offering a wide range of fitness equipment, you can attract clients with various fitness goals and preferences.
#17 Health and Fitness Podcast
Creating a health and fitness podcast allows you to share your expertise and passion for wellness with a wider audience. Interview industry professionals, share workout tips, discuss fitness trends, and provide motivation to your listeners. Monetize your podcast through sponsorships, advertising, or promoting your own products and services.
#18 FITNESS VLOGGER
Vloggers are the bloggers of the video world. If you're a fitness entrepreneur or a personal trainer who wants to expand your reach beyond your community, posting videos, tutorials, recipes, and other health-related content is one of today's greatest and easiest fitness business ideas.
With that said, videos often appeal to a different audience than blogs, and by combining the two, you'll maximize your outreach—making it a great fitness business idea. As your viewership grows, you can earn money through sponsorships, advertisements, and even viewer donations.
There are hundreds of personal trainers who have made a solid career out of their respective Youtube accounts—even different studios have made extra income and exposure through personal training videos. Make the time to create informative videos discussing the latest wellness trends and see your account grow!
Fitness and Wellness Motivate Enthusiastic Audiences
Wellness and fitness have become a bit of a buzzword in some circles, leaving the rest of us wondering just what it entails. It is simply a catch-all term referring to the process of improving our quality of life through holistic practices. A holistic practice is any method or process which treats us as a whole – mind, body, and soul. Seeking wellness puts us on the path to improving our wellness in every area – physically, mentally, emotionally, spiritually, and socially. Meditation, prayer, healthy eating and drinking, going to a yoga studio, exercise, and positive thinking are some of the most common forms of preserving and enhancing wellness.
Now that you better understand the importance of successful fitness and wellness, you have the power to make any necessary changes in your business and lifestyle to enhance your mind, body, and soul. Also, keep in mind that when starting a business in the fitness industry, release all that does not serve you and practice gratitude daily. Your products and services should start from yourself. That's one of the best fitness business ideas. Practice what you preach.
Once you figure out which part of the fitness industry you want to work in, and realize you need help with your fitness business name ideas, contact us and let our experts help you grow your social media online presence.
The Role of a Digital Branding Agency in Thriving Fitness Brands
A digital branding agency can play a crucial role in helping a fitness business thrive in today's competitive market. They have the expertise, tools, and resources needed to create a strong brand presence, engage with the target audience, and drive conversions. Here are some reasons why partnering with a digital branding agency can be beneficial for your fitness business:
Finally, your fitness business can benefit from a digital branding agency's expertise, resources, and creative solutions to build a strong online presence, engage with your target audience, and ultimately achieve success in a competitive market.
Contact us, and let's start a new project together!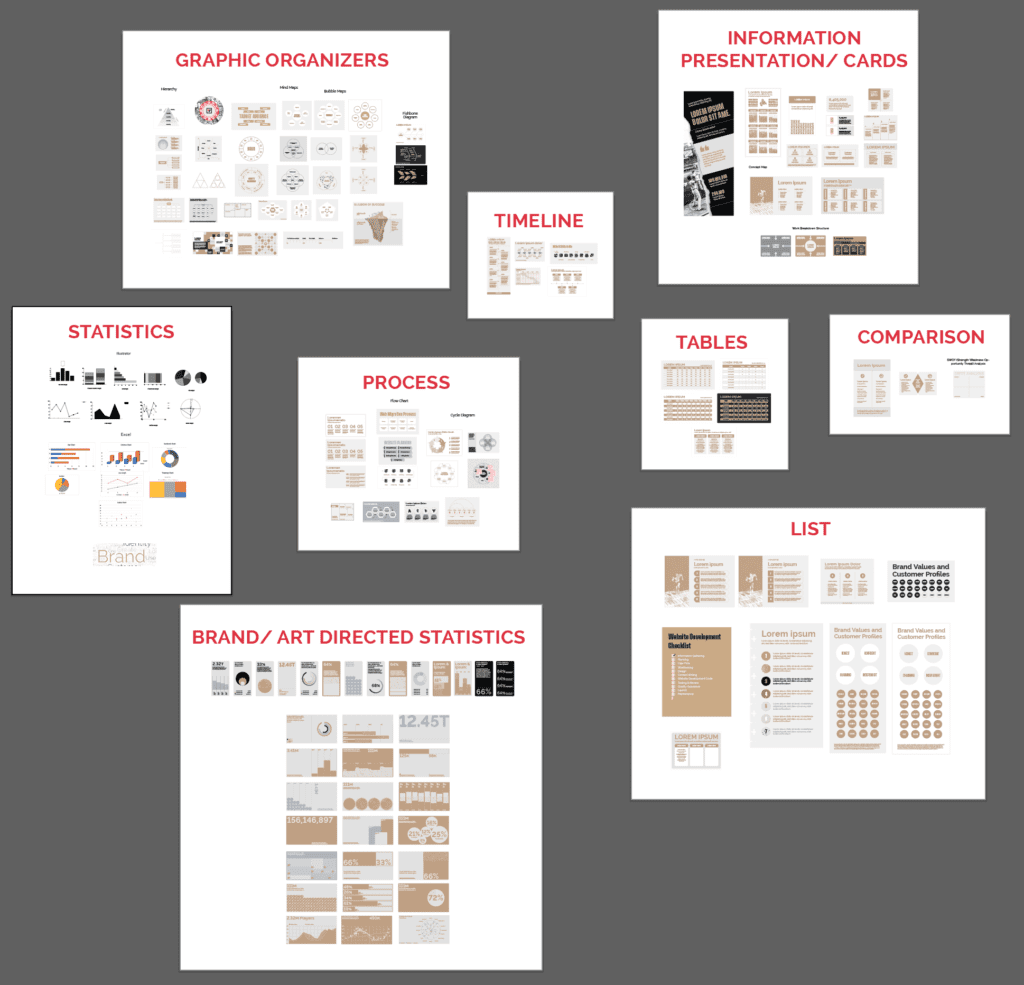 Marketing Strategy
Start your digital journey today!