Social Media Management Services Designed to Help Your Business Succeed
We offer social media management services for athletes, fitness businesses, and athletic brands. Boost your marketing efforts with a social media coach
Are you missing out on leads?
Get a free consultation with a social media coach.
A social media marketing agency that helps your brand make an impact with your audience
What is a social media marketing manager?
Companies need to get a solid digital marketing strategy and social media coach. After all, more people rely on the internet for information about your business than any other source. But a well-designed and optimized website is just the tip of the iceberg. You still need an active social media presence to make an impact with your audience. Social media management services from Creatitive are the best way to help your brand spread its message.
A social media manager is an experienced pro that knows how to leverage various platforms to build a solid presence for different companies. They optimize posts and use their experience to reach the target audiences' of companies with every picture, add, and statement.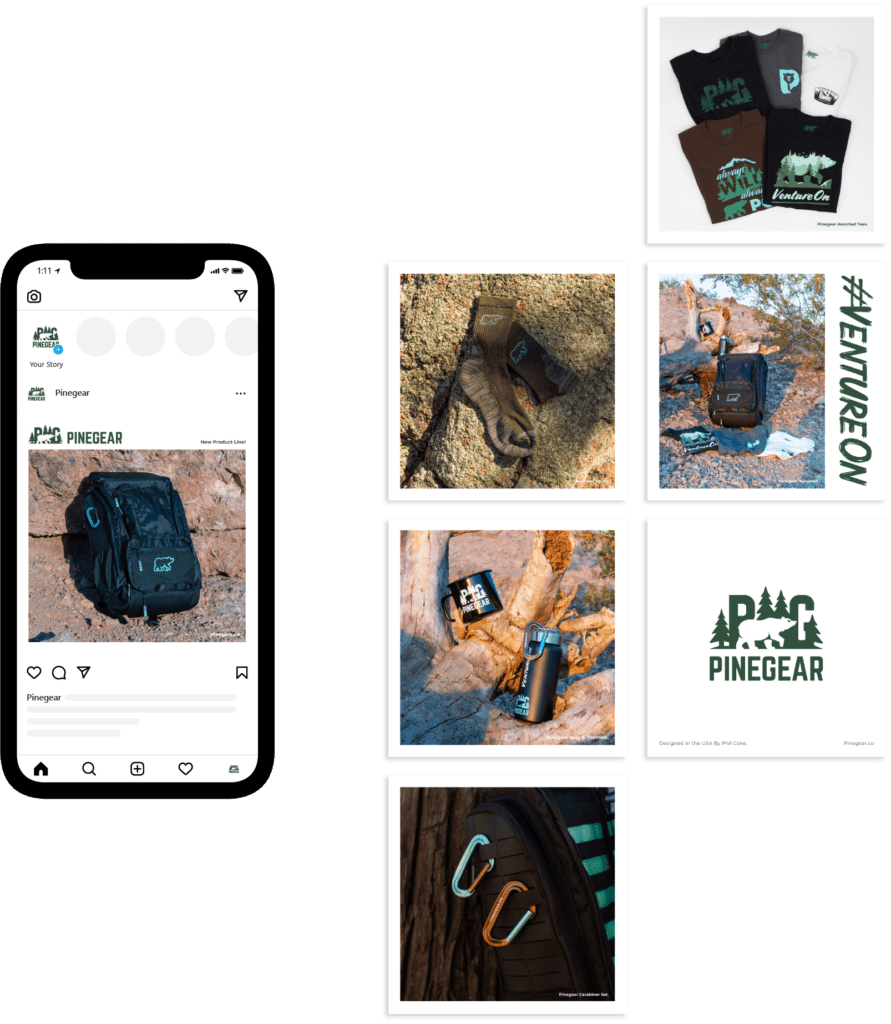 Benefits of Social Media Marketing & Social Media Management
Your SMM manager will be in charge of curating your brand's social media channels. But besides this and ensuring that your campaign with us is executed flawlessly, they are also responsible for other factors detrimental to your business' overall success!

Why Social Media Marketing Matters
Much has been said about the importance of SMM to a company and social media marketing agency in today's market but why does it matter? Here are a few reasons why attaining social media services is a must in this highly-competitive world.
Everyone is on Social Media
Platforms like Facebook, Twitter and Instagram spearheaded the new wave of communication. Not only did social media managed to get everyone into one place, but they've trained consumers to use their platforms on a daily basis. If brands wanted to reach out to their respective target markets, social media is. the place to be.
Fastest And Easiest Way to Spread Your Message
Sharing messages and ideas have never been easier with social media! The internet has opened the audiences' doors to great content they can easily spread. When one message gets shared to another person, it becomes exposed to several more people. And when companies collaborate with experience social media companies, they're guaranteed that their message reaches the right people!
Lets You Get to Know Your Group of Consumers Better
The data and intelligence social media platforms gather from their users can be used by businesses to get to their target market better. Not only will their data provide you with newer ways of effectively curating content for your people, but it will also teach you the best way you can connect with them!
With such new landscape around companies, working with a group of experts is the best way to navigate themselves. Partnering with a social media agency guarantees you success through and through!

Services You Can Expect From A Social Media Management Company:
Creating Blog Posts
Not only will our team of experts help you manage your presence, but we'll also offer you a helping hand in building it through great content. From crafting beautiful imagery down to creating appealing copies for your social media campaigns!
Through various brainstorming sessions with our creators and you, we'll determine the kind of content that works best for your brand and your audience! As a social media agency, Creatitive's content creator ensures that each post you share on your platforms are personalized to appeal to your market.
Developing Strategy
Our team will help you leverage your social media platforms to grow your business. Taking on the data we have gathered from your brand, your target audience and your goals, Creatitive will present you a well-developed plan with actionable tasks that will lead your brand to success!
A great social media agency understands how social media's changing nature can be pretty tricky to understand. That's why our team is dedicated to helping our clients stay ahead in the game by keeping ourselves updated with the latest trends on the Internet!
Planning Advertising
Besides assisting you curate content, our team of marketers will also help you in expanding your business' reach through advertisement. Using our gathered data, we'll help you develop and optimize your digital ads. Our team will also help you explore other forms of paid advertising and assist you in creating creative campaigns.
And just like content creation, targeting the right people matters in a digital advertisement. Creatitive has made it their mission to assist our clients and their companies in pinpointing the right target market on their chosen platform. A great social media agency guarantees that the right message is delivered to the right people— and that's one of Creatitive's main missions in life!
Social Media Marketing & Social Media Management Packages
Our social media management services pairs you with a dedicated team of social media gurus. You'll get the individualized attention you deserve. And every campaign will fit your goals and convey your brand's mission. We customize each strategy based on your preferences and your budget. Check out our SMM packages:
Get the Assistance From A Group of Social Media Management Experts
Managing your own social media accounts and campaigns takes time. And that's time that you could better use running your business. Our experts can handle everything from regular updates to moderating your follower's activities on your page. And will update you every step of the way so you know what's going on. As an efficient agency, we keep our social media management services pricing competitive so that you get the most out of every dollar you invest.
Website development case studies
Proven results on and off the field.
At Creatitive, we're here to help your business reach its goals. Our SMM services are designed to further your brand recognition, increase traffic to your site, and generate substantial revenue growth.
Contact us today to schedule a consultation and find out more on our social media management pricing.
Website development insights
Our leading athlete branding stories from across our knowledgebase