The internet is the most powerful marketing tool at your disposal. Where do you think clients look for information about your company, your competition, and your prices? They go to the internet. It is the first prospective place clients and investors visit when they seek information about your gym and fitness business.
For this reason, you need to have an efficient, functioning, and user-friendly gym website as your medium to boost business and show your clients and customers that you're credible, reliable, and professional.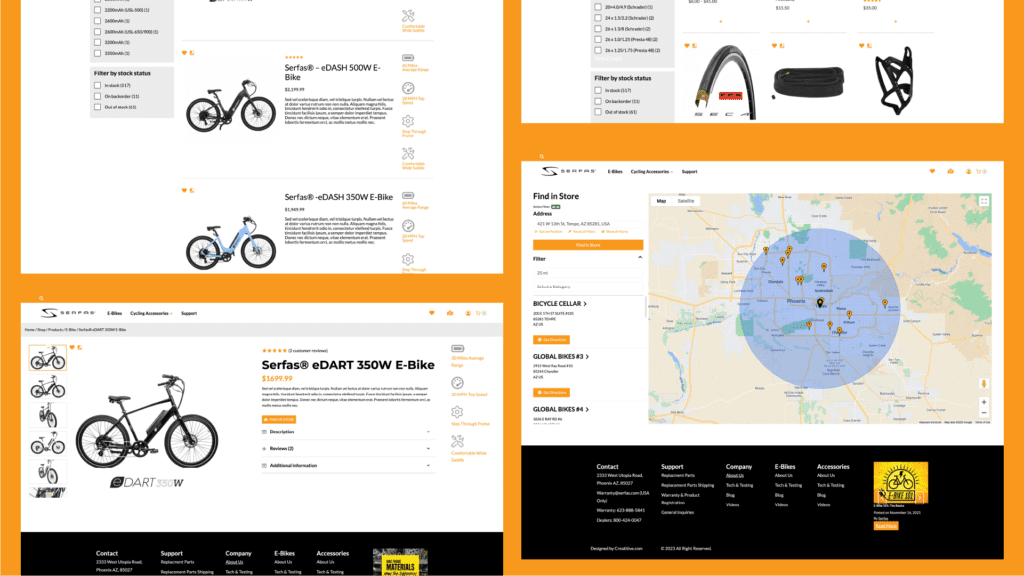 Web Strategy
Start your digital journey today!
WHY SITE TRAFFIC MATTERS, NOT JUST WEBSITE DESIGN, TO A BUSINESS
In order to gain an understanding as to why a gym website is your avenue to online marketing success, you need to understand what website traffic brings you. Website traffic (or the number of website visitors you get) is important because the number of visitors equals the number of opportunities you have to add new customers. The number of visitors to your gym website becomes the number of opportunities your business has to share its brand, give an impression, and build relationships. The more traffic to your gym website, the more opportunities you have to generate qualified leads to nurture and help solve their problem and ultimately sell your product or service, gain a new customer or client, and continue to grow your business.
Gaining website traffic isn't just about making money. More website traffic, in the long run, can allow you to grow your business (not just your profits), expand your product lines, hire more employees, open new locations, invest in research, and develop more amazing services and products. When you look closely, the opportunities are there! However, for gym owners who don't have the expertise in digital marketing, creating an eye-catching website can feel like a monumental task. While we admire business leaders who commit to the betterment of their online marketing strategies themselves, we admittedly know that this yields mistakes. Unfortunately, it's all too easy to make mistakes with your gym website. But if you know what to watch for, you can improve. Here are a few of the worst mistakes that drive customers away from your business.
NOT SHOWING OFF YOUR UNIQUE TRAITS
What makes your gym stand out from the rest? That is called your unique selling point (USP). You have an answer ready when people come to tour the facility. So why aren't you sharing that with the rest of the world on your gym website? Your USP plays to your strengths and should be based on what makes your brand or product uniquely valuable to your customers. Being "unique" is rarely a strong USP in itself. You have to differentiate around some aspect your target audience cares about; otherwise, your messaging and call to action won't be nearly as effective. Highlight what you do differently and ensure people visiting your site can find that out. This helps drum up interest and encourages people to stop by your facility in the first place.
NOT USING PROFESSIONAL FITNESS PHOTOGRAPHS
Your website's photography sends a message about the quality of your gym services, whether that's your intention or not. With so many prospective clients looking at your gym website's design to vet your firm, you want every component to communicate that you're a reputable gym with the ability to deliver the services (personal training and training sessions) you market. And this includes your website's images. Cell phone photos may be convenient, but they're far from ideal. Your website needs high-quality images to show off space. Make an appointment with a local professional photographer and let them take shots of the facility, your trainers, and your amenities. Leave the cell phone photos for your social media accounts.
GOING WITH A STANDARD WEBSITE TEMPLATE
Standard website templates are free. But they're insanely common. This can mean your web design won't stand out from the competition. Instead of using that free website template, work with a designer to create a custom gym website. This will make your gym stand out from others in the area and ensure your clients know you're a privately owned gym, not a low-quality chain. The design process can be all too consuming, so keep your main goal in mind.  While a mainstream-looking website is definitely a bad thing, a site that's too all over the place is no good either. Keep things balanced by never losing sight of the bigger picture — your goal!
DEVELOP A CLEAR STRATEGY
One of the more common mistakes businesses make as they plan their website is the lack of a clear strategy. Newbies to digital marketing often think that developing a website is enough — it's not. You must have a solid idea of how a site can help both your business and your end user. Don't just create one for the sake of. Develop one according to your needs and your client's demands. Before starting anything else, think about its role in your entire marketing campaign. How will it help you reach your main goal? Doing so will help you stay focused on the main purpose of its existence. Keep in mind that websites are business tools meant to be a helping hand in growing your company!
USING BROKEN LINKS
While it may be true that broken links happen to everyone, it shouldn't be considered a normal thing. Links that lead to nowhere are pretty frustrating, and if they happen way too often on a site, it loses clients instead of gaining them. So before hitting that publish button, it's best that you double-check if every call-to-action and every link leads people to where you want them to be. And should you change anything on them, make sure that you don't forget to update them regularly!
TOO MUCH CALL-TO-ACTION
Admittedly, CTAs are hard to perfect. You definitely want your clients to do something — be it making a purchase or signing up for a free trial. But at the same time, you don't want to bombard them so much that it becomes an annoyance to them. Businesses should be strategic when it comes to using them. Instead of putting too much, stick with one call-to-action that leads your clients down the clear path. Put yourself in the shoes of your audience and think where your CTA fits best.
OUTDATED BLOGS
Content has never mattered more than it did before today. Viewed as a critical tool in building awareness and authority, companies are expected to create and maintain blogs that showcase their expertise in their field. Without it, consumers have a harder time trusting brands. So if you rarely — or you just don't — update your blog, it's time you start thinking about developing a content marketing strategy. As we've mentioned earlier, informative content helps build authority around your brand for free. When people discover that you're offering free and high-quality advice, their perception of you changes into that of a reliable source of information. And when people trust your expertise, the more likely they are to consume your services!
Complex Navigation System
Another element for you to avoid is using a difficult navigation system for your website. Don't make it difficult for users to find the information they are looking for. Keep your system as simple and intuitive as possible.
Slow Loading Time
A common situation when entering a website is the slow loading time of the page. That is why considering avoiding large file sizes that slow down the website might be a good idea. Optimize images and reduce scripts to improve your loading time.
Lack of Mobile Responsiveness
Nowadays, most of the web research done by online users is through their tablets or smartphones. That is why it is important for website designers to adapt their content to mobile devices. This way, it will be easier for online users to find your website and see it from every technological device.
Missing Contact Information
We know it might seem like a simple advice. But is a common mistake among website designers. Providing your website with a visible contact space with information about your business will make it easier for online users to be in touch with your brand and resolve or ask for any information they would like to know.
PAYING SEO NO MIND
Business owners of this generation have probably heard of Search Engine Optimization — or not. While SEO is considered to be the main pillar of a digital marketing campaign, those unfamiliar with the strategy often ignore it. Why? Well, SEO belongs to the technical side of things, and frankly speaking, it can be a bit confusing for newbies. But this doesn't mean it should be ignored completely. Optimization is what leads websites to success. Without it, users will probably never know about your gym or fitness studio! So instead of paying it no mind out of fear, seek the help of SEO experts! Feel free to check out Creatitive's resources around the importance of optimization, and if you have any questions, we're more than willing to help you out. Keep in mind that search engines are constantly changing their algorithms, and these changes can easily affect your campaign. At the end of the day, your team will eventually dip its toes into SEO.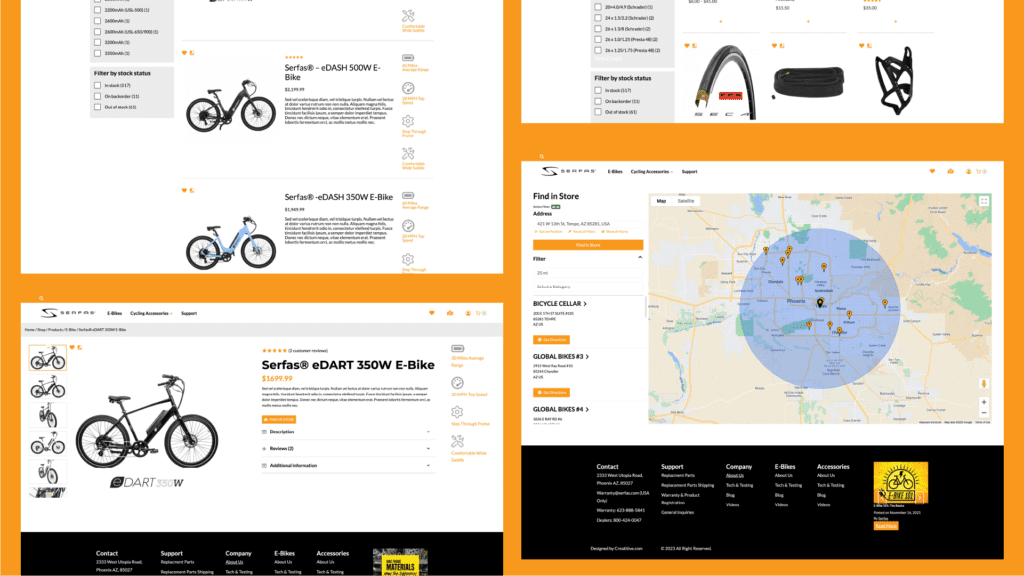 Web Strategy
Start your digital journey today!
GET HELP FROM AN EXPERT WITH YOUR SITE
Creating a website doesn't have to be a challenge. Contact us to schedule a free consultation and see how a professional marketing team can help you grow your brand and improve your website immediately. At Creatitive, we are more than happy to help you accomplish your fitness website design with the goals and objectives you are looking for.
FAQ
What are some aspects that the best gym websites share in common?
An aspect of every successful gym website design is that the content they upload is relevant, interesting, and appealing to their specific target audience and reaches out to the right people; plus, they provide a high-quality visual representation that resonates with their brands.
Does a fitness website need to count on personal testimonials?
Not necessarily; although it might be a great way to leverage your website content, there are other ways to attract the members and online audience of your preference.
Is a Professional Designer an Option to Improve My Overall Website Design?
Yes, a professional designer is a good option for you to improve your brand's website design, visibility, and management.