Win At Professional Athlete Branding With A Dynamic Agency
We are the #1 dynamic athlete branding agency for elite athletes. Leveraging fans by growing branding for players and athletes with a profitable business.
Ready to Build Your Legacy?
Learn how we turn fans into customers!
What is
Athlete Branding?
Athlete branding is the craft of leveraging and focusing fan awareness, loyalty, value perceptions for an individual athletes personal brand. This can be done by identifying qualities such as focused fanbase, brand archetypes, messaging and design in order to create a strong unique association with their name or product.
It's time to leverage your brand power.
Don't let the idea of creation intimidate you. You've got great goals in mind, so it's time you had an image to match. Don't let your dreams get derailed by not knowing where to start.
You should be dedicated, clear, and easy to identify. As a pro athlete you should be solid and consistent. And most importantly, your athlete identity should show what sets you apart from your peers in the industry – it should accurately represent you, from your dedication to the fruits of your grit.
After all, that's who you are as an athlete. You've put the work in on the court, in the gym, and on the field. Make your online presence work for you the same way, by working with an agency that specializes in branding for athletes.
Athlete Branding Frustration
Have you ever felt embarrassed or frustrated with other brands? signs of branding frustrations include:
Don't let these frustrations prevent you from being able to build an athlete business
It's totally normal for you to need some help to up-channel to the next level. That's what your coaches have done for your entire career, and that's exactly what Creatitive can do for you too.
Through strong, consistent professional branding, we help you stand out, remain relevant, and support your value in the minds of both your current and potential fans. Your marketing also lets you cultivate fan awareness, athlete brand equity and loyalty and create strong and favorable associations for yourself. Partner with an athlete marketing agency and start leveraging your player brand power to maximize fan support in reaching your goals.
Athlete Branding is About Building a Legacy outside the Game
Become an industry magnet with on-target branding that reflects your identity as an athlete and brings you a more focused fanbase and targeted sponsorships.
It's time to leverage your fan base & turn your athlete brand into a profitable athlete business
Here's what you can get:
Professional Logo Design
Your player logo is often the first interaction that people have with your personal brand and it's how they remember it too. When you work with an athlete branding firm like us, we'll provide you with a logo that stands out and is authentic to your brand. You'll receive multiple iterations of your logo, unlimited revisions, and a finalized version you can show off your athlete identity to the world.
Unique Color Palettes, Fonts, & Patterns
Win over your audience with our playbook, elements that stand out from the crowd and steal their attention. We'll compose a package of eye-catching color palettes, fonts, and patterns that make your athlete brand identity distinct and unique.
Brand Guidelines
We maximize brand power by putting together a set of brand guidelines that explain all the details of how your brand works. These guidelines will help you keep things consistent as you create new content and marketing materials. Having brand guidelines means repeatedly exposing your target audience to visual branding, core messages, and other elements, which helps solidify brand recognition.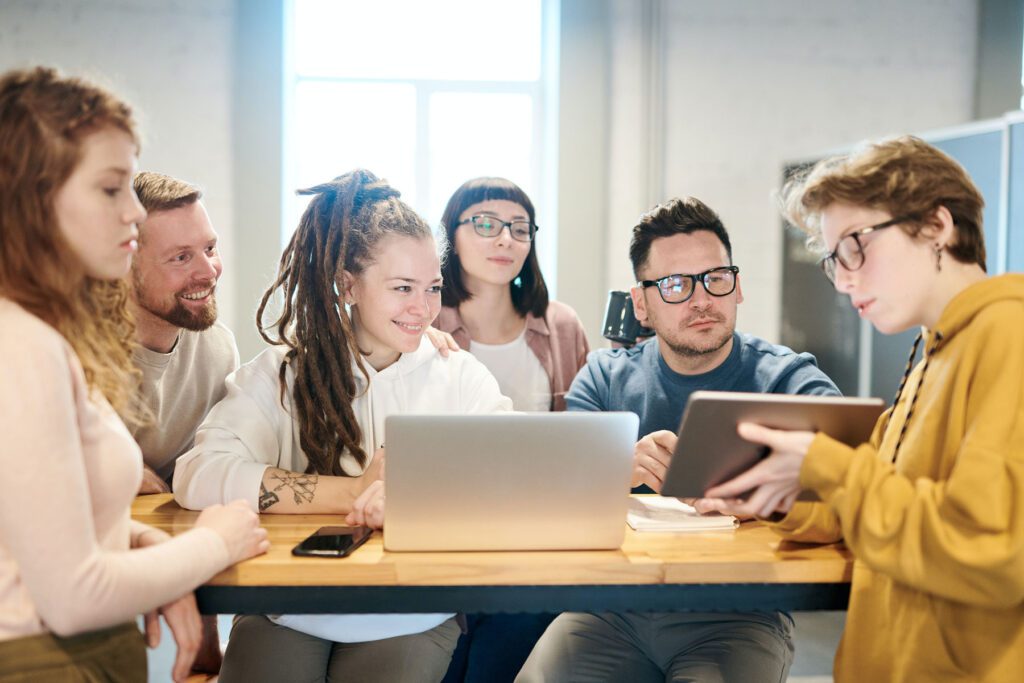 Designs For Marketing Collateral & Apparel:
since it helps keep messages clear and increases a player's memorability and recognition. We'll help you dominate the market by providing designs and content you can use for your print collateral, online presence, and apparel.
Logo files
Social headers and profile images
Apparel designs
Package designs
Web design mockups
Digital Marketing
You can have the most powerful athlete brand in the world, but if no one knows about it, then it's useless for your athletic business. After creating and finalizing your brand, the next step is to hire an athlete marketing agency to get your message out there. We'll create branded content for all your digital marketing needs, from emails to social graphics and implement a strategy for getting it in front of the right audience and the right opportunities.
Search Engine Optimization
When fans or possible sponsorships search for your name on Google, you don't want them to be directed to a random social media page of someone with the same name or of no value. We'll make sure your athlete webpage and profile is at the top of the results list with our profitable search engine optimization (SEO) services.
Content Marketing
Once your audience finally discovers your site, we'll make sure they stay with our athlete blogging services. Our blog content marketing team consists of skilled writers and editors who create valuable articles about your career and your sport. Whether you want a content piece written about your journey as an athlete or provide tips for up and coming stars, we'll help you get relevant messages across.
Social Media Management
Count on Creatitive to provide quality social media services for athletes. We'll make sure wherever your audience is, you are too. Our athlete social media management team will work closely with you to leverage your athlete branding identity with images and content to use across the ideal platforms for your brand. From sponsorships to crowdfunding campaigns, we will create work through your social platform, so you don't have to.
Website Design, Development & Ecommerce
We'll design and develop a website that allows you to highlight your career stats, build credibility towards your professional brand, and sell products online. Our athlete website design and development professionals will work closely with you to make sure your site reflects your brand properly. Your custom website will include unique content, compelling graphics, and will be search engine optimized to improve your online presence.

Ongoing Support & Consulting
Creatitive is here to help you every step of the way along your journey. Once your web development project is finalized, we will continue to provide our ongoing support as your needs change and evolve.
As a pro player it's more than a career it's an athlete business. leverage your free marketing in the game to help grow a profitable relevant business or grow value with sponsorships
Athlete branding case studies
Proven results on and off the field.
Let the experts at Creatitive help you develop you a pro athlete brand for your personal career or professional business
Branding athletes is what our agency does best and has accomplished successfully for years. Call us today to schedule your first branding and marketing consultation.
Athlete branding insights
Our leading athlete branding stories from across our knowledgebase