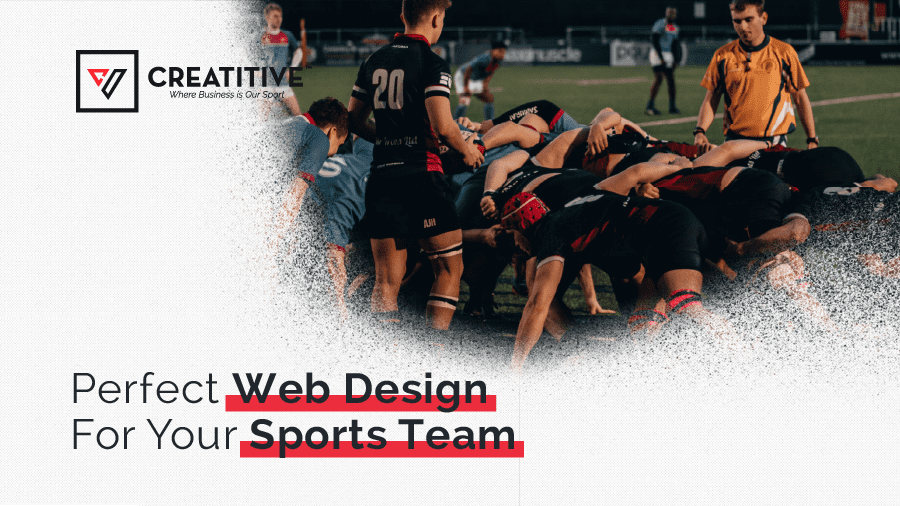 In today's digital age, it's not enough for sports teams to just train and work hard all day — they also have to gain the approval of the most important players, their fans. From well-established teams to rookie clubs, both kinds of groups keep their supporters updated through social media channels like Facebook, Twitter, or Instagram. They maintain their fanbase interested with the help of curated campaigns showcasing exclusive behind the scene matches.
But aside from the already paved road of social media management, what other paths can your newly established team take? Since almost everyone is on every social media platform possible today, where can you plant the seed of your brand? Nowhere else but on your sports club's official website!
A Responsive Website is Your Greatest Sports Marketing Tool
When it comes to learning about a brand, their website is the first thing that comes into the minds of consumers — contrary to popular belief. Though most people might say a brand's Facebook or Instagram has become the center of its digital marketing campaigns, websites maintain their reputation as a critical factor in establishing an online presence.
(Know more about the sports marketing definition.)
As a matter of fact, very few brands have realized the effect of their websites on their perceived credibility. So much so, that a lot of businesses have a hard time turning underperforming websites that actually increase their integrity and client acquisition.
But just how accurate is this? Well, for one, recent studies have revealed that it only takes about 50 milliseconds for users to come up with an opinion on your website. And the belief they immediately form decides whether they'll stay or leave it.
In retrospect, it really is a matter of choice. Any search query offers users multiple options on its search engine results pages and users easily pick which choice they think is better. The emergence of modern technology and the changing consumption habits of people only opened more doors to increase its importance.
So, how will your sports team tap into the idle power of their club website? Sports team web designs are the best place to start.
Having the perfect sports website design for your team is a must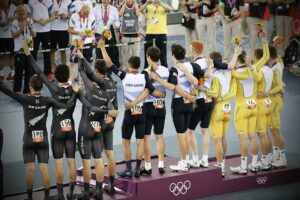 Website design carries so much importance aside from convincing aesthetics. As indicated earlier, your official website serves as the door to your supporters and even possible sponsors. Hence, it's only apt that your team ensures it features important elements of a well-designed website.
For one, your team website needs to be easy to navigate. Most internet users would prefer that they access the information they need easily, that's why good navigation matters most.
Sports fans should be able to easily find player statistics or the latest news through your navigation bar. It should also be simple and self-explanatory, taking into consideration that most of the attention span of users is short. If your users want to learn more about your team members, don't give them a hard time going through the entire thing just to get to know them better.
Another important factor to keep in mind is ensuring your sports website is mobile-friendly, not just visually appealing. Recent studies have revealed that 57% of internet users have said they don't suggest businesses with websites that aren't responsive. Nowadays, ensuring a team's website is fully responsive has become common practice as the kinds of devices used on browsing the internet grew.
If your design is not responsive, you automatically decrease the chances of your audience having a great user experience. Responsive design helps ensure your leads stay on your website longer. In addition to this, it works as your sales funnel. A website will be the central tool to know who to target for your email marketing. Using your content and blog, you will know the important customer details that you need.
Lastly, the best sports team websites feature great web designs! From color palettes that match the club or team's sigil to easy navigation, great sports team web designs ensure consistency and functionality.
If you're having a hard time coming up with unique ideas for your club's website, we've listed down the best sports team websites on the internet for some design inspiration!
Examples of Sports Websites that Just Work You Can Take Inspiration From
Lakes United Seagulls
The website of the well-known Australian Rugby team features an organized navigation bar that comes with a drop-down menu. It also offers a search option and provides easy access to other social media profiles. In addition to this, featured news and other articles can be easily seen upon entering the site.
All in all, Lakes United's web design carries a simple look coupled with proper visuals.
The German sports club made its website stand out by adding designs and animations into its consistent color palette engaging each visitor. The site also showcases a clear presentation of their previous games and upcoming ones on its homepage.
Visitors can also go to their shop and view some of the official merchandise up for sale. Not to mention that they also decided to offer a 10% discount for those who will sign up with their email addresses!
Like Borussia Dortmund, the football club made use of animated call-to-action buttons on its homepage to invite visitors in! The entire website itself is well organized and structured. The latest updates and tweets can easily be found including player information. Those who choose to shop won't have a hard time keeping track of how much they've spent as the total amount of their cart can easily be seen as well.
Why are Sports Websites Considered a Major Thing this 2022?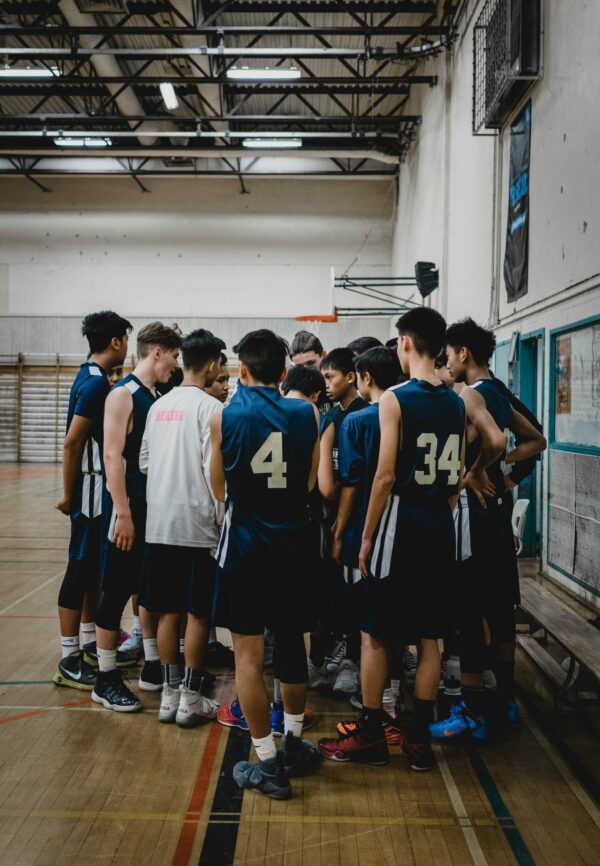 The web has actually come to be an essential part of our lives, and also people are utilizing it for practically everything nowadays, from studying, social media to home entertainment. It is easy to create a website nowadays. However, it is not wise to stop at a free website design for your sports clubs. Why should you go for a free web design that will be used in a hundred different sports websites, when you can have the best responsive web design for your needs done by an expert?
Why should you invest your efforts in starting a professional sports website? Well, those who are serious about building and promoting their sports clubs, companies, or teams will certainly have one of the most fulfilling times of their lives once the website goes online. But, here's what a sports website can do for you:
Sports website gives your sports organization credibility
The arrival of mobile phones and wireless modern technology has caused a world where a majority of sporting activities enthusiasts are utilizing the web to search for tools, groups, stats, and also other sports-related information.
Not only does having a website offer your sports team or organization trustworthiness; if it attains a high rank in the online search engine, it will generate good direct exposure for your company.
A well-designed internet site develops authenticity, but having one with a wonderful search engine ranking can produce you much more advantages than simply a great track record.
A website will help you get more sport clients
For those that are new to website style, it is best to consider an internet site as being a sales brochure as well as a communication platform. The difference is that it is readily available online to any individual that has a web link as well as intends to see it at any time of the day.
There is no need to publish or distribute anything, as well as not only does this save you money, yet it likewise makes it easy to upgrade the site with new details, such as forthcoming occasions, team data, or any kind of products you decide to promote. Due to the fact that it is so easy to gain access to, you can better facilitate with all the stakeholders in your company or area.
A sports website with well-maintained pages will rank better
Many smart site proprietors recognize that when properly maintained, websites resemble a glass of wine as they mature well. A sporting activities organization's site which has actually existed for 10 or 15 years, which is well looked after, will certainly be more respected than an all-new website that is just a year old.
The older site will normally have far better internet search engine positions, even more, website traffic, and also better recognition than a lot of new sites. Over time, the domain itself will boost in worth.
Some of the most beneficial internet sites in the world are those that were developed back in the 1990s at the dawn of the internet. Today, these domains alone deserve numerous thousands. If you succeed in maintaining your internet site, both its innate and extrinsic worth will certainly grow consistently.
A unique website will build your sports brand
When you have a sports website, you will certainly be establishing yourself to draw in brand-new opportunities to grow your brand. As an example, talented gamers can discover your sports company from your website and at some point join your team. You can also draw in funding for your organization by supplying advertisements on your website to potential enrollers, or thanking your existing enrollers on your web space.
If you want to be more popular, or if you want to look good. Remember that your sports website represents you and your organization. So make sure your website design has the perfect logo, proper color, theme, and content messaging that will be a fitness inspiration for everyone. Make sure people, athletes, clients, and sponsors will feel a personal connection with this website that you will create.
Let us work on your very own sports team web design today
The best sports team websites don't just drag and drop aesthetically pleasing designs. Instead, they make sure that their website is as useful as it is pretty. Should you need some help ensuring that your sports team's web design balances both factors, don't be afraid to ask for some assistance!