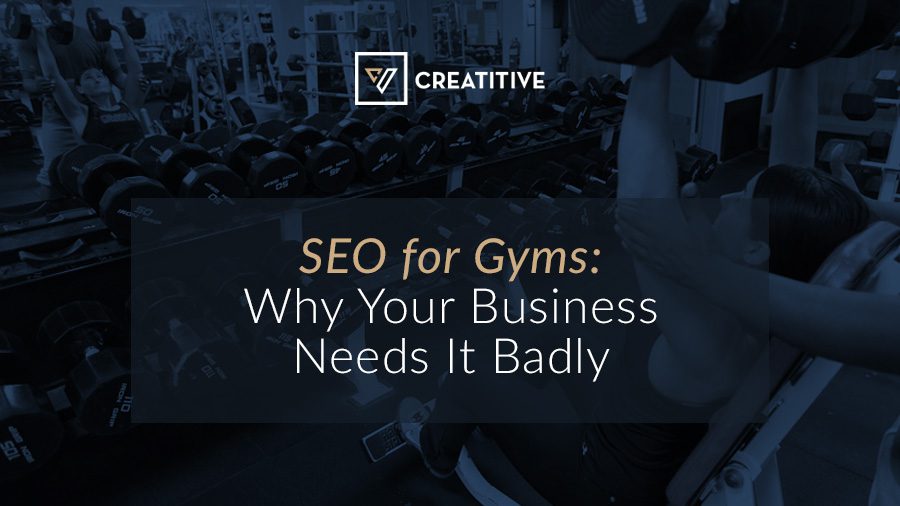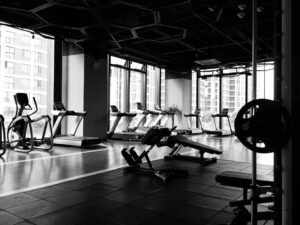 Search engine optimization (SEO) is one of the most misunderstood and misinterpreted terms in the world of marketing. SEO's unfair characterization as a kind of alchemy over the past decade has caused many otherwise savvy business people to devalue its importance as part of a good, solid marketing plan for small, mid-sized, and even large businesses. Many continue to ask why local SEO is important for businesses like a gym. Well, have you ever thought about what would happen if "I Google my business"? Search engines may or may not be in favor of you and other gyms in your locale.
This is extremely unfortunate because SEO for gyms is a very viable online marketing outlet that can bring your business more qualified leads and customers. Moreover, studies have shown that SEO can have a better ROI than traditional forms of marketing like TV and print ads. Like any other digital marketing method, local SEO for gyms isn't magic, but it provides businesses visibility, branding, web traffic, a high ROI, credibility, and insight into customer behavior.
Let's discuss each benefit of SEO for gyms.
SEO is Good for Business Visibility and Branding
When people search for your products and service pages, you obviously want to appear as high in the SERPs as possible, but the reasons for this are more than just because you want them to click through to your gym and fitness website. In fact, there is a certain amount of value in simply appearing in search engine results for terms and links directly related to your business.
For instance, most users don't just simply search once, click on some websites, and be done with it. Instead, they search, click on some websites, edit their search terms, search again, click on some websites, further hone their search terms, search again, and so on for a name, address, and phone number.
So what does this mean for your business online in the fitness industry? It means that if you can continually show in all these search engine results that you are gaining more and more mindshare with each potential customer and website visitors. SEO will help you make sure that your site is the first thing your target market sees. Chances are very good that they will eventually click through to your website, and since you continually displayed in all their search engine results, potential members will trust you that much more. Using on-page SEO, your site's visibility will significantly improve. This brings us to the next reason why digital marketing and SEO strategy is important for your fitness center business.
SEO for Gyms Provides Your Business Credibility
Searchers make mental notes of the rankings for the terms they enter into Google and other search engines. They may not consciously realize it, but they do. And in the minds of consumers, your ranking is a vote of confidence: "Google says this gym or small business is relevant, so that must be the case." Yes, today, Google has that authority. If you are thinking of "Let me Google my business, real quick." right now, you could, and let us know in the comments if Google deems your local gym worthy.
This may sound a bit far-fetched, but let's look at it like this: back in the golden age of the business listings and yellow pages, if you were looking for a plumber, did you feel more confident in calling the guy on the seventh page of the listings, or did you, like most people, start from the first page and work your way through? Your customers may not realize it, but high search engines rankings make you more credible in their eyes. If they search for "personal training for new members" and the Google search engine rankings deem your gym website to be reliable and credible, then potential members or target users would definitely click the link to get started.
Isn't this the dream of many gym owners? Well, local SEO for gyms is the key to get your business name and phone number on page one. On-page SEO will make sure that you build a reputable and trusted image in your community.
Another great thing that you could do with local SEO is to share useful blog posts with your target market. Today's gym-goers love to work with a fitness center that knows what they're doing. And one great approach to this is creating and sharing informative blog posts. Showcase your team's knowledge in fitness and health through these posts. Share them on your website and boost the traffic that goes your way.
SEO Campaign Brings Your Business Traffic
Sure, by itself, keyword research, website ranks and traffic are not going to make you any money. But would you rather set up your gym on a backstreet of your city or state? All those people walking around in Times Square day and night by themselves aren't going to make you any money, but chances are that quite a few of them will eventually click your title tags and links, find your phone number, and become your new members.
Just like Times Square, you still have to make your best effort to sell to your customers once they are on your website checking out your business profile, looking for personal training, but it's better to do fitness center business on a crowded street corner than it is to set up shop on a deserted island. Relevant keywords will help you find your people on the internet.
What's better is that local SEO services are usually a good deal more affordable than store leases in Times Square.
More importantly, the potential members coming to your fitness or gym site are almost all qualified leads – they were searching for local businesses like your fitness gym page when they found you, so they already have a need or interest in your products or services. This brings us to the next point.
An SEO Strategy Has One of the Best ROI in Advertising
SEO for gyms rewards fitness centers for their efforts at a higher rate than pretty much all traditional forms of offline advertising — the same can be said for almost all types of online
marketing. The reason for this is because SEO strategy is an inbound marketing strategy; that is, search engine optimization (SEO) allows you to market to people when they are looking for the products and services your business provides.
You aren't interrupting their favorite TV show, or taking up space on a page where they are reading a news article. Your business is showing up when they are looking for businesses, pages, and links like yours. You don't have to convince them they need your product or service; you just have to convince them that you are the right business to purchase from.
In other words, with search engine optimization (SEO) done by a professional local SEO service, half the battle is won before it even starts.
You no longer have to second guess every decision that you make regarding the strategy. With professionals on board, you're guaranteed to have a well-thought-out SEO strategy. Furthermore, SEO marketers will assist you in ensuring that you're making the most out of your investment.
SEO Gives You Unmatched Insight Into Your Customers
As aforementioned, SEO generates valuable traction. Google Analytics tracks this traffic. Google Analytics is an amazing tool. The data and metrics are valuable because they give you insight into your customers: how they use the search engines, how they browse, the language they use, the technology they use, the region they live in, the days they are most active, the times of day they are most active, you name it.
This is extremely valuable because search engine optimization (SEO) can help you make more informed decisions regarding your gym business and its strategies, both online and offline.
A Multi-Layered Approach for Better Results
If you've just created a new website for your gym business, it is unlikely to show up in the first page of the search results without putting in the effort. So, if ranking well on Google is essential to increase credibility and drive leads to your business, what should you do to get there? The key lies in optimizing your website for search engines, allowing it to become more mobile-friendly, social media relevant, and credible as deemed by Google. So, when people use search engines, your gym would show on top of the SEO results.
As a business, you care about leveraging the best practices of SEO to get relevant traction, inquiries, and sales. At the end of the day, Google and SEO best practices aim to increase your online presence, revenue, and profit.
Search engine optimization (SEO) can help your gym with these along with your digital marketing and social media rankings.
Why Should You Care About SEO and Organic Traffic?
People search for services, products, and things they need online. So when you get traffic on your website from such keyword research, this is specific, high-intent traffic. And that translates into having commercial intent – the willingness to buy what you are offering when they see your gym in search engines' results. As a result, you are expanding your capture net and your sales.
If you are among many gym business owners looking for digital marketing and gym SEO services you can count on, visit our website, and let Creatitive SEO experts help you with your fitness business needs today.
So, that the next time you think of "Let me Google my business", you would be satisfied with what you're going to witness.