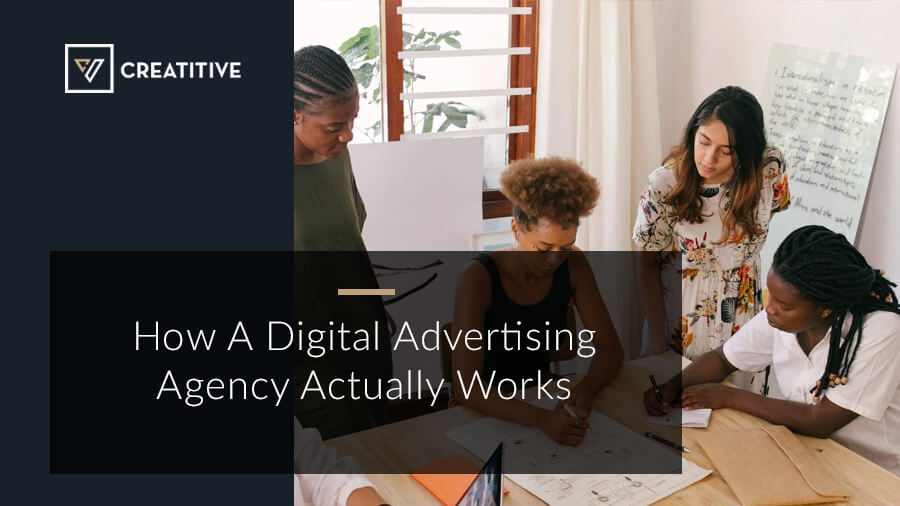 Businesses in any industry, not just sports, need a digital advertising agency, especially after a couple of years of challenges and hurdles.
Undoubtedly, modern technology has changed many things for many industries—and sports was one of them. While it may be true that the internet has been helpful for many markets, most of them will admit that its arrival has been disruptive. Some may have done well—even thriving—but some didn't.
The sports industry is one of the many other industries that thrived well with new tech. Marketers believe it's perfectly made for the newer type of marketing and promotion called digital advertising, including your social media marketing. Online advertising agencies love the highly visual nature of the sports industry, and within a short period, the two drives became great friends alongside digital marketing.
But to truly understand the relationship between the sports industry and digital advertising agencies, we must answer the question of what it is like to work with one of the best digital advertising agencies.
How Competitive Exactly are Digital Marketing companies Today?
As mentioned earlier, the sports industry is one of the several markets that thrived in digitalizing marketing strategies—and it's not just because of its visual nature.
Ten years ago, if we examine the history of digital marketing, even the idea that Twitter or Facebook could be used to market or advertise products would have been taunted. Social media presence is now one of the most powerful marketing tools out there, opening other marketing channels in the digital world.
No digital marketing strategy is complete without social media marketing since its sheer reach is unprecedented. Just imagine in a world with 7.8 billion people, 2.934 billion are using Facebook – the largest networking platform.
Platforms such as Instagram, Facebook, LinkedIn, and others, have helped active audience engagement and create strategies for brand awareness. Further, paid advertising on these platforms has paved the way for better sales and brand recognition. The evolution of social media also led to the emergence of a new breed of content creators – influencers who run social media campaigns and majorly contribute to social media marketing. These people have used social media tools to establish a name for themselves.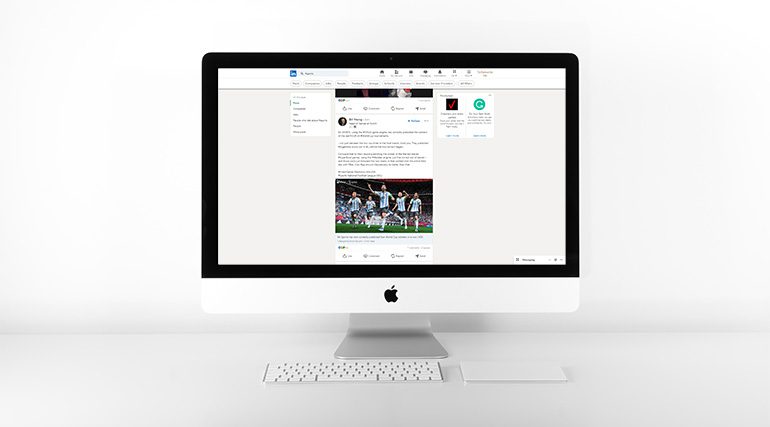 Additionally, content creation has become an art with the evolution of digital marketing, as it varies for every platform and every channel of a digital marketing strategy. You must constantly stay on your toes and updated about the latest marketing trends as everything changes quickly.
Now because the number of users is only going up each month, so is the content consumption. This is why content marketing has also progressed rapidly. From content to content marketing, it has been quite a journey.
While it may be true that online marketing and digital advertising, like Google Ads rely heavily on engaging visuals and moving content, they also revolve around engagement. Without it, the provoking imagery will go nowhere.
Sports marketers help athletes and other businesses reach their target audience and attract new customers almost anywhere on the internet, whether on search results or social media. And this is one of the main reasons they invest in online advertising and digital marketing.
Both fields of expertise help them reach their market and the general public in an effective way that produces leads. But how do online ad companies do it?
What are long-term and short-term advertising strategies?
The difference between long-term and short-term marketing strategies lies in the processes and goals involved. Your short-term marketing strategy will involve a different process and have different goals than your long-term marketing strategy, and vice versa.
Regarding short-term marketing strategy, your process will be limited to an event or a more petite time frame. This process could include efforts that temporarily boost profits and business or get more traffic. Your long-term marketing strategy will include processes and goals that will keep your business succeeding in the long haul. Short-term consist of-methods success will be short-lived without a long-term strategy.
Although long-term and short-term marketing strategies should be separate in their processes and goals, they will affect each other. For example, a successful short-term marketing strategy can influence a long-term marketing goal, and a successful long-term marketing strategy can help you meet short-term goals.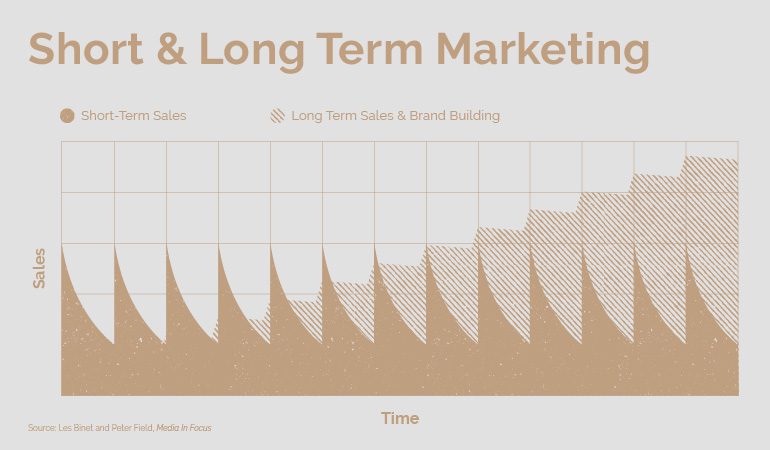 The best way to keep your marketing strategy and ROI focused is to have a long-term and short-term marketing strategy. Digital marketing agencies are experts in strategic marketing efforts and can help you establish parameters and goals to make your marketing worth the investment.
How does Online Advertising Work?
As previously mentioned, online advertising and digital marketing efforts can come from separate agencies, but often, some companies offer both. There are digital marketing agencies that excel at both strategic planning.
Full-time sports marketing companies or digital marketing brands also provide advertising services like graphic design, including print and promotional strategy and logo creation.
These agencies offer teams and sports brands the advantage of cohesive marketing campaigns. Not only will they be helping you develop strategies that align with your overall goals, but they'll also be the ones to implement these tactics.
Plan Successful Strategies
Without digital marketing plans and strategies, an organization will not be able to consistently and cohesively connect with constituents online, compromising sales and revenue projections. Digital marketing should integrate seamlessly across digital and analog channels for maximum impact.
Digital marketing strategies are what you need to make your business thrive. They enable you to create a clear and comprehensive plan for how you will reach your target audience, as well as build a direct relationship with them.
Creating a solid marketing plan is an essential part of planning for your destination's year-to-year growth. Writing such a plan should be a collaborative team effort, pooling your team's knowledge and resources to ensure everyone is on the same page and everyone's ideas are heard. Breaking the plan into actionable steps can help a large document seem more approachable.
Check Out Your Competition
Marketers would consider the brand's target audience with your goals and plans. It must be remembered that a great campaign relies on proper research into its target market. For instance, researchers would focus their studies on the existing market and their behavior.
They would explore the changes that have occurred over the recent months while looking into the prediction of professionals or their colleagues. Digital marketing is not simply selling your services; it must come from substantial studies beforehand.
Another critical point is to look into their client and their respective competitor's position in the market using search engine optimization tactics.
They will look into the existing advertisements of the competitor to see what they can do and what they can't. This is essential for digital marketing agencies because it allows them to develop ideas that are essentially out of the box compared to the client's competition.
Remember that in social media advertising, the best digital marketing agencies always check out the competition before anything else.
Analyze and Do SWOT
Before any ad campaign becomes its successful counterpart, it starts with analysis. Marketers would meet with their clients to analyze the team and their brand. They examine the strengths, weaknesses, opportunities, and possible threats.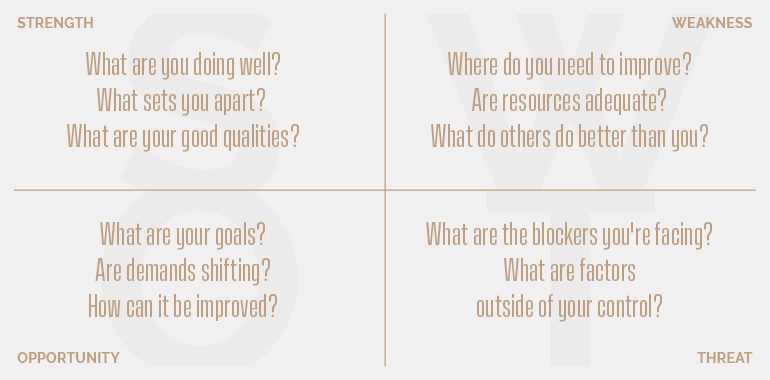 This is commonly called the SWOT Analysis. Aside from studying the overall strengths of the brand, this is where sports marketers also discuss the brand's relationship with its target audience and financial capabilities.
This step is essential as it sets the foundation of your entire campaign and gives you a good idea of how to set things up correctly. Hence, you will need the guidance and expertise of digital marketing services.
Furthermore, learning about the threats your competition poses to your chosen digital marketing agencies also gives you an idea of the steps the brand can take to have a competitive advantage. Remember that even with social media marketing campaigns, you must formulate a concrete foundation for your plans before anything else.
On the other hand, a thorough discussion of the brand's weaknesses can help clients discover the opportunities it has for future development and growth. Once you do this, you can now set your campaign's goals.
Set Concrete Goals and KPIs
After gathering enough data from your analysis, you can start setting the campaign's goals. Sports marketers would then ask the client what they hope to achieve with the campaign. Do they want to increase brand awareness? Or expand lead generation? Working with the best digital marketing companies will help you practice setting concrete goals and KPIs.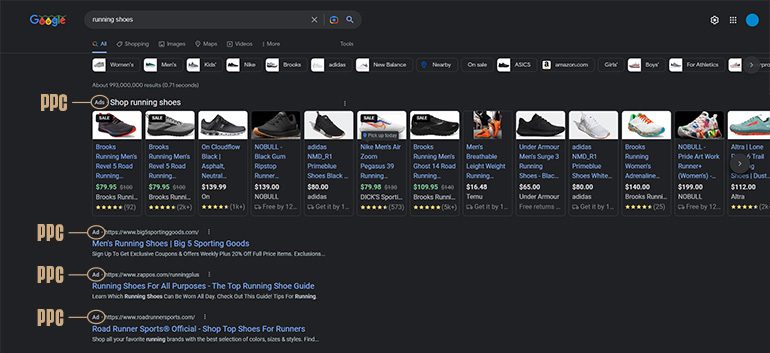 They would encourage their clients to answer questions of such nature truthfully, and afterward, they'll start looking into the target market.
Apply & Execute Strategies
A tactical marketing plan is an actionable marketing plan. These are the tasks; the detailed action plan includes timing and details of all significant steps. Tactics include collateral, digital marketing, social media, websites, public relations, and trade shows.
Other tactics include conferences, email marketing, word of mouth, direct sales, and lead generation. These are all the things that digital marketing services will do to accomplish your objectives. This section includes a tactical implementation strategy and/or timeline.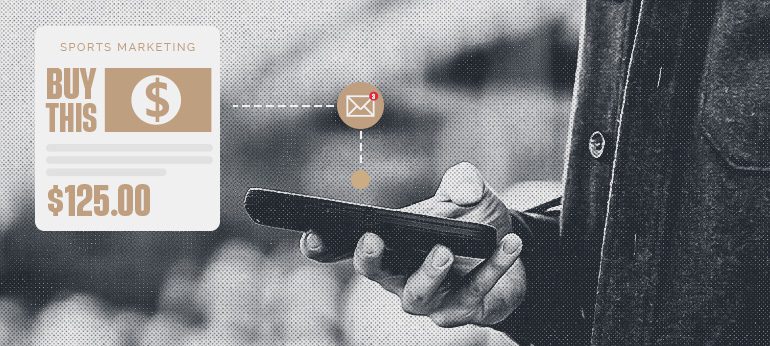 Know Your Target Market
This step is not necessarily just for brands yet to figure out their target market. Marketers also adhere to this step in identifying the people they want to reach with the campaign. Knowing the kind of people their clients want to reach helps them develop online digital advertising appealing to them.
For example, if their client is an all-female football team, their advertisements would focus on empowering female athletes to break barriers. The overall design and the copy of the advertisements they will produce will be based on what works and doesn't for the team's target audience.
Depending on the client's industry and niche, there are thousands of essential questions marketers would ask them. It is what digital advertising is all about.
For instance, they would ask which demographic group the campaign is for. Where do they live? And what are their relationships with the competitors? These are a few questions digital marketing services will help you to figure out.
The list could go on but what matters most is that the client identifies their people—the audience that suits their goals.
Choose Your Platform
The beauty of online advertisement is that it can be implemented almost everywhere on the internet. From Facebook ads down to Pay-per-click ads and paid search, online ad agencies have the power to put their client's brand almost everywhere.
But aside from designing advertisements appropriate for each respective channel, deciding which platform you'll use will heavily depend on the data that you have on your target audience. For instance, if a sports team's chosen audience spends most of their time scrolling through Twitter and other social media platforms, it would be best to devise a campaign appropriate for that channel. A digital marketing agency based on will come in.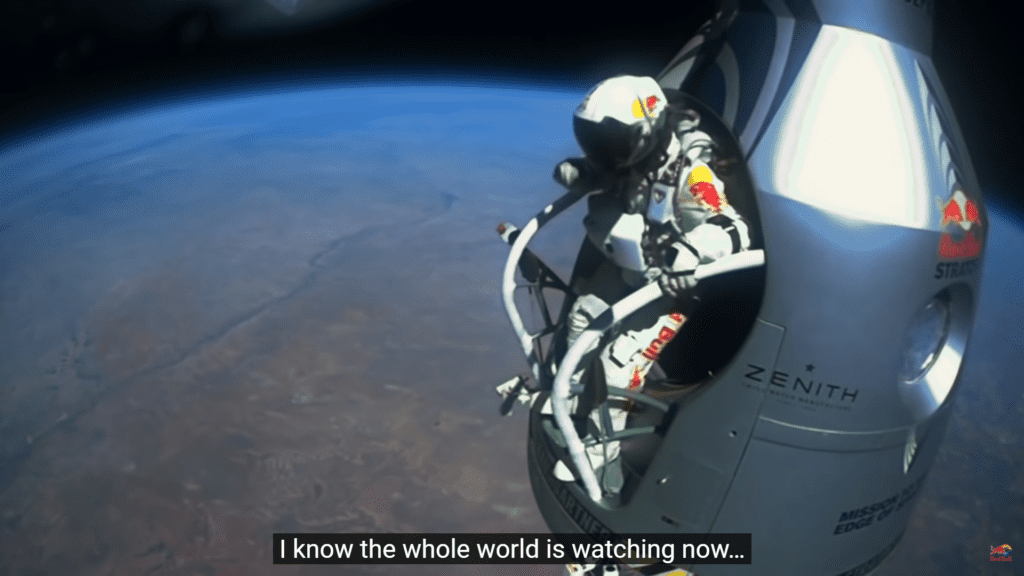 This is all so important with social media advertising. If you want to promote brand awareness, you ought to find the best platforms to do so with the help of your digital marketing company partner.
Furthermore, some sports brands extend their online digital ads to websites and blogs. Search engine optimization or SEO (search engine optimization)plays a significant role in today's digital marketing strategies, sports marketers can easily explain the tactic to their clients should they show interest in it.
What matters is that once the client picks their platform, the campaign should focus most of its efforts there.
Brainstorm More Ideas
Once the sports marketers have gathered all the information they need, that's when they'll start brainstorming ideas for creative online advertisements. Your web development and design should also be included because they know exactly what search engines want.
They will take at least three to five sketches and start working on banners, flyers, brochures, and even logos. The creative team will make rough samples of their ideas and maybe show them to some of the target audience for some initial reactions.
They will then give input to digital marketing and start adjusting the initial designs they have made.
Afterward, implementation will start. The marketers will overview the entire execution step of the campaign and start taking down numbers.
Analyze Data Regularly
In a like fashion, the campaign would also end in analysis. The best digital marketing agency would gather the data they have during the implementation of the sports marketing campaign and start quantifying results.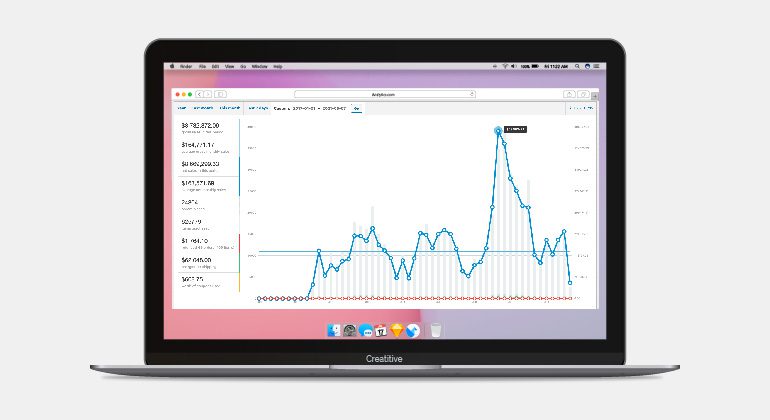 There is also the matter of your social media marketing stats, Google ads, and other search engine optimization efforts to be monitored and analyzed regularly. Remember that you do not have to do these things yourself, get the help of a digital marketing company to help you out.
This matters because it will determine whether your joint efforts were successful. Furthermore, the data your digital advertising agency will deliver will be of great use to you for future campaigns.
Why should I choose a digital advertising agency over a traditional one?
Because their budgets can only support one type of marketing, not both, many small businesses find it challenging to choose which to utilize. Which marketing strategy will provide me with the most value for my money? Is one of the difficult questions that must be taken.
How can I tell whether my marketing is effective? To help define the words, a straightforward illustration of conventional marketing is using print ads in newspapers and magazines. Flyers placed in mailboxes, radio and TV advertising, and billboards are more examples.
However, digital marketing is used when a company spends money on website development and marketing the brand name through various social media platforms like Facebook, Twitter, and YouTube.
How do Marketing Gurus work?
A guru is someone who provides followers with motivational resources. Furthermore, a guru is someone who has excelled in their field of specialization to a point where they are respected and held in great esteem within their respective sectors.
Accordingly, a guru is a recognized expert who has invested a lot of time and effort to gain the experience that makes them a motivator and a leader. Marketing gurus are outstanding innovators and authorities in their industries.
The gurus who inspire others to follow in their footsteps are digital marketers that have found success and amassed a following based on their platform, counsel, or leadership creation abilities. A marketing guru often has a significant online presence, including a blog and website, enabling them to communicate with their followers and share their knowledge and insights.
The Value of Paying Attention to Marketing gurus
You need to focus on more than just marketing experts. You still need to invest the time and effort to educate yourself on various concepts, industry best practices, and technological breakthroughs in digital marketing. But a top-notch marketing specialist will direct you toward success and support your growth.
The counsel and direction of marketing gurus carry a little more weight than that of individuals who haven't established themselves as experts in their profession since they may lend a feeling of authority to their comments. Marketing experts lead us by assisting us in acquiring new knowledge and abilities. Listening to a marketing genius, you can learn a lot about digital marketing and receive valuable tips, knowledge, and experience.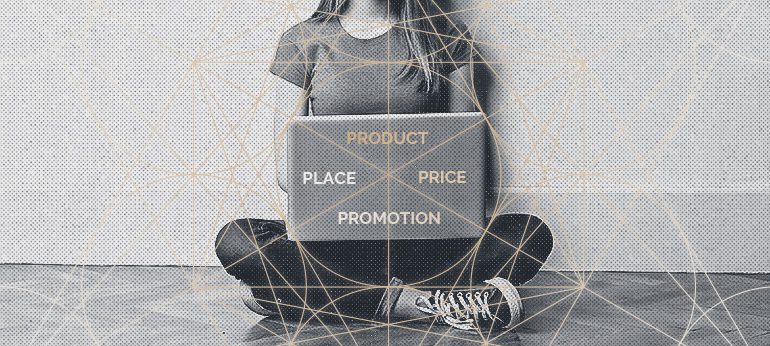 They can assist you in learning new knowledge, comprehending strategies or fashions, and gaining insight into your leadership style.
To ensure you get the most out of following a marketing guru, it's essential to identify the perfect one for your leadership style and areas of need.
Top Advantages of Working With Digital Advertising Agencies
The primary benefit of digital marketing is the cost-effective and measurable way a specific audience can be addressed. Brand loyalty and online sales will increase, among other benefits of digital marketing.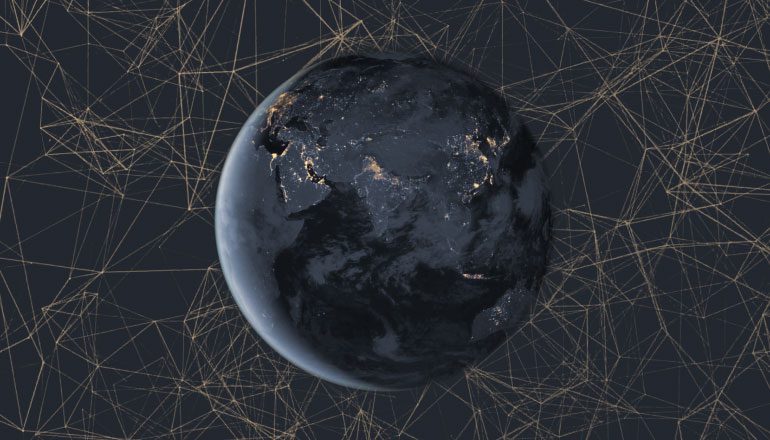 Among the advantages of digital marketing are:
Global reach
For a minimal investment, a website may help you discover new markets and conduct business internationally. It brings your brand's attention with the increase in its target audience and increase in sales.
Less expensive
Compared to traditional marketing strategies, a well-planned and well-targeted digital marketing campaign can reach relevant clients for significantly less money.
Results that can be tracked and measured
Determining the success of your online marketing effort is made simpler by using web analytics and other online meter tools. You can learn in-depth details about how visitors interact with your website or react to your advertising.
Personalization
Personalization enables you to welcome site visitors with pertinent offers if your customer database is connected to your website. You can better define your consumer profile and market to them as they make more purchases from you.
Openness
by participating in social media and using it wisely, you can develop client loyalty and establish a reputation for being approachable.
Using content marketing strategies
Using content marketing strategies and social currency, digital marketing enables you to develop compelling campaigns. These materials (pictures, movies, and articles) have the potential to become viral and gain social currency.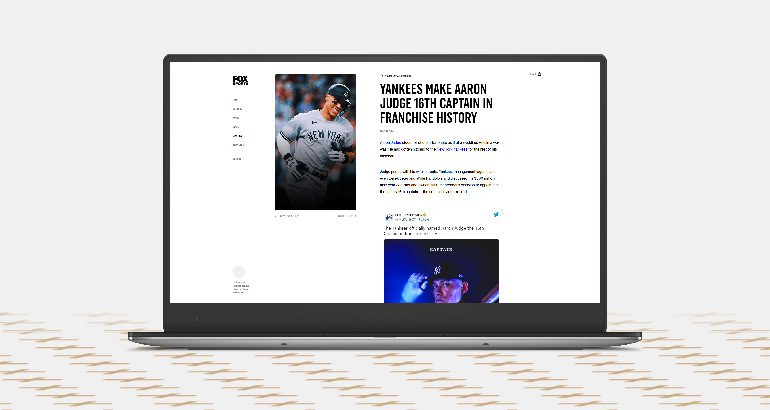 Two Peas in A Pod: Digital Marketing & Ad Agencies
It's almost rare, albeit nearly impossible, to discuss digital advertising companies without mentioning its sibling, the digital marketing agency. Businesses often confuse both types of promotion, but marketers use them interchangeably.
In its simplest form, the best digital advertising agencies help the best digital advertising agencies implement the marketing strategy they have developed for small businesses. For example, the ad digital agency will be the one to execute the display ads like Facebook advertisements of one brand, depending on the brief of a digital marketing firm.
They may also be tasked to lead the video production efforts of the said campaign, while its digital marketing counterpart would be in charge of internet marketing strategies like social media marketing and SEO company services.
Most sports teams and apparel brands come hand in hand-they, they even come in one form in specific settings. New companies that are still a bit clueless about how to market their products and increase lead generation seek the advice of the best digital marketing agencies.
The digital marketing agency would then be the ones to approach online ad agencies for some help in implementing and executing the strategy they have developed for the clients.
Both online advertising and digital marketing may have different fields of expertise, but both digital agencies have one goal; to help businesses expand their reach.
Don't Fall Behind Your Competitors with Outdated Marketing & Advertising Strategies
Have more time to focus on what you do best. So, suppose these are all put in the hands of the top digital marketing agencies in your area. In that case, you can spend your resources where you perform best in product development, testing, or selling your products or services. While you do this, our digital marketing agency will get the word out about your services to the right people at the right time and with the right message.
The digital advertising agency will help you reach qualified sales leads, drive more organic traffic to your online store or website, and ensure that when people do come to your web store or site, they will be able to obtain what they desire quickly and easily through a well-designed user interface, optimized content, and more.
Both online advertising agencies and digital marketing companies have grown to be great friends of businesses and athletes in the sports industry. Not only do they come up with exceptionally curated advertisements, but they also care greatly for their clients.
Conclusion
A digital marketing company keeps business goals in line with business growth with your online tactics and concentrates on maximizing your investment. It provides growth analyses and keeps you updated with qualified leads on the initiatives' effects on your company's bottom line.
We guarantee that these acts can be measured. If you need help understanding digital advertising or are confused with paid media, don't worry. We at Creatitive are here to help you achieve your business outcomes and bring organic traffic.