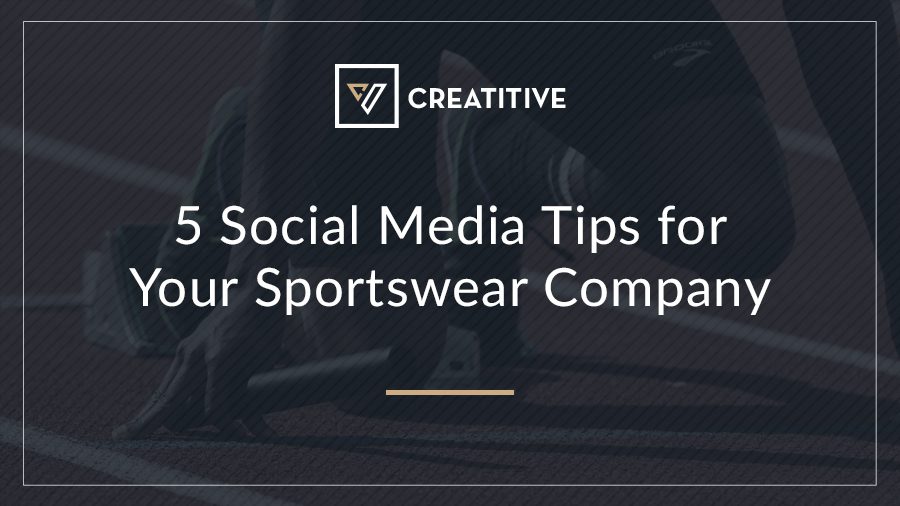 Growing a sportswear company is an exciting process and if you've already developed a website, you're off to a great start. But you're going to need far more than a well-designed website to get your products in front of people. You need to start thinking about building a solid social media presence. If you're not on social media, you're missing out on advertising and networking opportunities every day. Getting started can feel daunting, even for the biggest athletic sportswear companies. Here are a few tips to help you get established on social media quickly and efficiently.
1. Keep Your Branding Consistent
All successful athletic sportswear companies have a clearly defined brand. This includes a mission statement, company values, and clearly outlined goals that will help you grow your company for years to come. Without that brand, you're going to have a hard time marketing to your target customers.
If you're starting with a blank slate, work with a branding agency to help dial in the things you want to convey with your company. Once you have a clearly defined brand, keep that representation consistent across all social media platforms that you use. Remember, social media is a way to share your products with consumers. Make sure every post, picture, video, and interaction you have reflects who your company is.
2. Leverage Influencers
Social media influencers are a wonderful way to increase your brand's visibility and get your sportswear company logo out in front of more people. Influencers are people with a very large following and when you partner with them, you're effectively asking them to advertise your products to their audience.
The key is finding influencers that will benefit most from your products and can advertise in a way that seems natural. The more natural the fit is, the more tempted their followers will be to support your company. Think of it this way: people often turn to influencers for guidance on which brands to support and which items to buy.
When you partner with an influencer, you're reaching a broader audience than you could on your own. But if the influencer has to force the relationship and can't advertise your products organically, their followers won't be driven to buy your products.
3. Create Actionable Content
Social media platforms allow you to share content with your followers as well as run advertisements to attract new customers. Just make sure that content is creative, original, and interesting to your target market.
The content you share can be anything from blog posts to images. But whatever you post should be tailored to your target customers. It should encourage them to take action (buy your products) and interact with your content. The top sportswear companies create content that inspires discussion in the comments. The posts also get shared and liked by their fans, further increasing the reach of their brand.
When done correctly, you'll steadily increase the number of people who recognize your sportswear company logo without increasing your ad budget. You don't have to do this on your own. You can partner with an expert and let them handle your content creation needs.
4. Don't Be Afraid of Paid Ads
Organic traffic is always better, but sometimes you'll need a little extra boost to give your brand the visibility it deserves. Paid advertisements on social media platforms are a great and fast way to get new traffic.
Use those paid ads on your social media platforms to increase your exposure. Just make sure the ads reflect your brand and your values. If you're not sure where to start, work with a PPC and social media strategist to develop a solid campaign. Remember, you don't have to advertise specific products. You can advertise your brand, a certain piece of content that you saw good engagement with, or even a giveaway.
The type of campaign you launch will largely depend on your goals and what you want to get out of the campaign in the first place. Make sure you understand your goals before you post your first ad and you'll attract the types of customers you want.
5. Respond to Customers
Social media gives your sportswear company a place to interact with both current and future customers even if you don't have a brick-and-mortar store. Use this to your advantage. Respond to their comments, answer their questions, and show them how much you value their support.
When your customers know that you care enough to interact with them, it will make your brand stand out from the crowd of other top sportswear companies both on and off the platform.
Social Media Is Key in Creating Long-Term Success
You want to develop your sportswear company so it can withstand the test of time. Having an active social media presence will help you stay relevant for years to come. Schedule a consultation with our social media management team and see how easy it is to take your brand to the next level.