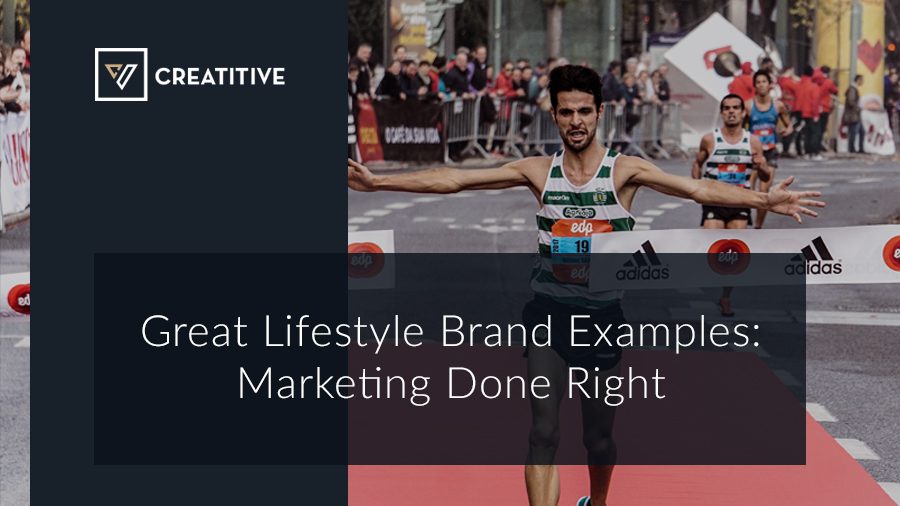 Great marketers have said that you must sell more than just a product or service for lifestyle brands to survive in the ever-changing market. Experts have suggested that exceeding expectations is a fool-proof way of cementing a spot in the market. While some keep a mental note of this in mind, others go above and beyond the advice.
With this in mind, lifestyle brands were created. A lifestyle brand is academically defined as a manufacturer marketing itself — and whatever they are selling — as an embodiment of the interests and beliefs of a group or a subculture. Instead of just relying on the products or services themselves, they are selling the idea of improving the consumers' way of life. And over the recent years, experts have called the process lifestyle branding.
For instance, Marks and Spencer have convinced their consumers to achieve a better quality of living upon buying their products because of their identity for a luxury lifestyle. In another case, Adidas' marketing strategies on sporting goods revolved around connecting athletes and everyday individuals.
As mentioned earlier, this generation of customers is after the experience manufacturers can give them. Successful lifestyle brands market themselves to share the same identity and ideologies as their consumers to form deeper connections with each individual.
Though we've seen a rise in successful lifestyle brands, top brands have become great brand lifestyle examples of how one company can build an empire around identity and ideology.
The 101 on the Best Lifestyle Brands and Why They're Influential
First, let us talk about lifestyle brands. Creating a lifestyle brand means you're making a way of life associated with your existing brand.
Today, the average target market is sick and tired of traditional ads they see on social media channels. The average person doesn't want to be sold by their favorite brands. Hard selling is often seen as something terrible. People like to relate to their favorite brands. They want an incredible experience that motivates them to purchase the products and services. No organization inspires customer loyalty better than lifestyle brands. These lifestyle brands earn their customers by giving them more than just a mere product and the lifestyle their consumers all want.
Lifestyle branding is effective because they produce a deep understanding of their target market's objectives. These lifestyle brands understand the experiences that their audience wants. Successful lifestyle brands do not just compile their consumer data into a buyer persona and begin to throw up content. They decode every aspect of their consumer behavior until they know everything.
You could never really call a label a lifestyle brand if it never touched its consumers' lifestyle with its product or service. Successful lifestyle brands all have a brand strategy that promotes brand identity, builds a community amongst the consumers and customers, and empowers people through solid company values. These all serve as a powerful emotional connection of people all over the industry and world.
Among the several lifestyle brand examples that have cultivated communities and ideologies, such as energy drinks like Red Bull, a few stood out the most. Not just because they can sell great experiences to their target audience, but because they have marketed themselves as something entirely different from a lifestyle brand.
The Most Successful Lifestyle Brands to Inspire and Imitate
Marketers had traced lifestyle brands back to the 80s when lifestyles like surfing and skateboarding propelled new styles and products. They created communities and a sense of belonging that people craved. And these lifestyle brand examples worked hard to make these individuals feel like their way of life was meaningful. Now that the Internet has made communication so much easier, culture can spread quickly, and lifestyle brands can create desire and demand even easier.
Let's explore excellent examples of lifestyle brand examples that have changed the game.
Nike & Their Sports Fanbase
It's no secret that Nike's marketing strategies have exceeded selling shoes or sportswear. The biggest brand had its consumers investing in a lifestyle that's just like their favorite athletes.
Being one of the biggest lifestyle brands in the market, Nike has successfully connected several targeted audiences—from professional athletes to individuals—who want to improve their health, wellness, and style. This brand will always be notable on the list of the top lifestyle brands because of what it is today.
Its effective digital marketing campaigns and brand strategy make it a really successful lifestyle brand. And despite Nike being a sportswear-lifestyle giant, the brand continues to go above and beyond traditional lifestyle brand marketing.
For one, it continues to cultivate meaningful stories and taglines that evoke particular feelings. Each campaign tells the story of a hero who overcomes hardships with the help of their products. In like manner, their slogan "Just Do It" inspires its consumers to ignore their enemies telling them they can't. The brand invests much of its brand strategy in emotional connection.
Furthermore, Nike has harnessed several other channels as part of its overall lifestyle brand marketing campaign. As an illustration, its Air Jordan campaign joined forces with Facebook Messenger bot and AI platform Snaps to allow their target audience access to a unique connection with the product.
Though it has cemented itself as the number one lifestyle brand, Nike continues to beat itself in great campaigns. As an example of a great brand, Nike motivates people with their athlete apparel and emotional level branding that targets the consumer's way of life. Nike helps people, and even an average person, feel a particular kind of motivation and drive.
Lululemon & Their Community
The yoga pants innovator did what most marketers identified as miraculous; it was able to earn a significant market share in an industry dominated by giants such as Adidas, Under Armour, and Nike. Its digital sales played an essential role in its earnings, with e-commerce sales reaching 60% compared to its previous 44%.
Their COO, Stuart Haselden, has claimed that the strength of their lifestyle brand is its continuous focus on product innovation, digital acceleration, and investment in their people. What made the newcomer stand out was its loyal customers. Aside from promoting a healthy lifestyle, the brand cultivated a cult-like community of active enthusiasts searching for premium quality yoga wear.
But how did a new lifestyle brand like Lululemon Athletica earn such a strong position in a saturated market? They invested in their identity and their people.
Lululemon made sure their customers felt connected with the brand through their social media accounts, especially on Twitter! The brand's replies are filled with encouraging messages to devoted customers. Though they had at least a million followers, they committed to replying to as many fans as possible.
These small interactions inspire individuals to continue their journey towards wellness and mindfulness. The brand further emphasizes curating customer experience-based events.
For instance, they offer a wide variety of fitness and health events. Additionally, Lululemon started to house several fitness studios that feature fuel bars and the chance to try out some of their gears for different customers.
The brand has gained a massive following due to its commitment to wellness and fitness.
Urban Outfitters & Their People
Established in 1970, Urban Outfitters set its eyes on a specific shopper: young and alternative. Aside from offering stylish and slightly edgy clothes, the brand also started to sell other lifestyle products like records and home decor.
When their following picked up, they decided to embrace the idea of being one of the leading lifestyle brands by kickstarting blog posts that covered brand new music, in-store events, and even exclusive look into making their famous look books.
However, UO excelled in its lifestyle branding through its SMM on Instagram compared to content marketing. The brand keeps its community engaged through omnichannel retention programs like reward programs through UORewards and their social media accounts. Similarly, Urban Outfitters try their best to reply to most of their customers.
Despite the controversies it has gone through due to some questionable products, UO is still at the top of its game among today's lifestyle brands, thanks to its lifestyle brand marketing.
Red Bull & Their Players
A lifestyle brand marketing team is at Red Bull's success center. Functioning very differently from traditional lifestyle brands and few companies, Red Bull has a foot-in-the-door strategy with almost all of their target markets, dominating everything from world-class sports teams to TV channels.
Before, it was branded as a mere energy drink. However, despite being up against the odds, Red Bull became a blend of caffeine, sugar, vitamins, and taurine. This brand strategy quickly gained fame and traction. Shortly after, Red Bull did sponsor an event that set the tone of the company's brand strategy for decades to come.
Red Bull became a way of life for many athletes and even regular people, which is lifestyle branding at its finest.
Their tagline can successfully define red Bull, "Red Bull gives you wings." Their slogan establishes the brand's image as adventurous, strong, laser focus, and most importantly, adrenaline. It encapsulated the point with its lifestyle branding. Even before the advent of social media, Red Bull permanently etched into the minds of millions of people's ads.
The North Face & Their Hikers
The North Face is often associated with physical activities such as hiking and trekking, and then later on developed into a traveling lifestyle. This reason alone is why The North Face is one of the best examples of lifestyle brands out there.
The North Face is the world's prominent premium expedition brand name, committed to altering the place we are living in. The North Face develops lasting designs and campaigns that assist consumers in decreasing their carbon footprint, enabling future generations to experience and take pleasure in the outdoors. Adrenaline junkies in today's world know how this brand is their go-to brand before any adventure.
The North Face is also taking a new strategy with its latest advertising press by redefining its journey-related story and pressing the limits of the expedition past its roots. By featuring artists, lobbyists, and professional athletes, the brand name is likely to expand its consumer base.
The varied cast could likewise assist The North Face's ratings with younger customers, who are most loyal to brands that advertise diversity and help them live up to their identities.
Additionally, the brand is also going for younger audiences with its interactive pop-up occasions, dropping tips for travelers, and distinct experiences that can assist build buzz in social media.
These strategies could boost the feelings of FOMO that millennials and also Gen Zers are consistently experiencing, as these two generations delight in breaking the standards as well as trying out new experiences. These consumers likewise value experiential advertising and marketing because they can be involved with brand names in authentic ways.
By providing new examples of lifestyle to new audiences, The North Face's unique selling point became the adventurous spirit and values that it is promoting more than its products or services. This is the main point of lifestyle branding and identity.
What You Need For Future Marketing Campaigns
Creating a lifestyle brand in itself is a complex process. Growing your community within your target market could take a while, and marketing yourself as a newcomer in an ever-changing market can be pretty tricky. Other brands all strive to be athletic apparel with famous athlete teams as ambassadors, knowing this is what the audience craves.
If any of the mentioned successful lifestyle brands teaches us one thing about products and apparel marketing, it's consistency. All aforementioned lifestyle brands in fashion have illustrated consistent storytelling in their respective digital marketing campaigns. Even Coca-Cola and Pepsi have set soda trends and soda habits that people have applied with their most-buying decisions. Most people associate their brands with soda drinks themselves.
Remember that emotions are a big selling point for lifestyle brands and their lifestyle branding. Should you choose to venture out on content marketing or digital marketing, your voice should be consistent.