Brand identity is paramount for establishing your identity and how your customers relate to you. The countenance and feel of your successful business branding, from your logo and typography to the packaging and customer experience style you choose, can both attract and influence those coveted customers and clients.
This mandates deep thinking, a team with solid communication and design skills, and an intimate acquaintance of who you are, what you do, and how you want to present your brand to the world.
A trait or group of features that set one company apart from another is known as a brand. Typically, a brand comprises a name, tagline, logo or symbol, design, consistent brand voice, and other vital elements.
When creating a brand identity, you must pick the correct visual elements and content to represent your brand and maintain a consistent style and technique to sustain your business brand.
What is a Brand Identity?
Your well-defined brand identity is the unique "personality" of your business. That's how you paint a good picture of your company's philosophy, goals, and unique selling point (USP) and show it to the world.
Brand's identity is how you create that essential connection with your target audience, what people will buy – how you win new customers, re-engage with existing customers, and turn shoppers one-on-one—lifetime brand ambassadors.
But it takes time for a company to establish a solid identity. Instead, it is meticulously developed and promoted using brand strategy. A brand strategy allows you to stand out from the competition and have a deeper understanding of your brand purpose.
What are Brand Guidelines?
Brand Guidelines are clearly stated regulations and expectations that specify how your company's name should be presented to the public. Brand guidelines enable companies to maintain consistency while showcasing who they are, what they do, and what they stand for. Imagine it as a brand "rulebook" that unifies the overall aesthetic of your company.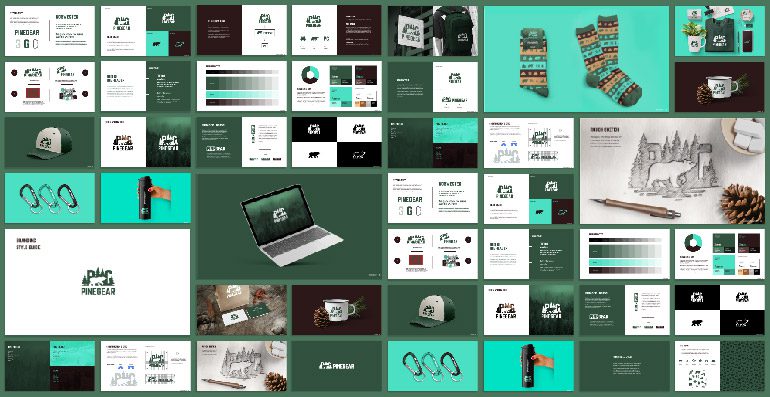 Why is Brand Identity so important?
An effective Brand Identity can motivate customers and foster greater brand loyalty since it embodies practically everything your company is and does. Therefore, brand identity is essential to the future of your company.
The apparent advantage of having a distinct brand identity is that it creates strong bonds with clients who are more inclined to buy from you again than just once. There could be 15 companies selling the same product on a retail shelf. Customers are more likely to prefer one brand over another when they can easily recognize it, thanks to brand identification.
Customers remember a strong brand when they return to the store to hunt for a specific item. It is more than simply Coke. A Coca-Cola. Because of how well-known their brand is, rivals frequently attempt to steal customers by using packaging and its logo design with the same red and white color scheme.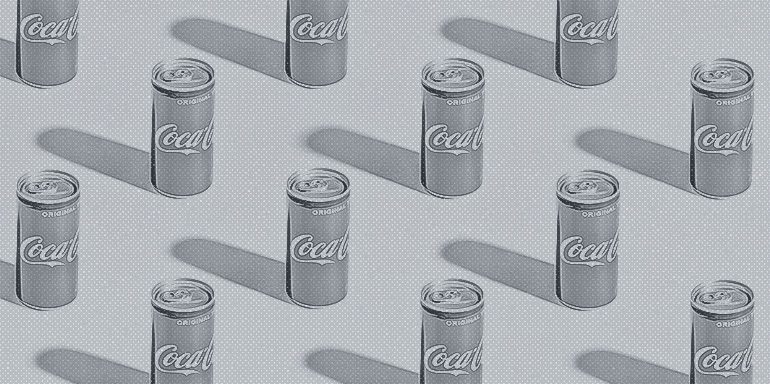 Here are the critical elements of a great brand identity and why you must create them.
The "Face" of Your Business
Your company's "face" is represented by your brand's logo. However, that face should be more than just visually appealing or intriguing; a logo also contributes associatively to brand identification. The target audience is informed that [this image] represents [your company's name].
Credibility and Trust
A distinct brand identity gives your goods more excellent recall value and increases your brand's authority in the marketplace, increasing potential customers.
A brand builds credibility among its rivals and customer trust by establishing a face and keeping that face constant throughout time, earning customer loyalty.
Generating New Customers and Delighting Existing Ones
People who agree with your brand's offers are drawn to it by a strong brand identity with a face, trust, and mission. However, once they start using the product, that same brand identity makes them feel like they belong. A good product attracts customers and the target audience, but a strong brand wins over devotees.
It will take effort if you want your company to develop a recognizable and adored brand identity. The actions listed below will assist you in creating a brand identity. They are easy to follow, but it might be challenging to put them into practice.
What is the need to create a Brand Identity?
Building brand awareness for your goods or services will help you stand out from the crowd. Brands may better connect with younger customers and create an authentic online character by adding their voice to the dialogue and becoming social media whizzes.
Intangible benefits of good brand identity include reputations of trustworthiness and trust that go beyond the issues you resolve and the things you produce.
A strong brand identity isn't just about creating fancy packaging; It's about effectively communicating your brand story.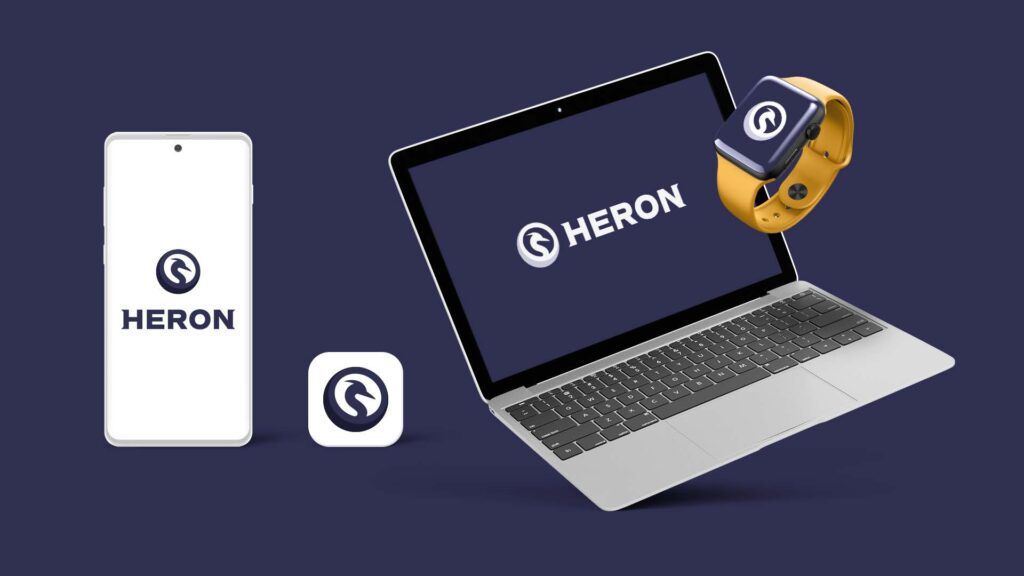 Differentiation
How can you stand out in a crowded market? Your brand identity can play an important role. Whether you want your product to stand out on the shelf or your ad to stand out on Facebook, creating a cohesive presentation is the secret to success.
Connection
The more effective you are at communicating who you are, the easier it will be for people to engage with you and ultimately join your community of lifelong fans.
Experience
Everything you create reflects your brand. To create a coherent and cohesive brand experience, you must deliver a coherent identity. From your website to your social media to your sales brochure, a strong identity is essential to enhancing your brand experience.
The Evolution of Brand Identity
National, religious, guild, and heraldic emblems date back thousands of years and can be compared to contemporary branding. The industrial revolution gave rise to contemporary practice, but as factories started producing domestic items, businesses sought a means to stand out from rivals.
As a result, these initiatives developed beyond straightforward visual branding to commercials that featured mascots, jingles, and other sales and marketing strategies. Twinings Tea, Stella Artois, and Levi Strauss are among the companies with the oldest trademarked brands.
Creating Brand Identity includes…
Create a Brand Identity
Research your audience, value proposition, and competition. Design the logo and a template for it. Integrate language to connect, advertise, and embody on social media. Know what to avoid. Monitor your brand to maintain its brand identity.
Knowing Your Brand
Before we get into the steps outlined here, please know that the visual aspect of your brand identity isn't the first thing you should address when creating your brand; it's the last one. Mark as home; it must be built on a solid foundation.
First, you must know who you are: What is your brand's personality? What worries you? What are you doing? How do you talk about your work? These essential core elements of your brand will convey your visual identity.
If you don't have this foundation, you can't properly design a visual identity that tells your brand story.
Brand Questionnaire The attached assessment will give you a rough guideline to help estimate the strength of your current brand strategy. This self-assessment will help you determine the strength of…
Know Your Target Audience
Examine the demographics, pain points, and challenges facing your top-performing customers and most active audiences. Talk to a salesperson or customer service professional to find out, in their own words, what problems people are having and how you can help them.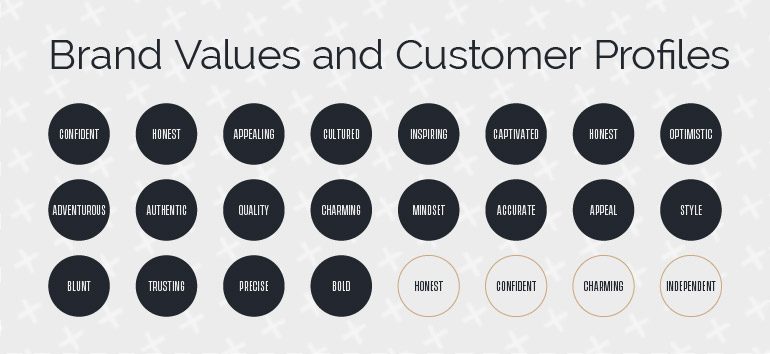 The more you post online and communicate with your customers and prospects, the more data you have to analyze.
Competition and Value Proposition
What distinguishes your company in your field? What do you have to offer that other businesses don't? Building a great brand requires understanding what sets you apart from your rivals. Observing your competition can also help you learn which branding strategies are effective and which are not.
Give Your Brand Personality
While a brand must establish an intrinsic value to the consumer, it does not mean it shouldn't change over time. To remain competitive, companies must routinely analyze and refine their brand to ensure it's delivering on the promises of what the company stands for.
Your brand identity should not just be a mission statement on the wall and logo. Your brand is a reflection of your thinking, your character, and your values.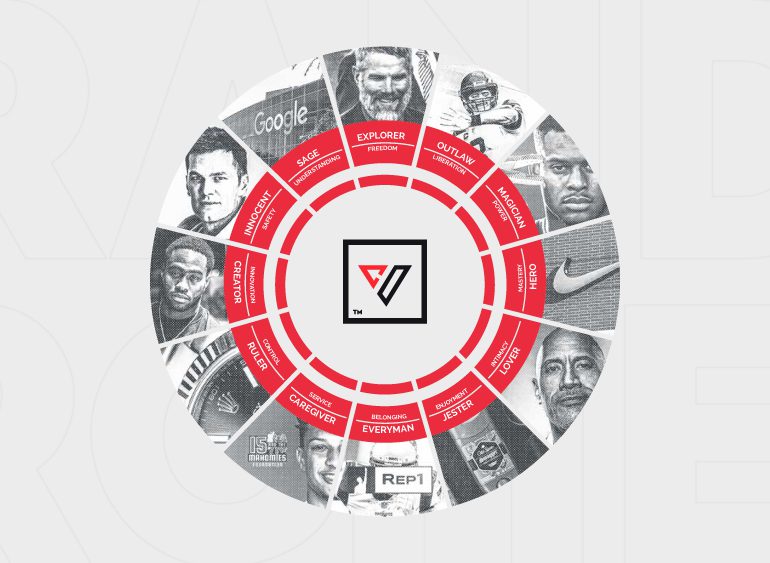 As with any art form (and business is an art form!), the one thing you can bring to the table that no one else can is your unique perspective. You will get lost if you water down your message to please everyone. To make sure that doesn't happen, visit and re-visit these steps to constantly ensure that your business is an accurate reflection of you.
Analyze The Competition
Making your brand visible, relevant, and distinctive is the key to distinction and brand identity development. Therefore, it's essential to know not just who your competitors are but also how your brand stacks up in the visual presentation.
You can compare your brand to each competition and your competitors overall through a competitor audit, which might provide some unexpected findings.
Integrate language to use on social media
Social networking is a fantastic additional tool for connecting with your customers. You have access to a tonne of digital real estate on the internet's numerous social media channels and social media pages, which you may utilize to build your brand identity.
Coca-Cola again makes excellent use of the Facebook cover photo space by adhering to the concept of pleasure.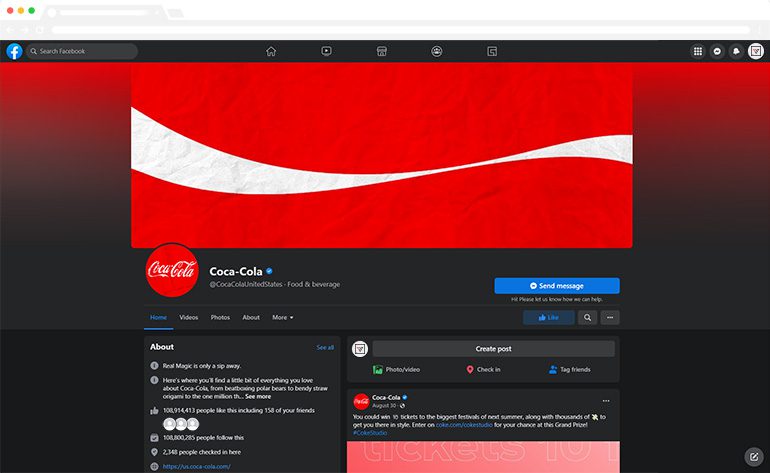 Keep your brand's identity consistent.
Most of the laborious work has already been done by you.
Your responsibility going forward is to market your brand identity. How? Publish your logo. Create all marketing pieces with your company's typefaces, brand colors, and design features. The infographics you create ought to be consistent with your brand.
At the same time, adhere to your core values, and brand messaging and communicate with your audience in line with your distinctive brand voice.
Making a brand style guide to share with your team is an excellent method to keep branding consistent. Additionally, you can design templates that tell your staff about your target clientele, your voice, your principles, and your value offer.
Develop your brand voice and messaging
Visual branding is only one aspect of brand strategy. The voice of the company also matters. Do you want customers to associate your business with an old family friend? Or do you want customers to see your business as being approachable and straightforward to use?
Alternately, should your business exude an air of victory and excitement so that clients who do business with you would perceive themselves as successful and elevated? Customers must experience your brand personality to feel how you want them to after purchasing your goods.
What is Brand Identity Design and the Elements of a Unique Brand Identity?
The capacity of consumers to distinguish one brand over another based on its features is referred to as brand recognition. The idea of brand recognition is applied in marketing efforts and advertising.
It is successful when consumers can identify a brand without being exposed to the company's name using visual or auditory cues such as logos, slogans, packaging, color palette, branded templates, or jingles. Market research is frequently carried out by businesses to evaluate the effectiveness of their brand awareness plans.
In essence, it is brand identity in action. The actual process of developing the logo, color scheme, typography, etc., is known as brand identity design.
Visual elements of branding are the foundation for your branding process, which makes you stand out from the competitors.
Logo
Your logo design is the cornerstone of your brand identity; it communicates who you are and what you value as a brand; Visually appealing: simple, clean, and straightforward goes a long way; it meets your industry standards; if you stray too far from them, do it on purpose; Impress your audience.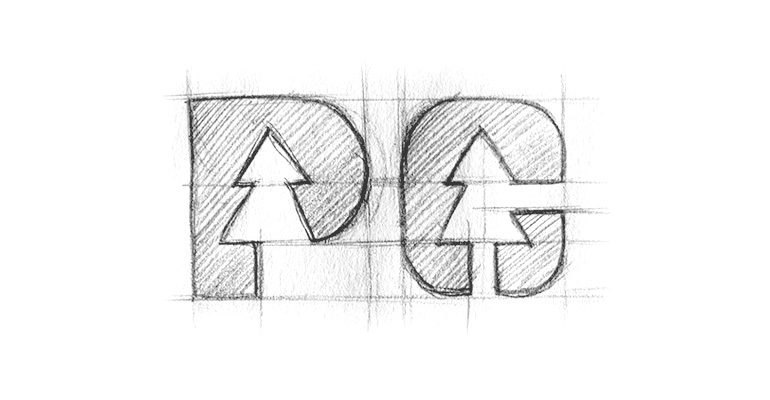 Here, you may go old-school and grab your pencils for some free black-and-white sketching. Make sure the central motif is potent enough to convey the meaning independently, without color. Start by creating flexible shapes and coordinating graphics to serve as your logo mark's inspiration.
Colors
Once you have a solid logo, you can explore your brand color palette. Colors are a great tool to differentiate your brand from your competition, but colors can also evoke strong emotions, so choose carefully.
A good color scheme is simple and adaptable, giving designers just enough options to spark their imaginations but not too many that they feel overrun. Using a color palette in the right direction is also essential.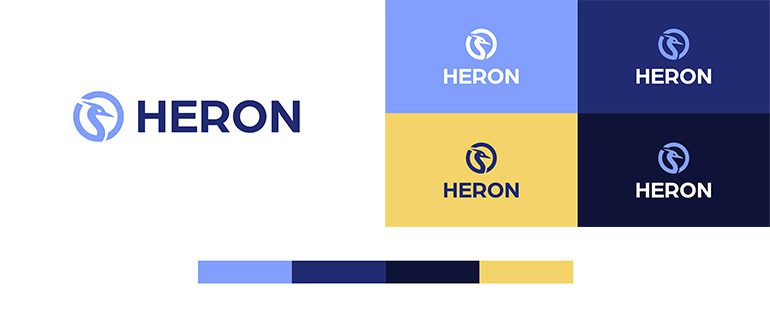 Photography
From product images to advertising, photography plays a significant role in brand identity. Clear guidelines about what types of ideas (and visual processing) are excellent and bad.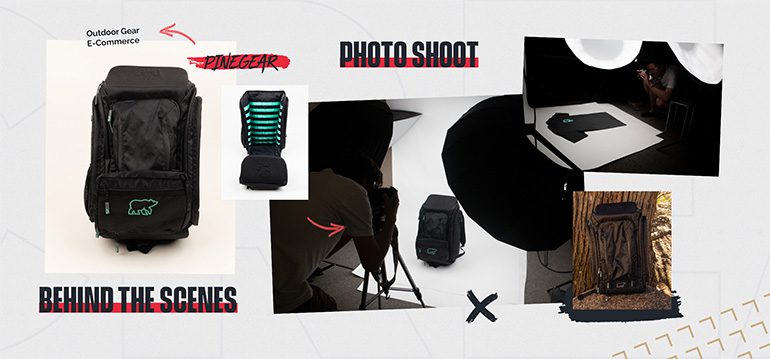 Business Font style
You must choose the typefaces you wish to utilize for your website and other marketing channels. Your brand design company will frequently select a typeface on the logo itself. However, if the logo is excessively ornate, it cannot be utilized for proposals or correspondence.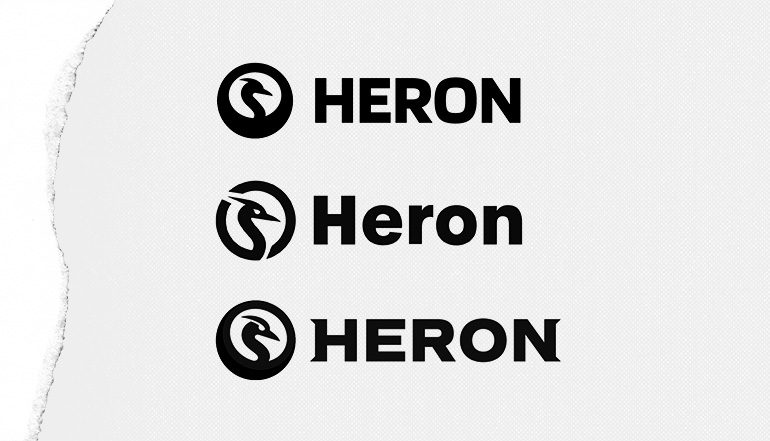 To create a cohesive brand identity, it will be required to look for a complimentary typeface that can be used in all marketing materials.
Your creative agency or designer should ensure that the typefaces they use are accessible on both PCs and Macs and suitable for shared files like Powerpoints.
Tagline
The centerpiece of brand communications are taglines, commonly referred to as slogans.
Your brand's distinctive proposition should be communicated through brand messaging. A clear example of this offer is Subway's "Eat Fresh" slogan.
By portraying itself as a healthier alternative to other fast food chains, Subway used the motto "Eat Fresh" to set itself apart from the competition. Subway drove home this idea by incorporating green into their image and airing advertisements with testimonials from consumers who have lost weight while dining there.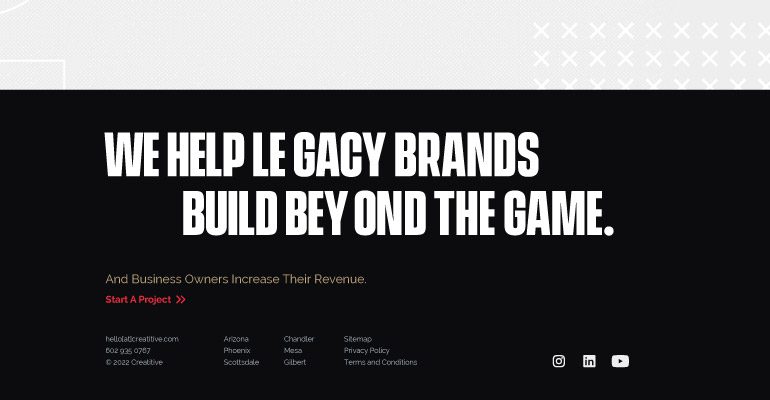 Data visualization
In addition to aesthetic appeal, data should be designed for clarity and comprehensibility. Therefore, it is crucial to create visualizations that follow data visualization best practices.
You should Learn how to create the most popular charts and graphs if you are unfamiliar with data best practices.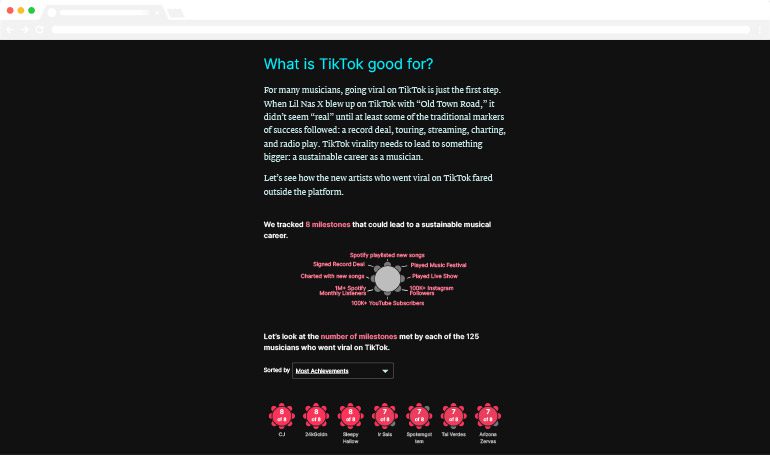 Video/Motion
To be effective, your brand identity video should be concise, compelling, and credible. Your video should show how to use your service or product, and you want to get the point across in a short amount of time.
You should also explain what differentiates you from others: what makes you better, more efficient, and more unique.
Typography
Each visual component of your identity should support the others and work together to create a unified visual language. This is especially true with typography, which should draw inspiration from your logo's shape.
Typography can be challenging in a visual language, especially when firms adopt passing trends that rapidly become antiquated or come out as unoriginal. Each level of design has its unique issues (serif vs. non-serif).
Keep it basic by using no more than 2-3 different typefaces. This typically contains primary and secondary brand typefaces for tasks like body copy, UI, etc.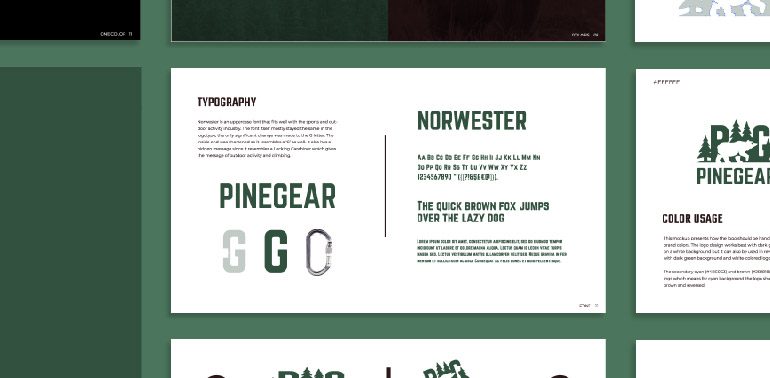 Iconography
In addition to the innovative visual language, the applications for the work also have an impact on good iconography. Your product or service, as well as the sector and medium, all have a role (e.g., website vs. printed sales brochures).
You want to ensure that everything is as evident as possible because iconography combines art and science.

What Makes a Strong Brand Identity?
The problem is this. Even if you have a written brand identity, that doesn't necessarily indicate it's excellent or effective. You might be unable to accomplish your long-term objectives even if you develop every piece required.
Your internal team, including brand ambassadors and content creators, as well as the customers who will connect with it, all need to be able to relate to a strong brand identity (e.g., customers).
You must create a strong brand identity to flourish in real life.
Cohesion
Coherent brand identity is a sign of strength. It delivers on the promise of the business's distinctive value proposition by giving customers an experience that is consistent, logical, and gratifying.
Making sure there is uniformity in design throughout all marketing initiatives, including websites, social media pages, and advertising campaigns, is undoubtedly a crucial component of brand cohesion. True brand cohesiveness, however, entails much more. It involves anticipating future wants and expectations before customers even become aware of them.
It also implies meeting customers' current needs and expectations. A dynamic organizational architecture that supports this approach is necessary for brand cohesiveness.
Memorable Brand
It has an impression on the eye. The brand influences the purchasing decisions of more than 75% of consumers. Because of this, it is developing brand memorability is crucial. That may be true of the biggest and most well-known businesses worldwide, but any brand may become memorable without investing millions of dollars in advertising.
Authentic marketing messages, high-quality products, exceptional customer service, and responsiveness are just a few fundamental methods that help build memorable brands.
Style Uniformity
Particularly concerning photographs, style consistency is crucial. Images should have a constant feel and appearance. Regardless of the pictures you choose to use, you should maintain a consistent aesthetic throughout your marketing platforms, whether online or offline.
Additionally essential to brand awareness are brand colors. Your brand's color scheme should be based on the feelings you hope to arouse.
Audience
Promoting brand perception and awareness is crucial to creating a solid brand identity, and you can only do this by choosing the correct audience to target.
If your target market is made up of sports fanatics, for instance, your company will automatically concentrate its advertising efforts on websites that include sports.
Your company's brand will be directly shaped by your understanding of your audience, what matters to them, and their demands and issues. Because of this, your target customer should be at the center of everything related to your brand.
Company Values
Every distinctive brand has a message to convey, whether it's something universal like protecting the environment or something specialized like designing clothing that fits all body types. These brand values aid the organization in concentrating its efforts on a group of shared objectives, sometimes stated as aspirational declarations or pledges.
Additionally, they aid in solidifying a brand in the minds of its intended market, providing them with a potent means of connecting with those they wish to promote.
Lack of brand values results in brands that don't feel "alive" — brands that stay corporate and abstract and fail to connect with any audience.
Strong brand identity examples
NIKE
By using famous endorsers like Michael Jordan to represent their brand, Nike has achieved superior brand identity marketing. It is hoped that by imprinting a famous person's image in the consumer's memory, Nike's merchandise will come to be associated with the endorser. The brand becomes more valuable and desired as a result.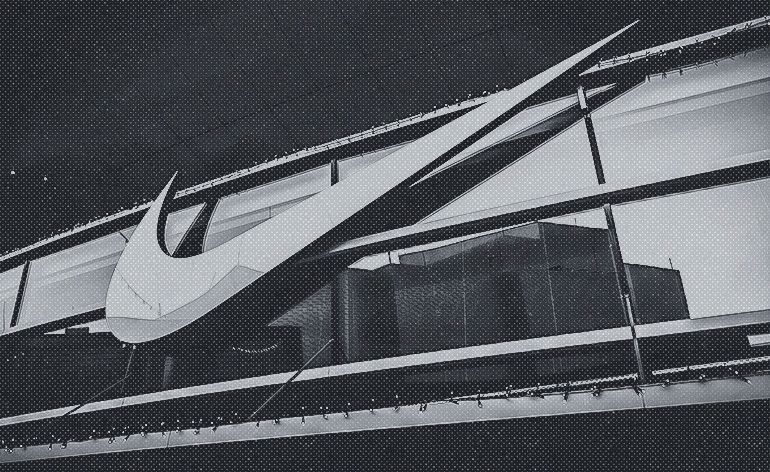 These athletes' Nike sneakers promote athleticism or represent what people aspire to be. The Swoosh transforms the Nike mark into a prosperous lifestyle brand when people adopt these philosophies and Michael Jordan's iconic attitude into it.
ADIDAS
Adidas is a living example of how picking the proper brand identity may be able to assist you in establishing yourself in your market. Any company's logo design will specify its look and aid in creating a solid connection with its target market.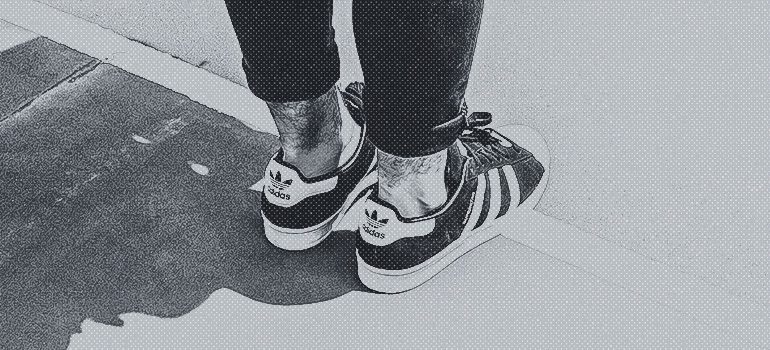 You might be able to take helpful advice for creating your unique logo by studying the Adidas logo's growth.
NFL
To assist the NFL in becoming the premium brand it is today with a fabulous brand image, its crucial brand values must be identified and improved. These principles aided in the definition and precise expression of a distinctive photographic approach and communication plan, guaranteeing that the remarkable voice of The National Football League is always audible.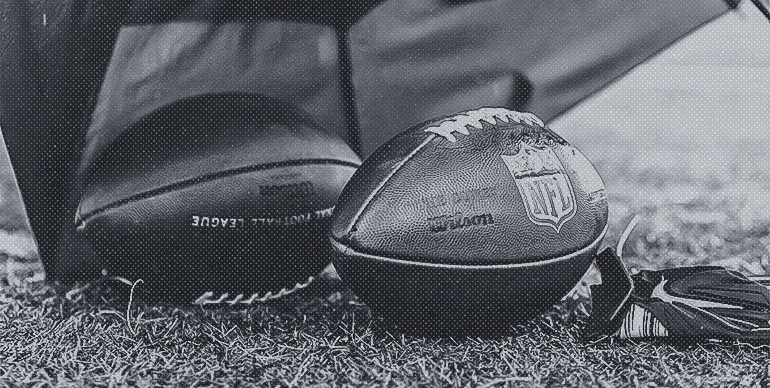 How to Use Your New Brand Identity
As we all know, maintaining consistency is essential for creating a powerful brand. You can't just throw out a new brand identity and expect people to immediately understand how to use it.
Establish a point of contact to respond to all inquiries about the brand application and establish a quality control system to maintain your brand's integrity.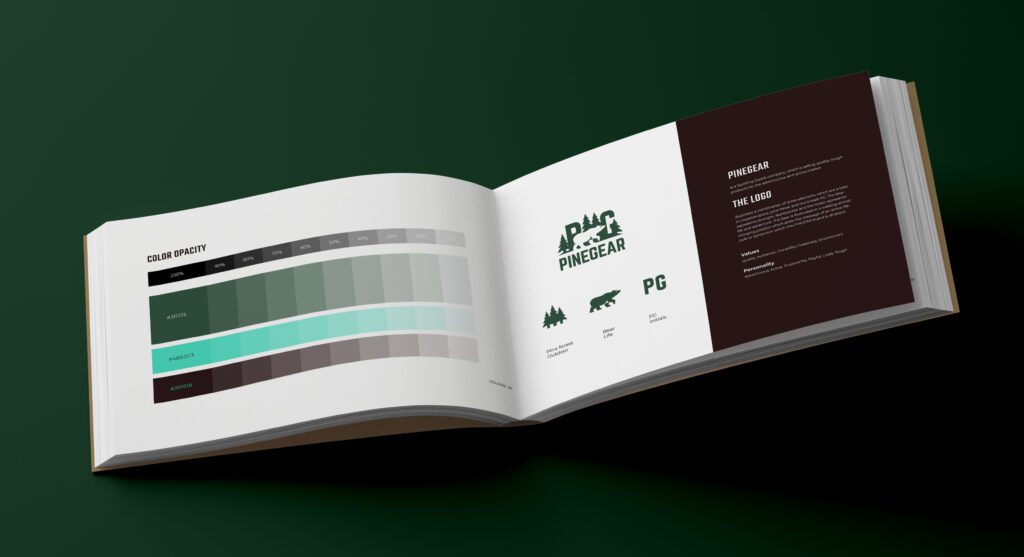 Brand Strategy
Start your digital journey today!
CONCLUSION
Even though brand identity is a straightforward notion, it's not always simple to establish. A successful brand can communicate brand personality, inspire trust, and promote consumer behavior.
At Creatitive, we're intimately familiar with the ins and outs of brand identity. Jump on a call with one of our branding experts to carve out a brand strategy, design a memorable brand logo and spread your brand message to your target audience.