What Is Branding in Graphic Design?
Let's kick things off by saying branding in graphic design is the process of creating a unique and memorable visual identity for a brand. A brand identity design includes the design elements that create a consistent presence across all your communication channels. Therefore, branding projects often include creating a logo, selecting a color palette, choosing fonts, and developing a brand guide that outlines how to use the various brand identity design elements in all marketing materials.
If you are new to branding, read this branding questionnaire, which is a set of questions to obtain essential information about a business to achieve the desired brand identity.
Brand Questionnaire The attached assessment will give you a rough guideline to help estimate the strength of your current brand strategy. This self-assessment will help you determine the strength of…
Graphic Design & Branding: Why You Need Both
The term 'brand' is often misunderstood and misused by many people. Some believe it refers to a logo design, font choice, brand name, web design, product packaging, or photography, while others an advertisement or website. The truth is that a brand should comprise all of the previous elements. Understanding this truth is the kick-off to creating an attractive and cohesively integrated brand identity.
Before delving into more details, watch the following video discussing why you need branding and graphic design.
Branding Is About Your Foundations
When promoting your brand, you must establish a solid, consistent, visually appealing online and offline presence. Yeah, a company logo, an innovative website, and a brand identity design are essential factors in growing your reputation; but it's just part of the personal branding whole process. All of these components should be part of a brand strategy. Do you need help crafting your strategy? Learn how to create a personal branding strategy that gets results.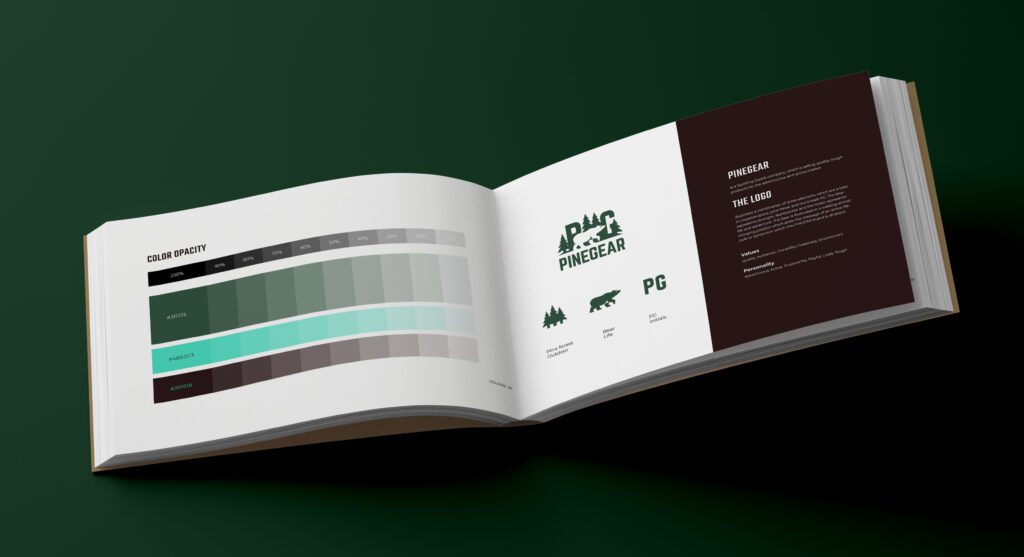 Brand Strategy
Start your digital journey today!
Branding requires visual assets of your brand identity. This can take the shape of growing your social media presence, adding logos to company vehicles, and ensuring your fans and customers are always happy with your company. Branding is a non-negotiable to level up your reputation and tap into activities on other side that further your business's goals.
That's why creating a brand guide, visual identity project, and designing elements for social media and your website is essential.
Brand Vision & Personality
Brand vision refers to the ideas behind a brand, and it's a north star to move toward success. When the brand vision clicks with the audience, people support your business strategy, but it also stands out from an overcrowded market. Besides, your brand has better chances to resonate with customers, motivate you, and inspire employees and partners. Your brand vision is an endless resource of creative ideas.
Your brand vision is the cornerstone of brand strategy and how you interact with customers. It shows consumers why you matter, creates a professional image and ensures a good web design. That's what allows you to communicate your brand guidelines effectively.
Like everything in life, brands evolve all the time, and you'll struggle to find a business that is completely satisfied with its position in its respective market.
Most business owners find themselves striving to accomplish something bigger or driving for further progress. Having clear brand visions helps frame this movement, making it more likely to yield positive results.
On the other hand, brand personality is the human characteristics you attribute to your brand. It's about the intangibles: brand voice, messaging, and style. For instance, brand personality should be able to shine through marketing campaigns.
Additionally, consistency is critical. If your brand's character differs on your business website compared to your social media channels, it will be more difficult for consumers to learn what your brand stands for. You gotta be careful because if you confuse your audience, they'll find inconsistencies and will be more likely to lose interest in your brand.
Brand Guidelines
Brand guidelines, also known as a brand style guide, consist of compelling brand stories with an emotional connection, examples of actual consumers, your business brand style guide, and your brand's why.
The visual components of your brand must also tie into this to create a clear brand identity and personality. Finally, you must prioritize consistency and connection for your business and consumers as you seek to grow your brand, elevate your content and public perception, and increase brand awareness and your return on investment (ROI).
Target Audience: Buyer Persona
Based on data and research, buyer personas are semi-fictional representations of your ideal customers. They help you focus your time on qualified prospects, guide product development to suit the needs of your target customers, and align all work across your organization (from advertising to customer experience). As a result, you'll be able to attract high-value visitors, leads, and customers to your business, who you'll be more likely to retain over time.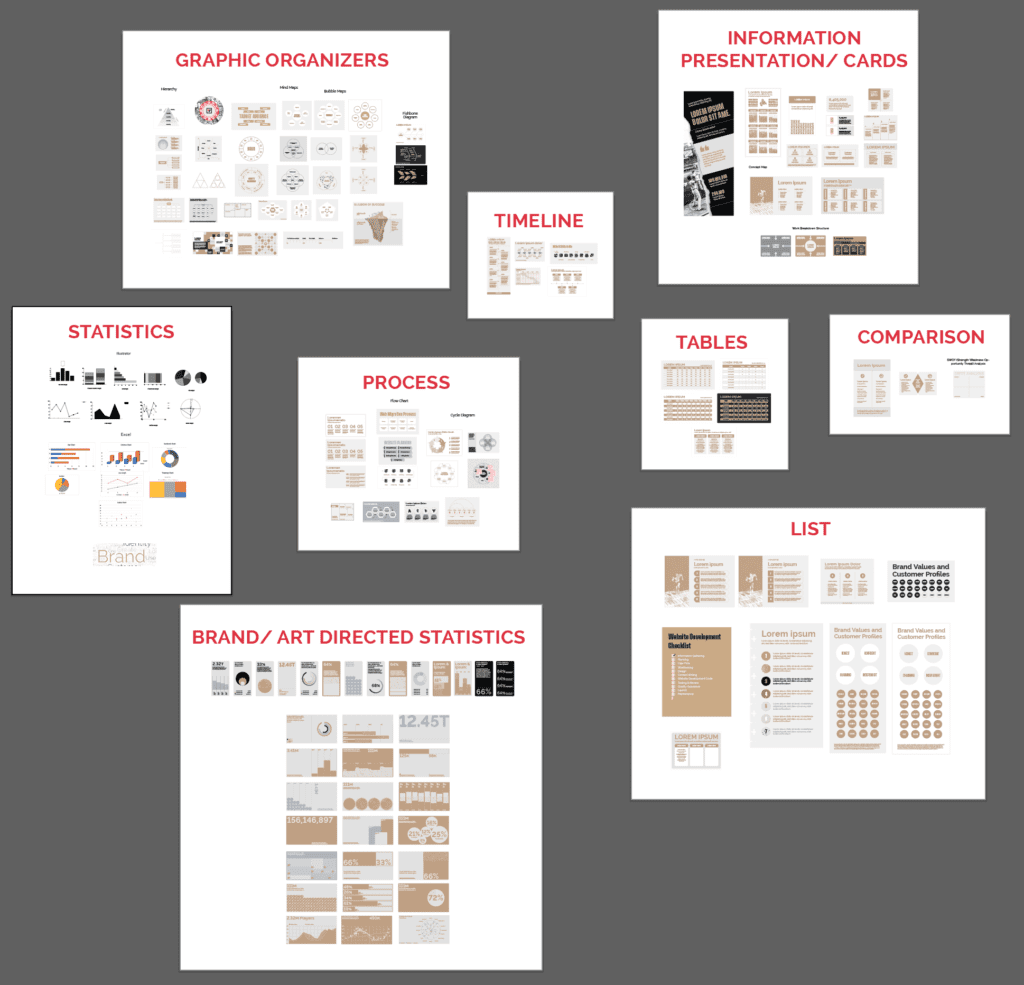 Marketing Strategy
Start your digital journey today!
Understanding your buyer personas is a win-win for driving content creation, product development, sales follow-up, and customer acquisition and retention.
So, how to create a buyer persona?
The good news is that it's a doable task. First, you must conduct market research, obtain customer data, and deeply study that information within your business.
Buyer personas help you understand your customers (and prospective customers) better. This makes it easier for you to tailor your content, messaging, service,, product development, and services to meet the specific needs, behaviors, and concerns of the members of your target audience.
Storytelling
Stories are the most memorable form of communication for any business. People love stories. And the good thing is that stories are the most effective way to captivate, convince, and convert your audience into loyal customers.
Human connection through storytelling is the foundation of any successful emotional brand advertising, from brand ads to campaigns, video marketing assets, and brand campaigns. For example, in the sports industry, storytelling is a marketing strategy used to communicate players' backstories, the iconic history of teams, and a coach's legacy. Through this process, great sports teams build a deep personal connection with their fan base. It resonates in fans' minds and tends to be a highly effective advertising strategy for increasing brand recognition and driving sales.
Branding Allows Brands to Compete and Stand Out in the Market
As a brand, you must keep tabs on your competitors. This is key to always identifying how to be one step forward. Standing out from competitors is vital because you gain authority in your niche and get better chances to understand how to grab your target audience's attention.
At the same time, if you know what makes you different from competitors, you'll manage a way to stay relevant and original, and people cherish being part of a brand that embraces authenticity. Just take a look at Apple's customers. They feel truly represented by this brand identity, and the connection goes beyond business. It's created a sense of belonging that any brand would love to achieve someday.
Want to learn how to beat your competitors with your personal brand? Read our 7-tips for a successful modern personal branding strategy to jump to the big leagues.
Graphic Design Allows You to Create a Visual Identity
Graphic branding design creates logos, images, websites, and colors that help your brand stand out. The work is handled by an experienced graphic designer intimately familiar with the ins and outs of the market. Your visual identity is what allows you to make a memorable first impression wherever your brand touches the base. But note that your logo and branding materials wouldn't exist without the graphic design process.
Graphic design branding goes beyond business. Ideally, it's a unique way to build long-lasting relationships with potential clients. More than differentiate you from competitors, graphic design in branding is supposed to make your brand attractive, so when people go out and see your logo on a billboard or on Youtube Ads, they think, "That's part of who I am," "This brand knows me so well," or in the best scenario "I love that brand because I recognized myself with what they do."
Need to garner inspiration? Learn from these personal branding examples.
In real life, graphic design and branding are mingled. You see great illustrators, graphic designer and brand experts working hand in hand, sharing thought processes to achieve great things, such as cutting-edge advertisement campaigns, brochures, televised ads, etc.
Read this article to learn how to make your own graphic design stand out.
To stand out from competitors, you must comply with a list of key components, such as a memorable logo, personalized colors, and fonts on all branded materials. Remember, brand recognition helps encourage new and existing customers and fans to support your brand. They must recognize your branded products. Otherwise, it creates confusion and makes it harder to thrive in your business.
Logos & Icons
Logos, typography, fonts, and packaging are some of the essential brand components. It's more than a simple icon; it often represents a brand's value proposition and differentiates it from competitors. Logos shape your brand personality. Do you want to be perceived as sophisticated or artsy? Or do you like to be perceived as a thought leader? Well, a logo and other visual assets are part of how you connect with people.
Need some ideas to create a logo? Discover how to create a memorable personal brand logo representing your unique personality and skills.
Meanwhile, a brand comprises multiple tangible elements (logos, graphics, typography, colors, etc.) and intangible (persona, emotion, positioning, etc.). While a brand may sometimes use an icon to represent its business, it is not the sole element that establishes a company's image and identity.
Color Palette
Reflect on your color palette, brand colors, hex codes, CMYK color codes, images, and CMYK values each design asset will use. Consider the possible color schemes and what they say about your brand identity. Create a brand style guide centered around your brand colors for your creative partners to reference as they develop digital and print assets and design elements.
Fonts: do they Really Matter?
Yes, you must select a few font styles that make sense with your brand style guide and boost your brand awareness. Keep it simple: How would my font style look on a t-shirt?
If your brand identity is playful and comical, you might select a sans-serif font with bubbly, bold, and loopy brand elements. If you want to create a brand-style cover that is more professional and academic, you'll likely select a serif font with standard sizing and a simple structure.
Conclusion
In summary, the term 'brand' is often misunderstood and misused by individuals in and out of the marketing industry. Some believe it simply refers to a logo or font choice, while others an advertisement or website. Today, we've learned a brand is all of these things. It requires a comprehensive understanding of the matter to move forward and start designing your own brand efforts. Evidently, reading this blog is an essential first step in creating an attractive and cohesively integrated visual identity.
Bring Your Brand Up-to-Date
The best way to update your brand and boost your visibility is to work with an experienced graphic designer to create eye-catching materials. Need help choosing a branding agency that's right for you? At Creatitive, we're here to help. Our full-service graphic design team will work with you to create outstanding and eye-catching materials and images that support your company's mission and vision. Contact us and start a new project today.
Frequent Asked Questions
Is Branding a Part of Graphic Design
Yes, it is. Graphic designers play a critical role in building brands by creating a visual identity that represents the personality and values of the brand. Graphic designers use their creativity and design skills to create a strong and consistent brand image that connects with potential clients and customers.
How Do Graphic Designers Build Brands?
Graphic designers and companies build brands through a 4-step process that includes research, strategy, design, and implementation.
Research: Before starting any branding project, graphic designers must understand the brand's target audience, competition, and unique selling proposition. Research helps designers create a brand identity that reflects the brand's personality and resonates with the target audience.
Strategy: After researching, graphic designers develop a brand strategy that outlines the brand's messaging, tone, and visual elements. The strategy helps designers create a cohesive brand image that reflects the brand's values and personality.
Design: Once the brand strategy is developed, graphic designers design the brand identity elements. This includes creating a company logo, selecting a color palette, choosing fonts, and designing product packaging.
Implementation: After the brand identity elements are designed, graphic designers create a brand guide that outlines how to use the elements in all marketing materials. This ensures that the brand identity is consistent across all mediums and creates a strong visual identity for the brand.
Why Do Graphic Designers Need Branding?
Graphic designers need branding because it helps them create successful designs that connect with potential clients and customers. A strong brand identity creates a personal connection with customers and helps small businesses stand out in a crowded marketplace. By creating a consistent and recognizable brand identity, graphic designers can attract new clients and increase their revenue.
Is Branding the Same as Logo Design?
No, branding is not the same as logo design. Logo design is a part of branding, but branding includes much more than just a company logo. Branding includes all of the visual elements that create a consistent look and feel for the brand, including color palette, typography, and product packaging.
In addition to creating a strong visual identity, branding plays a critical role in marketing and advertising. A well-designed brand identity can help businesses establish a professional and sophisticated image, which can help them compete in their industry. By reflecting the brand's personality and values, branding can also help businesses connect with customers who are interested in the same things.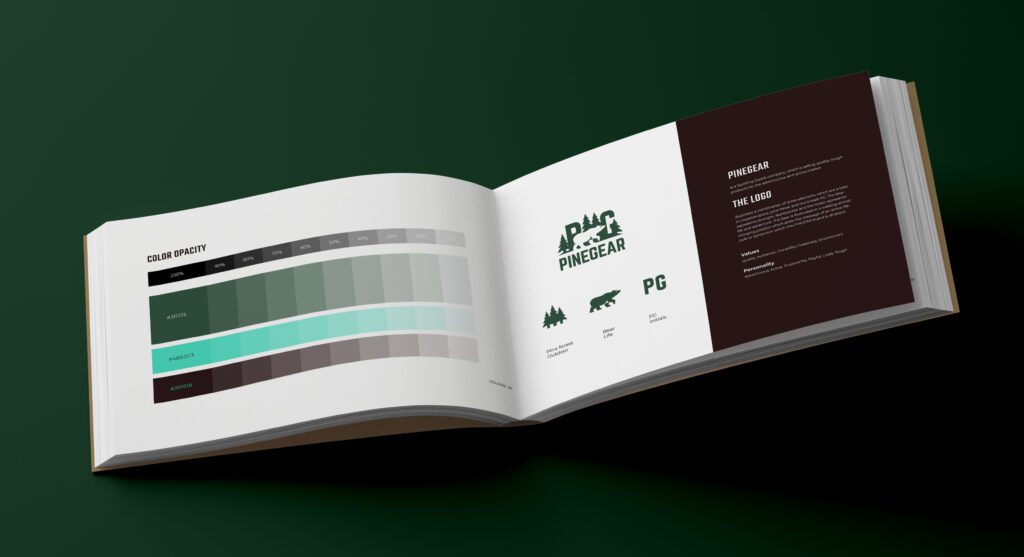 Brand Strategy
Start your digital journey today!
Good design is essential for building successful brands. Graphic designers use their creativity and design skills to create a brand identity that reflects the personality and values of the brand. Whether designing websites, product packaging, or marketing materials, graphic designers use a range of design elements to create a consistent and memorable brand identity. Fonts, color palettes, and shapes are just a few examples of design elements that can be used to create a strong and successful brand identity.
Branding is an essential part of graphic design critical to building successful brands. By following a 4-step process that includes research, strategy, design, and implementation, graphic designers can create a strong and consistent brand identity that reflects the personality and values of the brand. With a well-designed brand identity, businesses can attract new customers, stand out in a crowded marketplace, and create a professional and sophisticated image.