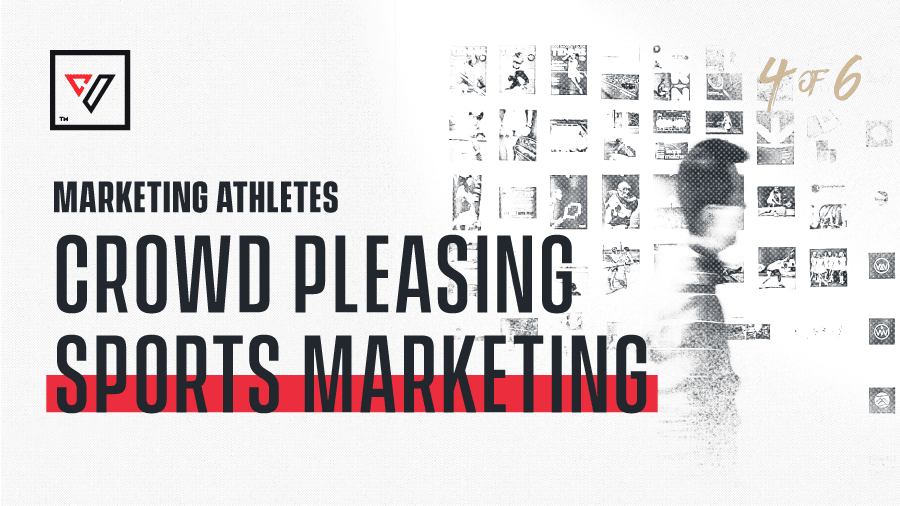 In our previous articles, we've discussed the foundations of a brand and the important role design plays in successfully building a brand. And now that we've covered the basics of branding an athlete, let's discuss how to market one or develop a marketing campaign for sports!
For a lot of people, marketing serves as the heart of a business. Without it, successful brands won't exist. Not only does it determine the sales and profit of a brand, it also cultivates the relationship between businesses and consumers — which in return, determines the reputation of a business.
A point often overlooked when it comes to marketing is that it's generally geared towards maintaining and cultivating a brand's reputation towards consumers. Marketing serves as a brand's main line of communication with its people. Hence, it's important that a brand's chosen marketing strategies refine a brand's position in the minds of its target audiences.
To get us started, let's first define what marketing really is and what makes sports marketing different from your normal marketing efforts!
What Marketing Campaign Really is
Wikipedia defines marketing as the study and management of exchanging relationships. It's the business process of identifying, anticipating, and satisfying the consumers' needs and wants — making it a primary component in business management.
Marketing has been around for several years and people easily recognize them through print and TV ads as well as other promotional collateral. It's a never-ending process of introducing a product to target audiences and eliciting interest enough for consumers to transact with brands.
And unlike before when marketing primarily revolved around increasing sales, things have changed. Nowadays, successful campaigns mean being able to cultivate great relationships with customers and driving higher profit through customer loyalty. With this in mind, how do you differentiate it from sports marketing?
The Sports Marketing Definition
One of the easier ways you can distinguish a sports campaign from a normal run-down-the-mill marketing campaign is by taking a look at their target audiences and the strategies they use in reaching them.
Sports marketing is often distinguished by utilizing a consumer's love and passion for sports. Respectfully, their target audiences or target market would often be avid sports fans or sports enthusiasts. On the other hand, the target audiences of common marketing campaigns are often determined demographics.
And because sports marketing is dependent on the consumers' love for sports, they often reach them through platforms like social media networks Twitter or Instagram, channels that allow them to interact with one another. While other marketing campaigns also depend on attention economics, the sports industry treats it as the end-all and be-all of their being.
If they fail to get audiences to support a certain sports team or sporting event, they've already failed the entire ad campaign. The sporting industry has become more competitive than ever and experts believe competition will grow further in the future. Hence, the best campaigns strive to be as flexible as they can be in order to compete in the field.
Now that we've defined marketing campa igns in general, let's discuss the strategies that often define successful campaigns!
Two Common Approaches on a Marketing Strategy
The overall success of a brand is not solely determined by great products or services. It heavily relies on leveraging the right marketing techniques! In general, there are two kinds of approaches when it comes to sports marketing — or marketing in general; traditional and digital.
Traditional Vs Digital
The traditional approach of sports marketing is the offline advertisements and promotions we see every day like print ads, tv commercials, billboards, and more. Ultimately, these strategies have evolved over the years but their fundamental aspects have remained the same.
And while these traditional strategies remain relevant today, the emergence of the Internet and modern technology has carved a niche that only digital marketing can fill. The digital approach towards marketing encompasses all the promotional strategies that can be done online starting from social media management down to search engine optimization.
Due to the increasingly digitized world, we now live in, people are often plagued by the question of whether traditional marketing still works. Is it better to just ignore these approaches completely and start educating ourselves on the ins and outs of digital marketing? Not necessarily. As a matter of fact, a lot of marketing experts believe that if brands really want to take their sports marketing ideas to the next level, they should be able to use both approaches well.
Why Combining Both Would Be Better For Your Campaign
The debate on whether digital marketing is better than the age-old traditional approach has been going on ever since the Internet boomed around the world. And admittedly, traditional marketing has a lot of disadvantages that make the digital approach the superior choice — but this doesn't mean brands can't integrate both on their respective campaigns.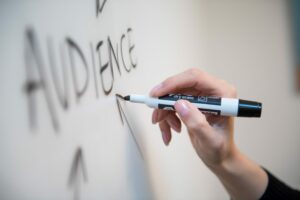 While it may be true that almost everyone around the world is now surfing the internet, not everyone is as tech-savvy as the younger generation. Traditional advertisements can still cater to the older generation that loves watching TV or reading print ads.
Aside from this, athletes with already established reputations and following made possible by traditional promotions can use their on-field presence in improving conversion rates for digitalized efforts like SEO.
Common Strategies Used in Marketing Athletes
Generally speaking, traditional marketing can help improve the digital marketing efforts of a brand — if they know how to! With this in mind, we've listed some of the more common traditional and digital marketing strategies used on marketing athletes.
By learning each strategy, you can come up with a marketing plan that makes use of both approaches!
Traditional Advertising Approach
When it comes to traditional marketing strategies, some of the most commonly used traditional tactics are print and broadcast advertisements. For instance, if there's an upcoming World Cup game or London Marathon event, its organizers would promote it in newspapers and sports magazines! They would either have a written piece dedicated to the event or they would have its official poster printed out.
And if a team wants to promote their game, for example, Manchester United, they would go on radio programs or TV shows to discuss the preparations they are doing for the match. Admittedly, print and broadcast ads have proven their effectiveness for years but at the same time, they are considered to be one of the more expensive approaches in marketing.
Despite this, it still has other great advantages aside from a reputation for solid results such as wider reach and accessibility.
Digital Marketing
Unlike the common misconception that digital marketing strategies start and end with social media management, there are other tactics that specialize in one area or another.
For example, Search Engine Optimization takes care of your website's organic traffic all the while email marketing takes care of your newsletter campaigns for you avid fans. Additionally, there are strategies that aim for long-term results like content marketing and more.
What makes digital marketing great is that because of today's technology, it's pretty accessible for everyone and it's relatively cheaper than print or broadcast advertisements. Furthermore, these strategies are pretty much flexible!
Understandably, there are a lot of brands who often find themselves unsure of which strategy should they use first. And more often than not, they think social media is the best way to go. While it may be true that starting your own Facebook or Instagram accounts is free and pretty quick, there are other strategies experts prefer to prioritize; SEO and Content Marketing!
The Wonders of SEO And Content Marketing
If you've done your introductory research on digital marketing, you've probably read about search engine optimization and content marketing. In a nutshell, search engine optimization is the process of increasing the quantity and quality of your website's organic traffic. On the other hand, content marketing is the process of using valuable and relevant content to drive client action.
For example, if a user wants to learn about a game he's planning to watch next week, he'll go on to look for world cup games on Google. Once he does this, Google goes through its index of information from several websites and comes up with a list of the most and the least relevant — called the Search Engine Results Page.
Should he end up with a great web page, he'll be inclined to transact with that site! A point often overlooked when it comes to SEO is that moving content is needed for organic traffic to become profitable conversions. Hence, both SEO and content marketing campaigns are often implemented simultaneously!
Now, you're probably thinking, why is it more important than social media campaigns? After all, almost everyone is now on Facebook, Instagram, or Twitter.
Why SEO And Content Marketing Matter to Your Sports Marketing Campaigns
There are several reasons why most marketing experts think both strategies are some of the most important methods brands should be aware of. For one, 70% of them think they are far more effective when compared to pay-per-click campaigns.
This is because SEO is a long-term strategy that ensures brands organic traffic regardless of whether they are or aren't running paid advertisements. Additionally, Google alone has at least 73,000 searches per second, making it a great platform for athletes and teams!
For instance, if a professional player or a team decides to have a dedicated blog on their respective website wherein they share their workout routines and experience in court, they can immediately rely on their fans for some initial traffic!
When an athlete's personal blog is leveraged and is paired with other paid marketing efforts, the campaign's overall ROI will significantly increase. Going back to our example earlier, Manchester United is actually one of the few soccer teams that digitized campaigns early on.
Two years ago, is heavily invested in developing its content and its own digital platform in hopes of engaging with their 659 million followers better. It continued its paid marketing efforts while giving its fans a great experience through its website!
Unbeknownst to many, people still look up to Google for accurate information. If they want to learn about a certain product or service, they immediately go to the search engine. As a matter of fact, a large number of internet users trust the first five organic results of each search they make.
Hence, it's important for brands to ensure that they're on top of the SEO and content marketing game!
Increasing Conversion Rates
Admittedly, mastering the art of optimization and engaging content is no easy feat. Even some of today's greatest experts still struggle with perfecting their respective SEO campaigns. This is because search engines are constantly on their feet, updating their respective software to make sure that they consistently deliver great information to users.
But there are certain habits brands can make note of that can help them increase their conversion rates!
Finding The Right Words to Create a Message
One of the most crucial factors in each SEO campaign is its targeted keywords. These are the words or phrases a brand should rank for. And while it may seem like picking keywords that relate to your brand is pretty easy, there are factors people need to keep in mind to ensure they are the right keywords for them like search intent and search volume.
The success of your SEO efforts lies in strategically using the right phrases and words. With that in mind, brands should take their time doing their keyword research before proceeding with the optimization itself!
Engaging Content
Recent studies have revealed that a large number of marketers think content plays a crucial role in creating SEO-friendly websites. Have you ever wondered why NBA stars can poke emotional connections with basketball fans? Why Nike has a wide audience reach? Because they tell great stories behind their brands.
Without great content, people won't have a reason to stay on your site further. Marketers believe that content marketing can significantly increase engagement rates and could even improve lead rates!
Additionally, your content will help Google identify your ranking on its SERPs. Google's crawlers judge each page of a site to see if its content is relevant to the keywords it's trying to rank for. Without it, your site might not rank.
Why Expertise Matter
Admittedly, handling SEO campaigns and content marketing efforts is hard. It requires skill and expertise that only marketers have. Hence, it's best for brands that they collaborate with sports digital marketing companies like Creatitive to work on optimizing their websites!
Don't be intimidated by the common notion that working with agencies is expensive. Creatitive offers its clients cost-effective packages that include branding services as well as SEO services!
If you want to learn more about how you can market athletes, then read our next article!
Related Articles
How to Market an Athlete part 1 (Building a Brand)
How To Market an Athlete part 2 (Developing a Logo)
How To Market an Athlete part 3 (Website Development)
How To Market an Athlete part 5 (Social Media Management)
Sources:
https://www.webfx.com/blog/marketing/how-traditional-and-digital-marketing-work-together/
https://www.forbes.com/sites/stevemccaskill/2018/09/10/how-manchester-united-sees-digital-as-the-key-to-future-commercial-success/
https://www.pageonepower.com/linkarati/seo-content-marketing-strategy