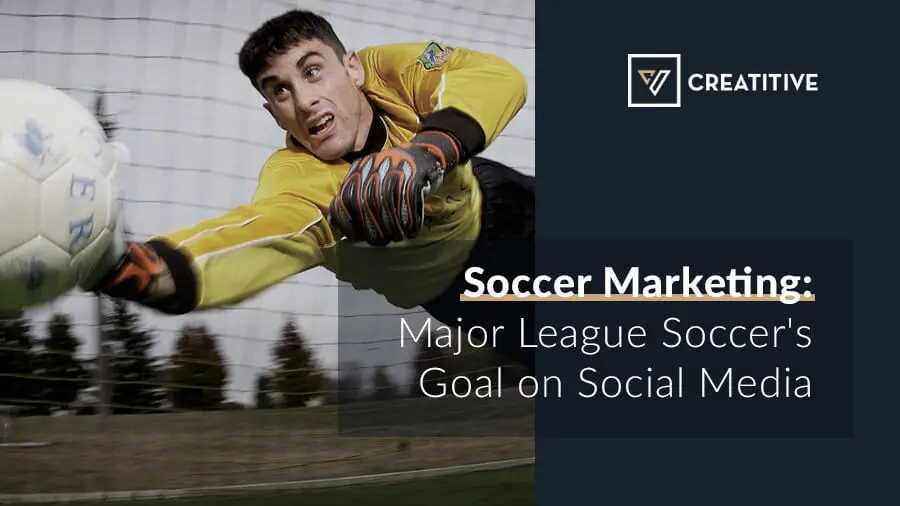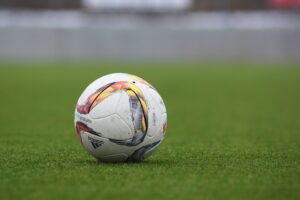 The internet has changed a lot of things for everyone — and this includes the measure of success for soccer marketing campaigns. For a soccer club marketing plan to be considered productive in the digital marketing landscape, it must have a conducive online presence.
Their online marketing strategies should effectively promote the soccer team, its sporting events, and more. While recreating the same success that the Fifa World Cup has can be quite a long shot, sports marketers encourage other leagues and national teams to try.
One great example of a league or club doing its best to thrive in the marketing landscape is Major League Soccer. Because of its rising popularity in North America, the soccer federation commissioners decided to take things up a notch by taking its soccer marketing campaigns online!
Learn how major league soccer gained its goal on social media and how you can recreate it!
The Major Plans of The Soccer Federation
Being a young nation of sports lovers, America allowed franchises to easily become cultural behemoths. They embraced football, basketball, baseball, and other sports with much enthusiasm — so much so that it has become a part of the country's identity.
Due to the growing popularity of the sport, especially in North America, MLS Business Ventures President Gary Stevenson was tasked to catch up with other sports. He was assigned to build the game so that it can go against the NFL, NBA, and MLB.
Luckily for them, the sport has already gained enough popularity for them to work with. All that's left to do is for them to ensure everyone falls in love with it! So, with this much agenda at hand, where did the league start? Well, they immediately worked on the most powerful platform of today; the Internet!
Major League Soccer And Social Media
If you look up the MLS on several social media networks today, you'll be surprised to see that they're almost everywhere. And admittedly, that's a lot of territory and engagement to cover but the League's Director of Social Media, Amanda Vandervort, reasoned these efforts were designed to grow the fan base.
Vandervort explained that Soccer United Marketing was running a multi-network campaign in the hopes of connecting with current and future fans. She added that the Socer Federation was willing to try out brand new networks to see if they can use the platform to reach their target audience.
One great example of their trial was the #MLSAllStar voting competition they held on Twitter last 2012. Using the hashtag, their social media team encouraged fans to vote for their favorite players by tweeting their full names and tagging them!
The contest allowed the team to engage with fans while increasing the excitement around the games at the same time. Additionally, it gave the league and the Soccer United Marketing enough information from their community to use in their future soccer marketing campaigns.
Vandervort further explained that they gather information to determine which network is worthy of their investment, claiming that they wanted to be where their current and prospective fans are. They want to bring a fan's favorite team right on their doorstep to share with the rest of his or her friends!
Soccer United Marketing Tells A Story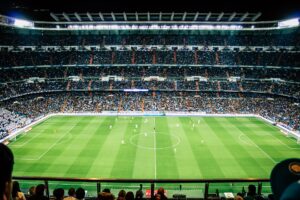 Aside from establishing a solid presence in places where their fans engage with soccer content, the league also improved its story-telling capabilities. Gary
Stevenson revealed that in the past five years, MLS has produced around 2,000 to 20,00 videos a season. Stevenson explained that their fanbase required them to be more innovative because of their media consumption. They had to constantly find ways to serve their global audience by giving them the opportunity to watch live games and highlights, in real-time.
The league further strengthened its presence on Twitter by investing in a three-year partnership with the platform! Twitter proposed a plan to attract more viewers while increasing interactivity. The network decided to attach a camera to a corner flag during the games so that users can get pictures live from the game!
Aside from this the platform also allows for live broadcasts. Fans who aren't home can easily open the app and check things out! Stevenson further reasoned out that Twitter is an effective platform for news and events, adding that they found it helpful for their fanbase.
Bigger Fish to Fry
Ultimately, the Soccer Federation and Soccer Uniter Marketing's decision of investing as much as they can on social media platforms and cohesive digital marketing campaigns is a smart move. Aside from being able to lead innovations within social media platforms, their great strategies make them irresistible to brands.
The value of the partnerships Soccer United Marketing had with other brands has increased since 2017. And because businesses have a great relationship with them, the league can now aim for bigger fish to fry.
MLS has recently revealed its 25-year plan during its 25th Season Kickoff. MLS Commissioner Don Garber explained they are planning to expand the number of participating teams and are planning to build seven new soccer stadiums.
He states that the league will be investing more in marketing, content as well as fan development in hopes of raising the funding they'll need for the future. And the MLS believes that better promotion and marketing of their players will lead them to the wider audience that the other sports leagues enjoy.
Learn All About Marketing in Soccer
Curious to see if you can pull off the same thing MLS did by investing in social media? Let's talk! Creatitive is here to help athletes and sports teams change the game with our digital marketing solutions!