An eCommerce website enables users to purchase and sell tangible items, services, and digital products online rather than in person. A company can process orders, receive payments, handle shipping costs and logistics, and offer customer care through an eCommerce website.
Most frequently, shopping cart software is used to make these customer purchases easier in the eCommerce space. The only difference between this transaction and an in-store one is that it is carried out online through an eCommerce site.
The customer chooses the product or service they desire, adds it to their online shopping cart, enters their shipping and payment details for the transaction fees, and then submits their purchase to the merchant.
What is An eCommerce Business Website: Definition
If you're new to online marketing, you may wonder, what is an eCommerce website's purpose? An eCommerce website is, by definition, a website that facilitates online transactions by exchanging information. It lets users purchase goods or services through your website quickly and easily.
Most often, these purchases are facilitated through shopping cart software. This is almost the same as an in-store transaction, except it's completed online using a website. The user selects the item or service they want, adds it to their digital shopping cart, provides their shipping and payment information to the payment gateway for the transaction fees, and receives the order.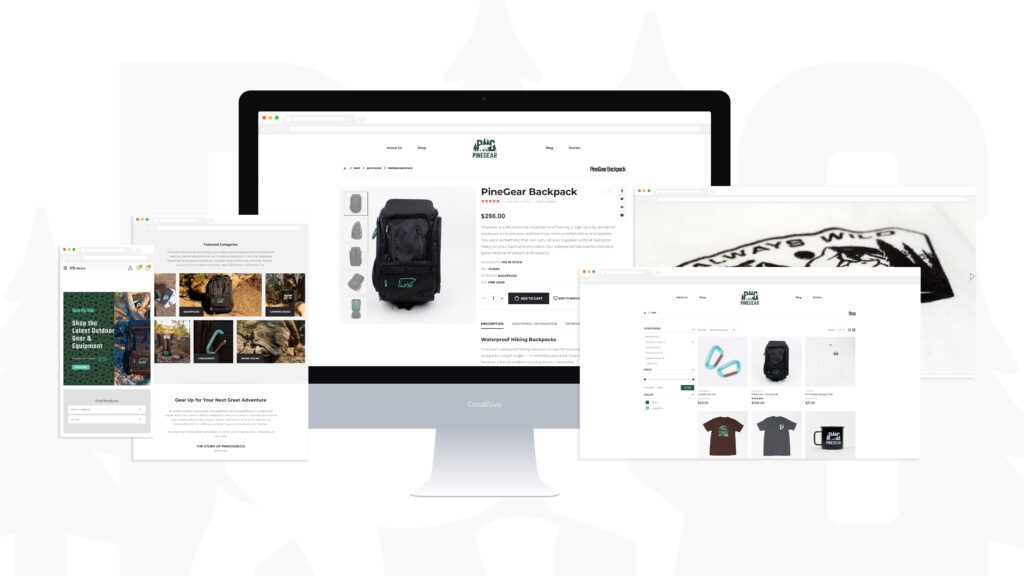 During its early days, eCommerce business transactions were done partially through emails and phone calls. But with the help of the internet, a single website can provide users with an entire array of unlimited products and a shopping experience! 
Different Types of Sites
Depending on your eCommerce business plan or the products you sell online, there are different eCommerce sites. To determine which type will work well for your small business, you must understand each one and the function they are designed to fulfill!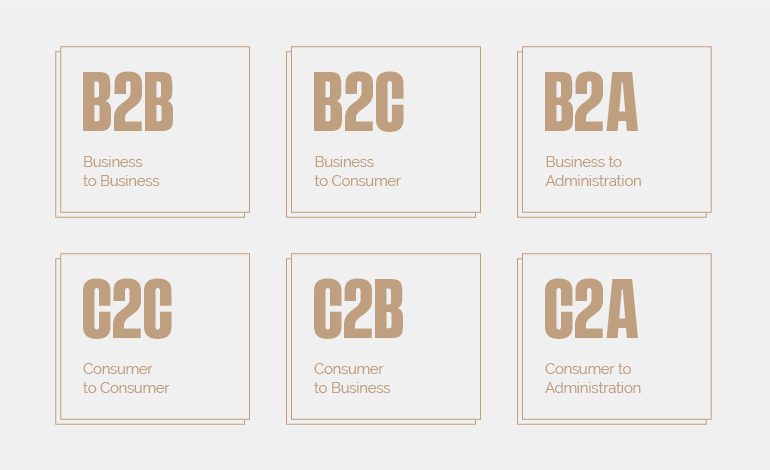 B2B Sites
Business-to-business websites are often used by those that offer goods and services between businesses. It serves as a bridge between wholesalers and producers!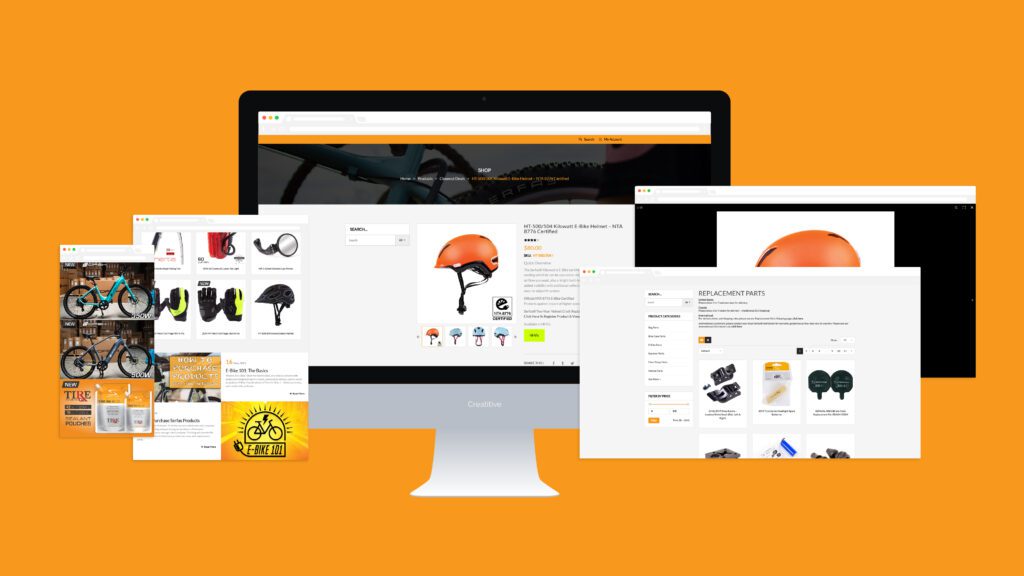 B2C Sites
One of the most common forms of eCommerce websites, Business-to-Consumer sites, deals with transactions between consumers and businesses.
People love this setup as it allows them to shop for the best prices and look into customer reviews before making any purchasing decision.
B2A Sites
A business-to-administration website, such as the firm's website that created the online portal for your city, promotes electronic communications between an enterprise and a public entity.
C2C Sites
An exchange of goods between two or more consumers takes place on a consumer-to-consumer website, also referred to as a marketplace. Websites like Etsy and eBay are a couple of examples.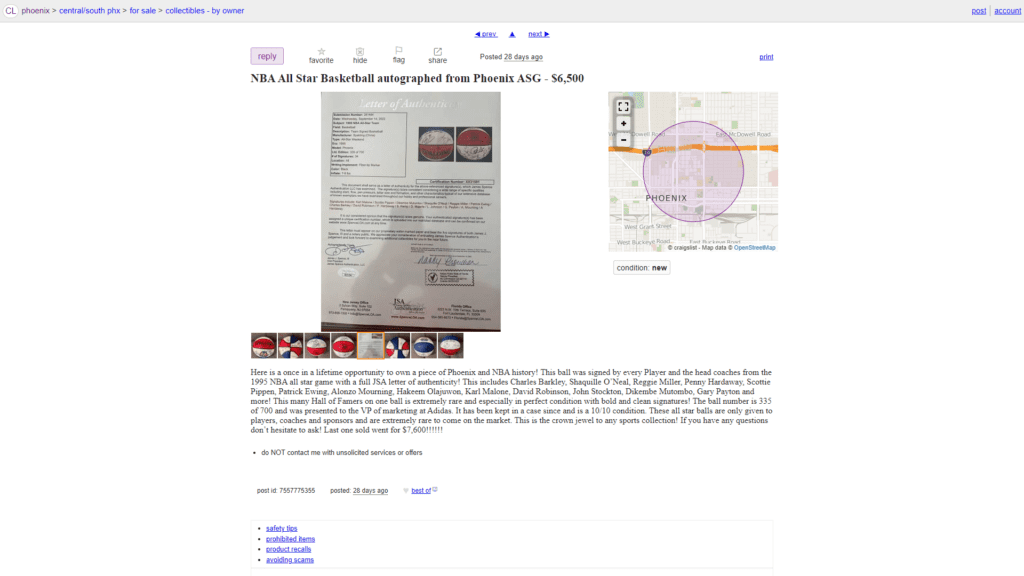 C2B Sites
Using a consumer-to-business website, customers can sell products or services to companies. This could be an influencer hired to promote a company's goods or a freelance SEO (search engine optimization)specialist who works with businesses in a specific industry.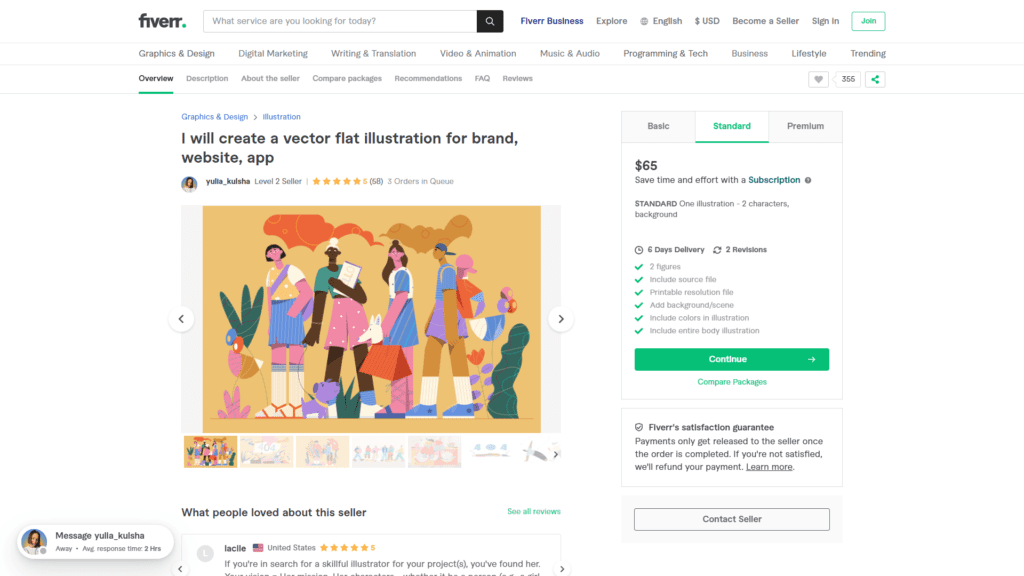 C2A Sites
The consumer-to-administration model Like business-to-business (B2A), these websites enable users to deliver data, products, or services to public administration and governmental institutions. For example, consider paying a parking ticket using your city's online portal.
The How's of An Ecommerce Website
Starting an eCommerce business website can be pretty complex, but there's no need to worry. Creatitive has divided all of the significant hows of your site into two levels; conceptualization and actualization.
Conceptualizing
Like how you first started your new business, most of your conceptualization begins with research. Create your online store market analysis by discussing your competitors and exploring who your potential customers are and who your repeat customers are.
Thoroughly study your competitor's eCommerce website and figure out how you can do something they're not doing yet. Once your research has been done, you can start writing your business plan!
Your website online eCommerce business plan will act as your roadmap to bring all your ideas and thoughts into one cohesive strategy. If you already have an existing brand, you no longer have to worry about business names and creating a logo and color scheme.
Actualization
Now that you've conceptualized your eCommerce website and aligned it with your business plan, we can start creating your site!
Before we jump into building your online store, there's one crucial thing you need to understand beforehand; search engine optimization. You probably know what SEO is if your profitable business already has a running digital marketing campaign.
But for those who don't, you should take the time to study the basics of SEO, as it will allow you to structure your site and pages for search engines properly. You can brush up on your knowledge with Creative's ultimate guide on SEO campaigns! 
We can start building your e-Commerce store with a better understanding of how search engines work! And just like any other site, your online store starts with a domain name. Go back to your existing brand guideline and ensure that your domain name perfectly identifies your brand.
Once this is done, you'll have to start thinking about developing and designing your site. And one of the most crucial decisions you'll be making is whether you'll be working with a web developer or not.
If you're relatively new to building websites, it's suggested that you work with your local web developer. Developers are your friends if you want to ensure a professional-looking store that you can launch relatively quickly.
Aside from helping you with the site's overall design and payment processor, they'll also help you figure out the best web hosting for your needs. You no longer have to look up 'small business eCommerce website hosting' online; you can rest accessible knowing experts handle your project!
Once everything has been finalized, all that will be left for you to do is launch it! Ultimately, starting your eCommerce website can be pretty intimidating, but with the help of professionals like Creatitive!
How An eCommerce Business website Helps Increase Sales
In today's market, eCommerce websites have become a force to be reckoned with. An estimated 7.7 billion people have used the eCommerce platform for shopping — about 25% of the world's population. 
And with experts anticipating enormous growth in the coming years, it's evident that the platform is not going elsewhere.
Ultimately, eCommerce websites for small businesses lead to endless opportunities, from reaching wider audiences to increasing sales; just look at Amazon and eBay! The two sites prove that websites can be an excellent platform for small businesses — especially if done correctly.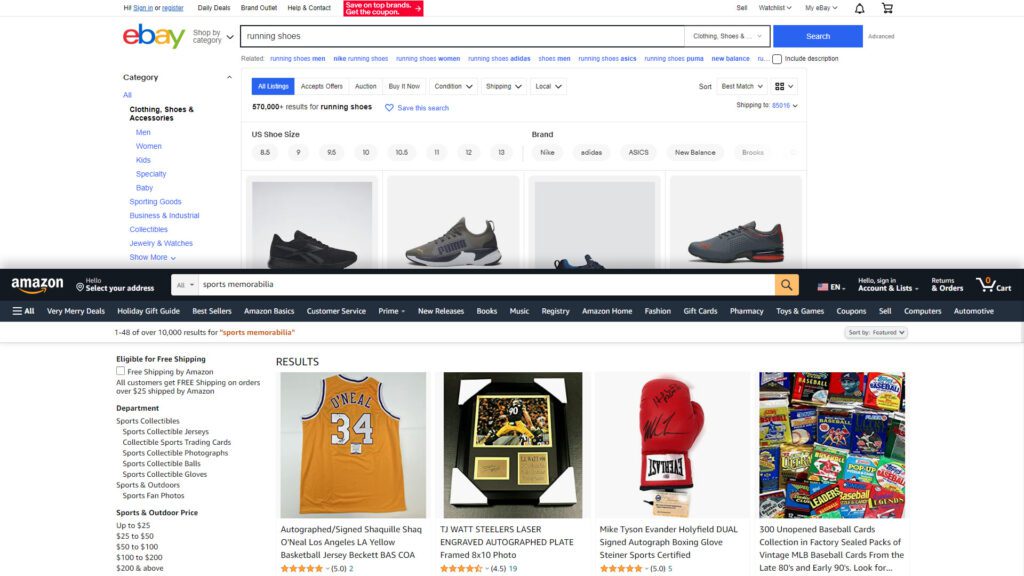 Learn all you need to know about websites for eCommerce businesses and how they can change the game!
online eCommerce business Website Benefits
For small business owners, the eCommerce industry holds significant opportunities. Recent research and data show that eCommerce sales are rising in the U.S. A study by the U.S. Commerce Department showed that in 2017, eCommerce sales jumped by 16%, representing 13% of all retail sales that occurred for the entire year. That's over 10% of all retail purchases conducted in the country.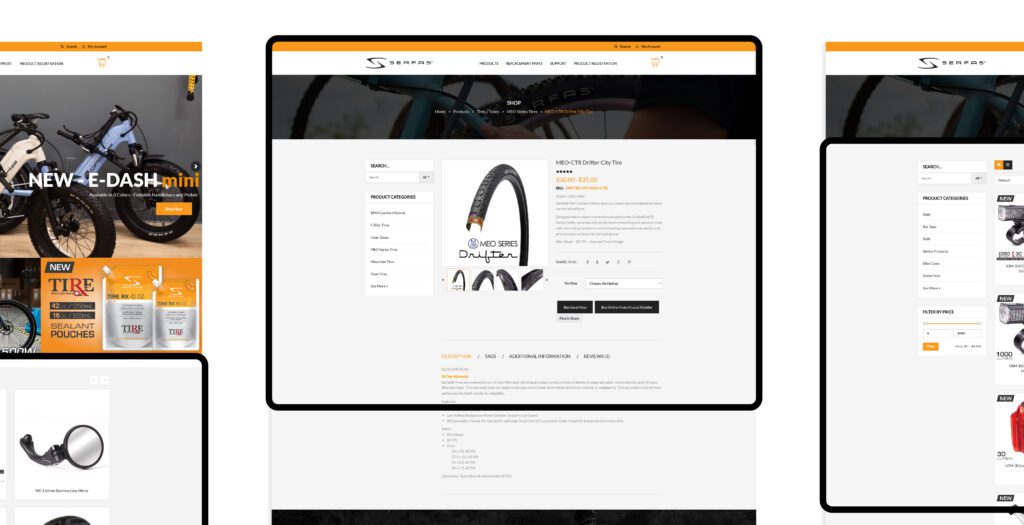 From this data, it's easy to see that having your eCommerce store website can significantly benefit a small business. From providing valuable insights and analytics for marketing to creating a personalized experience for consumers, there are significant advantages to having a website with eCommerce capabilities.
Here are just a few of the ways that your business could enjoy the benefits of having an eCommerce website:
You can Reach a Larger Audience.
You can sell your products to more potential customers of your brand by having an eCommerce store. With a physical store, people are required to come to your location to make a purchase, which limits the number of customers you can sell your products or services to with an eCommerce store, selling products to people worldwide, 24 hours a day.
You can Market your Business more effectively.
Many eCommerce tools also integrate marketing systems and analytics. These allow you to identify your audience based on specific demographics and direct your marketing through various email and social media channels.
You can Provide Better Customer Service.
An eCommerce website can help you create a better customer shopping experience. With an eCommerce store, shoppers can easily find products, compare prices, and discover helpful information related to what they're looking for, such as a product's specific benefits or features.
Additionally, an eCommerce store also allows you to reward loyal customers by sending them emails containing coupons or promotional codes.

Shoppers can purchase Products more Efficiently.
Having to spend hours searching through racks of clothes or aisles of products is not only frustrating, but it's also time-consuming.
With an e-Commerce site, shoppers can quickly filter through unwanted items to find what they need. This can be easily accomplished with a search bar tool or even a filter option.
You Can Save money.
The cost of an eCommerce site might look intimidating at first, but compared to brick-and-mortar stores, it's a more affordable option that isn't the only cost of owning a physical store. It would help if you also had credit card processing tools, shelving, employees, physical marketing collateral, etc.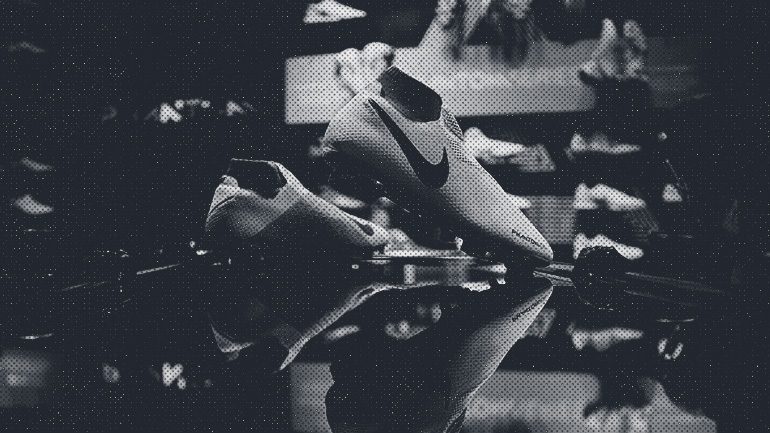 With your own eCommerce store, you have less overhead and therefore get to keep more profits from what you sell.
Building your successful eCommerce business
Choose your product
Make sure you are clear on your specialty before you begin. Better still, start with an idea of the products you expect to sell and think about what you want to bring to the market. Once you've decided on a particular good or service, take your time and do some research. Start by researching rival companies in your field.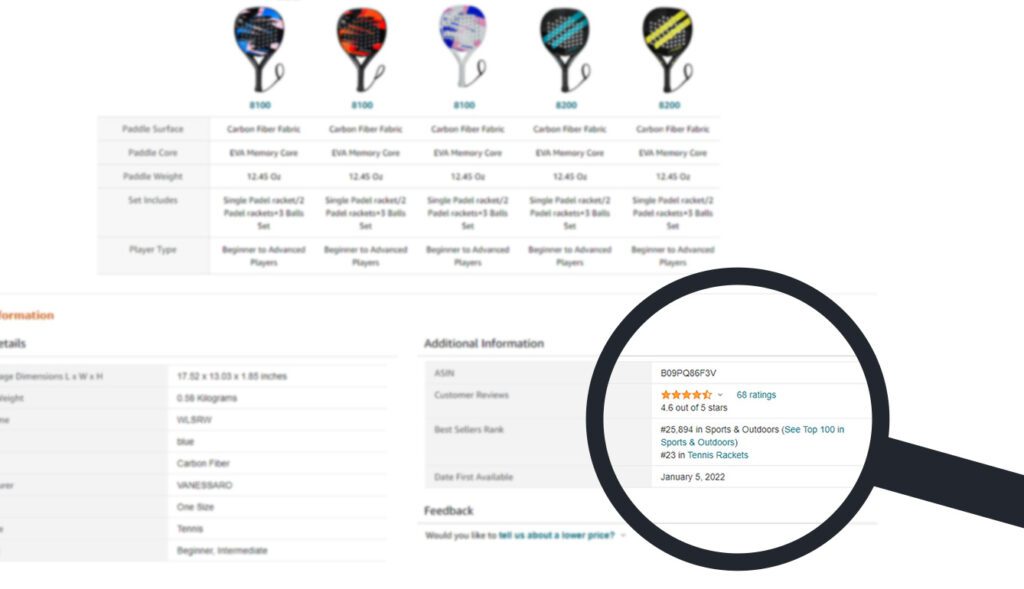 Pay attention to what they're doing well and what you believe you could do better. Carefully consider their company model, marketing strategies, and website functionality. These findings can aid in the development of your strategy.
However, you should also consider the possibility of market saturation, the ease (or difficulty) of entry into the market, and any particular needs your product might be able to address.
Find your Target Audience
Determine your target audience once you've decided what you wish to market. Think about the characteristics that your ideal customer possesses. Creating a consumer persona may be beneficial during this stage of the process.
An imagined representation of your ideal customer is called a customer persona or buyer persona. With this persona, you may predict customer behavior and gain a deeper understanding of your prospective customers. Age, geography, financial level, and individual objectives or values are things to consider when creating a persona.
Keeping these characteristics in mind, regardless of whether you create in-depth personas, will help you anticipate your client's online presence and marketing preferences.
Validate your Product
Before launching your brand, there are still several significant obstacles to overcome, even if you clearly understand your product and target market. You must first decide if your concept will work in the real world of commerce.
You should consider product-based factors like price point, markups, sales strategies, and laws and market-based criteria like market size, rivals, and industry trends.
After validating your product, you should grasp your expenses as a business owner. Since you won't have to pay for a storefront or, in the case of digital products, warehouse and production costs, e-commerce sellers frequently have more pricing flexibility.
Shape your online Business
You must have a strategy for gathering, packaging, and delivering orders if your company sells tangible goods. You have a few choices:
You are in charge of product production and delivery expenses.
A different firm producing your product
repurchasing products at a loss and marking them up
Collaboration with a third-party inventory handler for dropshipping products
By providing a digital good, you can save manufacturing and delivery costs.
The time to draught a business strategy has come after deciding how you'll market your goods. Your goals need to be clarified; this strategy will help you determine what to do next. Think about the kind of business you're launching, your offering, your target market, your revenue stream, your labor requirements, and your business strategy.
Pick a Business Name
Your online store needs a catchy name if you don't already have one in mind. An excellent company name is unique, appealing, and descriptive in a niche market. Verify if your company name is available on the U.S. and your secretary of state's websites.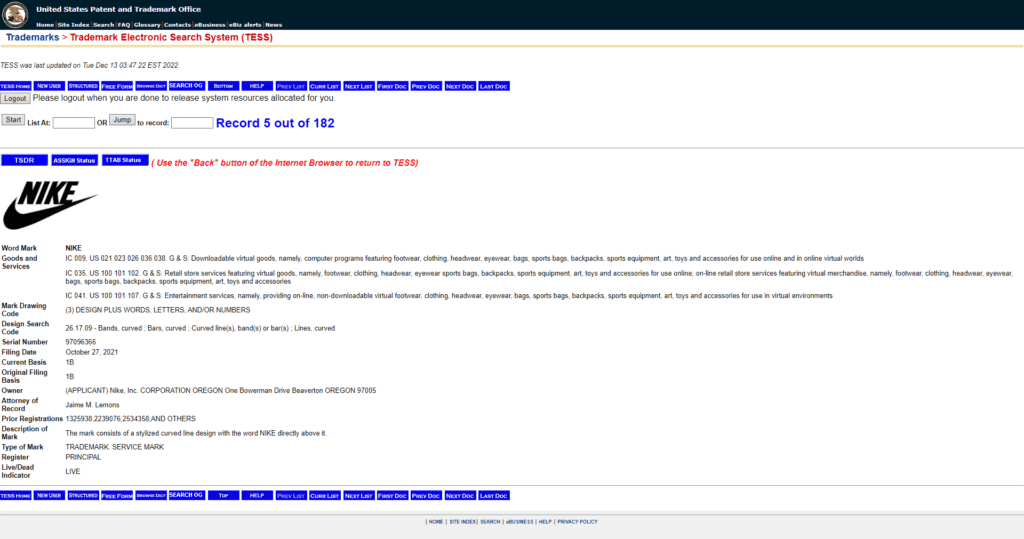 Website of the Patent and Trademark Office. As soon as you've decided, you should:
Make your domain name yours.
Speak with an attorney to register your business as an LLC, corporation, partnership, or sole proprietorship.
Utilize the IRS to request your employer identification number (EIN).
Obtain essential business licenses and permissions, such as sales tax licenses and health and safety licenses.
Build your website
It's finally time to design your e-commerce website once you've established your new firm. Creating a professional website that captures the aesthetics and values of your new brand should be your aim. The fundamental steps in creating a website are:
You are buying a domain name. You can purchase a custom domain with Mailchimp if you haven't already. Customers will find you more efficient, and your new website will gain trust.
You are selecting a web builder. It's simple to create and construct the website you've imagined for your business with Mailchimp. The creation and promotion of your website are made more accessible by the all-in-one platform.
I am creating a site map. It's beneficial to develop a site map once you've had a chance to investigate the website builder and its features. Make sure your website is simple to use and enjoyable to explore.
You are designing your look. Establishing a visual package that reflects the culture and values of your business should take time. The versatile tools provided by Mailchimp make it simple to upgrade your website's appearance with polished formats and desirable branding.
You are constructing your pages. Your website's pages should each be tailored to your target market's needs. Keep in mind that all paths should lead to acquiring new clients.
Your payment processor's connection. Before going live, confirm that your website can collect payments.
You are improving your SEO. Gaining visibility online requires search engine optimization (SEO). To connect with as many customers as possible, make sure you're using keywords wisely.
Establishing your online store. Before opening your new online business, verify your eCommerce launch checklist again.
Develop a marketing Strategy
Both before and after you launch, marketing is crucial to your store, so you should make sure you have an effective marketing plan to spread the word.
spread out
It's frequently advantageous to employ a variety of avenues to contact your customers when it comes to marketing. For illustration, you could:
Promote your social media outlets and blog together.
Post on many social media platforms, then monitor which gets the most interaction from your audience.
Partner with affiliate marketers or influencers and provide them with URLs to shareable shoppable landing pages.
Create Your Online Store
As soon as you are the legal owner of an online store, you must register your domain name and any necessary redirect URLs. When you eventually establish your store, you will need the information on the website design that you choose in the previous phase.
Additionally, the design you select must work with your eCommerce program.
There are countless eCommerce shopping cart platforms, some of which are free, and some cost money. It can be challenging to select the best eCommerce software.
You must thoroughly consider factors like page load time, features, compatibility with various payment gateways, your business structure, your web developer talents, SEO-friendly features, and more.
Promoting Your Online Store
Once your store has been launched, give eCommerce marketing your full attention. Everything else can wait until you are confident driving traffic and connecting with potential consumers.
Finding the best distribution channel for your goods and refining your marketing tactics until the cost of acquiring one new customer is less than the profit from a sale are the keys to successful eCommerce marketing.
Aim for the endless cycle where your daily spending equals your daily income. Once you've raised some exposure, switch from free to paid marketing channels to promote your company.
Additionally, be sure to put all of your profit back into your advertising. Do not keep all of your money for yourself at this time. Check your advertising ROI at least twice a week to keep a careful eye on the relationship between sales revenue and eCommerce marketing expenses. Do it ideally every day.
What Comes Next After eCommerce Success?
Make sure to continue optimizing your eCommerce business after your store idea has been proven and you have a consistent flow of customers. Here are a few additional points to consider as you launch your online store.
Provide excellent customer service
In the US, almost 45% of customers will give up on an online purchase if their queries or concerns are not promptly resolved. You must provide exceptional customer service for your organization to succeed in the long run.
Build customer trust by producing FAQs and self-service content, providing live chat assistance, encouraging product evaluations, and more. All this will generate repeat consumers for your business who are five times less expensive to acquire than new ones and provide vital social evidence.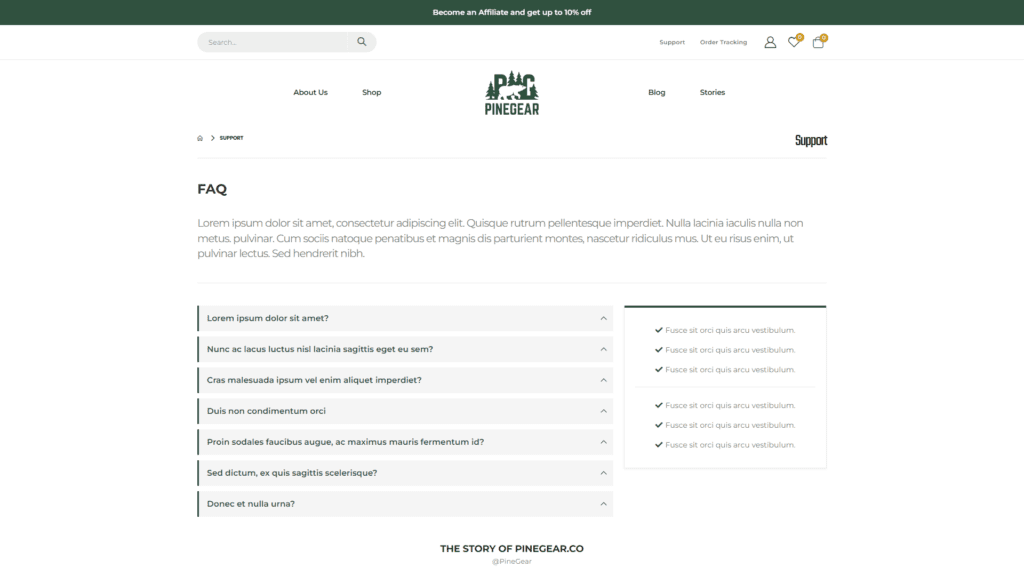 Consider Optimizing Conversions
69% of people who visit your website will typically leave without making a purchase. How much would your income increase if you caught those sales rather than losing them? Streamline the consumer experience.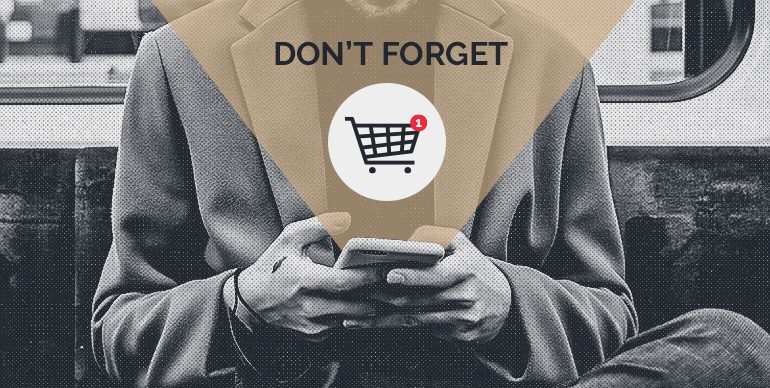 Create time-limited promotions. Send out a cart abandonment email campaign. Even better, you can launch a retargeting campaign. Try out several various strategies and try to figure out which one is most effective for your company.
Work on maximizing your stores
Remember that 44% of internet buyers will inform their friends about a negative experience. Optimizing your website is the next crucial step after setting up your eCommerce firm's framework. Boost the speed of your website.
Construct a simple navigation bar. Ensure that your product pages are excellent. Show relevant stuff. You should refine your store search. Check how your store appears on mobile devices last.
Regularly update your inventory
Best-selling items have a tendency to disappear rapidly. Thus, inventory management is crucial. Always keep an eye out for fresh product concepts that keep customers coming to your shop.
Don't let a small number of products account for your sales. Offer new products to your current consumers, and regularly test out new concepts based on Google Trends.
Conclusion
Building your own eCommerce business is as exciting as it is challenging. At a rapid pace, you'll learn a ton about choosing a product, evaluating its viability, figuring out how to get it produced, building an eCommerce website, and marketing and selling to new customers.
The process can feel like you're solving a head-scratcher of a puzzle, but it's rewarding.