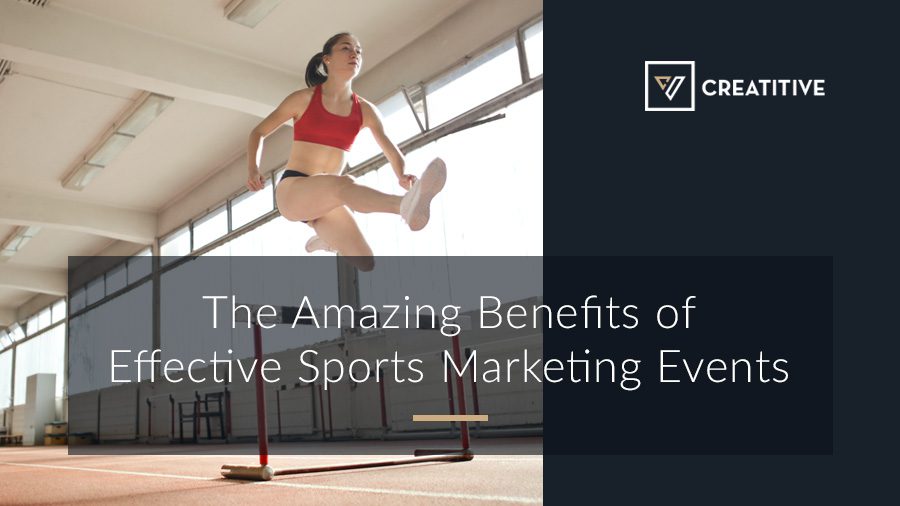 On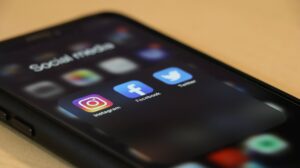 e tool everyone needs to utilize today is social networks. Social media is a great tool to keep sports fans informed, but it's an even greater tool for building and maintaining two-way relationships. Though it can be difficult to measure return on investment on ticket sales from social networks, it remains a powerful mechanism for sports event marketing and interaction. While this can sound like a lot of work, there are a number of benefits to holding one. Whether it's a major internal announcement, a sponsored event, or a client and partner conference, sports marketing events you hold need to be delivered with panache. People can be working around the clock in the days leading up to ensure that it goes without a hitch, but what guests and clients need to see when they walk into a venue is seamless delivery and confidence: Your business on its best day. 
Benefits of Successful Marketing Events
If you are wondering how to successfully use marketing events for sports, there are goals that can be reached. More exposure, creating a positive public image, connecting with new customers, etc. Make no mistake — sponsoring an event is something that can elevate a new sports business, but also help organizations that have been around for some time. So, here is why you need to consider this strategy to make a name for yourself and separate your brand from the rest of the sports industry.
1. Increasing brand visibility
First off, you have a great chance to use it to improve brand visibility to the next level. Namely, establishing sponsorship deals enables your name and brand visuals to appear alongside other reputable brands and in front of large audiences. Hence, this strategy can work miracles for small and local startups struggling to gain traction.
Of course, the bigger your current events the more press advertising, social media mentions, and other benefits you can reap.
The trick is to engage people before, during, and after the event, not just on the big day. 
2. Building a positive image
We all know that public perception can really make or break a company. Well, marketing affairs for sports and entertainment is a way to build credibility and authority around your business. Essentially, you attach your business to worthy causes and high-profile affairs in order to nurture positive associations.
Customers who attend are given strong reasons to believe you are reliable and trustworthy. And that could be just the beginning of a consumer love story. 
3. Content & social media marketing
What many entrepreneurs overlook is that sports event marketing experience provides a lot of material for ramping up a content marketing strategy. You can connect with the event holder on social media and gain access to the audience by advertising your content. Indeed, social media promotion for events is an integral part of the success formula along with other sports digital marketing campaigns — and a high number of brands already use it for highlighting their involvement. Note that specific affairs attract niche audiences or member organizations.
Therefore, they allow you to carry out a highly targeted digital marketing campaign via tools like tailor-made hashtags and user-generated content. 
4. Lead generation
Events tend to generate a different number of quality leads in comparison to a normal campaign. They set a nice backdrop for building deeper, meaningful connections with people. You can learn more about them, put together email lists, spur word-of-mouth promotion, and showcase your major sports products/services.
It is often also possible to obtain valuable data on attendees from event organizers, so check out whether that is the case. At last, make sure to do your research beforehand if you mean to capitalize on audience insights, accelerate your growth, and tap into new audiences. 
5. Boosting sales
Furthermore, you stand to financially benefit right away. Sporting events and business summits open the doors to winning more customers over and increasing your sales on the spot. Take the example of food brands setting up booths and stands at sports affairs and feeding hundreds of fans.
Likewise, you can do a lot at trade shows where companies eagerly purchase products. Just remember that if sales are your priority, you should focus on affairs with a lot of foot traffic and low direct competition. Otherwise, you could waste your resources. 
6. Getting a good ROI
All in all, recent years have shown that event sponsorship brings a solid return on investment (ROI). To maximize the chances of success, though, you should be crystal clear on what you want to achieve. In other words, set clear goals ahead of time. At the very least, you should leave the event with a list of leads to follow up on afterward.
Finally, it is a good idea to set metrics to measure the impact of your efforts. Adjust your aim, transition to other affairs, and tweak your strategies should they fail to yield desired results. 
Put your sports marketing events' best face forward
The benefits of implementing your digital marketing campaigns for sporting affairs are many, both in the short-term and over the long haul. It is high time to realize that this strategy can be a game-changer. Sports businesses of all sizes employ it to spread the good word around, maximize exposure, and grow their reputation in a community. Moreover, they do their best to show the warm, human side of their business.
If you are looking for sports marketing events management firms, your search is over. Talk to us and let sports digital marketing Creatitive experts help you today.