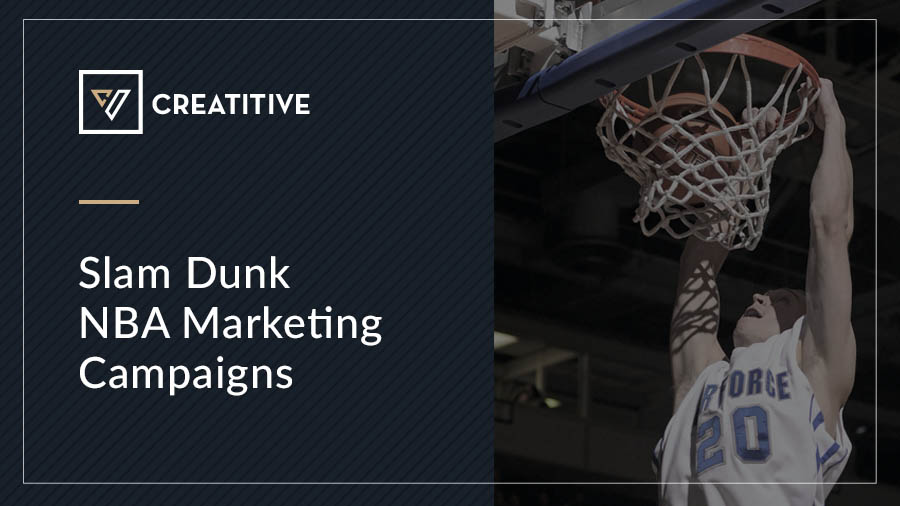 Because of today's extremely competitive market, the NBA marketing world is constantly on its feet changing and developing. Experts are constantly on their feet studying algorithms, running tests and tracking consumer preferences each week.
But despite the seemingly fleeting trends in digital marketing, there are strategies that have a long-term staying power like marketing partnerships! And some of the greatest examples of its lasting power are NBA Marketing Partnerships.
Businesses have seen what NBA teams like the Golden State Warriors and Los Angeles Lakers can do to brands. And more often than not, they want to mimic the marketing plan that made some of today's greatest brands.
NBA Players And Iconic Campaigns
The National Basketball Association is considered to be one of the fastest growing sports leagues in the USA. Over the years, it has gained 20.4 million viewers across 215 countries and territories.
Experts believe that this massive growth can be tracked to the league's digital marketing strategies and great social media management. Because of their campaigns, they were able to expand both their brand awareness and sponsorship deals across borders.
The great reach of NBA games and NBA drafts have made them irresistible partners for brands. Nowadays NBA seasons are not complete without iconic ad campaigns between players and sports brands.
With this in mind, we've listed some of the slam-dunk NBA ad campaigns that'll surely inspire budding sports brands to make that partnership!
Kobe Bryant and Nike
Sports brand giant Nike has been Kobe Bryant has been his sponsor for quite a long time but they were only able to tap into success when the ad campaign for his signature shoes Hyperdunks hit the TV.
Their initial ads made use of the staying power of traditional marketing strategies that focused on top players. They were only able to bring the sponsorship to greater success when they started playing by the viewer's minds.
The campaign went viral with the help of Bryant's reputation for great leaps. Using his skills and some Hollywood magic, people remembered the ad for Bryant jumping over an Aston Martin with the shoes on. Afterwards, the Hyperdunks became a game changer in performance footwear.
Dwayne Wade and Converse
The ad campaign that showcased Dwyane Wade's signature shoes with Converse called Wade 2.0 was inspired by a letter written by the all-star player discussing his relationship with basketball and the challenges that drove his desire to succeed.
Instead of focusing on the product or on the player itself, the ad campaign placed the spotlight on Wade's love for sport and his journey towards NBA from a small town in Illinois.
It was a touching campaign that bonded players around the world through his passion for his craft.
Lebron and Powerade
Taking a look at some of the most iconic NBA campaigns, there's a common denominator present among them. If an ad makes viewers pause and think, the more they're likely to think about the brand.
Powerade's ad campaign with Lebron James showed him making five consecutive shots in a full court while warming up. Undeniably, people talked about the commercial.
The shots were amateurish in style, giving the feeling that it was shot real time. It had people thinking of whether it was real or not. Did Lebron really do that? Or was it just some great Hollywood magic? Regardless of, it caught people's attention enough for them to be intrigued by the brand.
Long Term Plans Are Better
If you ask sports fans about iconic NBA ads, they can probably name a few more than the examples we've stated above. The relationship between NBA teams and great brands have existed longer than we think and this is due to the success that such long-term tactics bring.
Trends may come and go but there's a reason why long term marketing strategies like content marketing and digital marketing are still here. These strategies are what builds and strengthens brand-consumer relationships. Without them, some of the greatest brands we know today wouldn't exist.
With this in mind, marketing experts suggest that professional athletes and sports brands as well invest in longstanding strategies like content marketing and SEO campaigns. These strategies alongside other enduring tactics help cultivate and maintain a brand's position in the market.
Perfect Concoction
Those who want to replicate the success marketing strategy from the NBA bring should be able to formulate their own perfect concoction!
Before conceptualizing any marketing strategy, you must ensure that both your short term and long term goals work together and not against each other. Ensure that both of your strategies are balanced!
Take Your Marketing Strategy to the Next Level
Marketing all sports teams is tough. But every team can see success by using the same marketing strategy as the pros.
Contact us
to see how you can take your team to the next level.