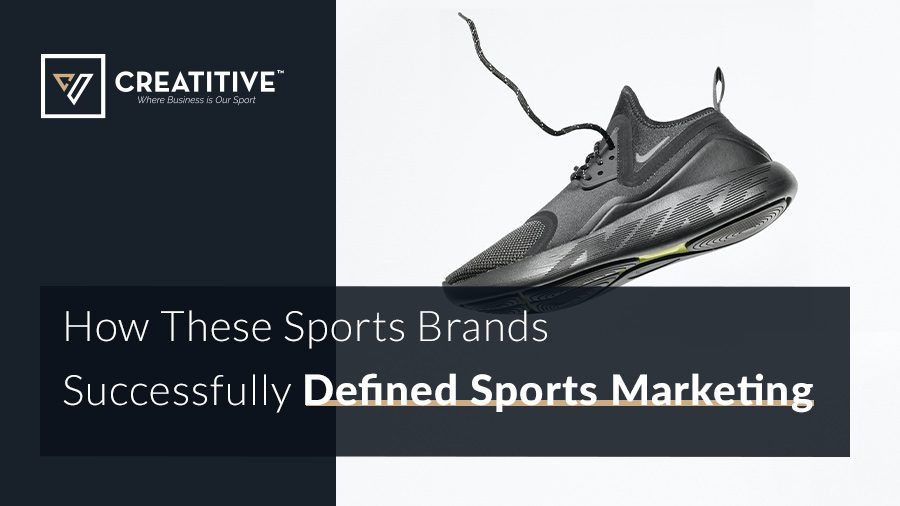 In today's world, advertising follows people everywhere as brands in the world fight for the top spots. Literally. It's no coincidence that those trainers you've been looking at online are suddenly appearing on your Instagram feed.
When you hear the word advertising – what comes to mind? Is it those Instagram video ads? Banners on a website you regularly use? Whatever you picture, most of us can conjure examples of what advertising looks like. But it's not as easy to pinpoint exactly what it means, or how to do it well.
From its print-based beginnings in the 1920s to today's pesky pop-ups; the advertising industry has adapted to work in our technology-driven world. However, the need for advertising hasn't changed, nor have the best practices that make for successful ads.
It takes a combination of endurance, flexible strategy, tenacity, and creativity to stand out with advertising in the fitness industry. In this article, we'll take a look at three examples of game-changing fitness sports brands in the world, leading the way with their social media marketing and the loyal customer base they've built.
Leading Sports Brands
Nike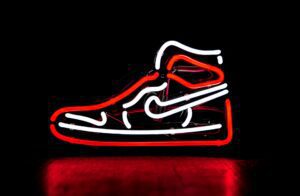 You can't talk about fitness and sports advertising without talking about one of the best sportswear brands in the world. A pioneer in its field, Nike is known for many things like the best sportswear apparel. From its 1984 sports apparel brands of Jordan Brand, which became one of the most athlete-endorsed and biggest sports brands of all time, to its iconic 2017 Breaking2 campaign.
When you think of Nike, you likely think of their sports shoes; it's the product they're most famous for. And while the athletes in Breaking2 wore Nike activewear for training and competing, none of the campaign's marketing mentioned products.
Nike and Adidas and Puma sell a commodity. They sell running shoes. And yet when you think of Nike, you feel something different than a sports shoe company. In their ads, they don't ever talk about their products. They don't ever tell you about their air soles and why they're better than Reebok's air soles. What does Nike do? They honor great athletes, and they honor great athletics.
That's who they are; that's what they are about. They are one of the best sports brands for clothing and more.
The success of Breaking2 is just one example; sportswear brands in the world have excelled in its marketing efforts by playing to its strengths. Storytelling is what Nike does best, and it's at the heart of everything the brand communicates.
Outdoor Voices
Next to our biggest sports brands list is Outdoor Voices. The sportswear brand was created with a straightforward goal; to create the world's number one athletic brand. Founder Tyler Haney wanted to fill a niche in the market for sportswear brands by designing stylish clothing for everyday exercises.
Through building communities on social media, it has cultivated a loyal following, with its playful slogan "Doing Things" promoting its version of Nike's infamous "Just Do It." The tagline is short for the sports brand's full slogan "Doing Things Is Better Than Not Doing Things". It caters to the growing interest in today's society for overall health, wellbeing and sportswear brands.
The sports brand uses Instagram to involve its followers in the community and provide more than a product; they give their customers experience. Outdoor Voices consistently shares informative content for their fans such as workout videos and meal plans. For a sports brand like themselves, it's important that they go above and beyond what's expected to them if they want to beat other giants in the game.
Outdoor Voices is storming the activewear market because it's tapping into an entirely different audience and inviting them to be part of a community.
GymShark
The sportswear brand Gymshark has grown incredibly since its launch in 2012. Over the last 3 years, the UK based company has reported an annual growth profit of 152% and generated sales of over £100m in 2018. But how did Gymshark snowball from a small online retailer to a globally-recognized sports brand brand?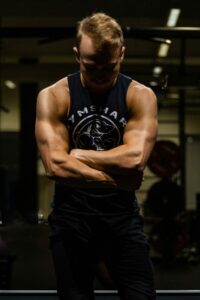 Gymshark's rapid growth began once the brand's started using influencer marketing. Back then, influencer marketing wasn't the popular marketing strategy it is today, but Gymshark sent its products to their favorite high profile bodybuilders in the hope that they would wear and review the brand on YouTube.
The strategy was an immediate success and the brand quickly pursued a further 18 influencers who had a combined following of over 20 million people. To engage and build larger communities, Gymshark held influencer events – where followers could come and meet their Instagram idols. In the lead up to the event, the influencers would connect with their followers by promoting the event and conveying their excitement to meet the fans.
The influencers, now known as 'Gymshark athletes,' naturally became brand ambassadors after developing a genuine affinity for the products. Since realizing the benefits of influencer marketing, the tactic remains a substantial part of the brand's marketing strategy today.
The brand's 3 Instagram profiles have a combined following of over 5 million users, with the hashtag #Gymshark tagged over 7 million times.
New Balance
Over the recent years, the sportswear industry saw New Balance reinvigorate itself as a sportswear brand. In it's early years, the sports brand marketed itself as a lifestyle brand but over time, New Balance struggled to successfully connect with its younger market.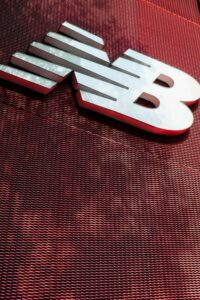 But since 2015, the sportswear brand has worked hard to turn its lifestyle image into an athletic one! During that year, the brand was able to secure its first branded play in football with the help of Liverpool. And following that major deal, New Balance launched its first official global marketing campaign called Always in Beta.
Officials said that the campaign is meant to shake up consumer perceptions around New Balance being an older or aged athletic brand. Now, the sportswear store is on its way to becoming one of the major players in game, alongside Nike and Adidas!
In Summary
One thing is clear with all of these examples; successful sports brands even sports car brands, share a message with audiences. They invite them to be a part of something bigger than themselves. The brand's voice and core values are always conveyed consistently.

Nike tells stories, Outdoor Voices fosters communities, Gymshark inspires. Sports brands and fitness businesses needs a set of values that sits at its core. It creates a message and a voice that you'll use to resonate with your target audience through all of your communications. With several other sportswear brands like New Balance in the game, it's crucial for those who want to be part of the top 10 sports brands in the world to deeply connect with their people. It's not enough to just have a brand.
So if you haven't already defined your sports brand values, now is the time to find your voice. Visit our website and let Creatitive experts help you today.