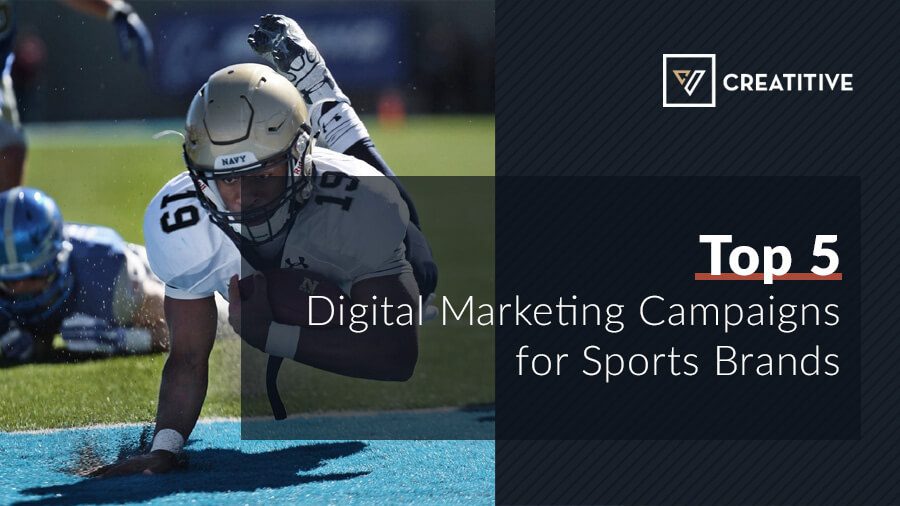 The sports industry, ever since its dawn, has always had a large following. Regardless of what sport it maybe, there's a large chance that it already has a group of passionate supporters — somewhere out there, silently cheering their favorite athletes on.
And with the fast-paced emergence of the internet and technology, market-leaders have been handed a crash course into the new way of packaging and selling sports to consumers. Sports teams and athletes can now reach their fans in a more personal approach while brands have developed the strategy of subliminally marketing their products where most of their audiences spend their time on — its immediate and direct promotion that's completely free.
Fans love it too! Avid fanatics find satisfaction in being able to personally share their love and support to their favorite teams or players through social media platforms such as Facebook, Instagram and Twitter. The internet has helped bridge the gap between supporters and teams. One great example of this is the rise of live streaming, average fans who find it difficult to attend each match can cheer for their favorite players in the comfort of their phones or tablets. And if they are ever in a location with not so great signal, they can keep themselves updated with live updates most sports leagues and teams now offer.
While most sports brands paved the normal path of going digital, there are those who leveraged online marketing far beyond that most of their competitors have. If you're looking for the right sign of choosing the unpaved road to success, here are five reasons why it's worth the risk.
Top 5 Sports Digital Marketing Campaigns
Space geeks and marketing enthusiasts can remember that great day Red Bull launched its high-altitude diving project with Austrian skydiver Felix Baumgartner in 2012 — and who wouldn't. The record-breaking parachute jump from the edge of the space had millions of witnesses through the help of live streaming on Youtube, which is considered a first during that time.
The well-planned and highly anticipated mission did not provide critical medical and scientific data for future pioneers, it also innovated the concept of live streams by capturing the ethos of the brand. It provided them with a fantastic advertisement that several consumers from different age groups enjoyed.
Under Armour is the famed sports company known for becoming a global player that came from nowhere — and they further emphasized this with the gritty Rule Yourself campaign launched in 2016. Featuring Michael Phelps, the ad resurfaced on social media ahead of the 2016 Rio Olympics, leading it to become the second most shared ad of that year's Olympics and fifth most shared Olympic ad of all time.
It struck the right emotional chord within its target audience and taking a wider look into the brand's recent campaigns, almost all of them are consistently authentic — which makes it more trustworthy for young viewers who aren't big fans of ads that feel fake.
Unibet went ahead of its competitors in the sports betting market by providing its consumers with insightful information in its sports marketing campaigns through videos, social media marketing, and via fool-proof blogs. Admittedly, iGaming brands have made use of data feeds and other dynamic content but Unibet took this further by injecting value into statistics.
It took its critical insights and coupled it with its live dynamic odds featured on its advertising and landing pages of its website. Unibet provided customers with smart insights depending on the games highlighted by a separate data feed in the ad. The feed was tailored for each market, resulting in an increased ad performance.
Sport England's "This Girl Can" campaign was the first amongst other sports brands that tackled the issue of gender gap in sports participation during the early 2015 — and it was a groundbreaking success. Aside from its captivating ad that told the real story of women who played sports in images that are completely differs from that of the stylised images of women, it also created an online community of people normally ignored.
The campaign continues to run until today and is regularly discussed since its launch.
Paddy Power's Social Media Power
Paddy Powers approach in utilizing social media has been so well documented, it became a staple for several people's feeds. It produces almost round-the-clock posts on Facebook, Twitter and Snapchat. With a mindset of a publisher, it creates disruptive ads and posts with a consistent tone of voice and attitude. The same attributes can also be observed in its social engagement.
Paddy Power has curated a cost-effective way of building and improving brand awareness. Their constant want of engaging puntes in a real-time manner have differentiated themselves from the competition.
Harnessing The Power of the Internet and More
The internet has provided almost every user the ability to creatively market their products and their brands. If used strategically, it produces results that goes far beyond expectations.
And if you want to take another step further, why not reach out to mavens of digital marketing who can teach you the ins and outs of the internet! Digital marketing agencies nowadays offer social media management packages, email marketing programs and other online marketing bundles to help you promote your brand better.