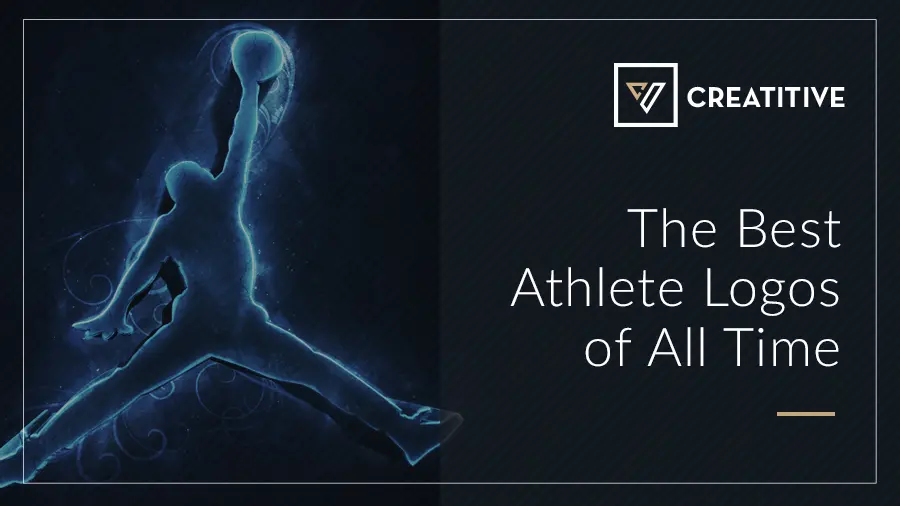 Having clear personal brands are key as professional athletes. You're more than just your team or your sport. And your supporters need to be able to recognize who you are outside of the organizations you partner with. Part of every successful athlete branding strategy is coming up with a unique and eye-catching logo. The best place to start gaining inspiration is by looking at famous athletes logos to see what works and what elements you want to incorporate into your own brand's logo.
7 Famous Professional Athlete's Brands Logos and Their Success
Tiger Woods
Tiger Woods has gotten a lot of media attention over the years. Some of it has been associated for his golf career and some has been about his personal exploits, but one thing is certain: he has a very clear athlete branding strategy. His logo focuses on simplicity. It's monochromatic and uses his initials to create a distinct and easily identifiable logo. What's better is that it doesn't focus on golf. This means he can continue to use it as he want to even if his business ventures start to move beyond the game.
Venus Williams
The tennis star has started building an activewear clothing empire with her brand, EleVen. The logo is entirely text-based using her name to carry the still-growing brand to new heights. But what makes this one of the best pro athlete logos out there is the way it incorporates her first initial, V, and turns it into two off-kilter ones right in the middle of the word. It's eye-catching and makes you pause and think about what you're seeing. That could mean more brand exposure over time as her career continues to flourish.
Russell Westbrook
Russell is currently a member of the Houston Rockets, but his logo has absolutely nothing to do with the basketball career he has built. It uses his initials but does so in a way that looks more like a geometric artwork design than a classic logo. This makes it memorable and allows him to incorporate it into everything from clothing designs to his personal website.
LeBron James
LeBron James is arguably one of the most successful professional athletes and a large part of his success comes from his personal athlete branding. He's noticeable anytime he's in the press, but when you don't see a picture of him, you'll still be able to recognize his logo. Like the best pro athlete logos, LeBron's uses his initials. On the left side, there's a stylized flat L and on the right, the same design is flipped, turning it into a J. Between the two letters, there's a stylized crown. It's simple, high-contrast, and distinctive. Even better, since it lacks the complicated geometric design, it's easy for everyone to know who it belongs to.
Michael Jordan
Michael Jordan hasn't been on the court in decades, but most people know his name. And even more, recognize his logo. The signature silhouette of Michael leaping into the air to perform a slam dunk has graced everything from shoes and clothing to backpacks and school supplies. It's clear who it belongs to no matter what it's on. But unlike many logos, Michael's is easy to replicate in any color. That means it's easier to increase the number of items and materials the logo can be used with.
Lance Armstrong
Lance Armstrong's entire career was centered around the bicycle. It makes sense that his logo would, too. But he also uses the classic yellow color seen on the leading rider's jersey in the Tour de France. Why? Because he wore that jersey seven times throughout his career. But the logo is dual purpose. In addition to the cyclist on top, his trademark LIVESTRONG message is prominent. And that word doubles as both his brand and not to mention his famous athlete logo on its own.
So, How Can You Create a Professional Brand as an Athlete?
The best thing you can do is to figure out what you represent as an athlete. But that's only the tip of the iceberg. You still need to create a great logo that reflects your personal and professional values. If this sounds like too much, don't panic. You don't have to brainstorm, design, and implement the logo on your own. Get a logo designed by a professional with us! Also, if you need help with athlete video branding for your social media, contact us today to schedule a free consultation and get your strategy and logo design started off right.