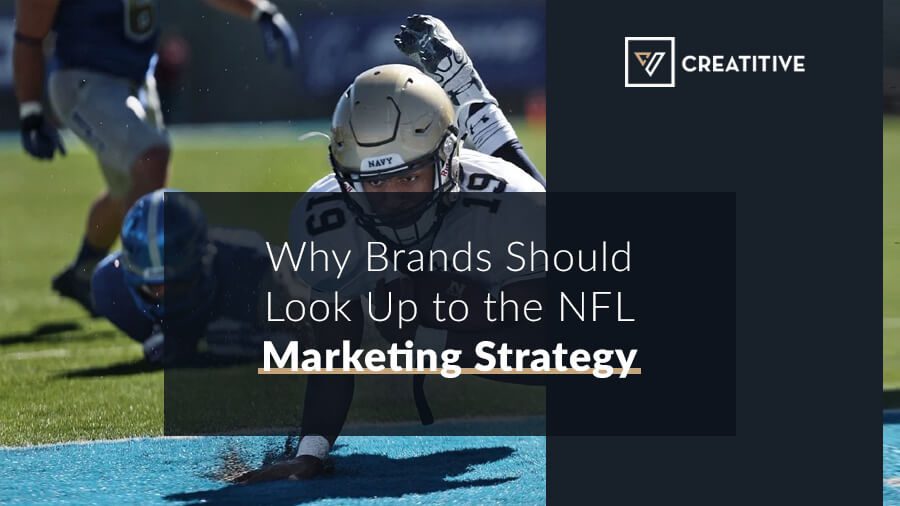 Whenever the football season hits, people often expect the Super Bowl to be filled to the brim with NFL fans anticipating their favorite NFL players. But in reality, it's not just avid fans on the lookout for the season. As a matter of fact, marketing experts are waiting for great brands to drop their NFL marketing campaigns.
In comparison to other sports leagues, nobody does marketing better than the National Football League Season does. With a complete 365 days worth of events, it has become the most profitable and relevant sporting event in the history of the world!
The great participating brands spend much of their time planning their respective NFL marketing strategies. This is because the sports marketing NFL media and the brand itself have created platform companies have a hard time resisting.
But before the sports giant become the most anticipated sporting event that it is, it started with short-lived seasons. And thanks to the ingenious football marketing strategy they've done, they were able to become one of the leading leagues across the globe!
The Beginning of Football Greatness
Unbeknownst to many, there was a time that the NFL only had a 15-week long season. Its draft lasted for a couple of days and they only had three weeks' worth of playoffs. Once these events are done, the league disappears off the radar for the remainder of the year. All is left is sports marketing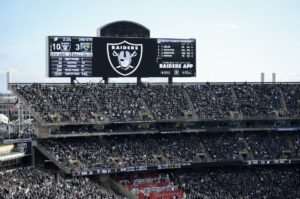 They stuck by the fall and winter season in a deal that the Major League Baseball will have both spring and summer. This increasingly amazing setup made the American sports landscape pretty simple but because the baseball season took so long, people often forgot about football.
For a sports business, football marketing is defined by the NFL.
Things changed when Pete Rozelle became commissioner. Rozelle successfully expanded the season to 16 games and was able to increase the teams that made the playoffs. Soon enough, they were able to expand the season. Rozelle did this to make football and the NFL relevant to sports fans. Football marketing suddenly became famous among sports clubs, sports businesses, and even the world. People from America, Europe, to Asia watch the match even online.
Surprisingly, the formula worked and the NFL became so popular, Rozelle and his team knew they had to expand further. The team decided to start to hold their scouting and drafting months separately — to ensure that the NFL remains relevant even after the Super Bowl. Today, the revenue of NFL sponsorship is unmatched.
They were able to invite the press around them, having sports talk shows and journalists constantly talking about the NFL season! Though they know they won't be the ones to lead the conversation, what matters most is that their audiences are talking about them. Football marketing is more than this.
It didn't take long enough for the sports league to gain the traction it now has. And within months, both sports brand owners and marketers pray to imitate the success the NFL Marketing Plan has.
With this in mind, we've broken down the NFL's premier league football marketing strategy and took a look at what worked and what didn't!
Makings of A Successful Global Brand
Admittedly, there have been a number of growing concerns around the brand. But the NFL was able to maintain its popularity among consumers, and here's how they did it:
Reaching Out to International Audiences
The NFL kept its fans on their toes for brand new viewing experiences each year. For instance, the sports league collaborated with Yahoo in live
streaming the 2015 Season. Additionally, live streams were also made available on NFL Mobile, Network Watch App, NFL Now, and NFL Game Pass.
The following year, they partnered with social media platform Twitter in streaming ten Thursday Night Football matches. These two campaigns showcase the ability of the sports league to have a presence on every platform or channel available to them.
Having several avenues allows a brand to consistently share content with its targeted audiences. This would then result in a trusting relationship between the brand and its consumers. Not only will you be regularly publishing content, but you'll also be creating brand new experiences for them.
Reaching Out to Sports Fans Around the World
Though the sports league initially ignored the idea of fantasy football, they ended up utilizing it later on to engage their large fan base.
The NFL started a specific website for its fantasy football before proceeding to dedicate a TV show as well as a podcast series for it. Furthermore, they also developed a series of fantasy-based games such as "Playoff Challenge"," Weekly Pick 'Em" and "Fantasy Survivor"
Brands must realize and embrace the power their fans possess. Support them by creating exclusive content, promotions, and deals with their interest in mind. These football marketing strategies moves will further strengthen the relationship you have already established with them.
Engaging with the Football Community
Consistency is key to branding success. And though the NFL's teams have their own look and feel to them, the products theyuse support the overarching brand of the sports league.
Brands must keep their brand identity in mind in creating and promoting products or services. They should work on building a strong brand that their consumers can identify with. It is important
Consistency in Products And Services
With these important factors in mind, sports brand should keep their focus on building sturdy relationships with their consumers before expanding further.
Taking a look at what the NFL did, changes occurred after they met their initial goal. While it may be true that it took them a while to get to where they are now, the time they spent on their foundation was met with great success.
Don't rush into things! Meet up with football marketing experts to learn how to master expansion the way the NFL did!