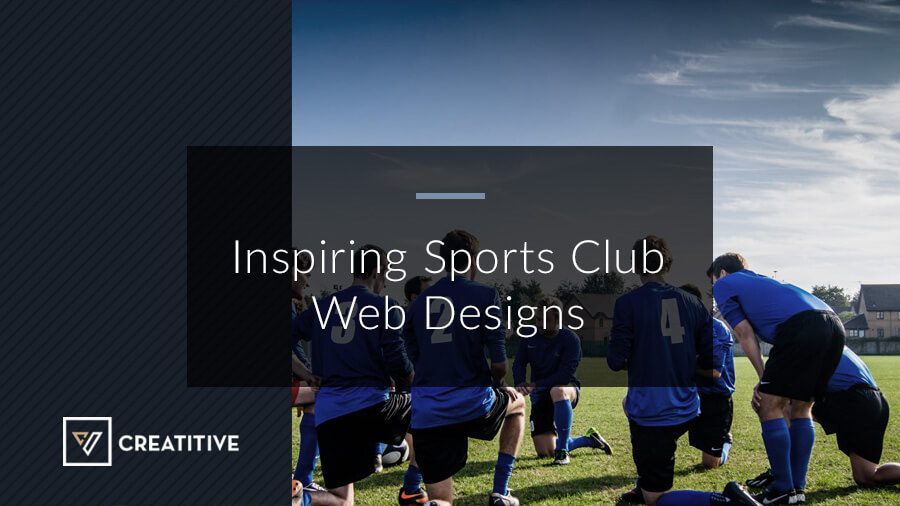 In today's tech-heavy influenced market, having a website is one of the most crucial things in establishing your online presence. Almost everyone — regardless of their industry — sees its undeniable importance but as the competition continues to grow harder, it's not enough to just create a site and fill it up with information vital to your sports club.
Here's a fun fact, 66% of people prefer to see something aesthetically pleasing if they are only given 15 minutes to consume content — a perfect example on why web design matters. Generally, your website will be your audience's first go-to in learning about brand, hence, it's important that it leaves behind a good impression to anyone who visits it. It should be able to earn leads and more visitors as time progresses but sometimes just having a website does the complete opposite. Professional web design leaves a good impact on fans, therefore lessening the chances of them — or a potential supporter — turning to your competition.
Another important factor to keep in mind is that certain web design elements contribute to your site's search engine optimization strategy. Anyone who hopes to leave a lasting mark on the internet understands the critical role SEO plays in digital marketing. Ensuring that it features all on-page SEO fundamentals to make visibility much easier is important aside from how your content is published.
Though it's undeniable it is much more complicated than it seems, we're here to guide you in understanding the fundamentals of good web designing.
Inspiring Sports Club Web Designs
SPIN
The pingpong club has elevated the game and have successfully attracted people so join in on the fun — and it's not really that hard to understand why. Its website immediately greets visitors with an eye-catching banner video showcasing just how much fun people have at the club. On top of it is a user-friendly booking form that takes you to a step by step form on submitting your details. The grid of square boxes carries photos and links to other pages and each page features a clean and elegant look as well as great user interface.
FC Barcelona
Being the already well-celebrated club that it is, its website mostly focused on presenting recent news and updates to its fans. As it is widely recognized around the world, it features six languages alongside a timer countdown for upcoming games in its home page. Both of its main navigation bar and bottom notification bar stays in place and moves with you as you scroll through a page. The titles and trophies they have won as well as the stats of key players of the team can be easily found. Supporters also have the option of purchasing regular or VIP tickets from the site!
Melbourne Football Club
The club's website makes use of parallax scrolling and attention video content to stand out. Its top bar link features links to separate pages that allows fans to watch live games while its homepage showcases recent news and upcoming matches. The navigation bar drops down information when the cursor is placed upon each category. It also has a search box where fans can view news, videos and players.
Critical Components
If you've taken a closer look into each website, you can find common elements critical to a good website.
Each site made sure it had a solid navigation that allows users to easily and quickly access critical information and even important forms. User-friendly navigation attracts leads to stay on your page while poor navigation discourages them from engaging your page. It's important to note that the attention span of your visitors' is short, so design navigation that will help them access the information they need.
Their web design is also responsive on a multitude of devices — a factor that's extra important in this day and age. Nowadays, people can access almost anything they want, anywhere they want it. Ensure your leads stay in your site by making each of their experience, positive — regardless of the device used.
It can also be noted that their respective style guides is consistent through and through. It's an important element to make note of, especially in terms of consistency in branding. From its colour scheme, and font, each element is consistent in each page.
And lastly, each website is able to load itself quickly. Reiterating our first point in quick and easy-access information, page speed is a critical element in web designing. Visitors hate waiting for slow loading pages — and the longer your site loads, the quicker they lose interest.
All In One Packages
Admittedly, there are a lot of important factors and critical elements to keep in mind when it comes to web design — and frankly speaking, it can be a bit too much for those who barely have an idea on what works and what doesn't.
Luckily, several providers have started to offer web design packages for sports clubs on a value-based cost. These affordable website packages are worth investing in if you hope to further leverage the power of digital marketing in your business. Not to mention that those handling your website have enough knowledge and expertise that can drive the best results! If you're unsure of what to do, there's nothing wrong in trusting an expert.