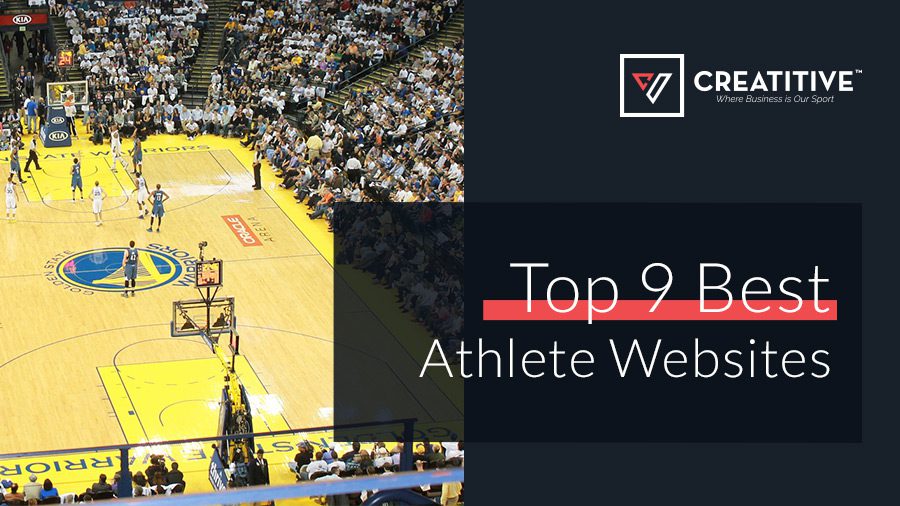 When it comes to creating the best athlete websites — albeit, a great website in general — two key ingredients come to mind; great web design and consistent branding.
And while it may be true that these two factors are detrimental to the success of an athletic website, getting the right formula can be pretty hard — especially for those with little to no prior knowledge of athlete web design.
With this in mind, Creatitive has listed nine of the greatest websites that carry top athlete website design! Learn from the best and see what makes these websites great!
LeBron James
LeBron leads the pack in athlete personal websites with his minimalist design. It opens with a clean homepage that offers an easy-to-navigate menu.
And unlike many professional athletes, he has several sub-brands beneath his core LeBron James personality. Each is presented on its own page and he links to his social media accounts to make it easy for fans to connect.
LeBron's website serves as living proof that simplicity has the capability to solve even the most complex problems!
Troy Polamalu
The Steelers all-star's page focuses on his football career and the foundations and sponsors he partners with. His homepage is clean and graphically interesting, featuring bold high-contrast fonts. On the homepage, he gives fans the chance to follow him on social media or head to his store to pick up some merch—no digging through layers of menus.
Fans can easily learn more about Polamalu with the help of his great website!
Serena Williams
Serena Williams' site takes simplicity to a new level. She uses a single-page athletic website design that reveals content as you scroll.
This increases engagement and makes the information easy for fans and prospective sponsors to find. Where the menu box usually drops down, she linked to her social media accounts. This makes it easy for fans to follow her journey and stay connected right from the get-go.
Usain Bolt
Usain Bolt, one of the fastest men in the world, has one of the best athlete websites out there. The homepage features a scrolling series of images and accompanying text promoting each section of his site or upcoming events. The entire site is high-contrast, making it easy for anyone to read and the menu is simple with no drop-down features. This makes it easy for people to access what they're looking for immediately.
Maria Sharapova
Maria Sharapova has a website that reflects her personality and professionalism. It showcases her sponsors, her personal projects, and the charities she partners with almost more than it does her tennis career. It also integrates her social media platform of Facebook feed to make sharing videos and other such content with her fans as easy as possible. If any visitor of her website plans to follow her on social media, they can easily do so as the site provides links to the various platform Sharapova uses online! This kind of convenience is what most sports fans look for. Whenever they find themselves scrolling on the internet, they want to avoid jumping from one platforms to another as much as possible.
Jessica Ennis-Hill
Jessica Ennis-Hill was a hotshot at the 2012 London Olympics and her website shows just how much she's grown and evolved her brand since competing in the games. It opens with a high-resolution image and the menu above is easy to navigate. She highlights each part of her career from sponsors to her current passion projects. The design is simple, elegant, and speaks to her target market by using different colors and script-like fonts.
Floyd Mayweather Jr.
Floyd Mayweather Jr.'s site makes sharing his social media feeds a priority. From the homepage, you can easily view his Instagram updates, check out his latest videos, and read his Facebook posts. For athletes whose personalities are their brand, this type of website makes perfect sense. It showcases what they're up to and gives fans a place to watch what's going on multiple platforms without having to load separate websites.
In addition, he also has a fast-loading schedule of upcoming fights, access to his merchandise store, and information on his non-profit. Mayweather's website basically carries every information that their fan needs. His website has become the ultimate information hub for his fanbase!
Tony Hawk
Tony Hawk, the infamous skateboarder known for setting records and stunning crowds in the 90s, is still active today. And his website proves it. He updates it regularly, provides information about his products, his schedule, and shares pictures of his more famous tracks all from the main menu. He treats his brand as a business and isn't afraid to market his brand right from the homepage.
Sally Fitzgibbons
Sally Fitzgibbons is a professional surfer whose website is as professional as she is. Her homepage features a long-scrolling design with new information, pages, or products integrated throughout the layout.
Fitzgibbons links to her online store where people can purchase her books and merchandise. Additionally, the site also offers the latest news about her competitions and updated photos. Though it looks like a complicated design, it's highly user-friendly and looks visually appealing every step of the way.
What's the Right Website Design for You?
A Break Down of The Best Athlete Websites of [2021]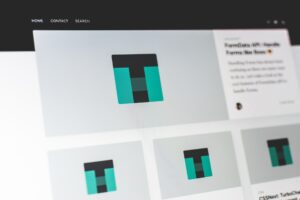 The best athletic website design will be different for each athlete. It all comes down to the type of brand you want to convey, your priorities, and what your fans actively look for. The only way to know for sure is to establish a clear brand and convey that information to your graphic design team.
Ready to take your site to the next level? Reach out and let our team show you how great your professional website can be. Significantly, we believe that every site should show off who you are both as an athlete and as a person.
If all of these leading athlete websites inspired you to step up your game and redesign your sports website, call us and let us get started.