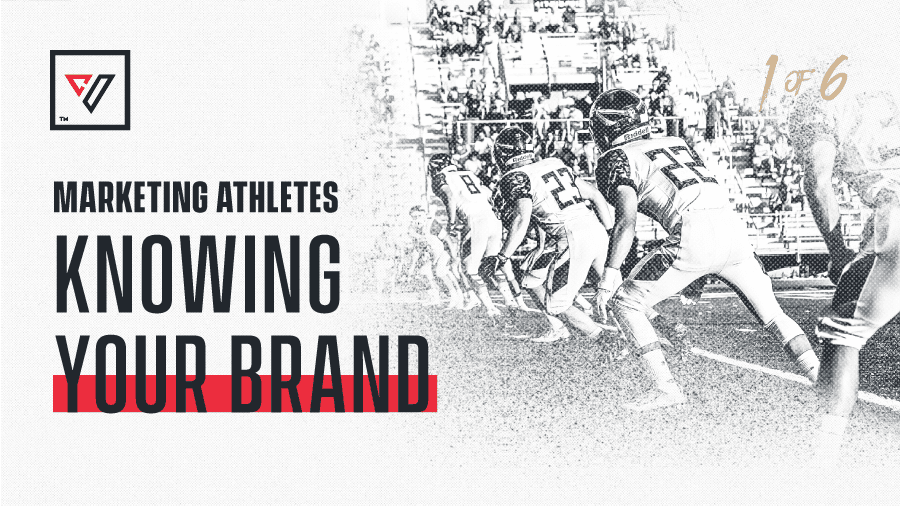 Athletes have always been part of American pop culture. It's fair to say that athletes are heroes for most sports fans for playing the sports they love. Athletes play the role of iconic figures that cultivate communities of fans, build long-lasting family relationships, and inspire athletic-driven brands. However, there are strategies behind athletes' successful careers that involve more than training and competing on the field. If you wonder how your favorite players in professional sports built their stellar careers, Creatitive is your go-to source on athlete marketing.
Most people have wondered why some players remain popular despite hitting the peaks of their athletic careers. What is the answer to this commonly asked question? Athlete Branding. Although this may seem like a relatively new term, it's definitely not a newly discovered phenomenon.
Sports agents behind well-established teams and players have been doing this for a very long time. The only difference now is that with the evolving times, branding for sports players has gone above and beyond stellar athletic performance and selling a product or a business.
Examining How Each Player and Team Has Their Own Unique Branding
Though there's yet to be an official definition for the term athlete branding, experts define it as the public persona of a player who has established their own symbolic meaning or value for their name. In contrast to the early years of personal branding that revolved around endorsement contracts alone, marketers have discovered great opportunities off-field to help individual players earn the support they need, both financially and morally.
With their growing relevance to American culture, their salaries have also increased. Furthermore, they have found new benefits brought on by increased exposure.
The Power of Online Marketing For Athletes and Teams
It's a well-known fact that public relations matter for players and sports teams. It has cultivated subcategories, like athlete marketing and sports team promotion, and each subclass has its respective fields of expertise.
The sudden expansion of marketing a professional player is most likely because of the change in consumerism. Marketers in the sports industry have admitted that selling tangible products no longer works on a sports fan. You now have to sell the intangible, which led to the increased importance of branding in sports.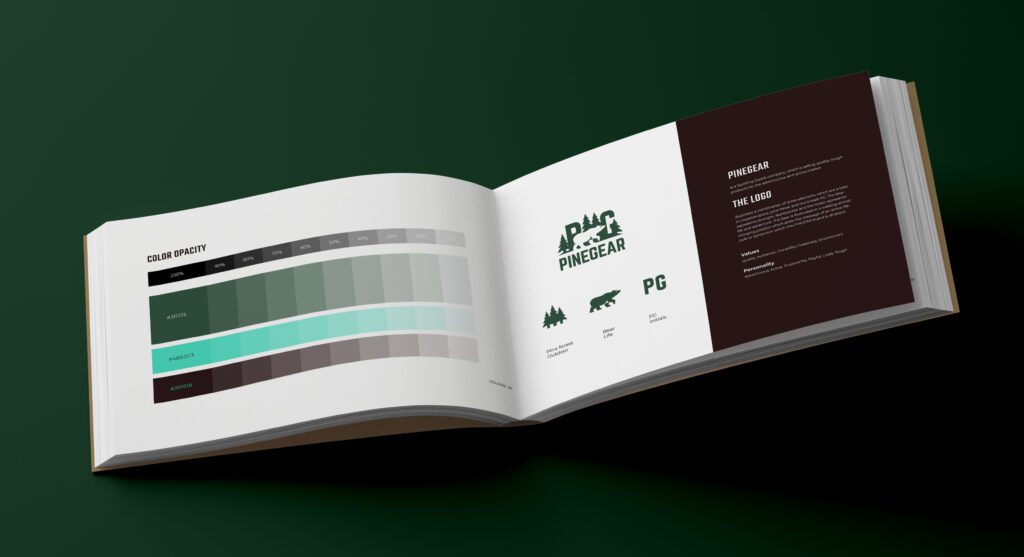 Brand Strategy
Start your digital journey today!
Branding elite players might seem like an intimidating process that only sports marketing experts can do, but knowing the basics of athlete branding can help you get started. Here are your first three steps on how to market a professional player.
Knowing Whose Hero You'll Be
Athletes are commonly looked up to as heroes by most fans. Once upon a time, you likely had your own hero, too. So, before you start connecting with an audience, you must have a deep understanding of who you want to communicate with. Remember that successful sports marketing strategies revolve around being someone's hero.
Don't be afraid to spend time figuring out who your target market is. This is essential, regardless of whether you are a college player or a professional player. All of your marketing efforts will be wasted if you're not speaking to the right fan.
Get to know your targeted audience and start building your community on platforms on which they spend their free time. Once you get to know the fans better, you can elevate your brands afterward. Your team's established presence in the field remains to be necessary. It offers advantages that could further help your brand navigate down new paths.
Discovering Your Narrative
Back in the day, players didn't have access to social platforms to connect and communicate with their fans. As much as they wanted to create engaging content and participate in customer outreach and marketing opportunities, they didn't have the option.
Today, individual athletes can engage with their fanbase on mobile apps, produce social media content, and focus on staying relevant. This is where athlete branding comes into play. Athlete branding is telling your story and sharing what makes you a human and, at the same time, an athlete that wins games.
Today, players can easily reach out to their biggest fans in the most personal way possible—through social media! Social media management in sports now plays a significant role in overall marketing strategy Players increase fan awareness by constantly connecting with their audience through platforms like Facebook, Twitter, and Instagram.
Each of these has proven to be a great channel to increase brand awareness and cultivate a following. The business world has also made the most out of digital marketing by gaining attention through innovative campaigns. In the next section, let's discuss content, digital marketing, and why content matters.
Deciding Upon the Right Social Platform
Modern technology and the internet have opened up several new paths to success. A point often overlooked in digital sports marketing is that you must diversity yourself to many platforms, from social media to a website or landing page.
After creating your respective social media accounts, start working on your website. Many sports teams or players have their own websites, but not each one has the fundamentals needed for it to be optimized.
One great way to ensure your website contributes to your campaign goals is to ensure it's SEO-ready. Search engine optimization (SEO) is the practice of increasing the quantity and quality of traffic and attention to your website through organic search engine results.
Ensuring your sports brand's website has the fundamentals it needs to be optimized doesn't end at updating its web design. However, there's another conversation that you need to have for onsite technical optimization and great UX.
The ranking also means your team should strive to have great targeted content. Though people often confuse both methodologies as different strategies, they overlap significantly. For instance, for Google to identify your sports team's website, it needs content. And content means keywords, vocabulary, and valuable information that could cement your website as a great source of data.
To cement your online presence further, you can also start exploring the world of PPC advertisement. Most sports marketing campaigns often begin planning their pay-per-click ads once their SEO efforts have taken shape.
Remember that SEO is the organic way of ranking in search engines. By ensuring that your web design has all the optimization fundamentals needed and the help of great content, your website earns traffic organically. Contrastingly, pay-per-click is paid way of getting traffic instantly—think advertisements but on the internet.
Sports teams who want to improve the results of their SEO campaigns come into the aid of PPC ads. Most sports marketers view them as strategies that benefit one another. For example, PPC helps SEO gain the traffic they might've lost, while search engine optimization helps your pay-per-click campaign with the credibility it has built for your brand over the years.
Most brands use SEO and PPC together to make the most out of their digital marketing use. For one, they use keyword data they have gathered through their PPC campaigns to seek out SEO opportunities. Contrastingly, those confined by a budget can use their organic data to develop PPC ads that stick to their budget.
Furthermore, pay-per-click can support the creative content of a brand's website by implementing sitelinks! Sports marketers can also immediately see which content works and what doesn't.
It may be tempting to stick with spending your well-earned money on PPC ads for its agile results, but nothing beats SEO in laying the foundations of a credible brand. While it may be true that it's a long-term strategy, its effects are guaranteed to be for the long term as well.
Common Challenges in Promoting Athletes Online
Embracing Traditional and Digital Marketing Strategies
Undoubtedly, the internet has presented several brand new channels to the modern-day sports marketer. However, this doesn't mean that traditional platforms should be easily forgotten. The following your sports team has built over the years can be leveraged as the ultimate foundation of your marketing efforts.
For instance, you can gather data from your fans on what matters to them—having enough data on what works for your target audience and what doesn't can give you plenty of ideas and tactics for branding your players. Additionally, it guarantees your players that they'll immediately receive support from people should they engage in new endorsements and other advertising deals.
Your sports marketing campaigns should still cover the field presence your sports team has, in addition to a particular athlete. Remember that branding is achieved through consistent delivery of messages. Should your campaign falter in one channel, your efforts could fail altogether.
Creating Consistent and Engaging Content
Marketing experts have said it before and will say it to the end of time—content is king. Content marketing remains one of the most effective long-term campaigns, yet not everyone seems to realize its importance.
Remember that brand image is all about cultivating a good reputation. And this wouldn't be possible without curated content showcasing your athletic performance and great personality. For instance, many players have used Youtube to release exclusive behind-the-scenes looks before certain events like triathlons or unique workout videos. Additionally, some players have used their personal accounts on Instagram and Twitter to interact with their fans.
There are dozens of kinds of content that you can create, but it would be best to focus on three that can fit multiple platforms. By doing so, you can streamline content creation and easily balance cultivating your brand while training for your next game.
Promoting and Managing an Engaging Sports Community
Being a professional athlete naturally increases fan support. And both current and future fans will respond better when you promote and maintain a healthy and engaging community. Your athlete brand is not just about you. It's also about the emerging trends regarding sports, business ventures, and even Super Bowl ads. Remember, this community effort starts with creating engaging content. To keep your athlete brand equity high, put your sports fans' desires at the heart of your sports marketing strategies.
Why Online Marketing for Players and Teams Matters
It's not hard to understand why most brands, regardless of their industry, see digital marketing as a pivotal factor in their success.
Today's younger generation spends more than 12 hours each day interacting with their devices, including their laptops and computers. Anyone who wants to connect or catch the attention of their target audience and the general public is well-suited to this type of marketing. Fans aren't the only ones constantly on the internet. Even sponsors have become frequent visitors to social media sites.
Sports brands and other businesses hoping to sponsor teams or players want to partner with others who boast an outstanding online presence. With this in mind, companies go out of their way to check out teams and other professional players before offering a contract.
Remember that they see sponsorships as additional investments that can take their respective promotional efforts to the next level. It makes sense that they take this extremely seriously.
Navigating Social Media and Sponsorships
For one, influencer marketing is now viewed as a professional strategy that almost every brand uses. The tactic is desirable when it comes to fitness and sports brands. Just like the old days, avid sports fans and ordinary consumers who want to lead an athletic life look up to professional players for suggestions on which products or brands to use. Having a large following on social media platforms like Instagram or Twitter gives you and your team an advantage in sponsorships and endorsement deals.
Another critical point to remember is that influencer marketing pays well. Not only is it a vital tool for expanding online presence, but it also brings in cash for both players and sponsors. For instance, long-term partnerships between Michael Jordan and Nike, and Adidas and David Beckham, have showcased the benefits influencer marketing has if done correctly.
This is one of several reasons why sponsors now value online presence more than ever. If your sports team has a significant presence on social media and is constantly engaging with its fans, there's a high chance that brands will gather around you for sponsorships.
Raising the Value of Brand Sponsorships with Social Media
Leverage your brand's social media presence by creating content that benefits both parties. You can also share your sponsor's message through your team's post or your player's post. Ensure that all affiliated accounts are active and are consistently engaging with fans. By doing so, your brand will attract more businesses faster.
Sports marketers believe that influencer marketing will continue to grow in the future. The bond between sports fans and sports brands will likely also continue to expand simultaneously. Hence, it's only apt to leverage the sources you already have to bring in more sponsorships.
All Athletes Have Unique Stories to Tell
Athlete marketing is not just about sports marketing strategies to maximize fan support. It is about you sharing your personal journey. It's about humanizing your athlete brand and for current and potential fans to relate to you. In essence, social media was supposed to be where people find other people to connect to. Despite how the past years shaped digital marketing, it is still a place for regular people to follow their favorite athletes.
After deciding which platform you would take your story to, the systematic execution would follow. The sponsorship opportunities, your unique associations, and the business goals, everything would align as long you know whose hero you are, what you want to tell, and where you want to be heard.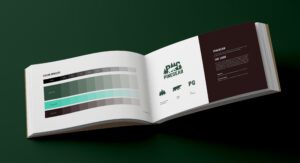 Brand Strategy
Start your digital journey today!
Whether or not you are an individual athlete or part of an amazing sports team, you have your own unique story to tell, and this story is what taps into the human psyche. In short, real original content attracts real people.
The Best Teamwork Makes The Dreamwork
Branding players takes a lot more than just replying to tweets and giving out shoutouts on Instagram. Cultivating a brand image for players takes time, and without the proper guidance, it's easy to get lost in different viral marketing strategies. Thankfully, sports digital marketing companies are more than willing to help you reach your goals.