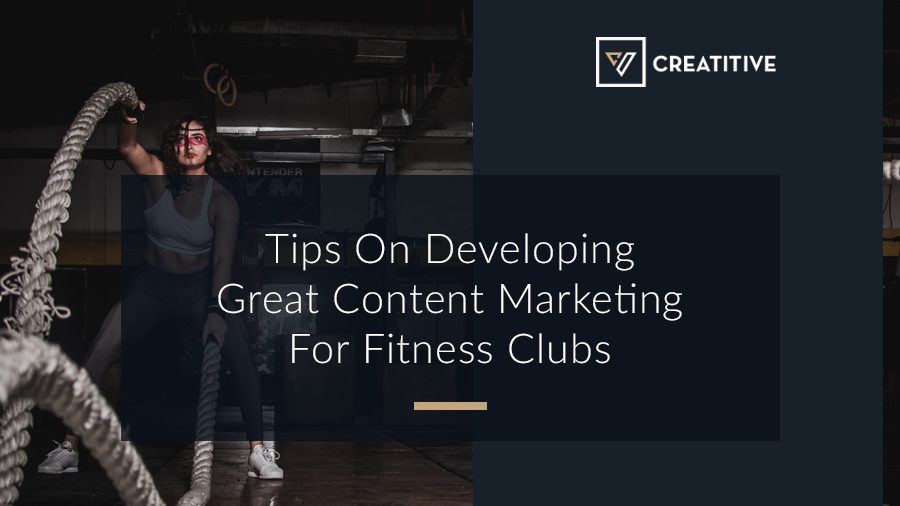 The fitness industry has grown to great proportions over the last few years. The International Health, Racquet & Sports club Association has reported that the $30 billion health and fitness industry in America alone has been increasing at least three to four percent annually for the last ten years. What's more is that experts claim that the market shows no sign of slowing down anytime soon with the help of content marketing and other digital marketing strategies.
At the same time, the demand for fitness clubs and gyms has increased. This is partly because of the increasing health consciousness among the general public. Experts believe this is due to expensive health insurance costs. As a result, consumers are hoping to trim down their expenses on health insurance.
With this in mind, the number of fitness clubs have increased over the years. Each provider offering cheaper gym membership and new services such as streaming exercise classes. Undoubtedly, a growing demand would always equate to tighter competition.
New brands hoping to secure a spot among key players and stay relevant in the constantly changing market of fitness clubs, they need to have a long term strategy in brand awareness.
Defining Content Marketing
First thing to remember before diving into a new marketing tactic is understanding it through and through. Wikipedia defines content marketing as a form of marketing that focuses on creating, publishing, and distributing content for a targeted audience online. It's often used by businesses in order to attract attention and generate leads, grow a customer base, generate or increase online sales and expand brand awareness. Furthermore, it helps brands engage with a community of online users while sharing valuable free content.
It helps fitness clubs and gyms to cultivate sustainable brand loyalty by providing their customers and prospects with valuable information. In comparison to other types of online marketing, content marketing relies on anticipating and meeting the customer's need for information.
Now that we've covered the definition of content marketing, it's time we discuss the current trends for fitness marketing.
The Latest Content Trends
When kick-starting your brand's content marketing campaign, it's important to realize what works and doesn't work. With this in mind, we've listed down some of the latest trends in fitness content marketing!
Cultivating Communities on Social Media
Social media has become the greatest platform to connect with existing members and prospective leads. It has proven to be one of the best channels to distribute content. Moreover, it's also a great way to cultivate your own active community. And frankly speaking, a community is a key driver for the marketing efforts of most fitness brands
Behavioral psychologists believe that social connection is essential for health and happiness. Those who often feel isolated, often turn to health clubs to satisfy their need for interactions and physical activity. Prospect leads can read about your fitness club's community and with the help of social media accounts, it could further expand by allowing them to communicate with one another efficiently.
Building communities and community engagement is another great marketing strategy useful for fitness clubs and gyms, but for now, we'll focus on the importance of well-written and informative content.
Blogging on A Weekly Basis
Blog writing has been around since the early years of the internet but it managed to remain a great way of connecting with audiences up to the present time. It's important to realize that consistently writing about your brand's particular niche of fitness can help build your authority as an expert on the topic. Resulting in, loyal readers that could become leads in the long run.
For instance, luxury gym Equinox has created a digital magazine called Futhermore. The content hub is run by former editors of Conde Nast, an American mass media company. However, there's no need for you to hire experienced editors just to kickstart your weekly blog.
In essence. Equinox should be a great example on how major players take content marketing seriously. Regularly publishing high-quality content can drive more traffic to your website and can cement your brand as an authority on the topic of health and fitness. To emphasize, Hubspot's study in 2018 has revealed that B2C companies who blogged more than 11 times per month had thrice the traffic than those who only blogged four to five times per month.
Content marketing may seem like its rewards can be reaped later on but it has proven itself to be an effective tactic in cultivating brand awareness.
Tips and Tricks on Writing About Fitness
In light of the recent trends in content marketing, fitness clubs with tricks up their sleeves are better off in comparison to gyms that don't. Create reputable and effective content marketing campaigns with the help of these tips!
Write In-Depth Posts on Popular Topics
One fool-proof way of staying relevant in the fitness industry is by keeping yourself updated with the trends for each year. Make sure to regularly read about the latest topics in fitness marketing like viral workout routines or trainings.
As mentioned earlier, having an increased blog post frequency helps in establishing your brand's expertise. In like manner, discuss personal trainings with your fitness professionals or personal trainers. You can grow your business by creating content marketing that's relevant to your gym members.
Making Use of Popular Keywords and Optimizing
Before diving into the importance of knowing the popular keywords, it's important to realize that SEO efforts would be defeated if your website isn't updated. A point often overlooked is that on site SEO should start and end with your gym's website. Creative fitness content marketing won't be shared with the greater public if your website doesn't have the fundamentals it needs to be optimized for search engines.
With this in mind, make sure that your website is updated! If it isn't, don't be afraid of updating it and maybe changing its web design a bit to match the latest trends.
On the other hand, knowing which keywords are ranking the highest and learning the other variations you could use is a key ingredient in optimizing your blog posts. You'd want to look into LSI keywords and how they can help search engines pick up your blog posts!
Content is King
Blogging has become one of the pillars of every good digital marketing campaigns. Aside from building your fitness brand's authority through high-quality and consistent blog posts, it also assists in cultivating your website's authority.
It's important to realize the effect SEO has in your overall omnichannel promotion. And if you want your website to be ranked highly by Google, you must produce high quality and informative content around key topics.
If you want to learn more on how your fitness club's content marketing comes full circle with your brand's overall digital marketing campaign, don't hesitate for a consultation!