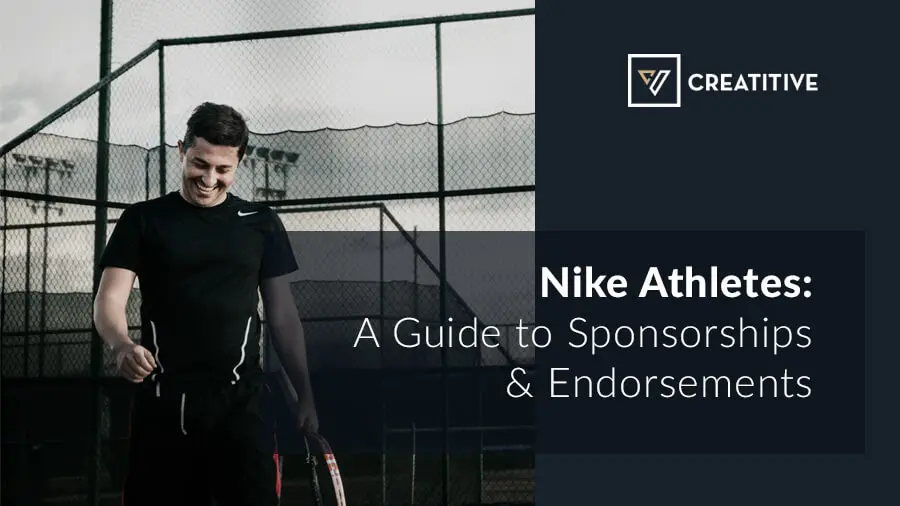 Nike, the sports brand giant, while commonly known for its great sportswear and sneakers, is also well-known for its endorsements and sponsorships. From collaborating with NBA legend Michael Jordan to working with golf legend Tiger Woods down to sponsoring great NFL athletes, a Nike sponsorship is a dream for any athlete — regardless of their sport.
But ultimately, becoming one of the great Nike athletes people look up to is no easy feat. Despite this, great athletes shouldn't feel discouraged from getting the sportswear brand's lucrative sponsorships.
If you want to become one of Nike's sponsored athletes and want to learn how you can gain endorsements later on, here's your comprehensive guide!
But before we go into the details of sealing Nike sponsorships, let's first discuss the brand's history with sponsorships and endorsements.
Nike Brand, Sponsorships, And Endorsements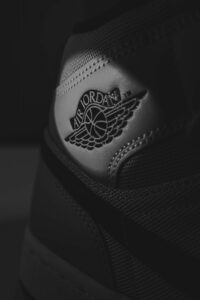 Early on in its career, Nike was considered an up-and-coming sports brand with a rather quirky-looking logo selling running shoes in America. And the brand stayed that way until the basketball player Michael Jordan came into the picture!
Things didn't really change until the Nike brand signed a deal with NBA legend Michael Jordan in 1984 and the Jordan brand was born!
The apparel line is known for its signature shoes that carried the now well-loved "Jumpman" logo right after the player was contracted with Nike. Later on, the Jordan shoes, now more commonly known as the Jordan brand, became one of the sports brand's best-sellers, bringing around $2.2 billion annually! Even now, despite being retired, Jordan still rakes in $100 million per year for the brand.
After that, the brand's Nike sponsorships just came flooding in. They started making multi-million deals with athletes. Nike signed Tiger Woods and Joey Barton. While some of them fell through due to controversies, the brand was able to strike what would be their second greatest deal after Jordan, LeBron James.
But as the market became saturated, the brand started to feel increasing pressure from its competitors Under Armour and Adidas. Both brands were growing significantly and Nike wanted to make sure it kept its spot as the leading athletic footwear by expanding its list of Nike athletes!
With that in mind, the brand decided to spend more than $9 billion on sponsorships and endorsements in 2016 — double from its $4.7 billion spending in 2014. As a result, the value of the brand's sponsorships and endorsements increased by more than 50%.
Today, many athletes would need solid strategies just to be considered by the sports brand giant.
How to Get Sponsored By Nike
If you look up Nike sponsorships on Google, you're likely to come across a page from the brand's official site saying that they don't accept unsolicited requests, explaining that they are the ones who usually reach out to athletes. Nike announced that their team is constantly looking for new athletes to offer sponsorship deals to!
As we mentioned earlier, a young professional player who wants to catch the attention of the sportswear giant and become sponsored athlete would need a solid marketing strategy. Here are some of the important things you need to keep in mind to be signed a lifetime deal by Nike!
Understand What Nike's Sponsorships Are Really For
Ultimately, the purpose of the brand's sponsorship scheme is to sell more products. Nike likes approaching athletes who are not only doing extremely well in their respective games but also has a great following. They want professional athletes who are passionate about their sport, someone that people can look up to.
But aside from increasing sales, Nike also uses its sponsorship scheme to boost its brand image and increase credibility. While the brand has ultimately gained the trust of consumers, the market is becoming more competitive as years go by. Nike wants people to know that while smaller brands may come and go, they remain to be the most trusted brand by great sponsor athletes!
Build An Audience
Because of the increasingly competitive market and the growing number of digital marketing strategies available today, Nike wants to ensure they're getting their money's worth by signing a sponsored athlete who has carved an audience for themselves. As we've mentioned earlier while a player's performance matters, the following he or she has played a crucial role as well.
Luckily, professional athletes now have the power of the internet and social media to help them cultivate a great following! Start by creating your social media accounts if you are yet to create one for yourself. Afterward, you can start working on a social media management campaign that allows you to gain engaged followers.
A point often overlooked when it comes to cultivating a following is the importance of engagement. As a sponsored athlete, you must be able to entice your followers to purchase from your sponsor. That's why as a sponsored athlete, you must also spend ample amounts of time learning how you can convert your followers into purchasing consumers.
Leveraging Social Media Presence for Endorsements
The great thing about having an engaged following is it opens an athlete's doors to endorsements and the possibility of becoming a sponsored athlete! Just take a look at what happened to Michael Jordan, LeBron James, and the other Nike athletes.
Driving insane amounts of sales to the brand, Jordan started making money off the court! Endorsements are one of the several ways professional players can gain profit during off-seasons and if you show great ROIs, brands won't think twice about offering you endorsement deals in the future!
Get Your Head in The Game
Ultimately, a great focus on your performance is needed for you to truly get Nike's attention. But admittedly, juggling one's personal brand and winning games is not easy.
Luckily, there are great sports digital marketing companies like Creatitive more than willing to help you land that golden deal! Once you collaborate with their team, you can rest easy and focus all of your energy on winning your games. Their marketing experts will help you cultivate a great following on social media and develop a solid online presence! Admittedly, the answer to getting a Nike sponsorship lies in having a passion for sports and creating a community wherein you can share that same love with a loyal following!