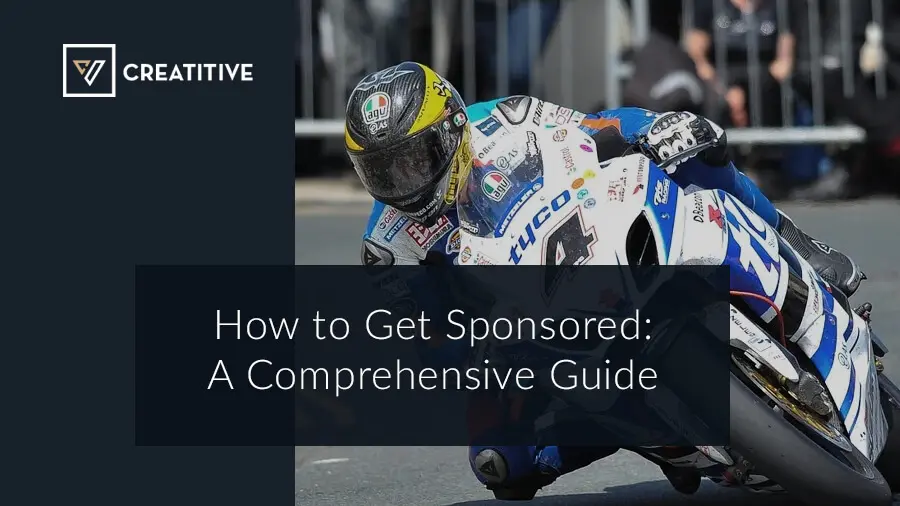 A lot of people often wonder how professional athletes start their career. Were they just miraculously scouted by great teams? Not entirely. Aspiring players spend most of their days training and competing, building a great profile of themselves to catch the eyes of great teams and help them get great sponsored.
Sometimes they're lucky enough to have great support behind them. They can easily compete in games and travel with ease but more often than not, some players start from scratch. Hence, aside from training to be one of the best players in the game, they try their best to learn how to get sponsored by a company!
Learn how you can build a profile for yourself that attracts potential sponsors! But before anything else, let's first take a look at the condition of today's sporting industry.
An Increasingly Competitive Industry
Unlike in the previous years, recent research has revealed that the sports sponsorships are booming. The global spending around corporate sponsorships hit around $65.8 billion in the previous year and experts believe that this will only grow as the years come. Furthermore, its growth rate rose to 52.7%, revealing that the industry is in good health.
This steady expansion leaves business owners wondering what really drove sponsorship deals to the top. While it may be true that America's deep-rooted love for sports marketing plays a factor in it, there's another — albeit, a much greater — phenomenon causing it; digitalization.
After the Internet came, a lot of things changed. Our way of communicating with another drastically changed and our way of purchasing products or services was reformed as well. This change resulted in the creation of brand new opportunities for corporate sponsors.
Unlike before when event sponsorship meant having one's logo plastered on event flyers, the Internet and social media has presented marketers various sponsorship opportunities to reach their target audience.
Small businesses had a hard time ignoring a sponsorship proposal of such nature especially in today's age of accessible information and over-advertisements. Now, decision makers view sponsored posts as a crucial tool in cultivating emotional connection with the customer base.
And as a result, the standard for sponsored professional athletes have leveled up. Nowadays, it's not enough for you to just be good in a game. Athletes have to view themselves as personal brands and must have a good understanding of how the process actually works.
How Sponsorships Actually Work
Sponsorships, in a nutshell, is all about creating valuable and meaningful partnerships between businesses. A point often overlooked by professional athletes is that they are their own brand and if a business offers them a sponsorship deal, they are forming a business relationship with that company.
The company might offer you funding or products for commercial advantage and depending on their goal for the deal, their terms may vary. For example, if they are hoping to increase sales, they might ask their sponsored athlete to wear their gear during their games while if they want to heighten brand awareness, they might ask them to talk about the brand on their respective
Ultimately, sponsorships are all about building lasting beneficial relationships between athletes and brands. And because companies measure the success of each investment, the bar they've set for players have significantly increased due to today's overly-competitive market.
With this in mind, Creatitive has created a comprehensive guide on how to get sponsored!
Gaining The Attention of Decision Makers
Admittedly, getting sponsors is no easy feat especially if you're a full time athlete. Not only does it often require a lot of phone calling, it also needs a good fit of skills that players don't necessarily have the time to master. 
Despite this, there's no need to feel discouraged. Here's a crash course in everything you need to get sponsored! 
Building And Marketing A Brand
As we've mentioned earlier, most athletes don't realise that they themselves are a brand. Everything that they do starting from their performance down to the lifestyle they have adds value — or detracts — to their brand. But why is it important for players to know how to cultivate their personal brands?
Athletes hold great influence in American culture. Regardless of whether they are a professional player or a relatively local one, they each have their own following. And due to social media, they now have the power to reach other opportunities that lie outside the field.
Nowadays, there are several players who have expanded themselves beyond sports and should an athlete decide they want to explore entrepreneurship or social activism, their personal brand can be of big help.
So how does one cultivate a personal brand? First, you have to think about the people you want to reach. One crucial factor sponsors nowadays look for is a great following but before you can start connecting with people, you'd want to have a better understanding of them.
Get to know your audiences and start building your following from there. Once you get to know them better, you can slowly start elevating your personal brand from there. Don't be afraid to talk to them after games and never forget about thanking them for their support.
Right after this, you would have to pick a platform you'd want to use to connect with your fans! Today's aspiring athletes are lucky to have the Internet and social media around. Nowadays, they can easily build relationships with their fans through platforms like Facebook, Websites and Twitter — all they need to do is to consistently connect with people!
Take all the time you need to learn about each platform available to your disposable. Keep in mind that in terms of digital marketing, the platform you have doesn't start and end with your Instagram account. You can seek the consultation of great experts from sports digital marketing companies like Creatitive for more in-depth information!
Leveraging Social Media
If athletes work hard enough on their online presence, brands will start to take notice! More often than not, well-known sports brands like Nike are often on the lookout for great athletes whose great performance doesn't end in the court. 
By having a large following of engaged fans, brands and companies will be more inclined to strike a deal with you. As we've mentioned earlier, the growing number of aspiring athletes and the Internet has provided businesses with several alternatives to marketing and promoting their products or services. 
Professional players would have to prove their worth — not just in court — in order to gain the attention of sponsors but admittedly, training for games while strategically marketing one's self is not easy. 
Collaborating With Experts
The great thing about working with sports digital marketing companies like Creatitive, aside from their expertise, is that athletes can rest easy knowing a crucial part of their career is being taken cared of by experts. 
There's no longer a need for them to worry about making time to study strategic marketing plans in preparation of creating one while training for their upcoming games. With the help of marketing experts, athletes will have an easier time determining the most effective way they can reach out to their fans! Additionally, they will also help players cultivate lasting relationships with several brands, opening their doors to more opportunities outside the court. 
Getting sponsored is not any easy task but just like any match, athletes can win the game with a little teamwork!