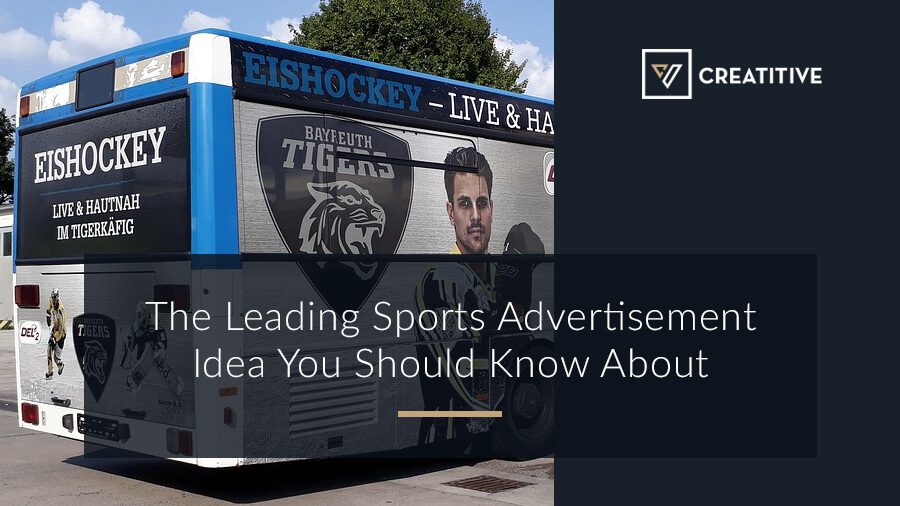 Aside from being the world's leading sportswear brand, Nike is known for a lot of things — for high quality products and high profile collaboration that boost sports. But ultimately, the brand is well-known for its thought-provoking, sometimes controversial sports advertisements.
Target audiences, and even potential customers, have grown accustomed to their TV commercials and other sports media advertisements; so much so that experts believed it helped shape Nike as the brand that it is today — and that's not easy.
It's understandable for small businesses to wonder what the brand's secret is when it comes to launching a new product or promoting a product. Is it the influencer marketing that builds buzz or is it innovative basketball advertisement ideas?
While those two things are part of their well-known recipe for creating content, there's one advertising idea that people don't often immediately realize — consistency. Unbeknownst to many, consistency is one of the detrimental qualities the sportswear giant has. 
Without it on their print ads, marketing strategies and online advertising, Nike would have a harder time reaching the success it has now! Today, Creatitive is here to discuss how consistency can easily shape a brand.
And later on, we'll take a look at five of Nike's most iconic sports advertisements!
How Consistency Shape Brands
Regardless of the several advertising ideas for new product launches out there, there's always an overarching theme of consistency in branding. If you took a quick look at the brand's advertisements in its portfolio, all of them have the same sense of uniformity — same logo, same color schemes, and even font! 
Each commercial's theme may change but it still sends an overall message that's one with Nike's entire brand. Ultimately, one advertisement is not enough to replicate the same success the sportswear giant has earned. They achieved the title of number one through consistency and frequency. 
Consistency can easily shape your brand as it helps consumers set you apart from your competitors. Keep in mind that today's market is growing more and more competitive as days go by. So, one of the greatest ways you can stand out is by becoming a brand that people can easily identify with. 
Additionally, being consistent from your brand promise down to your advertisements and marketing means you are more dependable. Having uniformed brand guidelines ensures you don't send confusing signals to your consumer. Being consistent means people can trust you and your products!
Ultimately, advertising plays a small part to Nike's entire success but if studied carefully, newer sports business owners can learn a thing or two about changing the game. Our team has listed down five of its most iconic advertisements for a closer look on consistency 
Campaigns That Changed The Game
Just like any other sports marketing effort, some of Nike's campaigns were either a hit or miss. There are certain advertisements that didn't work as well as their other ads did while there were those that gained infamous status — like that Tiger Woods one.
Ultimately, Nike has quite the portfolio of epic commercials but we've listed down some ofthe most iconic ones that helped Nike become the brand that it is now!
The First 'Just Do It'
Despite its string of great hits, the brand's very first campaign started with a three-decade run of the first ever "Just do it" sports advertisement. 
The said TV commercial featured the then-80-year-old running icon jogging across the Golden Gate Bridge as he shared his experiences running 17 miles every morning. Experts discussed that the ad came during an important time. 
It was trying to recover from a mid-decade decline when it lost its position as America's top-selling shoe band. Ultimately, the ad basically set into the brand's path into stone!
Michael Jordan And Spike Lee's Mars Blackmon
During that same year of the 'Just Do It' ad, the brand launched its first series of commercials featuring Michael Jordan and director Spike Lee. At that time, both men are yet to reach their superstar status in their respective fields. 
Lee's over-excited fanboy character, Mars Blackmon, made people laugh with his complete lack of self-awareness while Jordan's comparative cool helped the character win a generation of basketball fans. 
The iconic sports advertisement cemented the Air Jordan into the national consciousness as both a great fashion statement and collector's item!
"Bo Knows"
After Nike landed a deal with professional football and baseball player Bo Jackson, they immediately realized they needed a unique campaign. Luckily for them, the ad agency Wieden + Kennedy created one that highlighted the player's versatility!
The "Bo Knows" commercial immediately became one of the most memorable ones of all time. It used special effects to fill an entire room of Bo Jackson wearing different sporting uniforms! And as a result, it helped the brand dramatically improve its cross-trainer sales!
"Rock 'n Roll Tennis"
During the year 1991, Andre Agassi — the new and rebellious brand of tennis star — took the center stage alongside Red Hot Chili Peppers in a concert! 
The concert/spaceship combination made things even more bizarre but regardless, the commercial was considered as one of Nike's more memorable ones!
"I Am Not A Role Model"
In the aim of setting himself apart from Michael Jordan's clean-cut and kid-friendly image, Phoenix Suns forward Charles Barkley declared he wasn't a role model. The 30-second ad showcased that the brand had more room for more than one kind of athlete. 
It helped Nike establish itself as a company that had an edgy sense of authenticity. 
Consistency is Key
As we've mentioned earlier, regardless of how diverse Nike's advertising portfolio is, consistency remains to be a common denominator among all of them. Their messages breed familiarity and trust — so much so that when athleticism is being discussed, Nike is the first brand to come into mind. 
Learn how you can harness the magic of being consistent with us!