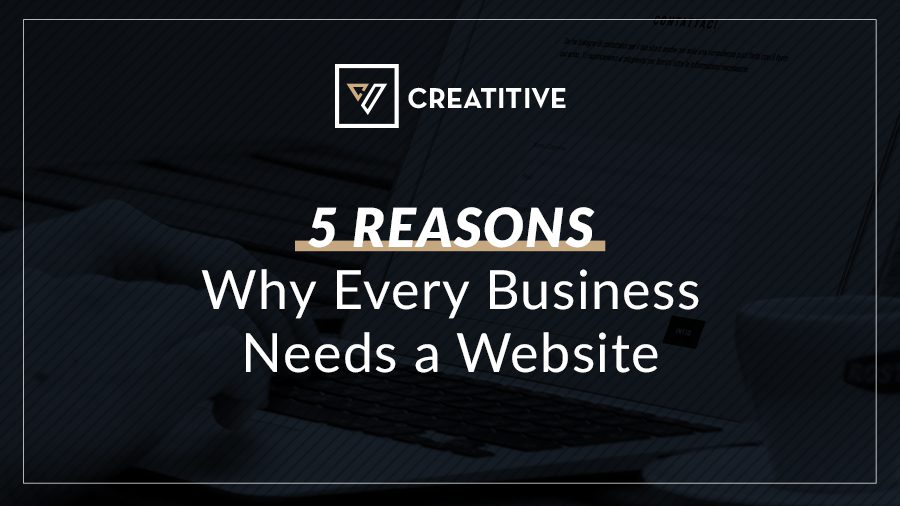 Whether you're an entrepreneur who's just starting out or the owner of an already established business, there are basic steps that you need to take in order to be successful, one of which is having a site. Having a one built can make a huge difference for your business, and aid you in many aspects including revenue, lead gain, and reputation.
Even if you receive most of your business from referrals, creating a one for your business is still incredibly important. Not only do your customers expect it, but in this day and age, it's practically impossible to get by without one. Even the most basic one can help establish your credibility, bring you more leads, and increase awareness of your brand.
In this article, we'll discuss why every business needs a website. But to get us started, let's discuss the current climate of the industry!
Websites in Numbers
The Internet has changed a lot of things for us — and that includes the way we do business with brands or companies. Unlike before when the majority of consumers based their purchasing decisions around feedback and credibility, they now have found one main determinant to everything; your website.
Recent studies have revealed that 94% of a potential customer's first impression relates to a brand's website and its website design. A large percent of consumers have become more tech-savvy over the recent years. If small businesses wanted to attract new customers, they have to have an eye-catching website!
Furthermore, 75% of consumers believe that the credibility of brands lie in their design. If their website is poorly made or if they don't even have one to start with, they immediately find them untrustworthy.
Ultimately, much of today's consumers rely heavily on their Google searches for everything that they need — not to mention that they really trust their results. So, if you want to expand the reach of your small business, you need a solid online presence — one that doesn't solely rely on social media accounts!
Five Legitimate Reasons Why Your Business Needs A Website
Many small business owners make the mistake of thinking that they don't need a one when they're just getting started. They think it will be too much hassle or since things are going well, one is unnecessary. However, they are gravely mistaken; having a website, even a small or basic one, is crucial for any business. 
Establishes credibility for your brand/business.
It makes your business appear more trustworthy and professional. Consumers are more likely to invest their dollar in a product or service that appears to be high quality and reliable.
Allows customers to find you and contact you.
It puts you on the map. It gives people near you a way to
find you and contact you
.
Provides access to a wider audience.
It is by far one of the most effective ways to reach people.
With a site,
you can read a much wider audience than with print, radio, or other forms of advertisement.
A cost-effective solution.
It operates 24/7 without the need of a brick-and-mortar location.
It allows your business to operate more efficiently
Having a website can save you tons of time on the back end. With one, your customers can easily make purchases, set appointments, or obtain information. This gives you and your staff more time to devote to day to day operations.
Get Started with a Website
Considering getting one in hopes of growing your business? Creatitive is a full service digital agency that creates custom websites for businesses, entrepreneurs, and athletes. Let our team go to work to create the perfect one for you. Call us today to schedule a free phone consultation.