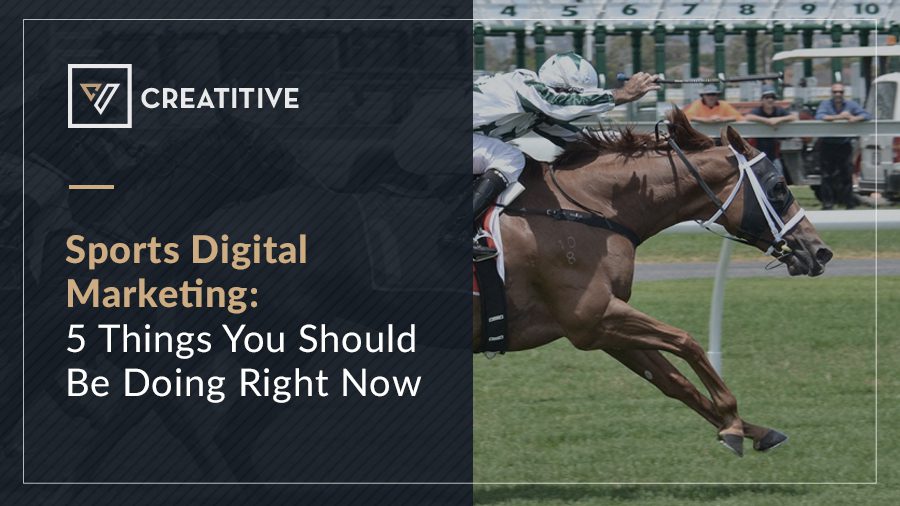 With this constantly changing environment, marketers should look to continuously update and refine digital marketing strategies so as not to become stale or lost in the noise.
What Digital Marketing is Not About
Everyone knows that sports marketing drives merchandise sales, game attendance, and fan interactions in the industry. Yet despite the efforts of sports agencies, not every marketing campaign works as flawlessly as it should. A large majority of sports marketing campaigns often underperform because sports organizations also fail to understand the sports industry and its market. Pe
ople consider that online marketing is a technical process and they are not aware of it. Some people have the misconception that online marketing means investment, but this is not true. Whether you appoint any digital marketing expert or you want to do work by yourself, less investment can begin showing you great results. You can hope for good results from other marketing plans even.
In this social media period, people are developing the misconception that social media marketing is all about digital marketing. If you market your product or services on social channels, then you need not spend a single penny. If you talk to a digital sports marketing expert, you would find other efficient methods to get results for your sports business.
Do not spend your time completely on social media marketing. You have to know which will work better to reach the maximum number of people.
The illusion of online marketing is fascinating. So much information is out there, which is pulling people's attention in different directions. It's far too often that we hear about the next big thing and we see this wave and a trend towards it. In the process some have success and many do not.
Why does this happen? It's because of the marketing, the budget behind someone's campaign, the re-targeting, the adverts, and the noise created around it to pull in that small percentage of people who purchase enough to make the advertiser profit.
This is what digital marketing is, it's a polarization of emotions, benefits, features, etc, all geared up to help you, the consumer, get the advantage over your competitor and make you a ton of money in the process.
What to Remember About Sports Marketing
And it would often lead sports groups to wonder where things went wrong. Both athletes and sports teams start asking their respective sports marketing agencies for some answers—and sometimes, it's the little things that harm what could've been a successful campaign.
As the sports sector and marketing change, so should your digital marketing strategy. It's important to stay aware of the changing landscape along with digital activities, and the new advancements in technology that can make sports organizations' lives much easier.
It's About Engaging With Your Follower-Base
We talk about this a lot—and for good reason. Fan engagement is the easiest way to improve your team's popularity yet it remains to be a common error on athlete social media management. Your fans are the backbone of your team—without them, no one watches you perform.
And due to the emergence of the Internet, social media, and mobile apps, empowered fans have discovered a new way of connecting with their favorite athletes. On the positive side, these intimate channels come for free and can benefit any sporting event and influencer marketing strategy you have in mind.
With the growth of digital technologies and as the sports industry went global, today's fans are different than before. They interact differently with their favorite brands, consume sports media and content in a shorter amount of time, move from one channel to another, and want to be fully involved.
The main characteristic of the fluid fans is that they've become active. They move and change quickly between channels and types of content, they also want to be part of the game and to engage with their favorite teams. Digital technologies have made it easier for sports fans to discover and do more. Knowing these new habits, teams and leagues have to innovate to mobilize their fans and get them involved.
Furthermore, as they are omnichannel and completely free to discover new games, sports, and content and to interact by betting, learning, or playing, sports professionals have to create interactive experiences to meet their new expectations.
It's More than Just Hard-Selling
There's no lie that sports and entertainment have slowly blended into one great tactic and the best sports marketing campaigns know how to mix them seamlessly.
The best way to increase your website engagement is by producing smart, entertaining, and informative content.
Keep in mind that a well-researched article that provides valuable information to readers is more likely to be shared on different social media platforms than just basic, run-of-the-mill copy. This kind of content also keeps people interested enough for them to leave comments or suggestions.
In a time where clickbait and deceiving posts are everywhere, it's almost hard to come across high-quality content. So, when people encounter valuable content, they not only read and absorb it, they also make it a point to share it with their friends and family members.
Leverage your own experience as well. Your experience is unique, and telling it from your perspective can make it shine through.
For instance, thousands of people visit Paris or Disney Land every year. You might have gone to one of these popular destinations. But it doesn't mean that you and the other people who went to those places share the same experience.
Take advantage of every chance to tell your story.
Share your thoughts or the lessons that you learned from your experiences in life. It's not only a perfect opportunity to create original content, you can also use it to boost your engagement.
In another case, you can harness email marketing to further enhance your online presence. Though modern marketers would say that it's relatively one of the oldest strategies of sports marketing, it remains to offer relevant opportunities. If your player or your team has a running website, you can start building your email list by offering your fans exclusive content like the ones discussed earlier.
Consistent Marketing Charges Past Boundaries
Think about the materials and content you're sharing. Are your logos, fonts, colors, and designs consistent? Are the messages your fans are getting consistent with your team's overall values? If you hesitated on your answer, then maybe it's time you take a good look at everything and see where you've gone wrong.
Athletic branding matters and one key point in successful branding is consistency. Everything about your digital marketing campaign—from its color schemes, web design, and even social media management—should resonate with what your brand stands for.
By creating original content you can easily build a personalized brand that resonates with your audience. In the online space, it's essential to strike the right balance between showing off your services and showing the world "who" your company is. This is a perfect way for you to build trust in strangers who have never met you. Social networking, at its heart, is about linking people to others.
By creating consistent posts and stories on various platforms, you can reach out to a large volume of users, and search engines love it. Your customers want to get to know your brand's personality, and digital media content helps you to completely tailor the message you want to connect with them. It also gives you the chance to become a valuable source in the sports industry.
It's About Being Digitally Transformed
New technologies have revolutionized nearly every aspect of human existence, including the ways that firms market products and services to consumers. Along with now-familiar innovations like social media, more radical innovations are emerging.
It's evident that in this new world, technology is not a choice, but a fundamental business strategy that must be interwoven into every part of an organization. Transformation can enable better collaboration within and between organizations, more personalized ways of customer engagement, higher employee innovation and productivity, and more accurate insights from data, all of which help a business grow and give it a better chance of thriving post-pandemic.
With this in mind, having a responsive website has become a need for major brands and businesses. Web design and development has become one of the most sought-after sports marketing services today as it's no longer enough to just have a website.
If you want your digital marketing efforts to be implemented effectively and flawlessly, your website must be translated through different devices, seamlessly. Additionally, studies have revealed that fans are less likely to stay on websites that are not updated.
Keep your fanbase engaged by having a website that's responsive and has great web design.
Analyze Your Performance & Adapt
It's always tempting to set up your digital sports marketing campaign and let it run its course—but that doesn't mean you should.
As it becomes easier for marketers to understand their consumer audience in more depth, refining processes and creating the ultimate buying journey is also possible. Digital marketers can see exactly what content is most successful among consumers, and then strategically build upon that momentum for maximum returns.
If, for example, a brand knows a majority of customers are coming to their website via social media, it can beef up social campaigns and design smoother workflows to help the customer from point A to point B.
Creating the ultimate buying journey for customers also means optimizing their online and mobile shopping experiences. As shopping moves online even in the sports industry, and online shopping moves to mobile, brands must make sure their sites render well, are consistent with brand guidelines, and make it simple for shoppers to find what they're looking for. After all, the smoother the buying journey, the higher the likelihood of a conversion.
You need to review your sports marketing campaigns' performance to ensure their reaching the right people. If you spot anything wrong early on, you can alleviate this immediately and save your campaign from failing.
Achieving Omnichannel Success in Sports
Modern technology has opened up brand new pathways to success. And with this much opportunity around, it would be a shame to let it all go to waste.
Omnichannel marketing is the idea for sports brands to use both traditional and non-traditional strategies to create one cohesive experience. For example, as your fans attend your latest games, they receive Facebook ads and other promotions from you.
At the heart of it, omnichannel marketing is a shift toward customer-centric marketing. Sports brands are no longer sending out messages that are only driven by what they want to say. Instead, they're creating a comprehensive user experience by considering what people want to hear, where they're going to learn about a product, and what device they're using.
Using this omnichannel approach, you'll be better able to optimize a consistent core message for every possible touchpoint. This leads your target audience to hear and care about what you have to say.
As you begin to execute your omnichannel marketing strategy, your customers and leads will start interacting with your brand more and more, across many different channels. This is a great sign your marketing strategy is working—though it doesn't mean you can just sit back and put your marketing on autopilot.
For your target audience to make their way through the sales funnel, you need to be there for them when they reach out for human support. This requires careful management of your incoming messages from every channel your company is active on.
Reaching omnichannel success takes a lot of goal setting and planning, but with the assistance of the right team, you can do almost anything.
Greatness never ends in court. Your marketing and advertising campaigns also determine your success in the sports industry.