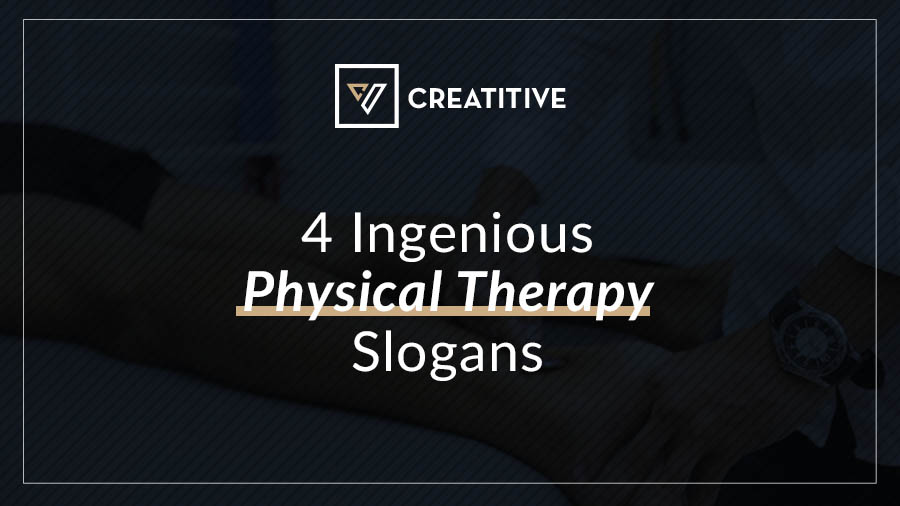 As a physical therapist, you're there for people when they need you most. You help them get out of pain and achieve a better quality of life. But how do you market your practice to attract a steady stream of new clients day in and day out? You need great a physical therapy slogan to represent your treatment philosophy. Here are a few ingenious ideas to get your creative juices flowing.
"Quality Care for a Better Quality of Life"
This slogan shows customers the purpose of your practice—to get them back up and active so they can enjoy their lives to the fullest. The slogan is short enough to fit on most business cards and marketing materials and shows that you care about others' well-being.
"Relieve Pain. Regain Your Life"
Pain has a way of keeping your patients from living the life they deserve. And the best physical therapy taglines reflect your understanding, empathy, and compassion. As a physical therapist, you actively work to relieve pain for your clients and show them how to prevent it in the future. This tagline for the physiotherapy department shows that commitment from the beginning.
"Your Health. Our Priority"
So many patients end up in physical therapy later than they should. This is often because their doctors (the "specialists" supposed to refer them to a physical therapist) fail to recognize their symptoms in the first place. It leaves your patients feeling like their health just isn't a priority to anyone other than themselves. Great physical therapy websites and slogans show that you're serious about the treatment and that you'll listen to your clients. This one, in particular, shows that you care.
"Moving You to Better Health"
You have to move to loosen your muscles and improve your range of motion. It's an integral part of physical therapy. Without movement, your patients can't get better. This is one of the simplest physical therapy ad slogans, but it's also one of the most impactful. It shows your current and prospective clients that their health is your priority and illustrates how a physical therapist can get them to a higher quality of life.
The Best PT Slogans Are Unique
You don't have to choose a pre-written slogan. In fact, the most successful slogans are ones created solely for your business. If you're not comfortable coming up with your own slogan, don't panic. You can always get help from a professional branding specialist. They'll be able to work with you to come up with various ideas for your slogan.
---
Schedule a Consultation
Speak to the experts at Creatitive about your branding and marketing needs. Contact us to request a quote and schedule a consultation. We'll get to know you and understand your practice to find the best physical therapy ad slogan to reflect your business.