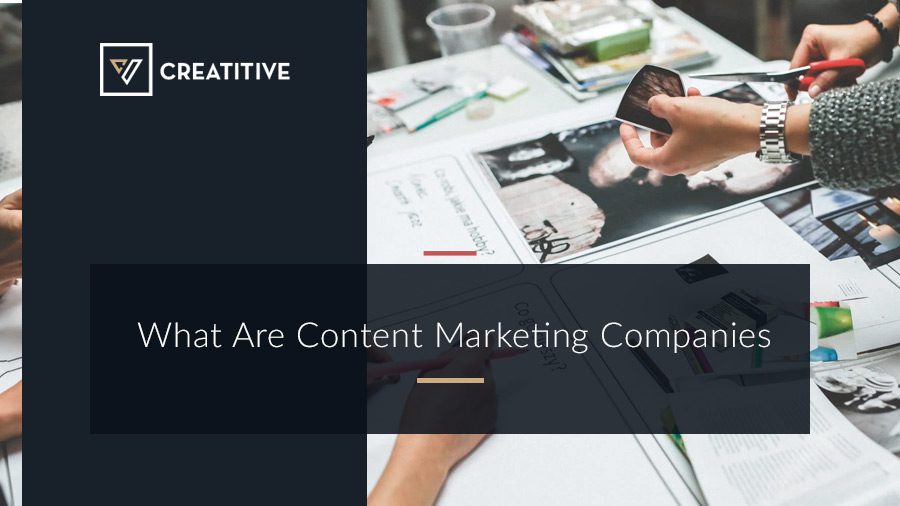 In today's modern market, digital marketing services matter. Regardless of your industry or of the service you serve, quality content has become detrimental to the success of your business. And if your company is yet to incorporate content creation to its DNA, you might want to start rethinking that decision now. 
Frankly speaking, creating the perfect content marketing strategy takes time — and some people just can't afford it. Smaller businesses or relatively newer companies may lack the resources they need in order to develop engaging pieces of content. Luckily for them, the growing importance of content marketing campaigns led to the rise of today's best content marketing companies!
Find out all that you need to learn about today's top content marketing companies and the detrimental role they play in creating content! But first, let's discuss just how important blog posts and content strategies have become. 
Why Content Matters
If you're a business owner in today's market, you've probably already heard about the saying "content is king" — but maybe you've never truly understood what it means. 
The internet led change in a lot of things, and that includes how brands market themselves to consumers. Gone are the days of traditional advertisements or influencer marketing, and as the stages of the buying process evolved, content marketing was considered as a rising strategy. 
It didn't take long for experts to realize that it's no longer just an emerging tactic for digital marketing. Case studies revealed just how efficient the strategy is in engaging consumers. And in today's age of information overload, content marketing is now a fundamental part of an efficient marketing plan.
Despite its popularity in the land of business and marketing, there's still a handful of people who barely have an idea what it actually is. The strategy is definitely being discussed almost everywhere but not everyone knows how to leverage it properly. And as more and more brands invest in visual content like video marketing and email marketing, the demand in learning the importance of content is growing.
But as we've mentioned earlier, not everyone has the resources or the time needed to create content — much less master it. And that's where today's top content marketing agencies come in! These companies are more than willing to shoulder on the responsibility of developing efficient content strategies. 
What Are Content Companies
Unlike marketing firms that often specialized in one or two industries, creative agencies like content marketing companies are full-service business partners that provide efficient marketing services, products and even expertise!
Commonly known as digital agencies, their workforces help brands develop content marketing campaigns, developing websites and handling both content creation and content strategies! Their teams are commonly made up of skilled content writers, editors, consultants, content strategists, videographers and more. 
What Can They Offer
And while their speciality definitely lies on content creation and strategy development, some providers offer broader services such as Search Engine Optimization consultancy as well as social media content promotion!
Here are some of the services commonly offered by content companies!
Written Content: Unknown to most people, blogs actually drive great engagement, but that's not the only content the agency provides. Some companies offer developing white papers, eBooks, landing pages, website copies and other content in written forms!
Infographics: Most agencies today have their own team of graphic creators, so offering infographics comes as a no-brainer. Images of such nature are great for grabbing the attention of consumers and is a great vehicle for converting information easily!
SEO: Content marketing and Search Engine Optimization is considered to come as a package — quality content won't really do much if it's not seen — but unfortunately, mastering SEO takes time. That's why certain agencies offer help in selecting the right keywords to rank for and in optimizing content as well as your website!
Analytics: Ultimately, content companies will offer the service of marketing experts certified in Google analytics to look after and measure the success of your campaigns!
Why Should You Work With An Agency
Frankly speaking, working with a separate company or agency can be pretty expensive especially for smaller businesses. But there are brands who truly believe content marketing — digital marketing, in general — is worth every cent!
Here's a few benefits of working with a content company!
Quality Service For Your Business
As we've mentioned earlier, mastering content marketing takes time and experience. But you no longer worry about this when working with content marketing companies!
Not only will they provide you with an experienced team of writers and marketing experts, they'll also provide you with high-quality work! While developing your own team seems like a cost-efficient solution, brands have to really think about it strategically.
If you start an internal team, your employees might take a while in developing and perfecting a new marketing strategy. But with an expert team of digital marketers, your company gets high quality output with little time!
Access to Marketing Technology, Research and Data
Due to the increasing influence of technology and the Internet to marketing, some brands find their campaigns lack research and the data they need to be successful. Luckily for companies, they can gain access to today's modern technology and other resources without directly paying for it.
 Additionally, brands will have experts efficiently handling them so that they get the most out of their investment!
Constant Optimization
Agencies take pride in the marketing strategies and user experience they develop. When implementing campaigns, their team of expert marketers are constantly observing its performance to see if there's still room for further improvement.
 Keep in mind that a content company's success is tied to helping their clients meet their goals through branded content. Hence, they are constantly checking in on their campaigns to provide businesses with an optimal campaign performance! They do their best to provide weekly reports updating their clients on the status of their campaign!
Finding The Right Agency
Due to the growing demand for content marketing strategies, the number of content companies grew pretty easily. Now with so many options around them, brands are finding it difficult to determine which agency is the best for them!
Thankfully, Creatitive has listed down some of the attributes of a great content agency!
Designated Processes
Great agencies have a solid and constructed workflow in developing and creating content. Each of their team members have their respective parts and roles in their work. If a company has a list of possible candidates, they should ask them about their workflow processes so that they have a clear idea of how they work!
Clear Communication
When a company decides to collaborate with a content agency or a design agency, they automatically become part of the brand's team. And in order for a team to function well, they need to have a clear line of communication! 
Great content companies don't just communicate with their clients through phone calls or emails. They must be more than willing to travel and meet you to discuss your campaigns — ultimately, great agencies are not afraid of establishing a clear line between them and their clients!
A Brand's Greatest Partner
Content marketing agencies are like a Swiss army tool for a company's marketing strategy! They're valuable partners that can help brands generate brand awareness, acquire and retain customers as well as achieve marketing excellence!
Companies like Creatitive have defined processes as well as great practices that allow us to provide brand switch a more personalized service! With great knowledge and experience in working with different industries, our team of marketing experts will help you communicate with your audience clearly!