As technology and digital platforms continue to evolve and gain recognition, presence, and importance in the fitness industry, gyms, and specialized fitness centers must incorporate and implement a strong branding strategy that is functional for digital platforms and web pages. In today's world, technology continues to shape how individuals engage and access fitness content, forcing gyms and fitness centers to adapt their branding strategies to stay relevant and have the possibility of competing within the fitness market and industry.
The traditional gym model that once was utilized for in-person interactions and physical spaces now coexists and complements the virtual realm, where on-demand workouts, live streaming, and fitness apps have gained a significant amount of importance and popularity.
Nowadays, gym branding goes beyond the physical space of fitness facilities to encompass an understandable digital presence, emphasizing personalization, convenience, and innovation.
We are here to explore the concept of gym branding applied to virtual workouts. How can gyms and specialized fitness centers brand their online services and provide some key elements and challenges with this online branding process?
The Growing Popularity of Virtual Workouts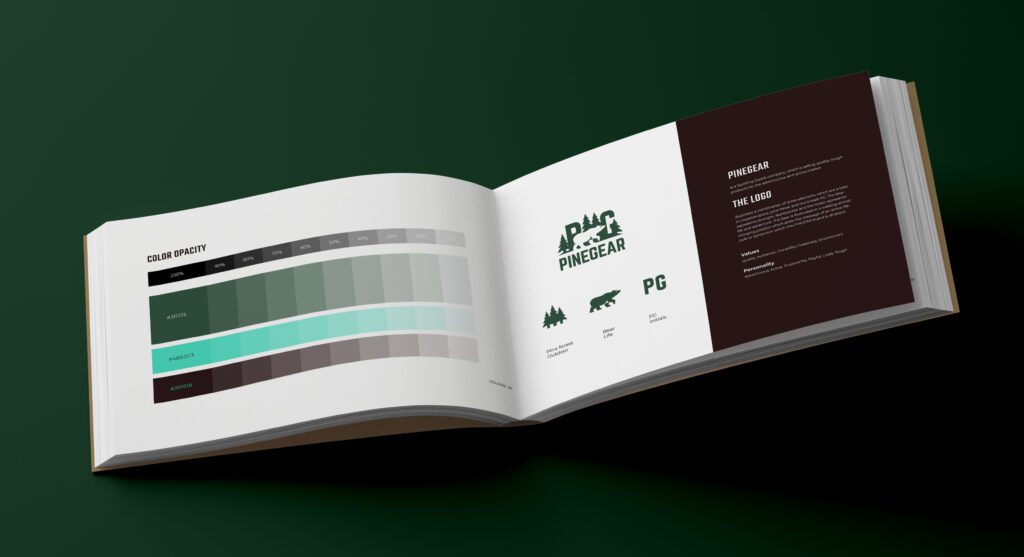 Brand Strategy
Start your personal branding project with Creatitive to leverage your gym brand experience!
The fitness industry is undergoing a significant role in remote workouts, triggered mainly by technological advances, the global demand for flexibility, and consumer preferences. With the rise of on-demand digital platforms, lifestreaming, and mobile applications, gym-goers can now access professional workouts from home.
Branding is one of the first interactions potential fitness customers have with fitness brands and centers, being a critical game changer in leaving an impactful first impression on your target audience.
As time passes and society keeps evolving, online workouts and the digital era have been considered essential for business involvement in the market. Online workouts are one of the many attractions the digital revolution has provided us.
Many factors have contributed to the popularity of virtual workouts in recent years. The practicality and functionality of online virtual activities are one of them. Using online resources to access training routines at the time of their preference and documented exercises to achieve fitness goals with the materials and comfort of their homes.
Diversity is another advantage in virtual workouts, allowing gym goers to choose their preferred training, from High-Intensity Interval Training (HIIT) to Yoga, Dance Workouts, and more. Fitness levels are another benefit we can find online, available for gym goers who are just starting their fitness journey or already experienced gym geeks looking for a practical, functional workout that can be achieved in any space they count on.
Even though online workouts are practical and popular, gym brands and fitness centers that have tried to apply this system to their services face some challenges and difficulties; let's discuss some of them.
Challenges Faced in the Gym and Fitness Industry
Gym owners should know that adapting their services to an online presence presents many challenges. In the case of virtual users, the absence of an in-person trainer that helps them ensure they are correctly developing the exercises is one of them. That is why it is essential to ensure that the instructions for each activity are well explained and help online viewers avoid injuries and accidents.
Distractions at home are another common problem for online viewers; maintaining their attention and focus during the whole workout session is another difficult task. Being an online teaching method, ensuring the routine is dynamic and keeps the audience focused is another challenging task every fitness staff should focus on.
Be open to exploring different approaches and routines to your content; finding the type of exercises and fitness routines your online users like and providing them with the fitness benefits they are looking for will be easier.
Once you have developed the online content you feel most comfortable with, creating a strategy to brand your virtual workouts is time. Here is what you need to know about branding;
The Role of Branding in the Age of Virtual Workouts
Branding is a marketing element that has helped gym brands and fitness centers to stand out from the competition and reinforce their identity and loyal communities. A well-crafted online identity has helped fitness businesses shape their brand story, image, and identity. With the power of the internet, dropping applicable online content and functional training sessions to reach a bigger audience is a possibility. Besides attractive visual content and recognizable brand image, content that appeals to gym goers and helps them achieve their personal goals is another way to strengthen your online brand image and presence.
A solid online branding strategie main advantage is the ability to retain old customers and gain the interest of new ones. Conveying the essential elements of branding like the gym values, commitment to well-being, and vision, a well-executed brand can build trust and reach audiences that identify and reflect your brand identity.
Persistence and consistency are vital to keep your audience engaged with your brand and content. To continuously provide them with online material that counts with your brand essence and maintains the quality your audience seeks.
What are the critical elements of a successful online gym branding strategy? Here is a little guidance to help you create your online brand strategy:
Key Elements of Gym Branding
Some common elements will help you establish a strong branding strategy to set apart from the rest of the fitness market and establish a more substantial online presence. Just to name a few, these are the essential elements that will help you set the tone for your personal strategy:
A Clear Brand Identity: Establishing an identity that correctly defines and explains your gym values, tells your brand's story, and finds unique selling points is vital to building your online presence.
Defined Target Audience: Establishing a specific target audience is another way to improve your online services. Each demographic audience looks for different content and training workouts according to their needs. Market research that helps you identify your audience's preferences is another valuable resource to potentialize your content successfully.
Members Experience and Quality Service: Listening to your audience's online experience and feedback is a tool that will be beneficial for your audience and your brand as well. A business that listens to its audience's opinion and provides them with a quality service that answers their questions and requirements will be a brand that will stand out among gym online users and fitness enthusiasts.
Relevant and Innovative Content: Content that is constantly renewed and beneficial for gym users' goals is the virtual content you want to provide. Training programs that are functional for their specific purposes and nutritional tips to elevate their physical improvements are some examples of content you can provide.
Using customer's personal stories as online content marketing for your website and online presence is another way to improve your brand's image and generate credibility and brand trust. Online gym enthusiasts are looking for a reliable brand with a track record of positive client experiences and a greater chance of successfully branding their virtual services.
Now that we have provided you with a small guide on branding your virtual workouts, it is time to explain how to adapt your services to the online presence.
Adapting Your Services to the Virtual Landscape
Believe it or not, it is different to adapt your services in a physical setting as in an online presence; that is why adapting your services to the virtual landscape is work that needs to be done. Some elements that will help you to adjust your services are the following:
Rebuild Your Identity: Updating or improving your brand identity is a good start. Think about strategies and ideas for improving your services using the power of the internet, technology, mobile app phones, and providing new workout routines that you haven't applied before are ways to start with solid and valuable content.
Trust and Transparency: Gym accounts that build their content based on reliable and trustworthy content have bigger chances of branding success. Promoting your services is okay; don´t exaggerate its effectiveness or tell half-truth scenarios that can play against you and provide a negative customer experience that will look bad on your brand's background.
Analyze your Data's Feedback: Analyzing and applying the feedback to your virtual workouts and content is another effective way to improve your online presence and quality service. Identify the weak points of your content and work on them to become a stronger gym brand with improved and constant content.
Virtual branding doesn't necessarily need to be an exhaustive experience. With accurate guidance and content, your gym brand can experience different benefits to help your business grow and position in the fitness and gym markets.
Work With Us!
At Creatitive, we believe in the power of a well-executed branding strategy. Being our principal point of focus, we count on a marketing team and services that will help you develop a correct social media strategy. Creatitive counts with all the elements you need to accomplish your business branding goals and objectives. Do not hesitate any longer—contact us today. It would be our pleasure to assist you on this journey.
FAQ
Is Social Media Functional for Online Branding?
Yes, Social Media platforms are helpful when promoting your virtual workouts. However, many disadvantages can come with the use of social media.
Is my Visual Identity Important for Virtual Branding?
Yes, an attractive web presence with the visual identity of your brand will be an enormous help in constructing your brand's online services with accurate elements.