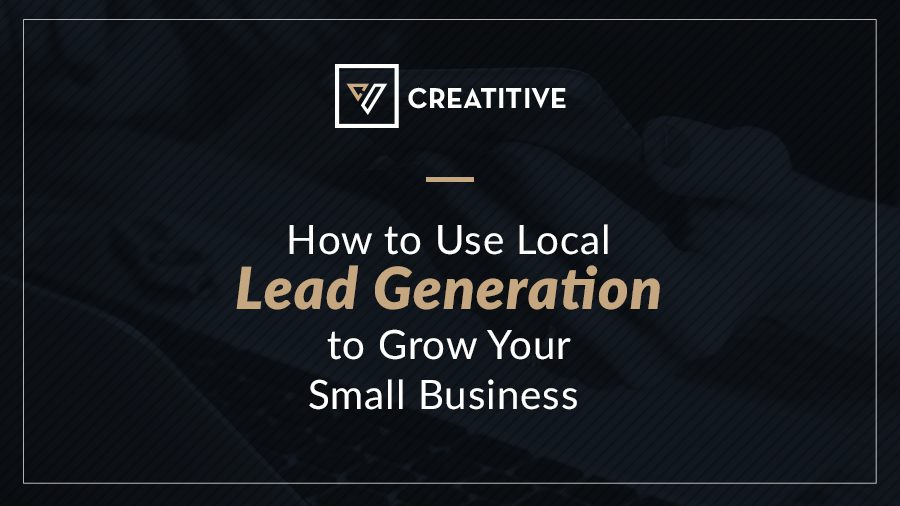 Ultimately, no one likes making cold calls but then again, how else do you get new clients? Unless you have a dedicated team for contacting your target market, growing a business requires a lot of work.
But thanks to the Internet and today's technology, local business owners now have an easier way of finding potential customers called local lead generation! And before we jump into the discussion of the right way of using it, let's first talk about what lead generation really is!
What Lead Generation For Local Businesses is And How It Works
Lead generation, in a nutshell, is the activity of sending prospect customers through a local lead generation system or funnel. It's the process of asking for information such as email addresses or phone numbers in hopes of turning them into high intent leads that are likely to become paying customers!
Now usually, generating leads for local businesses meant taking calls and using traditional advertisements like yellow pages and more. But today's internet has provided local businesses with a plethora of ways to reach brand new audiences such as organic search engine results, Google ads or Facebook ads!
To learn more about the different ways today's businesses generate quality leads, Creatitive has listed down some of the commonly used sales leads generation tools!
Commonly Used Tools to Generate Leads
Pop-Ups
Pop-ups, for some customers, are that thing they can't just easily get rid of — because regardless of the business model of a website, they'll be there. Why? Because they work and they're veryversatile.
Unlike during the early years of the internet, pop-ups nowadays are no longer obtrusive or spammy. Brands now use them to alert site visitors of new offers or introduce blog subscriptions and more! Experts believe that its flexibility is what makes them great tools, they can be utilized in different ways and can be triggered by a wide variety of user actions.
They can appear the moment a user lands on a page or when their mouse leaves the window. Additionally, they can be timed to appear after the user spends a certain amount of time on the page!
Landing Pages
Landing pages have become a universal tool when it comes to local sales leads generation — and for good reason! It's one of the most effective tools that allow brands to communicate a large amount of information on products or services in one medium. Search engines, like Google, love capture pages that are coherent, well-designed, and mobile-friendly. So, that means, if your website has everything clients need to make a call, from your phone number, location, sales and services, rates, process, down to what's free. Then expect Google to rank your website in no time.
Aside from this, they can also be easily optimized and used on online advertisements like Google Ads or Facebook Ads! And while it may be true that it's a far more effective tool, there are certain Dos and Don'ts for capture pages such as keeping things simple and short.
Contests
Giveaways and other forms of competition are one of the most fool-proof ways businesses can gather leads within a short amount of time. Small businesses could use this kind of marketing approach for several purposes:
sales leads generation
brand awareness
products and services sales
Some of the best practices experts suggest are choosing exciting but relevant prizes and incentivizing sharing! Adding a social sharing call to action can help further increase the reach of your content.
Driving Traffic And Prospects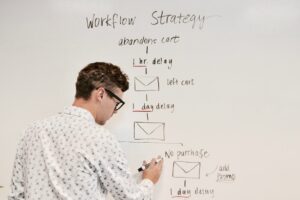 Once you've gotten around to creating these tools, you can start discussing how you can drive traffic to these local sales leads generation tools using a variety of promotional channels like your brand's blog or social accounts!
Here's an in-depth on each channel and how you can leverage them to your advantage!
Generate Leads Through Blogs
In case you haven't heard, content is king. Content marketing is revered as one of the most powerful marketing strategies of today! And with this in mind, several brands have used informative content to drive leads by attaching CTAs or Calls to Action at the bottom of their blogs.
Keep in mind that high-quality content delights users! The happier they are with your content, the more likely they are to click your CTAs!
Email Marketing
Haters would say it's a pretty outdated approach but recent research argues that it remains to be an effective way of driving traffic and leads!
What makes emails great is that local businesses already have the advantage of their subscribers knowing who they are. All that's left for them to do is to create emails that grab the attention of its recipients!
Social Media
The growing trend of SMM has led to platforms like Instagram making local sales leads generation easier by adding features that allow users to easily follow a brand's landing page or CTA.
For instance, brands with a great following can add the "Swipe Up" feature on their stories that take their followers to their desired page or landing page! Additionally, the traditional act of adding CTAs or links on Facebook posts remain as effective as it did before.
For some reason, these platforms are not the usual first choice of digital marketing teams for sales leads generation. What they are missing out on is that lead gen from these platforms boosts their ranking in the Google search engine. As a business, you need to remember to go where the people are, and in this case, the qualified leads could be found on social media. If your current local SEO team doesn't recognize this, that's a red flag for your business.
Do's And Don'ts of Generating Leads for Your Business
Ultimately, generating local leads is a much easier task in comparison to producing national or international leads. But despite this, it doesn't mean businesses should simply slack around. As a local business, you have the challenge to rank up in your local search engine, improve your local SEO and generate leads. There are many ways you could boost your lead gen, there's Google Ads, pay-per-click (PPC) advertising, affiliate marketing, and even generate local community. Nonetheless, for any product or service, a strategic and planned approach is still needed! As mentioned earlier, there are right ways of implementing sales leads generation strategies
Advertise Correctly
Social media and digital ads on search results are among the most effective ways to reach new clients. Write your ads and explain how your services can help prospective customers. Choose a photo that's engaging, eye-catching, and guaranteed to encourage people to click your ad. If you're not sure where to start, a marketing firm specializing in the lead generation business can help you create an ad campaign that converts.
Give Customers a Way to Reach You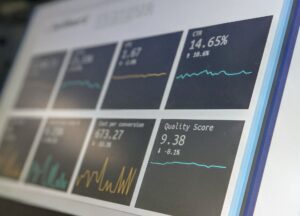 Now that you've got your ads written, you'll need a place to direct those ads to. For most businesses, this means a landing page or form where prospective customers can sign up. Think of these pages as an addition to your business's website. Customers can request information and sign up for your mailing list all from the same spot.
Follow Up
After creating the ad campaign and local lead generation form, you'll need to follow up with those customers. Think of it this way, you'll be contacting people who expressed an interest in your services. The lead generation business relies on creating at the very least warm leads.
Get Help From the Pros
Lead generation doesn't have to be a source of confusion. If you need help with lead generation for your products and services, or even with your marketing campaigns, contact our experienced team and see how we can help you improve your leads, grow your business, and increase your profits quickly.