Admittedly, market leaders in the sporting industry heavily rely on digital marketing services on increasing revenue and expanding brand awareness. The emergence of the Internet, as well as modern technology like search engine optimization (SEO), have provided them with enough freedom to promote their companies in innovative ways. And aside from the trendy social media marketing management strategies, there's another form of internet marketing helping brands make money called Pay-per-click Campaigns. But before discussing how to make money with pay per click let's first answer the question, what is PPC?
Wikipedia defines Pay-per-click, also known as cost per click or CPC, as an internet advertising model used to drive traffic to websites wherein advertisers pays for each click on their ad. Search engines usually offer services of such nature but websites and even social media networks feature them too.
How Pay-Per-Click Really Works
The advertising model is commonly affiliated to first-tier search engines like Google Ads and Bing Ads where they allow brands to bid on keywords related to their targeted audience but can now also be applied on websites and rising blog posts.
Search Engine Ads are one of the most common types of PPC marketing. Advertisers bid for ad placement from a search engine results page or SERP as well as its search network. Whenever the ad is clicked, the person searching is directed toward your website — the click could then be included on their conversion rates. Each click made is paid.
For example, Google Ads would look into its pool of advertisers and picks a set of winning advertisers whenever users search for something. The curated pay-per-click ads would then appear on the searched term.
Sportswear brands use it for various goals like increasing sales, generating leads as well as promoting brand awareness. Those with relatively newer websites often use it to garner the initial traffic they need.
Brands pay the search engine a fee but when PPC is working for you but the fee is nominal — especially if search engine optimizers see that you create relevant campaigns! And frankly, the visit has way more worth than what you paid for.
A lot of thought goes into developing a winning pay per click campaign starting from researching and picking the right keywords to develop landing pages optimized for conversions. So if you want to start appearing on SERPs, here are the steps you need to develop your Pay Per Click marketing strategy!
Conducting PPC Keyword Research
One of the key things in creating your sportswear brand's first-ever PPC campaign is research — which can take up some of your time. The entire strategy will be built around the keywords you choose. As a matter of fact, most of the successful Google Adwords advertisers are constantly refining their lists. If you only have one keyword research, you're likely to miss out on hundreds of low-cost, long-tail relevant keywords that could lead to more traffic to your website.
It's important that your brand makes sure your keyword list is relevant, exhaustive and expansive. Pay for web traffic that's applicable to your business by using targeted keywords that lead to higher click-through rates and increased profits. It's also important to find keywords that effective cost per click. But aside from keeping an eye on popular keywords, you should also be on the lookout for long-tail keywords that are more specific.
Once you've narrowed down your list, we can now talk about where your campaign will be implemented!
Winning Pay-per-click Ad Campaigns
So how do you achieve this? By making sure clicks become conversions. Going back to what we said earlier, though a lot of things can determine its success. But there are things you can pay more attention to.
For one keyword relevance plays a critical role in the entire campaign. It's best for you to craft tight keyword groups and proper text ads.
Once you get this down, it's important for you to optimize your landing pages. Having persuasive and relevant content won't make much of a difference if it doesn't have on-page SEO. This step features more benefits than imagined which we'll discuss later on.
Another thing to keep in mind is quality score. It's Google's way of rating the quality and relevance of your chosen keywords and landing pages. And lastly, creativity plays the most vital role in your entire marketing campaign.
Creativity Matters Most
The creativity of your ad copy can make or break your marketing strategy — and is the secret on how to earn money with your PPC. You could leverage the factors we mentioned earlier but still fail to ensure the clicks become successful conversions.
The metrics we shared above are great tips to make not of but unless your pay-per-click campaign motivates users to purchase your products or services, it won't be that effective. This specific step can be tricky, so it's apt for your brand to seek the professional help of PPC specialists.
Creative designs paired with high-ranking keywords can attract your target market quickly and effectively. It takes expertise, knowledge and a deep understanding of the way Search Engine Optimization works to create professional Pay Per Click campaigns.
Make Money With Pay per click and SEO
Now that we've got this covered, how can a brand make the most out of Pay Per Click? By integrating its SEO strategy into it! We briefly mentioned this earlier while discussing the importance of a well-optimised landing page. The tip coincides with integrating PPC and SEO into one search marketing strategy.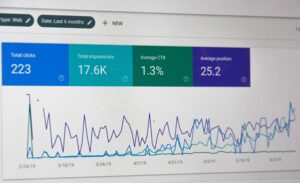 But before anything else, here's a quick crash-course in SEO. Search Engine Optimization is the process in which a website improves its ranking in searches for certain keywords or phrases. It is also one of the most common practices in digital marketing.
The common question is which is better — not whether both can be used in one campaign. Admittedly, both SEO and pay per click have their respective pros and cons. But what do you get when you combine both? A fool-proof internet marketing strategy that ensures your brand is seen by everyone.
The Best of Both Worlds
Improving one's website leads to better SEO that garners organic driven traffic but with the help of PPC, it ensures that your brand dominates the SERPs. In addition to this, it actually assists your SEO campaign in recovering the clicks it might've missed. They can assist you in drawing traffic from those in search of your products or services!
Remarketing
Another opportunity PPC campaigns offer is remarketing. Most of the organic traffic your SEO garners come from potential customers that often take their time before making a decision. The ads can help remind them of going back to the site and making that purchase. Combining your SEO and pay-per-click strategy helps you reach back to customers and successfully convert them into a lead.
Negative Keywords List
Pay Per Click also has a feature that helps brands keep their marketing efforts well-targeted called negative keywords. It helps Google identify which search queries are not related to them but only a handful of campaigns use it. Google Ads' keyword planner is a great way of managing your targeted keywords and negative keywords. By developing your own list, you can avoid wasting funding on clicks that don't really convert.
Testing Keywords
If your brand already has a running SEO campaign, pay per click can help you test some of the keywords you want to add. For example, if you're aiming to rank for a new set of keywords, buying PPC ads can help you test out the waters. This can help you avoid wasting resources on keywords that don't really work.
Bigger Data, Bigger Ideas
And the major benefit of integrating SEO and Pay-per-click is a large source of data. Both methods provide similar metrics such as click-through rates, bounce and exit rates, the time users spent on your website as well as your brand's conversion rate. The data you collect can help you in decision-making processes. This becomes specially useful when you're determining which keywords or phrases are generating more sales.
As the competition on Google's SERP continued to change, earning money with pay per click becomes more difficult. Integrating both strategies in a seamless manner can lead to better fortune.
Garnering Omni-channel Success
Both SEO and PPC campaigns are part of a larger marketing strategy called digital omnichannel marketing. Omnichannel marketing is an approach that provides customers with a seamless experience through different channels. It means ensuring that your brand sends out a unified message on each campaign. And unlike multichannel marketing, the approach puts the customer in the middle of the entire strategy.
Customers have started to interact with brands through a variety of channels, creating a need for messaging that adapts very well. As a brand, you should be able to ensure a consistent user experience starting from your website down to your Instagram accounts.
Does this new kind of marketing actually work? Well, recent studies have revealed that consumers responded better through this strategy. In addition to this, campaigns who made use of different channels earned a 250% higher purchase rate and a 90% increased retention rate. Search engine optimization lays the foundation of a long-term campaign while pay per click becomes a helping hand!
Developing a flawless omnichannel marketing strategy takes time and would often need the expertise of marketing experts. So if you're already running marketing and SEO campaigns, don't be afraid to ask for consultations!
Earning money with PPC doesn't have to be as hard as most people think it would be. With the help of knowledgeable marketing experts and some assistance of SEO, your brand easily makes money from it.