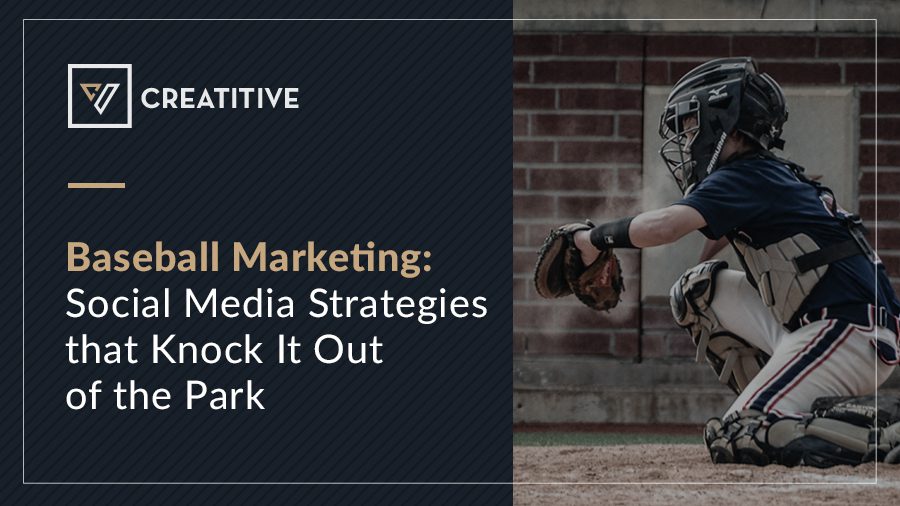 In comparison, sports marketing is distinctly different from marketing a business. Instead of simply focusing on increasing ticket sales, sports marketing teams have to build relationships with baseball fans and consistently communicate with them. They have to promote baseball games, events as well as baseball players.
But is it possible to achieve all those things with one plan? Great marketers know how to do it with a sole promotion plan for baseball and tools like social media! Just take a look at the Major League Baseball leveraged social networks in becoming better at baseball marketing!
The Major League baseball And Social Media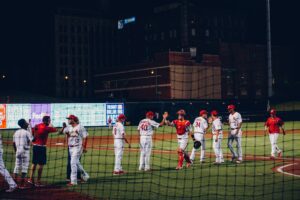 Despite being the relatively older professional sports league in the US, MLB's marketing people knew how to leverage modern technology to the benefit of the league and its teams.
Taking a look at last year's season, it was obvious that the Major League Baseball and its teams made the most out of their social media accounts — especially Twitter. Recent studies have claimed that social networking site has become a go-to source for news and information on sports and entertainment.
With that in mind, MLB teams consistently shared informative posts and content on the platform. As a result, they were able to meet the demand for information from younger fans while cultivating brand awareness amongst their audiences.
Aside from the tactic of content curation, MLB teams also made the most out of their Instagram accounts! Experts have said that the platform is one of the more engaging channels among the three network giants. What made Instagram effective is the rise of photo-driven content.
Research has revealed that because of the amount of content end users see every single day, it's best that content passes a consumer's eye test. MLB teams published great-looking photos and videos that stop people from scrolling further. Experts believe that with the coming 2020 season, the league will focus on improving their Youtube accounts. Furthermore, there are also plans of helping baseball players build their personal brands through personalized content!
Taking a look at the way the Major Leagues handled its social media marketing campaigns, there's a lot of lessons you can pick apart but the most important takeaway is that even the oldest organizations shouldn't be afraid of embracing modern technology!
Swinging Strategies to Ace Social Media That Major League Teams Should Have!
Social media and the internet, in general, have opened up the doors of baseball teams to endless, long-term opportunities. And in return, these teams shouldn't take it for granted!
Learn how you can knock your opponents out of the park with these great baseball marketing ideas for social media!
Leverage Your Baseball Team's Sponsors
Every MLB team has sponsors even in the community. Baseball marketers use these sponsors to gain visibility for their teams. Promote your best players and your sponsors' products together and link the campaigns by tagging the sponsor's social media accounts.
This helps both your team and your sponsors. And the more business you drum up for them, the happier they will be partnering with you in the future.
Share Behind the Scenes Content with Baseball Fans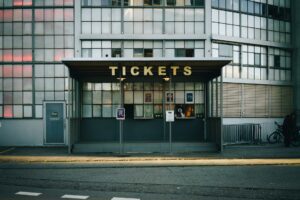 There's more to every baseball team than just playing the game. Instead of sharing photos and videos of the big day, let your fans and supporters get a peek behind the scenes. Share pictures of practices and warmups. Even the smallest ways of promoting events lead to tickets getting purchased!
Show your players as the people they are and let your fans get to know them a bit outside of the uniform. Major league teams do this all the time and the response is an outpouring of fan support and interaction.
Make Use of Branded Hashtags
Hashtags have the power to spread your message across multiple social media platforms. Major league teams use this to their advantage. They create branded hashtags and encourage fans to tag their photos at games, with merch, or while celebrating victories all with that same hashtag. This creates a sense of online community between fans and the team.
Share Highlights
Baseball marketing doesn't just mean promoting the team—it means sharing the experience of the game with people who weren't able to be there. Major league teams share highlights from the game on their social media pages. These highlights, in turn, get shared with fans across the country and the world. This boosts fan engagement significantly.
Develop A Solid Game Plan
While the strategies we've discussed above can surely produce great results, there are better ways of utilizing online presence to your advantage. Surely, developing digital marketing means gaining a better understanding of social media but it doesn't end there.
If baseball teams want to make the most out of the internet, it's best that they also start exploring other channels like search engines! With the help of search engine optimization, your team's online presence can be better. Admittedly, SEO is a far more complicated approach in comparison to social media management. But with the right people and the right strategy, it improves your social media campaign while producing great results!
Schedule a Consultation
Need help with your sports marketing strategy? Schedule a free consultation today and discover how we can help you turn your next social media campaign into a home run.