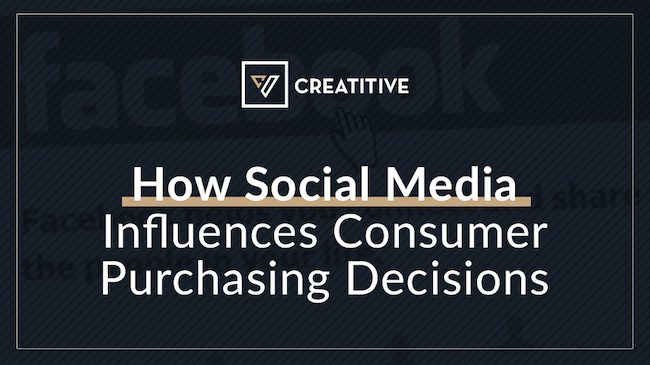 Social media has evolved greatly in the past fifteen years. Long gone are the days of AOL Chat Rooms and Myspace when social media was primarily used to share photos and communicate online.
Now, social media has become a source for obtaining news and information, as well as a means of entertainment. Additionally, social media also greatly influences consumer purchasing decisions. This is why it's now an important part of many businesses' marketing plan. Businesses have found that social platforms can be extremely useful for helping them reach a larger audience and increase sales.
For this reason, many businesses are going so far as to hire experts or even teams of individuals to manage their social media accounts. Some have even decided to invest in social media ads and brand influencers to showcase their brand and products to potential buyers.
Social Media Purchasing Statistics
There are many statistics that show how heavily social media influences consumer purchasing decisions. Here are just a few:
According to Sprout Social, "74% of consumers rely on social networks to guide purchase decisions."
Worldwide, commerce revenue from social platforms reached $30 billion in the year 2015 according to data from Statista.
Bazaarvoice claims that conversion rates increase 133% for mobile shoppers after they read a positive review.
Over 80% of millennials state that their purchasing decisions are influenced by user-generated content from strangers. (Gartner)
Website Vs. Social Media: Which Is Better?
It's clear that social media is important for all businesses. But what about a website? If you have a Facebook account or Twitter page, isn't that sufficient? The answer is no. With social media, you have limited control over how your page looks and its content. Additionally, you're only reaching a small portion of your audience on social. A website gives you unlimited freedom and is far more advanced than a profile on a social media platform.
Of course, social media can and should be used to increase website traffic. But you shouldn't only rely on social media to sell your products or services because you're limiting the amount of sales you can make. A website allows you to use other channels like email, search engines, and affiliate marketing to cast a wider net and reach a larger amount of people. That's why the most effective marketing strategies use social platforms to boost website sales.
Get Social Media Advice from the Experts at Creatitive
If your business doesn't have a social presence, it's important that you get one. But don't worry, you don't have to navigate the world of social media alone. The social media experts at Creatitive can accomplish the task for you. Call us today to schedule a consultation and get advice on social media strategies for your business.