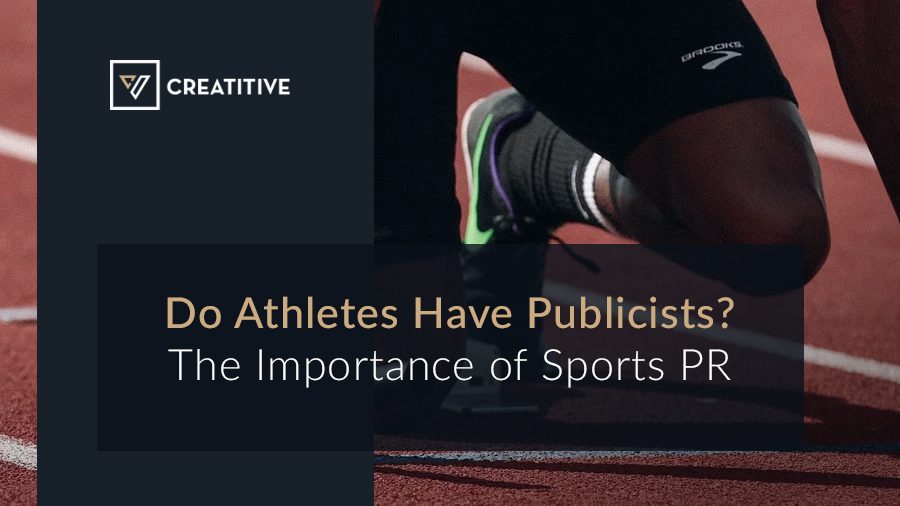 Public relations firms have been around for quite some time already — so much so that it's not surprising to see public relations representatives everywhere. The initial thought that PR firms are only needed in certain industries have been eradicated — so much so that certain segments have considered it as an essential part of their operations like sports!
Nowadays, it's hard to imagine professional sports without media outlets and press releases. But for the newer professional teams, the relationship of public relationships and sports events can be pretty confusing. Why should players and coaches have publicists? And what benefit does good PR for sports teams bring? 
Today, Creatitive's here to give you your ultimate guide to sports PR! And to get us started, let's explore what public relations really mean!
What PR Really Means
Defined as the strategic communication process that builds mutually beneficial relationships between organizations and their publics, Public Relations is the process of cultivating a story that portrays an athlete's reputation in a positive light. 
Unlike advertisements when the stories are shared through paid methods, PR professionals find ways to share these stories through unpaid avenues such as social media platforms or speaking engagements! Some people might confuse PR with branding as the latter refers to the process of creating a positive identity within the minds of the target audience.
But in a nutshell, public relations is all about managing one's relationship. And because being a professional athlete means establishing connections with multiple sports organizations and sports fans, it's the perfect environment for it to thrive in! 
PR and The Sports Industry
Much of the success sports teams and professional athletes receive is from the public support of sports fans and other organizations. In return, they use PR strategies to sustain their relationship with them and the support they receive. 
And because the sporting industry continues to rapidly expand as the years goes, it continues to provide space for the process. PR in sports means promoting teams, players as well as sports organizations through various media organizations as well as social media platforms. It aims to build and maximize a team or athlete's image potential!Here are few functions of PR in terms of Sports;
Fosters Relationships
Strong media connections matter the sports and entertainment industry because it helps convey understanding, acceptance and communication between the public and the sports organizations. Builds CuriosityOne of the major responsibilities of sports PR agencies is to harbor curiosity from the general public. And when there's enough curiosity around, it can then spark into popularity which can then serve as the foundation for credibility and trust.
Beyond The Court
Good public relations is one of the many reasons why veteran athletes are able to curate a career for themselves outside the court. With a solid reputation, athletes and teams easily become attractive to both the fans and other organizations — increasing their value and revenue.
Why It Matters
Aside from helping veteran players find a niche for themselves, PR can bring great things to budding athletes. For one, they can easily evaluate the strengths and weaknesses of the team or the player. This would help them identify the best place they can invest in. 
For example, there are certain individuals who are naturally fond of speaking while there are those who need more help. PR specialists can help highlight their strengths while further improving their weaknesses. 
Furthermore, they can help athletes set themselves apart from their competition. For example, NFL player Odell Beckham Jr has the reputation of a strong player. In order to soften his image, his team might suggest he look into different causes that he enjoys and cares for. 
As we've mentioned earlier, great PR allows sportsmen to expand their reach into areas outside of sports. They help them find industries wherein their skills and personalities work well enough to build a career on. They are known for helping players translate their interests into future plans should the games stop. 
Great Partners
The saying that teamwork and intelligence wins championships have always been true for sportsmen. Without great PR representatives or firms, the great athletes people idolize wouldn't exist today. 
So if you need some help in building a great brand or in sharing your story, don't hesitate to get in touch with us! Creatitive is here to help every athlete turn their dreams into reality!