When it comes to gym marketing, the best thing you can do is learn from the pros—the seasoned gym and fitness brands that have mastered communicating their brand, mission, and values to the world across different platforms. Instagram is arguably one of the best ways for both gym and fitness brands to showcase their personalities and inspire others to take the next step in their fitness goals.
But before we go through our list of fitness brands and fitness apparel companies, let's first the growing importance of social media marketing in the fitness world!
Why Social Media Matters to A Fitness Brand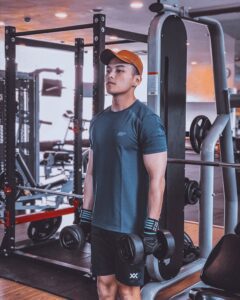 Over the past few years, we've seen fitness brands and other companies in the fitness industry go digital! Gone were the days wherein fitness apparel companies and other fitness brands relied on traditional marketing to promote the gym clothes and workout clothes they created.
But now, activewear brands across the globe are incorporating cutting-edge technology not just in the workout clothes they are creating, but as well as in the digital marketing strategies they're developing. While most fitness brands generally use platforms like Twitter and Facebook, the photo-sharing platform Instagram has become the leading stage of the fitness industry!
People who want to show their fitness apparel to the world use platforms like Instagram to connect with the rest of the world. And because a large majority of today's consumers are constantly on their Instagram feed, these platforms are in charge of spreading brand awareness and boosting conversions!
Though the platforms and competition are constantly evolving, there are fitness brands that are able to stay relevant in spite of all the new competition!
The 10 fitness brands we'll be discussing later have successfully become a few of the leading fitness brands on Instagram! Despite the challenges that social media pose to other brands, these brands were able to build a community for themselves and find immediate success!
10 Fitness Brands Dominating Social Media!
Here are a few of the top gym brands and fitness apparel companies making waves on Instagram.
1. Anytime Fitness
Anytime Fitness is one of the top gym brands that's making waves on Instagram. Their focus is on sharing inspirational content, often featuring their members and personal trainers to make the messages more personal. They highlight the real fitness journey, showing that everyone can make improvements and make sure each post is inclusive and welcoming, just like their gyms.
2. Nike Women
Nike is synonymous with fitness these days and the Nike Women Instagram account is no exception. They're one of the top gym brands in the world and carry over the Nike branding flawlessly. Their posts show athletes using their gear to achieve new performance goals while also demonstrating the durability of their products. Their message is to inspire women to explore personal training through their women's clothing, resonating with current and prospective customers alike.
Nike is also one of the several fitness brands able to successfully develop influencer marketing strategies with the help of their major brand ambassadors. People who want to check out their sports bras can easily go through their Instagram account for references!
3. Lululemon Apparel Company
Lululemon bridges the gap between the best gym clothing brands and lifestyle apparel. The fitness apparel's Instagram account showcases their apparel in a way that's both inspirational and approachable and each post gets shared on their other social media accounts to maximize impact. The result is an account that resonates with both future and current fans.
Additionally, the brand is also one of the first fitness brands to invest in recycled materials!
4. Fabletics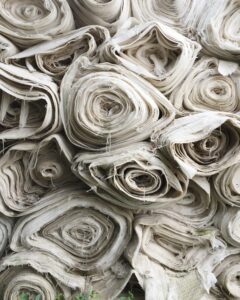 Fabletics has quickly become one of the best gym clothing brands on the market and their Instagram account shows us why: they focus on inclusivity and body positivity. The fitness apparel's models are diverse and every piece of clothing is designed to be flattering to all figures. This helps them reach a broader audience than standard bodybuilding apparel brands on the market.
As the demand for inclusive fitness apparel continued to grow, Fabletics became the standard that companies should follow!
5. Gold's Gym
When you think of gym brands, Gold's Gym should be at the top of the list. They cornered the market with affordable memberships and locations on almost every street corner in every major US city.
Their Instagram is quickly doing the same thing for their social media presence. The fitness apparel posts highlight the features of their gyms and show how people can benefit from joining.
6. GNC
GNC is responsible for supplying athletes and workout enthusiasts with quality supplements and vitamins. Their Instagram account showcases their global brand's mission and gives them a way to advertise additional promotions to their target audience. They even use their posts as part of a sponsored social media ad campaign to maximize their reach.
7. Shredz
Following closely behind GNC is Shredz, a weight loss brand that promotes its products through its Instagram channel. They use actual clients' photos to showcase the effectiveness of their products and also provide inspirational workout tips and recipes to help people stay on target. They stay away from overt ads and choose to use their content to build their brand.
8. New Balance
New Balance has been one of the best gym clothing brands for decades. They have a massive 3.2 million followers and post images of their customers using their gear in real-life situations. The result is an approachable yet independent image that fosters their mission and makes their products approachable. They've recently used their Instagram channel to preview new ads and showcase athletes' favorite workouts.
9. Equinox Fitness
Equinox is a gym brand that has locations across the country and are growing rapidly. Their Instagram focuses on showcasing real people using their facilities or participating in fitness activities. The posts promote an active lifestyle and show how you can use their brand to live that lifestyle quickly and easily.
10. Athlean-X
Athlean-X is the brainchild of Jeff Cavaliere who sought to bring the same high-quality fat-burning and muscle-building workouts Hollywood stars get to the average person. The Instagram profile highlights challenging exercises, client results, and general fitness and diet tips designed to help anyone become healthier. Though he markets his services, the page feels more informative and attracts ongoing customers by inspiring them to make a difference in their daily lives rather than trying to sell bodybuilding apparel or hundreds of dollars of nutritional supplements.
Build Successful Gym Clothing Brands Today!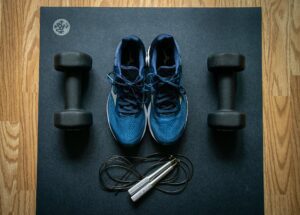 Looking at the top gym brands and fitness companies on Instagram, one thing is clear—inspirational and helpful content performs better and has more staying power than straight-up ads or promotional posts. Use this knowledge to your advantage and incorporate it into your social media marketing strategy.
Think like your target customers and consider what they'll find most valuable.
Remember, you can always tie in promotions to those posts or run sponsored ads to increase your reach. But if you can't keep your followers engaged, you won't build a sustainable presence online.