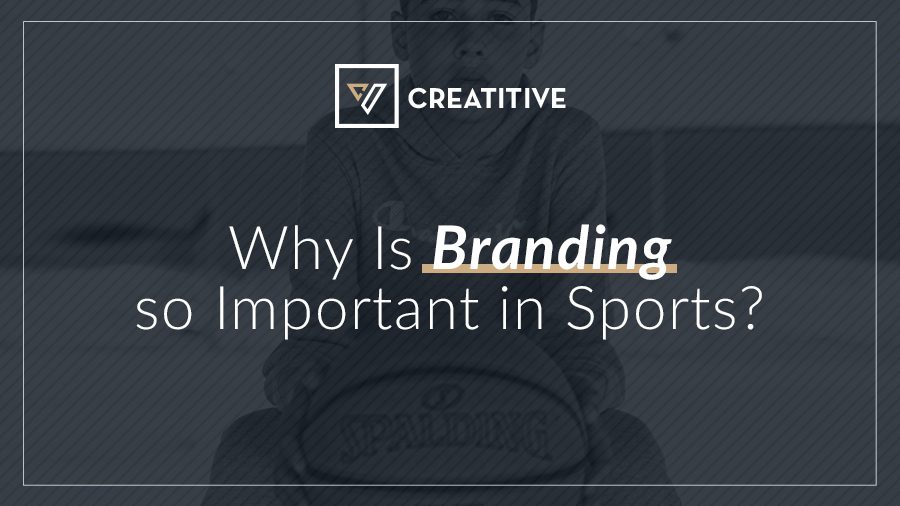 Athletic footwear as we know it started in the 1950s. Around that time, athletics became mainstream for exercise, entertainment, and pleasure. Functional and comfortable shoes became a necessity, and the increasingly fitness-conscious population can be credited with the astonishing market growth.
Today, millions of options are tailored to the gym, running, walking, leisure, and outdoor sports. A robust and successful shoe brand incorporates trendy designs with high performance, durability, and quality. Let's explore sport and running shoe brands that are changing the game.
The History of Sport & Running Shoes
In a previous article, we explored the evolution of brand sport shoes in the last century. The history of athletic sneakers goes back to the 19th century, long before Nike Air Jordan and Dunks, Converse, and trendy high tops. The sports shoe as we know it was first invented for athletic activity.
Today, sneakers are everyday worn items with multiple uses and functions. They also serve as status symbols and have become a hyped-up feat of marketing and popularity, especially amongst influencers and celebrities
.Instead, this article will focus on the history of individual sport and running shoes brands, including Nike, Adidas, New Balance, and HOKA brand sport. This will enable us to review the parallels between the shoe industry and its individual competitors over time and identify the elements that make brands, their products, and services stand out, ultimately increasing sales.
Nike
The story of Nike begins with Blue Ribbon Sports in 1964. Phil Knight had recently graduated from the University of Oregon. As a student, he ran for the track and field team, which led to a friendship with their coach, Bill Bowerman. Aside from an intensely competitive ethos, Bowerman was fascinated by optimizing runners' shoes and constantly tinkered with new models after learning the essentials from a local cobbler.
Knight initially wanted to call their shoe company "Dimension 6" but settled on Nike after Jeff Johnson, Nike's first official employee, insisted on following his inspiration shown in a dream. Before launch, the new brand needed a logo.
They reached out to a local design student named Carolyn Davis to provide simple sketches. Knight recalls reluctantly settling on the swoosh design, reportedly saying, "Well, I don't love it, but maybe it will grow on me."Since then, the company has exploded in popularity. Its digital marketing department is credited for its rapid success thanks to a series of witty ad campaigns, from the infamous 1988 "Just Do It" ad campaign to celebrity endorsements with athletes such as Tiger Woods, Kobe Bryant, and Lebron James.
However, the most lucrative endorsement by far has been with Michael Jordan. After noticing potential in the young athlete, Nike swooped in for an endorsement even before his first professional season in 1984.
The deal proved to be a smash hit, with Jordan brand sport quickly rising to superstardom and his shoe line, Air Jordans, following suit. The brand made over $100 million in revenue in its first year.
Nike also has a do-it-yourself attitude, inspiring confidence, individuality, customization (such as paint choice), and competitive costs for customers. The price of their shoes, paid delivery and low shipping prices allow accessibility to the masses. When customers purchase the brand, they know they get quality clothes, sneakers, and service.
Not to mention, Nike's website is user-friendly, intuitive, easy to understand, and simply fun. Their products are easy to find, searchable, eye-catching, and include a well-written description, captivating and convincing content, and corresponding social posts.
Nike is a frontrunner brand sport in terms of sport and running shoes, but it's also an industry leader in customer service. For customers interested in their shipping status, shipping info, wanting to leave a Google review describing a recent purchase, can read similar reviews, depend on fast shipping with a tracking number, and a response to any status change, Nike's customer support team is fast, attentive, and reliable. They provide tracking numbers for all orders and are known to have friendly, intuitive e-mail conversations and message threads.
Adidas
Adidas's background includes a long history of collaboration and innovation. It's considered one of the oldest companies in the worldwide sporting goods industry and is a hit with consumers. Many challenges and even more triumphs have shaped the company for over 70 years, but let's explore the foundation.
Adolf "Adi" Dassler was born in Bavaria, Germany, in 1900. He initially completed an apprenticeship as a baker before enlisting in the army towards the end of WWI. Upon his return, he opened a shoe repair business and founded a shoe company with his brother Rudolf in 1924.
In 1925, he had a breakthrough and developed the modern-day running shoe. It became well-known in 1936 when Olympic Gold Medalist, Jesse Owens, wore a pair of Dassler's shoes at the games. Fast forward through some family drama, i.e., Rudolf, Adi's older brother, breaking off and starting Puma, and Adidas' iconic athletic footwear is almost a century old and is considered amongst today's best running shoes, walking shoes, and workout shoes.
Adidas's vision is to be the design leader focusing on getting the best out of the athletes with performance-guaranteed products in the sports market globally.
Adidas is a beloved brand sport known for having a more reputable supplier with good quality, many similar reviews to Nike, fast delivery, competitive prices, and trendy accessories. Their marketing isn't quite as bold and brave as Nike's, but their authentic and tradition-oriented design is well-received by customers.
New Balance
As one of the largest sports manufacturers worldwide, New Balance has been in business for over a century, producing iconic sneakers and clothing for some of the world's most ambitious athletes. New Balance is increasingly becoming a household name. So, how did the company reach global success?
In 1906, William J. Riley, an Irish immigrant residing in Boston, founded New Balance as New Balance Arch Support Company. Many believe that Riley was inspired to produce his first product after watching chickens strut. He was fascinated by how the chickens balanced so perfectly on their three-pronged feet and was determined to design flexible arch support with three touch points.
In 1927, Riley hired Arthur Hall, a salesman who eventually became a New Balance Arch Support Company partner in 1934. At this point, New Balance still hadn't produced a sneaker, instead focusing on arch supports. However, the sale of New Balance Arch Support Company to Hall's daughter, Eleanor, and her husband, Paul Kidd, in 1956 would change that forever.
Today, New Balance is a beloved brand sport. On the off chance you've had a poor experience due to an unprocessed or processed order, you have called and left a message, recorded a voice mail, and Customer service will see that your left message, answer e-mails, and issue a returned call. Guaranteed is an isolated incident, and your order was processed without an e-mail in many cases. Leave reviews on their website, and the business will ensure the new charges are accurate or issue a refund with your money as soon as possible.
HOKA
HOKA company was founded by Nicolas Mermoud and Jean-Luc Diard, former Salomon employees, in 2009. The pair sought to design a unique brand identity and a shoe that allowed them to run downhill faster and created a model with an oversized outsole that had more cushion than other running shoes at the time. The shoes are named after the Māori language, loosely meaning "fly over the earth."Ultramarathon runners initially embraced the shoes due to their enhanced cushion and inherent stability; however, they quickly gained popularity among other runners for the body side molding, which offers maximum cushion and minimal weight. The brand's original, highest-cushion models are now accompanied in the Hoka lineup by lighter-weight shoes that retain much of the brand's signature cushion and even lightweight training and racing shoes and track spikes.
On April 1, 2013, Hoka was purchased by Deckers Brands, the parent company for UGG, Teva, and other footwear brands. This sale marked the start of enhanced content marketing, social media management, and an advanced user interface and user experience (UI/UX) on the website.
Today, customers love HOKA for its maximum comfort and durability. While the cost of the sneakers is high, customers trust that they paid for shipping, location, country, and quality product. They accept the tradeoffs for a strong brand that will answer voice mails, will let you know when your order is processed, charge drop fees for shipping only if necessary, showcase an updated stock, and are available 24/7 during the week to respond and encourage feedback. Once an order is placed, an order number is shared, and the warehouse will ship the package on wheels via a truck.
How Brands Compete
There are many ways brands compete with each other, from innovative products to technology, brand communication, voice, imagery, and interaction. For companies that are already well-established and seeking to differentiate themselves between their competitors, first-off, it's essential to guarantee that you understand your target audience, buyer persona, brand guidelines, vision, and all print and digital assets.
For brands that lack a robust brand identity, BrandBuild™ is the perfect tool. BrandBuild™ is Creatitive's trademarked process of developing an athletic company's brand identity and buyer persona and building brand awareness to increase revenue for business to consumer businesses. You want the best for your company—consistent growth, better reach, a leading edge against your competitors—and the best experience for your customer. And this all starts with brand discovery.
Innovative Technology
Innovative technology for a sport and running shoe company can include the sole, shock absorption, material of the upper sole, a lace-lock mechanism, and more. Not to mention, there is an increased focus on sustainability, accessibility, and durability.
Lighter is also on the list of the top features important to consumers. Brands find carbon fiber and foam excellent materials to incorporate into sneaker designs to reduce weight and maintain support. This applies to shoes intended for sport, work, and fitness, as the public shifts from clothing for each activity to athleisure—multifunctional clothing that can be worn during athletic activities and in other settings, such as at the workplace, at school, or other casual or social occasions.
Waterproof material, self-lacing technology, and wacky designs and colorways are also on the rise—each a critical component to appeal to the masses, sell more products, and expand companies globally.
User Experience
Nothing will kill a consumer's experience more than horrible customer service. In the case of user experience (UX), it's the process design teams use to create products that provide meaningful and relevant experiences to users. This involves the design of the entire process of acquiring and integrating the product or service, including aspects of branding, design, usability, and function.
Since UX design encompasses the entire user journey, it's a multidisciplinary field—UX designers come from various visual design, programming, psychology, and interaction design. Designing for human users also means you have to work with a heightened scope regarding accessibility and accommodate many potential users' physical limitations, such as reading small text.
Many sports and shoe brands understand the importance of great customer service and have invested significant time, resources, and capital into excellent quality design and user flow on their website. This means consideration for the appearance of the website and the user's interaction with the products and services shown, customer support assistance, and other components.
Brand Communication
Finally, brand communication is essential for market differentiation. This can include brand discovery, especially for companies that lack a specific brand voice or direction. From there, you'll understand who you are speaking to and why. You can appeal to consumer needs, create stronger relationships, showcase an attentive and attractive brand, and ultimately develop lasting loyalties.
Today, millions of options are tailored to the gym, running, walking, leisure, and outdoor sports. A robust and successful shoe brand incorporates trendy designs with high performance, durability, quality, innovative technology, a robust user experience, and solid brand communication.