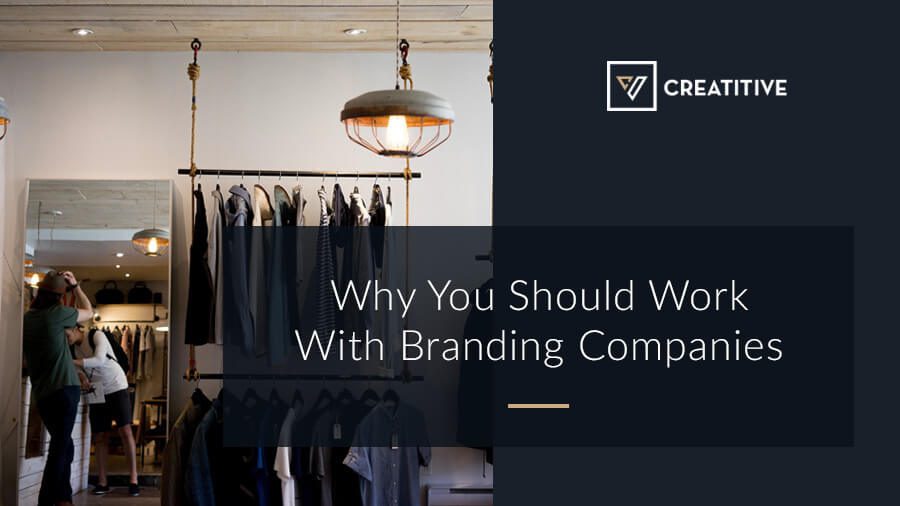 Regardless of the nature of a business or the industry it hails from, the question of working with an external agency like a branding firm or a design agency is the same for everyone. It often comes up and sometimes it takes companies months before they arrive to a final decision — especially now that today's modern technology and the Internet has made marketing strategies and branding seem like an easy feat.
Despite the wide range of cutting edge tools business have, it poses the question of whether sacrificing marketing expertise is a smart move in today's fast-paced and highly-competitive market.
If you've been wondering whether today's best branding companies are really worth the investment like most companies claim, this is your comprehensive guide to why you should collaborate with branding agencies!
To start, let's answer the question of how hard is it to build a brand?
Creating A Brand — And How Difficult It Actually Is
Admittedly, building a brand is not easy. Ask even the greatest sports brands or athletic businesses and they sure have a story to tell on how they cultivated their brand image. Some might claim it's actually not hard, it's more complicated.
Unlike the common notion that building a brand means cultivating a visual identity that includes a logo design and some supporting graphic design, it's actually determined by how customers view your company.
Creating a brand — or branding — means creating a unique name and image for a company in the mind of its consumers. It's the process of differentiating yourself against your competitors, highlighting what makes you different and why they should choose you instead of your competitor.
The process starts by defining the purpose of your company. Why does your business exist? What makes you different amongst the several other athletic businesses in the market? What are the solutions you offer to people?
It's basically what, how, and why.
These three questions will serve as the main foundation of the brand. Without it, cultivating its entirety will be much harder than it already is. After answering these questions, companies will start building their customer profiles and looking into how they can differentiate themselves against their competitors.
Having laid out the foundations of their brand, they'll start working on their brand strategy — or the outline of what they want to achieve and how they can achieve them. Brand strategies often include elements like the brand's core value, their voice and the message they want to communicate with.
It helps them figure out the tools they need in order to achieve their goals and once this has been finalised, they can start cultivating their brand identity!
This is where the commonly mistaken visual identity comes. This is the stage wherein companies start building their logos and choosing the right color palette that coincides with their brand — but this isn't where it stops.
Cultivating your brand identity means creating a comprehensive visual language that can be used from your website down to your supporting social media graphics. It's not enough to choose a certain design system or a set of colors to use, there are several other factors that come into deciding these design elements.
Looking at these summarized steps, it's understandable for most people to say that building a brand is actually really complicated. Though it seems like it's just a series on making choices, the success of your business lies in each decision you make.
That's why most new business owners end up seeking the advice of brand consultants — but aside from informed advice, the top branding companies offer so much more. Their branding services add great value that can really help businesses expand!
What Branding Agencies Offer
Despite the obvious need for expertise, there are business owners who would remain reluctant in hiring a branding agency for several reasons. But one of the most common reasons is a strict budget.
There are certain branding companies that offer limited services and if businesses want more help on other matters like web development or graphic design, they'd have to spend more by hiring a design company or another agency.
They would find another company to work with. Luckily, there are full-on sports branding companies like Creatititve that offer a wide range of services that start from discovery sessions down to design services!
If you want to make sure you've picked the right company, make sure to keep an eye for these services!
Discovery Session
The very first, and most commonly offered, service you must look into are discovery sessions! As mentioned earlier, the first stage of creating a brand starts by learning more about your business.
This service is often used by branding agencies to learn about your goals and objectives. It often involves a branding questionnaire that helps them gain more clarity on the wants of the clients and how they can achieve these wants. These sessions serve as the foundation of any brand as it allows agencies to understand the company and its target audience.
Additionally, it would also help marketing experts determine the brand identity that would work well for their client. Most established brands suggest that small businesses dedicate most of their time in these sessions. This is because it would ensure that everyone on board has a clear understanding of what needs to be done.
Branding Strategy Development
The development of your brand strategy comes right after the foundation of your brand has been laid down.
It consists of your brand's values, mission, story, positioning and messaging — the products of your discovery sessions. Using these factors, agencies will build their strategies. For example, they will use your brand message to determine the vocabulary and tone its website and social media accounts have.
By all means, marketing experts will use the branding strategy they've developed to achieve the goals of their clients. Without it, they will have a harder time setting the brand apart from their competition.
Brand Identity Design
There's a common misconception among big companies and small businesses alike that having a logo is what it means to have a brand. In reality, brand identity design won't do them much without a well-thought branding strategy.
With this in mind, your brand's identity should reflect what your brand stands for so that people can easily recognize it amongst the sea of other cool looking logos. A brand's identity doesn't just start and end with the logo. It encompasses the brand's name, the colors used and the typography it uses.
Each element plays a critical role in building a recognizable identity for a brand. Each of them should manifest its vision and express the message it wants to communicate to its audience. And they should be consistent regardless of the platform they are used in or for.
Web Design And Development
While some small businesses might think that website design and development is part of the branding process, they're actually really important.
Websites act as the shop front of your business or of your sports brand. Regardless of where you are and what you're doing, people can always visit your website. And unbeknownst to many, it only takes user milliseconds to form an opinion on a brand's website.
Hence, it's best that its design is consistent with its brand identity. It's functionality should reflect your brand's desire to serve consumers. Because of today's increasingly competitive market, it's not enough for a brand's website to look good, it should also be effective for both the brand and its end user.
Why Small Businesses Should Work With Branding Agency
It's understandable for most business owners to be wary of investing their hard-earned money on agencies like branding companies. They're not entirely cheap and they don't always often end up with a great success story.
But if they look hard enough, they can find an agency that could possibly be one of their greatest business partners. There are branding agencies that offer comprehensive packages that guarantee great results.
There's no need for small businesses to spend excessively on branding services, there are experts more than willing to provide their service with the promise of unforgettable branding experiences!