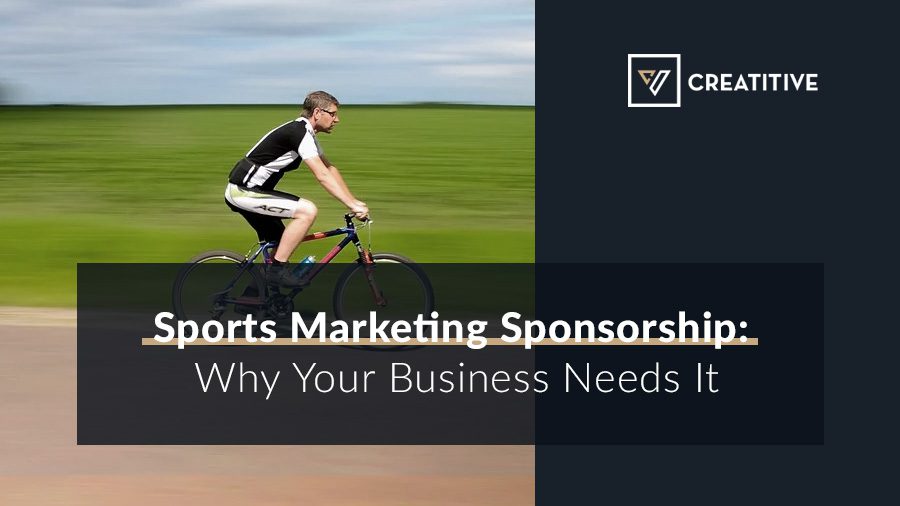 Sponsorships are the financial or in-kind support of activities. Businesses often sponsor events, trade shows, groups, or charity causes to reach specific business goals and increase their competitive advantage. Though sports marketing sponsorship is a form of marketing itself, it is different from advertising, which attempts to persuade customers to make purchases by sharing specific messages about a product or company.
Sports sponsorships, on the other hand, don't directly promote your company or products. Instead, your company pays to support a specific event that your customers care about. Your business is then associated with the event by customers, attendees, and the media.
How Event Sponsorships Work
Most large, community events use sponsorship deals to offer more exciting programs and to help defray costs.
Promotional opportunities at trade shows, charity events, or business functions include sponsorships of press rooms, an international lounge, a speaker or VIP room, an awards reception, educational programs, banners, badge holders, sound and video equipment, display computers, shuttle buses, tote bags, or other branded swag.
Local causes such as sports teams or charity drives offer more limited places for your branding and products, but they also allow you to reach a specific local audience. For example, fewer people will see your logo on the backs of local Little League uniforms than at a national trade show. However, if your customers are all local and have kids on the Little Major League team, that's the best place to be seen by your ideal audience.
Nowadays, sponsorship is an important part of sports events. Sports sponsorship offers more benefits, more variety and also it's a more powerful form of marketing. In general, sponsorship holds a unique position in the marketing mix because it is effective in building brand awareness, provides different marketing platforms and valuable networking and beneficial opportunities. 
Sponsorship marketing efforts can be influenced by culture. Especially when global sponsorship in sports which refers to sports events in different countries with different cultures, is under consideration. 
Marketing Benefits of Sponsorship
In all its forms, sponsorships allow you to reach targeted niche markets without the expense and uncertainty associated with traditional advertising. Strategic sponsorships can help your business meet multiple marketing goals at once.
Shape consumer attitudes
Sponsoring events that your customers care about creates positive feelings about your brand. If sports fans feel you care about the same things they do, they are more likely to have a positive attitude toward your company.
Build brand awareness
Sponsorships with in-kind products are often cheaper than traditional advertising. If you choose your events carefully, it guarantees you an audience that needs your products, unlike traditional media ads, which can be seen by anyone. For example, a gym owner who provides branded giveaways for local sports club's gathering knows their brand's name will be seen in action repeatedly by their target customers.
Drive sales
Driving sales goes hand-in-hand with brand awareness, and many sponsorship opportunities allow you to introduce consumers to your product in a way that encourages them to make a purchase. 
Sports businesses at a trade show, for example, may have samples for a customer to try at the same location where they can purchase full-size products. You may choose to link purchases to a specific event.
Increase reach
Strategic sponsorship encourages word-of-mouth marketing. Ideally, people who attend an event that you sponsor will have a positive interaction with your brand and continue to talk about your service or product in social media. If your company's name is on the event's promotional materials, including emails and advertisements, you have an additional opportunity to reach more customers.
Generate media exposure
For many small sports brands, media coverage is expensive and out of financial reach. If, however, you can sponsor a local occasion or industry trade show, you can capitalize on the media presence of that event. Media coverage often includes the names of sponsors, especially if your logo is tied to the name or branding of the event. This positive publicity increases the visibility of your products and services, especially if you have a media plan in place to capitalize on the exposure.
Separate yourself from competitors
Sponsoring an event, especially an exclusive sponsorship, sets you apart from your competitors by tying you to something positive in consumers' minds. This tactic is particularly helpful if your competitor has a larger ad budget than your company.
Take on a "corporate citizen" role
Not all sponsorships have to center around sports industry events. Sponsoring local sports teams, charity campaigns, or public organizations like museums puts you in the role of a good neighbor or a corporation with a conscience. Customers are more likely to perceive you as contributing to their community, which creates goodwill and positive associations with your brand.
Generate new leads
If you're sponsoring an industry event, you have the opportunity to connect with consumers who are actively in need of your services. Capitalize on the position and respect associated with sponsorship to showcase yourself or your product. Don't focus on sales. 
Be knowledgeable and helpful while providing a way for interested customers to sign up to learn more about your business. If you can, offer something for free in exchange for their contact information.
Enhance business, consumer, and VIP relationships. Many events will offer special opportunities to sponsors, such as exclusive networking settings, VIP receptions, or outings with high-profile people in the industry. You can take advantage of these events to meet key customers and solidify business relationships, especially if you have a plan for following up once the event is done.
Add Sponsorship to Your Marketing Plan
Sponsorships help your business increase its credibility, improve its public image, and build prestige. Like any form of marketing, it should be used strategically as a way to reach your target customers. 
What many consumers don't realize is that sponsorships play an essential role in funding the cost of production. Sports organizations rely on sponsors to provide funds, products, and services, which ultimately drive sales for all parties involved. 
Given the current barometer, however, it is clear that professionals working in sports sponsorship today and in the future will have to fight consumer backlash by striking just the right balance between sport and sales, maintaining the integrity of competition while sustaining financial capability. That is why you need an expert to help you out. Visit our website and let Creatitive's experts help your business today.