B2B stands for business to business, while content marketing is the overall flow of content ideas you use to help you attract your target audience, please search engines, and promote your company.
Put together, B2B content marketing is used to help promote and market your products and services to other businesses, companies, or organizations. In comparison, B2C content marketing is oriented toward consumers instead. B2B content marketing can achieve those major goals like brand awareness, audience education, and strong promotional engagement of your company's value. No single business will buy products or services for pure indulgence, they want to know they are getting the best of the best.
Are you having a hard time developing an informative and enticing B2B content marketing strategy for your company? Web content marketing and blog posts are extremely effective methods to grow your company along with maximizing social media platforms for content outreach. However, B2B blog writing is a little various than creating for a B2C business. What's the difference? B2B content marketing campaigns all start with a well-thought-out content method and knowing your target market.
Let's dive into why B2B marketing, content strategies, and SEO are needed for overall company development.
How to Conduct Business-to-Business Deals in the Age of Digital Marketing
Most business owners understand that creating content is an integral part of succeeding online, but when pressed to explain how exactly can content help their lead generation, few know the answer.
The truth is, a lot of companies waste precious time and resources developing content that no one's interested in reading especially on social media channels, so it's no surprise that this type of content doesn't do anything to attract new customers for the business.
However, that doesn't mean that content can't be incredibly powerful for generating targeted leads.
In fact, if done correctly, content marketing can become the centerpiece of all your online marketing and help you gain a significant advantage over your competitors.
Content is at the forefront of all communications between businesses and their customers online, even your sales team can benefit from a robust content marketing strategy. So those companies that can provide value and know how to use content to grow their business will never have a shortage of new customers. Search engines are fond of this type of relevancy in a content strategy.
Don't fall into the trap of assuming that you know what your audience wants to hear about the most – you'd likely be surprised by the most pressing challenges that your prospects are facing, so you need to do your research and eliminate the guesswork in order to provide answers that are truly relevant and important.
The Impact of Consistent B2B Marketing Efforts
A well-considered content strategy is a great way to reach your target audience naturally. And businesses successfully use content marketing for B2B lead generation. The main advantage of this method is that potential customers initiate contact with your brand instead of feeling annoyed when you knock on their door on social media or via emails. Moreover, a B2B content marketing strategy can be as effective as cold outreach or ad campaigns because it helps:
grow brand awareness and create a community;
build your expertise and help prospects solve their problems;
engage readers and potential customers and grow their loyalty;
generate leads and increase revenue.
But the main advantage of attracting inbound leads is that it's much more cost-effective than outbound techniques.
Develop a B2B content marketing strategy for the right target audience
Your B2B strategy is your roadmap to exactly how you will achieve your content marketing strategy objectives. Too many times services and firms do not create a clear and concise method to comply with the creation of blog posts and other content. Every marketing strategy needs to be a solid strategy built on data and function, without it, the whole content development will then go wayside.
According to the Content Marketing Institute, about 92% of marketing experts recognize the significance of content advertising, nonetheless, several do not see their content advertising as reliable as a result of just 46% of them having actually a documented strategy in position.
There's no incorrect area to begin when creating a material advertising method even when doing your own independent research. Content marketing remains among the very best methods to raise organic website traffic, every piece of content you write needs to be useful, pertinent, and also deliberate.
Your blog site isn't a location to discuss just how fantastic your firm is or to make sales pitches. Your content needs to not just draw in leads but inform your leads and also generate recognition for your brand. With that in mind, right here's exactly how, to begin with, your content marketing campaign.
Specify your Objectives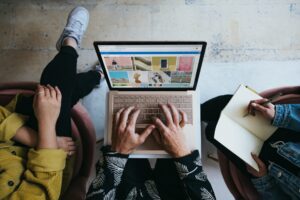 The very first step in the content creation method is to establish goals. This can be difficult due to the fact that you want to establish good objectives that are difficult to accomplish but not so challenging that it's difficult. Consider present data as well as patterns to aid you to evaluate particular numbers.
While ideally, functioning towards your clever goals should go off easily but as most of us recognize, troubles can happen so strategy in advance for possible troubles. One of the most important points to bear in mind when establishing objectives is to communicate with your team. Let them recognize of difficulties you are dealing with or landmarks you've hit as well as make sure they really feel comfortable doing the very same.
Develop your Buyer Personas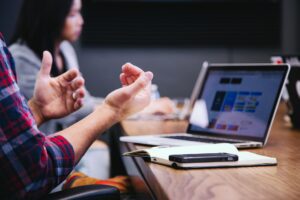 Recognizing what's important to your target market is type in developing buyer personas. Customer personas are semi-fictional personalities you develop that represent an individual kind that may utilize your website and connect with your brand. Creating your customer's personas starts with a research study, utilizing your sales group as well as presenting clients as your source.
Determine their needs, inspirations, goals as well as any type of pain points so you can position your brand to be a useful source they can look to in order to address their issues, and consequently offer you their company.
You can't just imagine this personality and make up the parameters. You need to use actual data: whether it will be information about your existing customers or details you can learn from research. The more data-driven your ideal customer profile will be, the more reliable it will appear. After analyzing simply how your business can help them, finalize your personalities with your team as well as integrate them right into your material method. Given that each customer character will likely have various points of view within your particular niche, they can help you section your marketing campaigns for more targeted campaigns. It is very important to continuously update your customer personas to equal any type of adjustments that happen.
Consider What Your Target Clients Want
Much like there are different buyer personalities, there are additionally numerous phases they can be in as they consider an acquisition. Each blog content should speak to your audience at each stage. Everybody isn't all set to buy all of the moment. Sometimes people are just browsing or looking into it as they browse the web. Utilize the buyer's journey to accumulate information for your content calendar and also make sure there's a well-balanced understanding, a factor to consider in each blog content every month.
When you know who you are talking to, it is time to figure out exactly how you wish to speak to them. Successful firms have their very own distinct brand style as well as individuality, and developing this branding style begins with the voice as well as the tone of their web content.
Though each user's customer experience is different, you need to know its key points to concentrate your content marketing efforts. This way, you'll be able to resonate with the needs of your target audiences at each stage of your marketing funnel. And it's achievable only if you create high-quality content and deliver it at the right moment.
For example, during the first phase of interaction with your leads, you can create content identifying your prospects' problems and growing their brand awareness. This can be blog posts, videos, ebooks, or FAQs sections on your landing pages that give advice and offer solutions.
When potential customers are in the consideration stage of their buying journey, be ready to offer them case studies to prove your achievements. Your customer experience is full of interaction with your brand, and you need to create content for these touch-points. This way, the content will help convert leads into customers and probably reveal new opportunities for attracting more leads.
It's also important to ensure that your brand's voice and tone in all the materials of its B2B content marketing strategy fits its visual identity. In order for your brand to be recognizable, it needs to have a consistent look and voice when communicating with its audience. Sports fans find it hard to trust brands that don't talk to them in the same way their brand identity does. So, to build a trusting relationship with them, your B2B content marketing strategy should sound the way that it's supposed to look likes.
Do a Content Audit for Better Content Marketing Tactics
Lots of firms are immediately including brand-new material and content, but it is very important to determine the state of your existing web content prior to doing so. A content audit is a comprehensive check-out of the web content you have actually already produced. A content audit allows you to discover what's working as well as what your target market has actually been replying to. It likewise tells you what's not functioning so you can steer clear of those techniques in your future content.
Expand Your Reach on Social Media
One important aspect of your content marketing strategies is knowing your product or service, and then the best platform which your target audience uses most. B2B writing has commonly been rather dry as well as formal. While this may help some organizations, it isn't the only method to go.
Is your blog post material or video content going to gain traction on Facebook? Is your market even on the platform?
When selecting exactly how to write your content, you should take into account what you are aiming at. If your target readers have a high level of technical knowledge, you should make sure that what you compose is of a level they are most likely to locate fascinating. On the other hand, if you go too technological, you risk losing your target's interest.
Without knowing who you want to create content for, you could miss on the content ideas that are perfect to bring traffic to your website. Content creation without a specific target audience would not even perform on social media platforms. Remember, the content you create, from white papers, video content, blog posts, case studies, and other types of content is for the people: your existing customers and potential ones.
B2B Content: Your Business' #1 Lead Magnet Online
The most reliable method to build brand awareness, boost internet site traffic, and also produce leads, is through B2B marketing, content strategies, and onsite blogging. Composing practical, appropriate blog posts for your targeted market and buyer identity should be a crucial item in your overall digital marketing approach to make your business scalable.
With professional SEO optimization and relevant content, Google search engines will give your web page will get a higher rank. So, with time, users will see your blog post or case study in response to your search intent.
Content marketing is a valuable and personalized method for B2B companies and organizations to speak to clients, generate leads, and build a long-lasting client-service relationship when done properly. When creating content, companies must ensure they have clear goals in which their material is developed and published in line with these targets, if they want to produce organic traffic that becomes the sales funnel for the business.
Lastly, how existing clients rate your customer support or what other business founders say about you is vital for making their final decision. And making this visible is your content marketing team's responsibility. Even how regularly you post on social media and whether you leave questions unanswered are critical factors for many decision-makers.