Global sports marketing trends top out at almost 100 billion dollars. Since the emergence of the digital age of information, sports marketing has grown rapidly. Both distribution and innovation are continuously transforming the commercial sporting landscape, especially online.
Live streaming of popular sports competitions, immersive media tactics, valuable content, and a constant concern on how to determine fans to engage or share their experiences, are all related to the constantly shifting field of digital communications and marketing. There are several marketing trends in sports defining the industry, all of which can add value and create a story revolving around a specific team or athlete.
As this year draws to a close, let's take a look at the top 10 sports marketing trends!
What are the current trends in sports marketing? You will find it out in this article.
(Digital) Fan Safety
This topic is getting more and more awareness since basically everyone is sharing part of their identity through technology (whether they want it or not). Venues now partner with technology providers to ensure the fan experience is safe and secure.
The sports industry knows that safety is on a lot of fans' minds. That's why they've implemented new biometric facial recognition programs and scanning electronic fingerprinting, along with RFID tags. This keeps everyone safe, no matter if it's from an unruly fan or a mass attack.
The sports trend also has a major benefit. Stadium operators will have the ability to provide faster transactions, reduce wait time, and a lot more to positively influence the fan experience.
Virtual Reality, Augmented Reality, and Mixed Reality
The developments in VR, AR, and MR (Mixed Reality) are impressive. Virtual and Augmented reality used to be expensive. Now the focus is on the benefits that it can provide.
Augmented Reality will have a lot more practical use cases than virtual reality. With the help of AR, a new sports industry trend is developed. Using it, sports businesses now offer the experience of trying products on beforehand. Through glasses or a smartphone, the target audiences of brands can now see what the shoe looks like on their own foot.
This way, he will be able to select the right shoe more precisely. The client doesn't have to order three products in three different sizes and colors anymore and send the wrong ones back with free delivery conditions.
Thanks to AR, clients who shop for products online will find the right products a lot faster than usual. This is definitely an interesting trend for companies like Nike, Adidas, and other brands that sell sportswear.
Innovative Ticket Packages
Fans don't want to be limited on their ticket choices and 2018 saw a huge rise in innovative ticketing options in the United States. Organizations have rolled out subscription-based mobile passes to allow fans to attend a specific number of games for a pre-set rate. Fans like this because it gives them more control over the games they attend, and that helps boost sales overall.
In addition, launching exclusive co-branded collections and offering them in the ticket packages tends to gain a lot of popularity. And this happens because fans are allowed to access unique customized items related to the organization they follow and support. Thus, adding and selling merchandise through ticket packages is great for boosting brand visibility, whilst connecting with fans.
Advertising on Social
Every single social media platform continues to grow each year. Millennials especially are shifting their focus from the big screen to the screen in their hands. As the number of users rises, companies need to shift their focus to sports advertising on these platforms.
Besides advertising on social media, you can use such a platform for establishing a connection with fans or online visitors through social media management! It is true it can be especially hard to determine the return on investment when it comes to ticket sales via social media platforms, yet it is an impressive tool for storytelling and interaction.
Sports franchises, brands, or leagues can reach fans — real-time — with the aid of social media tools and platforms, as various contests, posts, pools, or even live video sessions can be done. When it comes to marketing trends for sports in 2022, we can easily observe the tendency of using catchy hashtags to encourage fans to share their experience with an event or sports team.
And do not forget about female fans. During the past years, there was a significant rise in female fans was observed in trends of the sports industry. Some say it is a great time to target marketing campaigns to female athletes and fans, as they too can add value to the sports marketing campaign.
Social media can establish close two-way relationships with fans by encouraging them to share sports experiences with the aid of specific hashtags and many more.
Road to Professional Sports and Sustainability
Federal investigations about college sports funding and corruption are happening right now and they're not going away. The road to professional sports is going to change. Rethinking the concept of the student-athlete is happening all across the country. Because of FBI investigations this year, many elite D1 schools are going to continue to be under greater scrutiny.
Sustainability and sport are also closely linked and are an important sports trends for 2022. Apparently, 80 percent of the products are purchased for emotional reasons and only 20 percent for functional reasons. As a sports marketer, it's important to give customers the feeling that they are doing something good when they purchase your products. A good example of sustainable sports products is athletic apparel made of recycled plastic.
Social Activism
No matter where you stand on taking a knee, the point is that social activism is here to stay. That means there's big pressure on brands, leagues, sports teams, and even players to decide where they stand. As this market continues to emerge, so too will marketing opportunities.
Both social activism and cause marketing represents an important part of sports marketing strategies for 2022. The content distributed by athletes is shifting, as more and more important sports personalities opt for using their authority to boost awareness for social issues that they feel connected to.
Mainly, this is a form of influencer marketing and it is considered to be the most effective organic promotion nowadays as it constantly improves and grows digital communications. Thus, causes related to social issues, sustainability, or environmentalism are all great tools for boosting an online presence and connecting with fans.
Women in Sports
One of the trends in sports marketing you shouldn't miss is focused on women. In the last couple of years, sports fans find women's sport more "inspiring" and "progressive" than the male version. Contrastingly, men's sports are seen by many as more "money-driven". This presents a great opportunity for sports marketers to explore. A lot of sports brands want their brand to stand for something. Equality, diversity, and inclusion are great characteristics for every sports brand.
For instance, sportswear brand giant Nike kickstarted their Dream Crazier campaign in support of Colin Kaepernick. And though it was greeted with mixed reactions, it, later on, included exceptional female athletes like Serena Williams, Simone Biles, Ibtihaj Muhammad, Chloe Kim, and a few members of the US Women's National Soccer Team.
Regardless of the moral reasons for supporting women's sport, it makes a lot of sense for brands to use the female consumer market to their advantage. For one, the women's sports apparel market in 2018 was valued at $26.7 billion. Furthermore, 80% of purchasing decisions are influenced by women.
This presents a huge opportunity for sports brands to open up their marketing appeal to women and also reap the economic rewards. Because of this sports marketers are looking more and more to do sports marketing campaigns for women, since it can offer advantages over their male counterparts.
Wearables in sports
The wearables market has become one of the most important fields of the entire sports industry. Wearables are becoming mainstream and big brands have started to offer them. According to a marketing study, global wearables are expected to exceed 95 billion US dollars in 2022.
As a matter of fact, the devices market, in general, is moving towards the focal point of enhanced quality service. Brands like Fitbit, Apple, Samsung, and Nike are all improving their respective products like wearable devices to cement themselves in the marketing trends of the sports industry. Furthermore, experts believe that the market will record a whopping 9.82% CAGR starting from 2020 up until 2023. If your sports brand or sports team is yet to explore this industry trend, now's the perfect time to do it!
Artificial Intelligence
There's no doubt that AI is changing the world and is another sports marketing trend in 2022. Of course, there is a lot of data and a fast Internet connection needed for that. Chatbots are an interesting form of artificial intelligence for sports marketing. For instance, the English soccer team FC Arsenal has developed a chatbot that is called Robot Pres (derived from Arsenal legend Robert Pires).
The chatbot provides the users with results statistics news and much more. The use of chatbots in marketing can offer several advantages for sports brands. Reaching new target groups, strengthening your athletic marketing brand, and collecting valuable data that can give on your fans are just some of the advantages.
Another great example is the use of Artificial Intelligence to harness automated journalism! Certain sports brands use the technology's automation to expand their sports coverage capabilities.
eSports are booming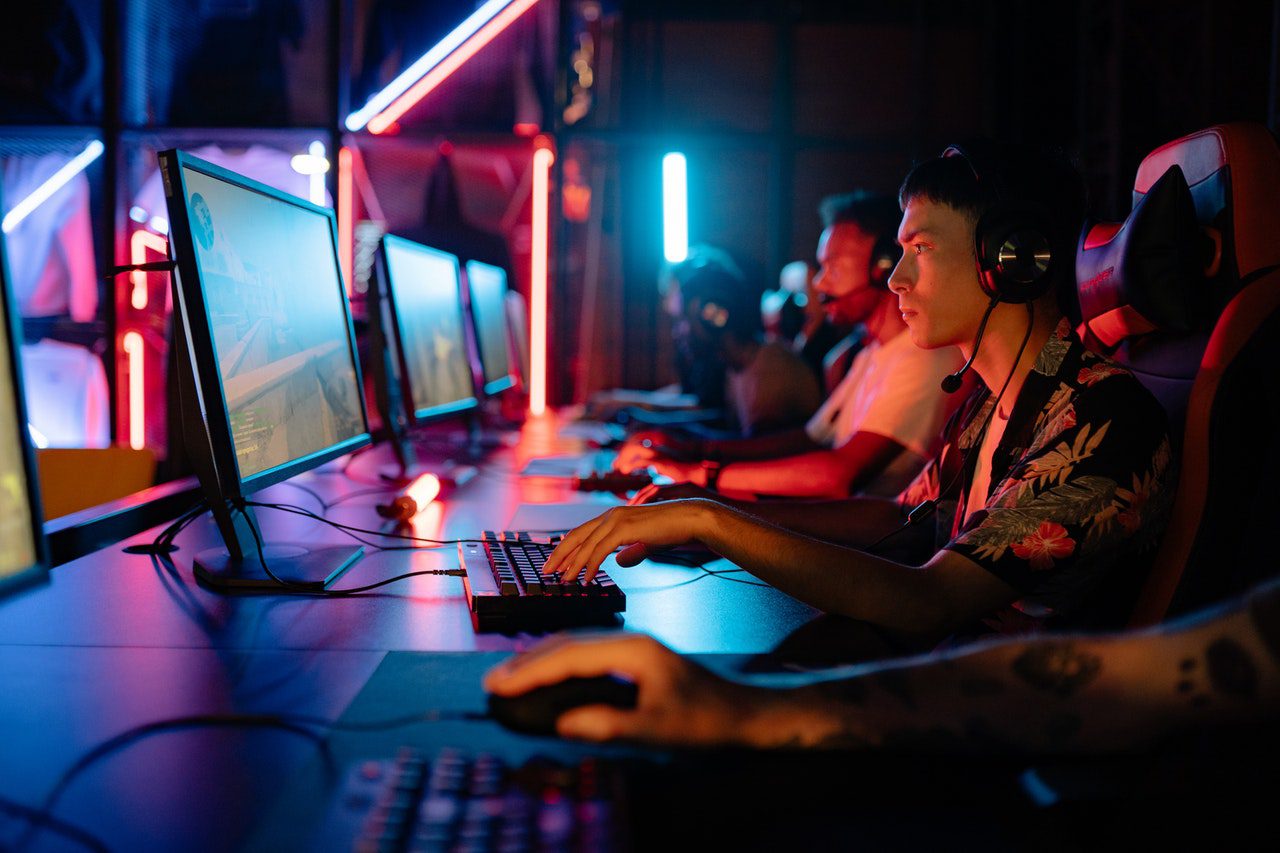 eSports is a new sports trend that's been on the rise for the last couple of years. Many sports teams are very enthusiastic about this industry trend. The format has proven popular with soccer teams because millions of fans regularly play Fifa video games.
For instance, the Spanish soccer team Real Madrid has a high-tech new home stadium that includes an eSports arena for fans. In another case, English soccer team Tottenham Hotspur is planning to host eSports tournament when its new stadium is completed. At the end of 2018, 20 Premier League teams launched a completion amongst their fans. The winners of each team had the opportunity to compete for and represent their favorite team in the ePremier League, a competitive video gaming event.
Additionally, soccer players are jumping on the eSports trend. Christian Fuchs, a Premier League winner with Leicester City, is working on his own eSports venture called 'NoFuchsGiven'. Because of all these significant investments, eSports will likely continue to be one of the dominant trends in both sports marketing and the sports industry. Famous players like Andrea Pirlo and Cristiano Ronaldo have also shown their love for eSports.
Sports marketing is only going to continue to grow, and we're sure to see plenty of new sports marketing trends in 2029.
Stay Current with Sports Marketing Trends
Digitalization, individualization or sustainability are for sure important outlines that we observe in the trends for the sports industry. To become successful in sports marketing, you should always stay up to date with the latest sports marketing trends.
Are you and your brand staying current with today's marketing trends in the sports industry? Discover dynamic strategies for marketing your business or athletic career with Creatitive. Contact us today to schedule your first consultation.