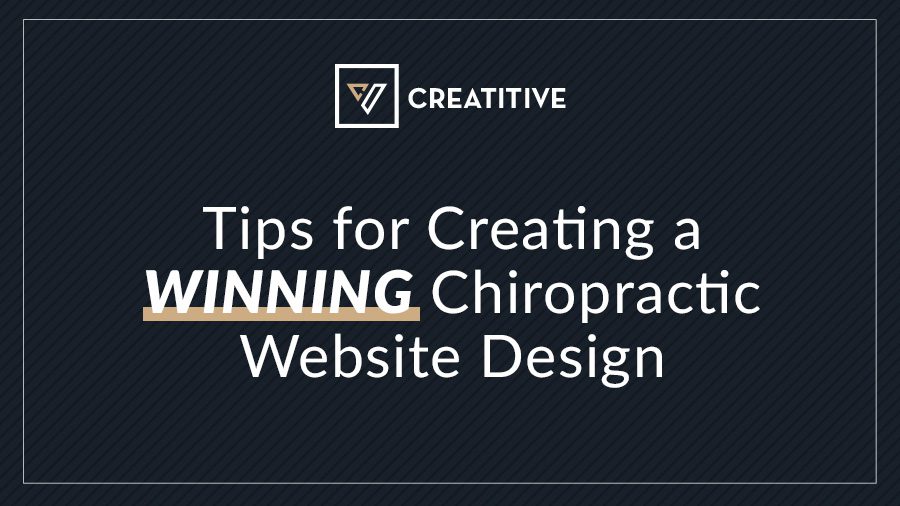 Unfortunately, people don't always think about seeing a chiropractor until something is definitely wrong and experiencing chronic pain from sitting down every day for the last five years. However, chiropractic treatment is not just about last resort solutions, what most new patients do not know is that chiro is all about continuous therapy as well. So, how would you see to it that people do not just see you as a joint-cracker, but as a health professional service that prevents diseases and even saves people with illnesses? Well, the answer is to rebrand and have an amazing chiropractic website that will showcase your best chiropractic treatment and service. Nothing helps new clients find you when they need you like an online chiro website. Yes, the online marketing solution you need is to make sure you have one of the best chiropractic websites out there.
If you're new to online marketing, you probably don't know where to start. Here are a few simple tips to keep in mind when creating the perfect chiropractic website design.
Everything You Need to Know About Competitive Chiropractic Websites
Have Enticing Copies That Sell!
The first rule of online marketing: be catchy. This is the first important step to making the best chiropractic website, if you want new patients flooding into your chiropractic office, then think about how you are going to encapsulate all your functional medicine and chiropractic profession into at least ten words for your headline. Yes, you still need to follow the search engine optimization practices (more about this later) if you want it to be more efficient. You should not rely on cheeky promos and sales to capture an audience. Remember your unique selling points are your chiropractic treatments that help people. If this task is not something you are keen on handling, you can always work with a copywriter along with a web designer and website provider for more efficient results
Start a Reader-Friendly Chiropractic Blog
Content marketing is all the rage and for good reason: it works! But it does take time. The minute you set up a website, start working on your blog and be consistent. Write at least one post each week.
If you're not sure what to write about or feel like your writing isn't ready for the internet, don't panic. If you focus on keywords as well as great ideas, your posts will get seen on Google as well, Get some help with your content writing and online search specialist for help. Also, if you are looking for advice to optimize your blog, read our article about chiropractic blog ideas.
SEO for Chiropractic Websites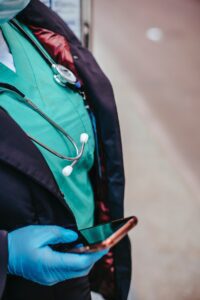 Besides creating a blog and a posting schedule, you should focus on providing qualitative content, along with selecting the best SEO-optimized keywords for your business. Lately, search engine queries became more intuitive due to the fact that users tend to seek with the aid of voice software.
We can conclude that adding the proper keywords is a must. Use location keywords on the home page, add relevant keywords to your blog posts or even consider long-tail keywords, such as an entire question a potential patient might seek an answer to. Ask a web developer if he understands SEO as it's great to tailor this into your chiropractic website development strategy.
Forget the Stock Photos
Stock photography is a good way to start when you're just developing your chiropractic website design, but it's not perfect. You'll want to show potential clients' pictures from your practice. Having personal custom chiropractic photo material is always better. This gives them an idea of what to expect when coming for an appointment but also puts a personal spin on your website. Prospective clients want to feel like they know you before they're getting an adjustment. The best custom websites do not use stock photos, they have better photo marketing efforts than that.
Never Use Free Website Templates Online
Many web design companies offer standard templates at an affordable price. This may seem great, but it won't help your website stand out. Consider this: people rely on the internet for everything.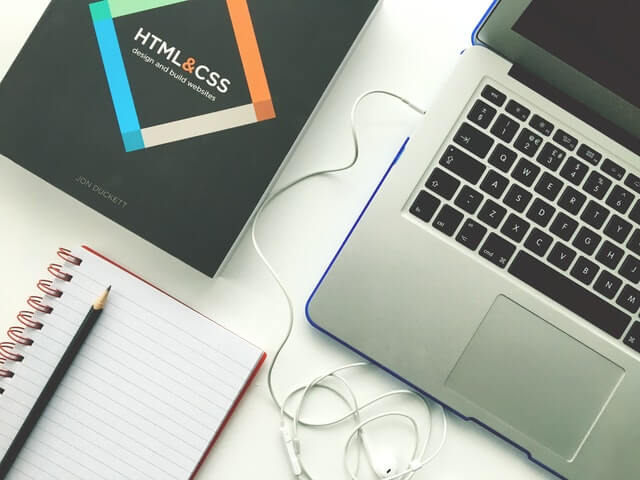 Even chiropractors need a custom website design and don't worry, it's okay to have a design inspiration that you can show as a peg to your designers.
You can bet that a standard template will blur together with all those other similar chiropractic website designs. Instead, invest in custom website design for your homepage. This way, your brand will be all over the page and the site will stand out no matter how many other chiropractors a possible client looks up before making an appointment.
Investing in online website templates will be the best decision you'll make for your business.
Tie In Your Social Media Platforms
Even in the chiropractic industry, social media is a great way to share information about your practice, client testimonials, and any other information. If you do it right, it can integrate seamlessly into your website design.
Make sure your social media accounts are linked to your website and visible from the homepage. This can make it easier to display reviews as they come in. Promotional Youtube videos could also be a great way to attract additional customers to your small business.
Flex Your Reviews
Positive and insightful online reviews can come from diverse social media platforms, such as Facebook, Yelp, Google, and many more. It could be a good idea to get these reviews implemented on your website. If you want to stand out from other chiropractic websites out there and get more patients, you need to focus on flexing the good reviews you have on your website.
Having reviews will increase your trust and authority. You will be considered as one of the best chiropractic websites. Reach out to your patients and encourage them to leave a small review about their experience with your services.
Have a Clear Call To Action For Your Visitors
Our websites for chiropractors have a clear CTA (or Call to Action). If somebody wants to make an appointment, make it as easy as possible to do this. Most people have very little patience and if they don't find what they are looking for, they will go somewhere else.
This is an important part of website design. Always have one clear call to action. That way, if someone arrives at your website, chances increase that they do what you want them to do. Your leads, and as result, your revenue will both increase.
Don't forget to make your site mobile-friendly
Did you know that more than 50% of people will access your website from their mobile devices? Well, the statistics suggest this number will grow even higher, which is why we can't stress enough how important it is to have a chiropractic website that's both designed and optimized for desktop as well as mobile.
If your site is not mobile responsive, a great amount of traffic will be lost. In addition, you risk being penalized by Google in regards to ranking, due to the high abandon rate. So, the most important advice for creating a winning chiropractic website is to focus on the mobile-friendly approach, too.
The Importance of Website Design to All Businesses
All marketing efforts start with a good website and a responsive design. It is your centralized business hub online where you put on your best and special offers online and find people who are interested in your services. People that you would never reach with an actual onsite store. Having a website does not mean you have to shell out a great amount of money, there are services that offer low-cost but quality results.
Create a Winning Website Style with Creatitive
We hope our inside tips for setting up and managing a chiropractic website will turn out to be helpful for your business. Yet if you struggle with the entire process of creating a winning chiropractic website design and content, you can always opt for one of our services.
You don't have to handle your chiropractor's website design on your own. Instead, leave it to the pros at Creatitive. We specialize in designing your platform, creating relevant content for your business, and, of course, setting up some suggestions in regards to how to keep up your business with a high ranking on Google.
Schedule a consultation today for more details on how we can help you with your chiropractic practice and website.