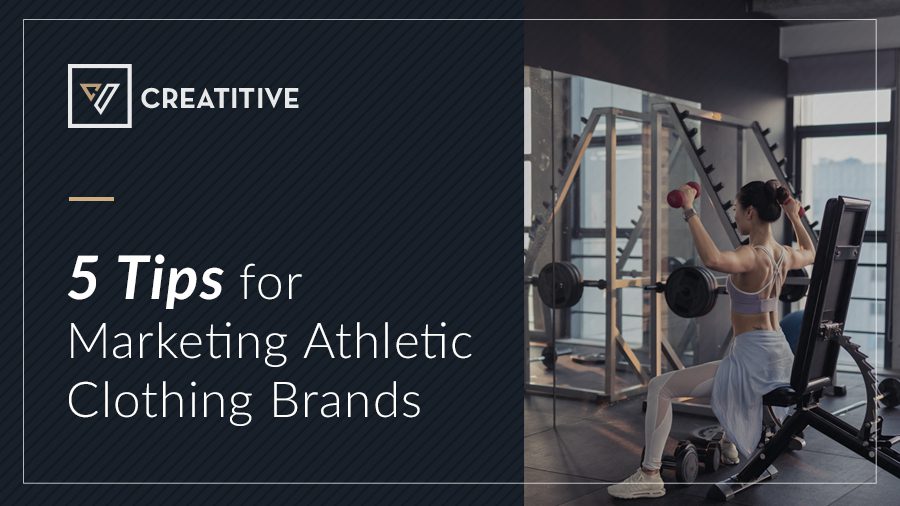 Athletic wear brands are one of the most rapidly expanding divisions of the fashion industry. During the previous year, the market was said to have generated $181 billion in revenue and experts believe the numbers will continue to grow until it reaches around $208 billion by the year 2025.
This rapid growth would of course mean tighter competition for activewear brands as players fight for larger shares in the market. As a result, relatively small sportswear brands couldn't help but feel intimidated by the saturated nature of the market — but they shouldn't be.
While it may be true that competing against several athletic wear brands can be pretty hard especially in this climate, you can reach the audience you're hoping to reach and expand your following further with the right marketing strategies!
Learn more about today's most popular sportswear brands and see how they managed to become part of the best athleisure brands today!
The Best Brands Today
Whenever workout clothes are discussed, there are four specific brands that come to mind; Nike, Adidas, Under Armour and Lululemon. Both Nike and Adidas have been in the game for as long as industry leaders can remember while both Under Armour and Lululemon are relatively newcomers to the market.
Despite the difference of all four brands, they all have one thing in common; they are some of the best athletic wear brands today. And whether you're a well established brand or a smaller one, you can learn a thing or two from their success!
Take Nike for instance, the sports brand giant arguably has the most successful marketing campaign. Their powerful slogan "Just Do It" has cemented itself as an important element in pop culture across the globe. And no matter the geographical, cultural and linguistic barrier, people easily recognize the brand's slogan and its swoosh logo to sportswear as well as performance gear.
Adidas, on the other hand, built its reputation through their iconic collaborations with both professional athletes and well-known personalities! Each of their campaigns are designed to create a connection between consumers and celebrities through well-told personal stories.
As for the remaining two brands, Under Armour and Lululemon serves as living proof that it's possible for smaller sportswear brands to disrupt such a competitive and saturated market! One key similarity between these brands is their capability to carve out a niche for themselves.
Despite being newcomers, they were able to successfully refine their marketing strategies and products in a timely manner that meets the needs of today's consumers.
Learning From Greatness
Keeping in mind what made these great sportswear brands great will help you improve your marketing strategies. Here are five great tips for marketing activewear brands!
Optimize Your Athleisure Website
You know you need a website — how else will you show off and sell your products? But there's more to
creating a website
than just choosing a domain name and
posting your items
up for sale. You need to make sure it's optimized for both search engines and your target customers.
This means you need to choose keywords based on the things people are searching for. Head to your competitors within the activewear clothing industry and see what types of buzz words they're using. Look at the types of content they're creating on their site, and use it to guide your efforts. You can do this yourself or you can work with an experienced search engine optimization company to streamline the process.
Create Engaging Content
The end goal is to get people to perceive your brand as valuable. To do this, you'll need to develop a good fitness content marketing strategy to bring your customers to your website. When you're first getting started, focus on creating engaging and actionable content that people can use.
The more engaging your content is, the more shareable it is. Write blogs, informative articles, and newsletters that are informative but approachable. The goal of these articles is to build a regular readership and encourage readers to share those posts with their friends and their network. Your SEO team can make sure these articles are optimized and easily found by search engines.
Make Use of Social Media
Social media has taken the world by storm. In fact, more people rely on social media for recommendations, news, and product reviews than almost any other source. The best thing you can do to grow your athletic brands is to build a social media presence.
Social media in sports marketing gives you a way to promote the content produced with your fitness content marketing strategy. But it also gives your fans and your customers a place to interact with the brand and find out about new products before they reach your store.
Think of it as a way to create a personal experience for each one of your customers. When you interact with them, you show your customers that you value their support. And when customers feel valued, they're more likely to spend money on your products.
Give them access to your products and ask them to promote your products to their followers. This way, you'll get your items and your brand out in front of more people than you could otherwise reach on your own.
The price you set establishes your worth and quality with your target market. When it's too high, it may be perceived as high-quality, but you won't get enough sales to be sustainable. When the price is too low, your brand will appear low-quality and generally not worth investing in.
Pick your price wisely. See which prices your competitors are listing similar items at and use those prices to guide your decision. Keep in mind that higher prices don't necessarily mean fewer sales.
You can always run promotions and discounts to make your brand more affordable or to reach more people at first. Once they see how great your products are, they'll be willing to pay full-price for them in the future.
Set Your Clothing Brand Up for Success
Growing athletic wear brands from a general idea to a successful product takes time and patience. With a solid marketing strategy in place, you'll be able to take your brand to the next level in no time. If you need a little extra help, don't hesitate to reach out and schedule a consultation.